13th June 2020
Wolves Museum hosts hundreds of artefacts detailing the fascinating past of the club.
Historian Pat Quirke has taken an in depth look at some of the most stand-out items which can be found in amongst the cabinets of the captivating home of Wolves' long and proud history.
Ahead of Wolves' influence in the foundation of European football, the club was one of the first to travel across the world to play matches abroad.
One of the first European tours was back in 1938 when Major Frank Buckley's gold and black squad visited Germany, Czechoslovakia, Austria, Poland and France – a year before the start of the Second World War.
Pat explains: "Wolves went on a European tour in May 1938, just before the outbreak of the Second World War.
"One of the players, we believe it to be Frank Taylor, kept a diary during his time on tour as Wolves played matches in Dresden, Prague, Budapest, Katowice, Vienna and Paris.
"He wrote some fascinating things about what life was like in Europe just before the union of Germany and Austria and the occupation of Czechoslovakia.
"During one game in France, it was said that the players were brought off the pitch before the end of the match because the opposition players were too rough!
"It must have been a fascinating but odd time to go around these countries which were under Nazi rule at the time, not knowing that we would be at war just over 12 months later."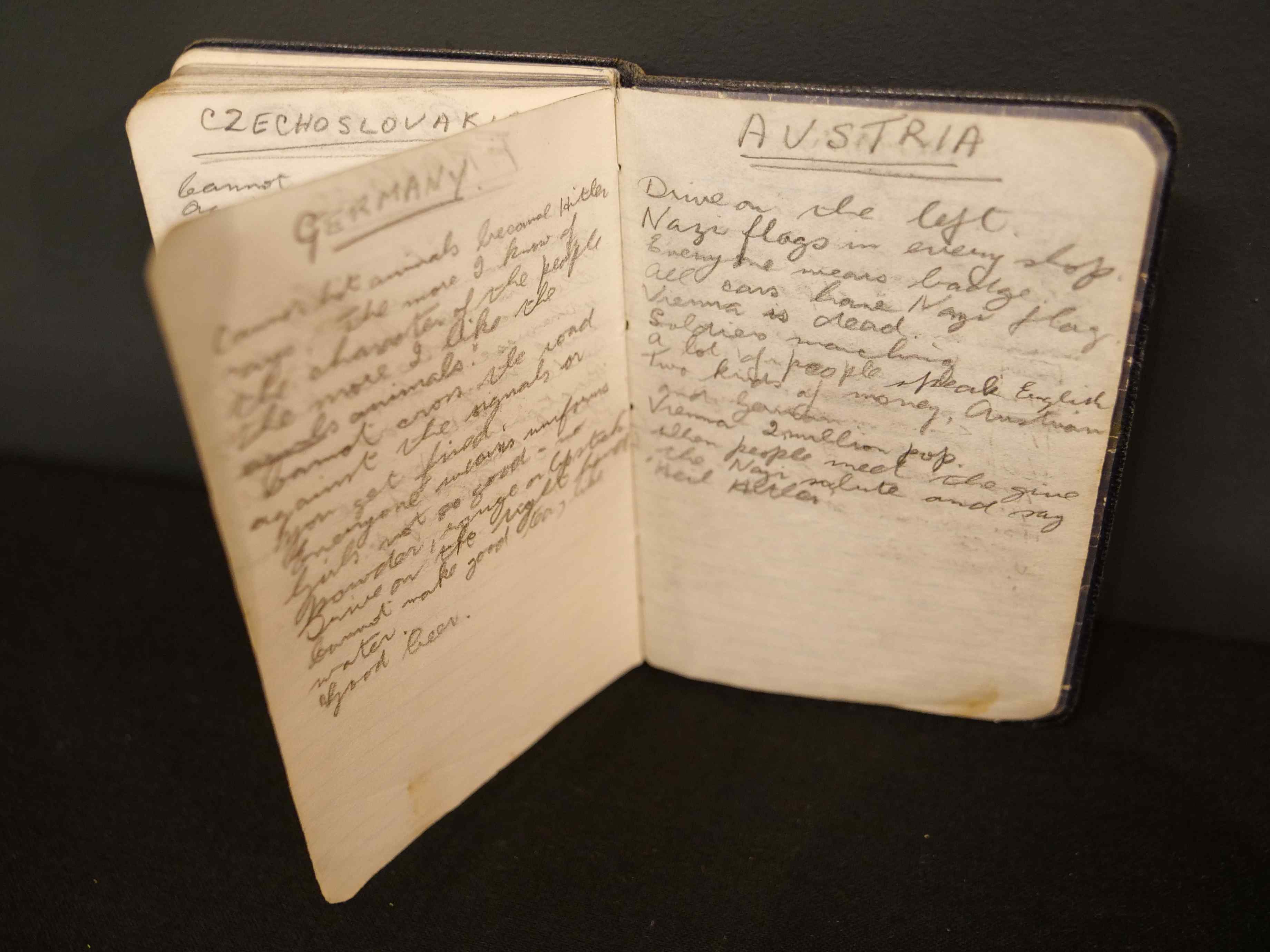 Extracts from Frank Taylor's diary:
'Nazi flags in ever shop. Everyone wears a badge. All cars have Nazi flag. Vienna is dead. Soldiers marching… When people meet they give the Nazi salute and say 'Heil Hitler'...'
'Marvellous town Budapest. Girls prettiest in the world… Czechoslovakia girls a little better than Germany – only a little…'
'Kicked off at 6pm – 30,000 spectators. Result 4-4. A very shirty game and once again the referee was all for them. A police escort saw us safely back to the hotel where we had a bath and got ready for the banquet. There we received the book of Silesia as a memento.'
'I learnt that Jones, Halley, Westcott had been in jail last night. After the banquet they had gone out drinking and got run in for something, chasing girls…'

Inside The Museum