9th June 2020
Wolves Museum hosts hundreds of artefacts detailing the fascinating past of the club.
Historian Pat Quirke has taken an in depth look at some of the most stand-out items which can be found in amongst the cabinets of the captivating home of Wolves' long and proud history.
Today's artefact is one which led to the creation of what was to become Wolverhampton Wanderers. The following is a poster which was published back in the late 19th century inviting people local to St Luke's School in Blakenhall to attend a meeting with the aim of setting up an association football club.
Pat explains: "When the boys of St Luke's School – Jack Baynton and John Brodie – wanted to start a football team, they put together this poster and attached it to the door of the nearby St Luke's Church with the idea of getting people in to join the club.
"The turnout was excellent and, as a result, things moved fast. At least 15 men signed up to play for the team.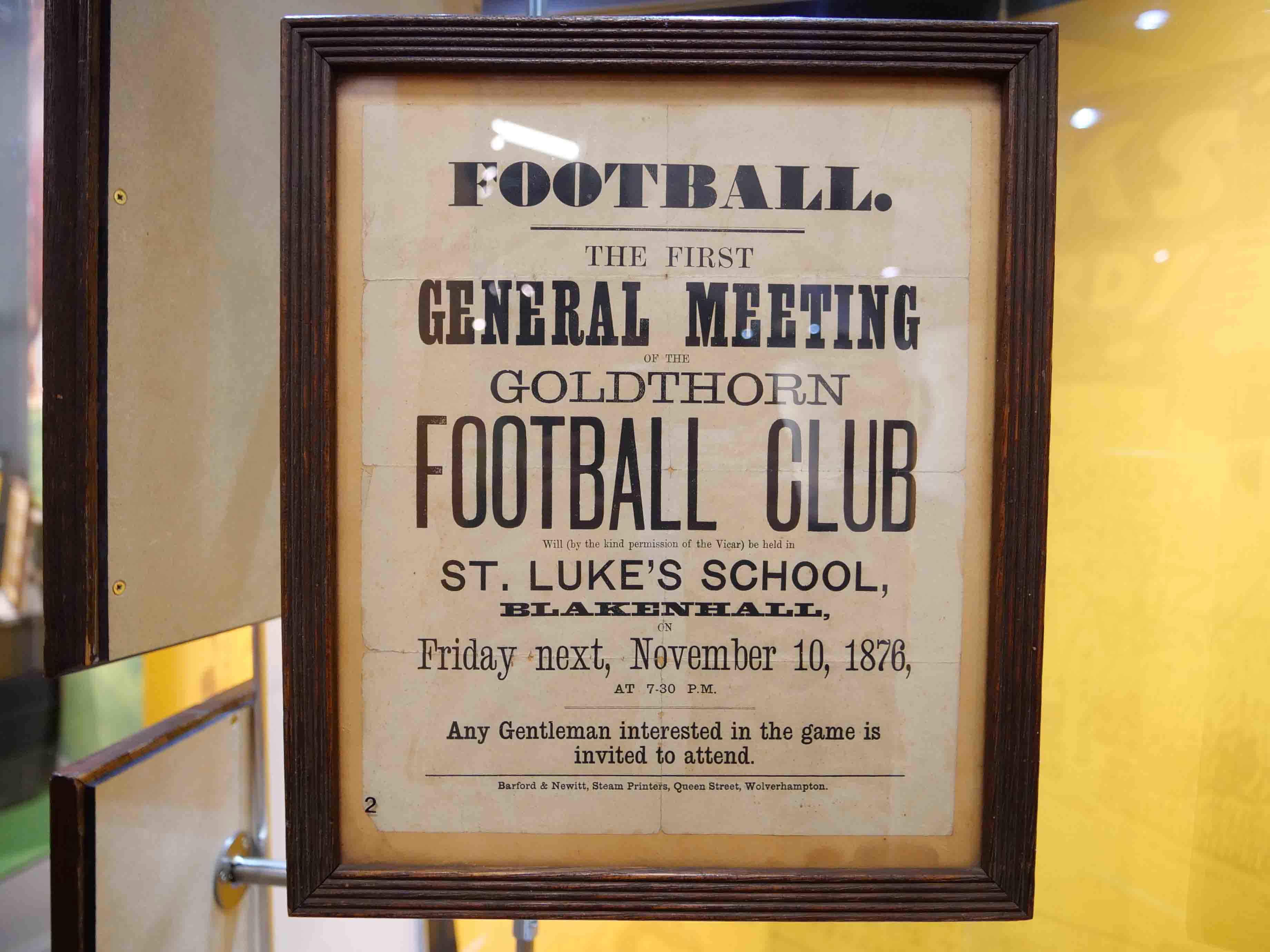 "Rather than calling the team Goldthorn FC, the name of the previous football club, the boys who turned up at that first meeting decided to go with St Luke's Football Club because many of them were members of both the school and the church choir.
"A matter of months later they played their first game at the beginning of 1877 on a strip of grass near to the town's orphanage against Stafford Road reserves, which they lost 8-0.
"However, that is why we take 1877 as the year of our club's origin. But as you can see from the poster, the club first launched in 1876 – the year before."
Inside The Museum