3rd June 2020
A goal scorer on one of Wolves' finest days this millennium, Nathan Blake was integral to the club's 2003 Championship Play-Off final win, which features heavily in the former striker's memories of wearing old gold and black.
THE MOVE
I was at Blackburn and Graeme Souness and I didn't really see eye to eye. One day they told me that a club was in for me and that they'd accepted it. So, if I could agree terms, I was free to sign. I was happy to get out of there to be honest and I knew a lot about Wolves because I had a friend down there, so I'd spent time in the area nightclubbing. I was really looking forward to the move. It was further down the M6, closer to home, and my wife and I had always planned to move back to Wales, so it all made sense and it was a great move. The added incentive was I knew they'd always wanted to get promoted, but not one player can carry any club, it's a collective effort.
DEBUT
I can't remember who we played, but I remember I scored. I think Kenny Miller set me up with a clever through ball. We stuck up a good partnership after that day.
BEST GOAL
I wouldn't say it was a good goal, but in terms of importance, the second goal in the Play-Off final. It was a flick from a Paul Ince header. As far as goals go, you don't look and think 'what a fantastic goal', but I call it a proper strikers' goal, stood around the goalkeeper, putting a little touch on it. That stands in my memory because of the significance. In terms of the occasion, the Play-Off final was by far my best game.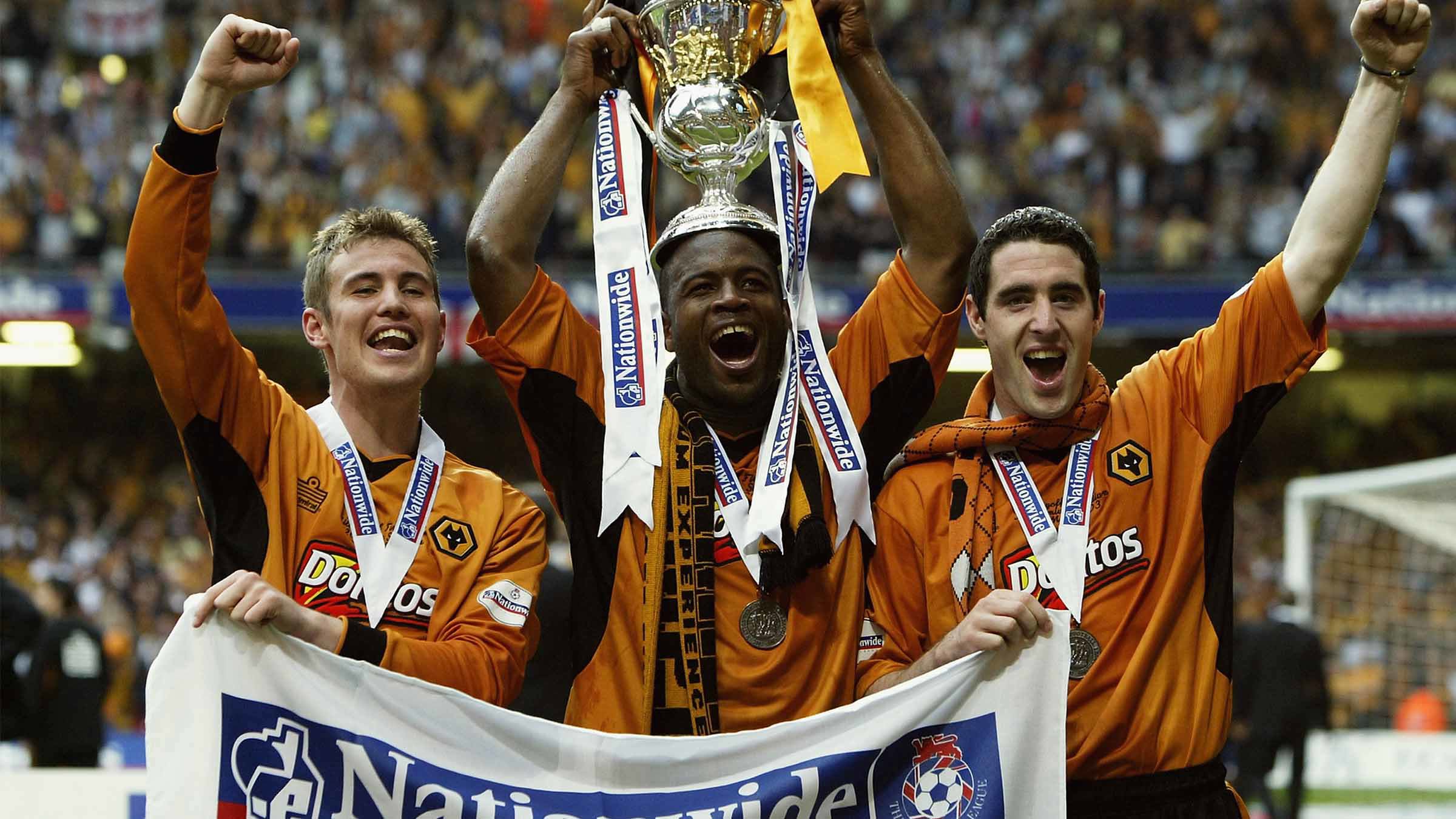 BIGGEST DISAPPOINTMENT
The season in the Premier League. When you're an experienced player, a lot gets said. Promises are made, but when we got to the Premier League, they weren't really adhered to, which was disappointing. I'd also had a car accident, so I'd hurt my neck, which kept me out of games. That season was disappointing because I wasn't able to play much. We went up and wanted to kick-on, but I just felt the club had a plan just to get there, rather than stay there.
BEST PLAYER
One player I loved playing with was Kenny Miller. We were on our way to a really great partnership, then against Nottingham Forest, he went up for a header with a Welsh lad Christian Roberts and ended up breaking his collarbone. Then they brought in Dean Sturridge. I loved 'Deano' – he scored a lot of goals, but we didn't have as good a partnership as Kenny and I. Dean was a typical striker, but Kenny looked as us as a partnership. Some top strikers are greedy, some are the most giving, but me and Kenny had a great understanding of each other's game.
ROOM MATE
Shaun Newton and he'd snore like a bear, so I ended up asking if I could go on my own. I couldn't sleep before big games, I used to hit him with pillows and all sorts. He'd apologise and then go back to sleep and within a minute he'd be at it again. For such a little guy, he'd snore like he was seven, eight foot, it was terrible.
TEAM SPIRIT
We had players like George Ndah, Matt Murray, Joleon Lescott, Lee Naylor, Paul Butler, Shaun Newton, Colin Cameron, Kenny Miller, Dennis Irwin, Paul Ince, we had a really tight bunch of boys who all got on with each other. It was brilliant on a day-to-day basis, we actually looked forward to after training in the dressing room as much as training because the banter would fly about.
ROLE IN THE CURRENT TREAM
I think Jimenez because he scores goals and that's what I did, or provided goals for my striker partner, whether it was 'Deano' or Kenny.
THEN VERSUS NOW
It'd be a good game. You'd probably find a lot of people say, because of how things have gone in the Premier League, that the current team would beat us, but I'm not so sure. We had a great determination, with myself, Incey, Kenny, Matt Murray, Joleon. I'm going to say we'd beat them.
Wolves Scrapbooks