30th May 2020
Wolves Museum hosts hundreds of artefacts detailing the fascinating past of the club.
Historian Pat Quirke has taken an in depth look at some of the most stand-out items which can be found in amongst the cabinets of the captivating home of Wolves' long and proud history.
This artefact is one which changed the course of history for Wolves – the original letter which was sent from manager Major Frank Buckley to the school headmaster of legendary captain Billy Wright inviting a young defender for a trial at the club all the way back in 1938.
Pat explains: "Billy Wright was from Ironbridge, in Shropshire, and apart from Shrewsbury Town, Wolves were the biggest club to where he was born. He came here as a trialist and Major Frank Buckley, the manager at the time, sent for him by sending a letter to the headmaster of his school in Madeley and asking him to bring Wright down to Wolves for a trial.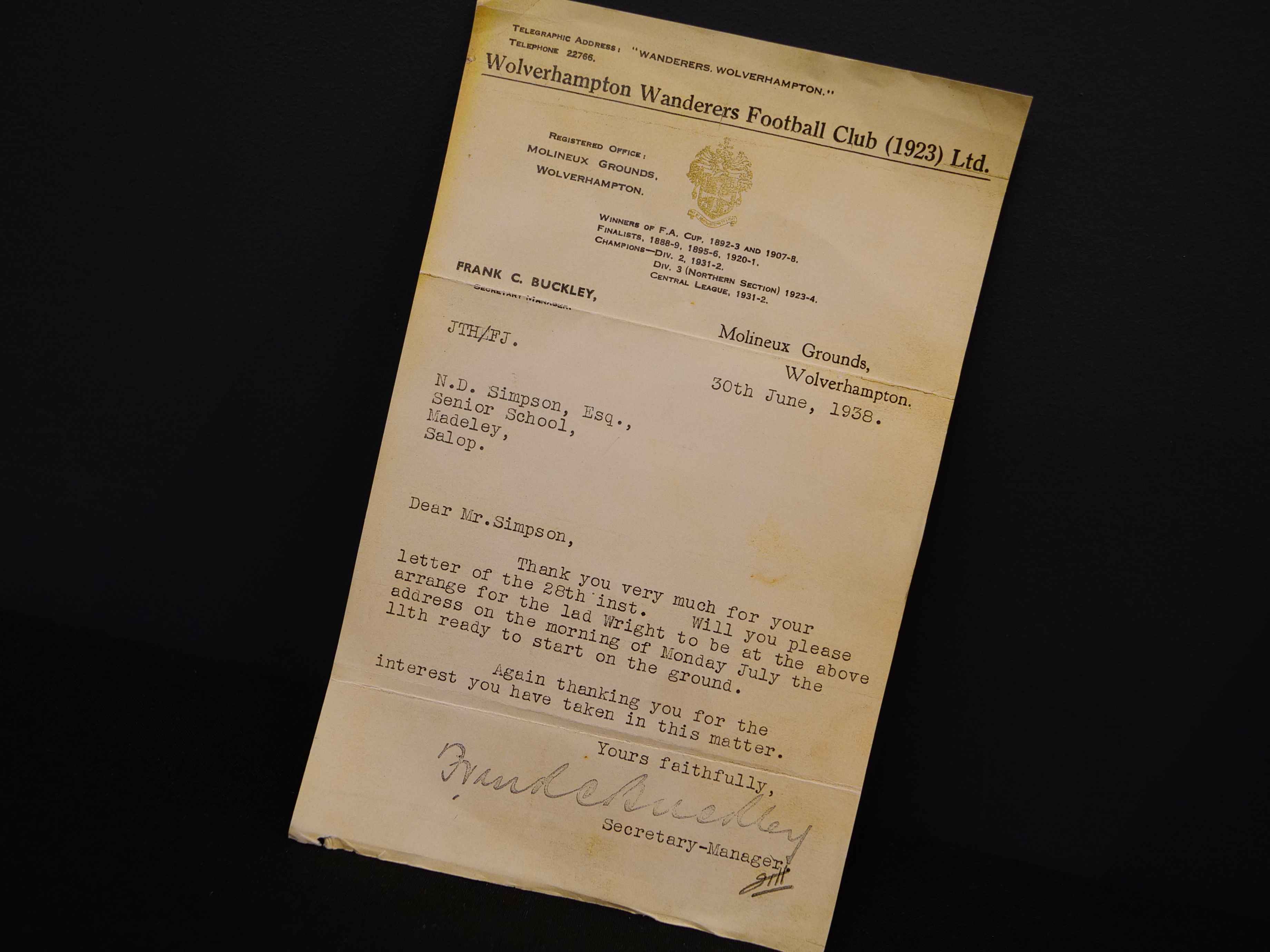 "They trialled him as a right winger initially, but his gift was that from a standing position, even though he wasn't a particularly tall man, he could leap really high and he was great in the air. This saw the club convert him to a centre-half and he flourished in that position – especially because he was a good leader of men and it's a good position on the pitch for the leader to be in, as he could see how the game was evolving.
"Wright was at Wolves for a while, but Buckley decided he didn't want him anymore because he believed he would never make it as he thought Wright wasn't tall enough, but the trainer, Jack Davies, felt Wright was particularly good at weeding the pitch, so kept him around the club to help the ground staff.
"It's just as well that they did, because he turned out to be an iconic player."

Inside The Museum