23rd May 2020
Wolves Museum hosts hundreds of artefacts detailing the fascinating past of the club.
Historian Pat Quirke has taken an in depth look at some of the most stand-out items which can be found in amongst the cabinets of the captivating home of Wolves' long and proud history.
The European memorabilia showcased in the museum goes all the way back to the 1950s and those historic first nights under the Molineux lights, culminating in the time Wolves fought back to beat Hungarian champions Honved to be declared 'Champions of the World'.  
Pat explains: "In 1951, the club took the decision to install floodlights – although they weren't allowed in the league games for another five years until 1956.
"That meant the only thing the club could do was play friendlies, so we invited the cream of European football across to Wolverhampton.
"Wolves have always been an innovative club, and we were well before our time in becoming one of the first clubs the floodlights.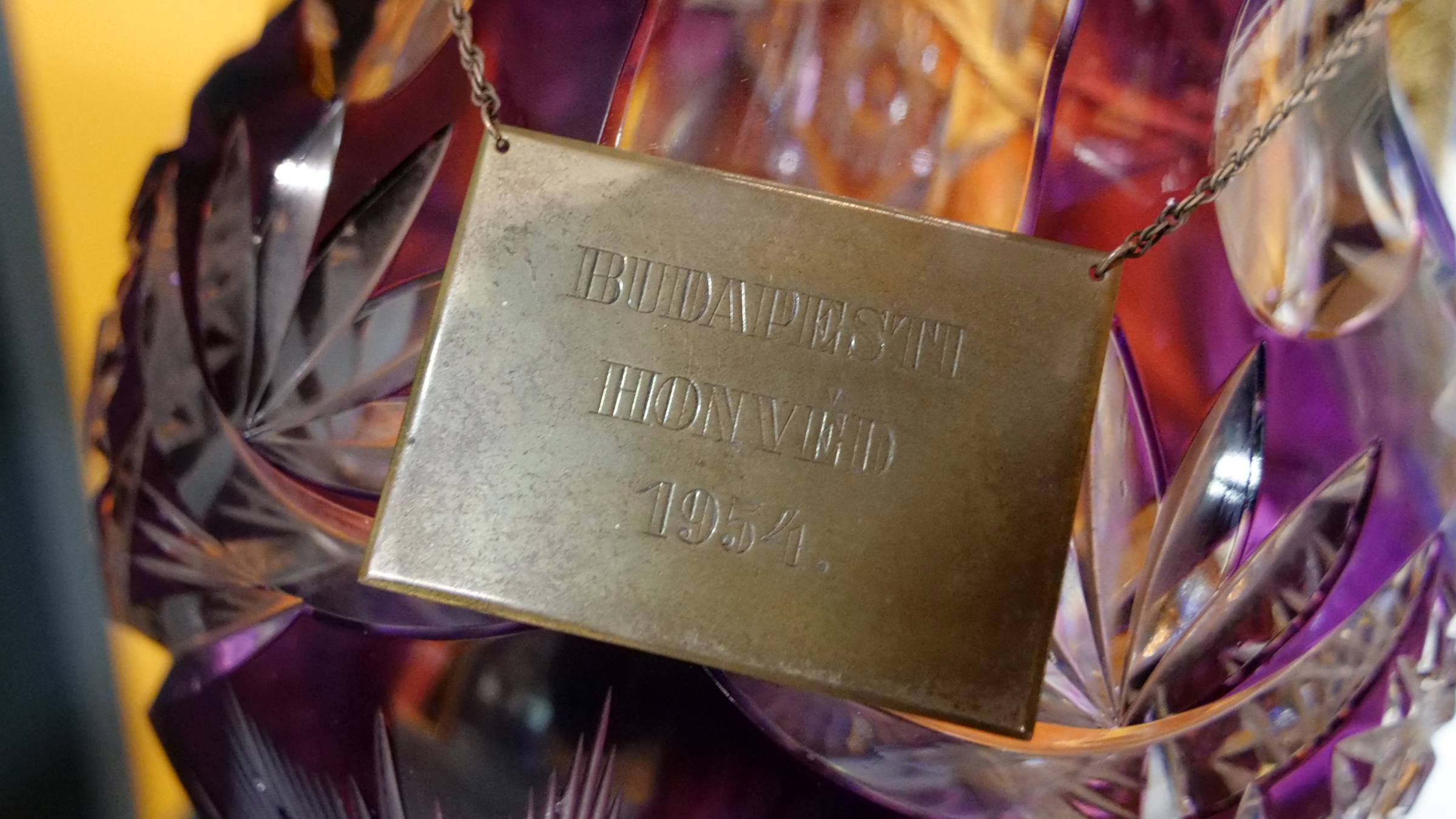 "The big game out of all of the floodlit friendlies was against Honved in December 1954. At the time, Honved was the Hungarian Army team and the national Hungarian team had just beaten England 6-4 at Wembley – which was a real shock – before winning 7-1 against England over in Budapest.
"Honved were Hungary's best club team, and included many members of the Hungarian national team, and they met England's best club team, which was Wolves.
"Despite going two goals down, we ended up beating them 3-2 – restoring a lot of pride after the England defeats.
"After the game, a lot of telegrams were sent to Stan Cullis from all over the world congratulating him and the team and their success, and Wolves were declared Champions of the World by the British media.
"However, there were a lot of people who felt that for a team to be the best in the world, there needed to be a competition to decide it. A year later the first European Cup was held."

Inside The Museum