20th May 2020
A member of Wolves' 100 Club, former defender Rob Edwards spent four years in gold and black as a player, notching up 111 appearances in the mid-2000s. Since then, the 37-year-old has been a coach at almost every level at the club, even leading Wolves as interim manager in 2016.
THE MOVE
Things were going really well at Aston Villa and I had become a full Wales international, but unfortunately, I got injured. I had two loan spells at Crystal Palace and Derby, but my ankle still wasn't right, and I needed an operation. At that time, David O'Leary was Villa manager and he said he wanted me to move. Stuart Gray was at Wolves and I had a conversation with Stu as he was aware of my situation at Villa and asked if I would be interested. There was also interest from Norwich who were in the Premier League, but I was really excited about Wolves, a huge club, and thought they were the right thing for me, so I was really privileged to sign.
WOLVES DEBUT
My first game was away at Stoke in a 2-1 loss. I came on for about 20 minutes, played another couple of games, but then got injured again and had to have another operation on my ankle which put me out for six months. I remember having to mark Ade Akinbiyi from a corner. He shoved me and I must have flew about 10 yards! I said to him "I don't want to fight you, I just want to mark you," and we had a bit of a chuckle and it was alright then. A few of the lads knew Ade and told me stories about what he could be like on the pitch, so I didn't want to get on the wrong side of him!
FIRST GOAL
I only ever scored the once and I must be the only Wolves player to have scored a better own goal than a one in the right net! My only goal came against Stoke when I got the equaliser after Rory Delap scored. It was a bit of a thrilling game really. After I tapped the ball in from a few yards out, we found ourselves 3-2 down, and I remember getting a proper elbow in the head, I went down. Penalty. Nailed on. The referee and linesman saw it, but they didn't give it as they thought I'd dived! Stoke then broke and Ricardo Fuller made it 4-2 when we should have had the chance to make it 3-3.
BEST GAME
I had a good two-year spell in Glenn Hoddle's last year and Mick McCarthy's first year before injuries started coming back again. One of my best spells came alongside Neil Collins after a game against Norwich where Gary Breen and Jackie McNamara got sent off. We got in a bit of form and I remember beating Leeds 1-0 at home – I hit the woodwork twice in that game! I also had a really good game against Leicester at Molineux when we drew 0-0 at home and almost scored and overhead kick, which would have been a really good goal. Thinking about it, I was just very unlucky to not actually score more.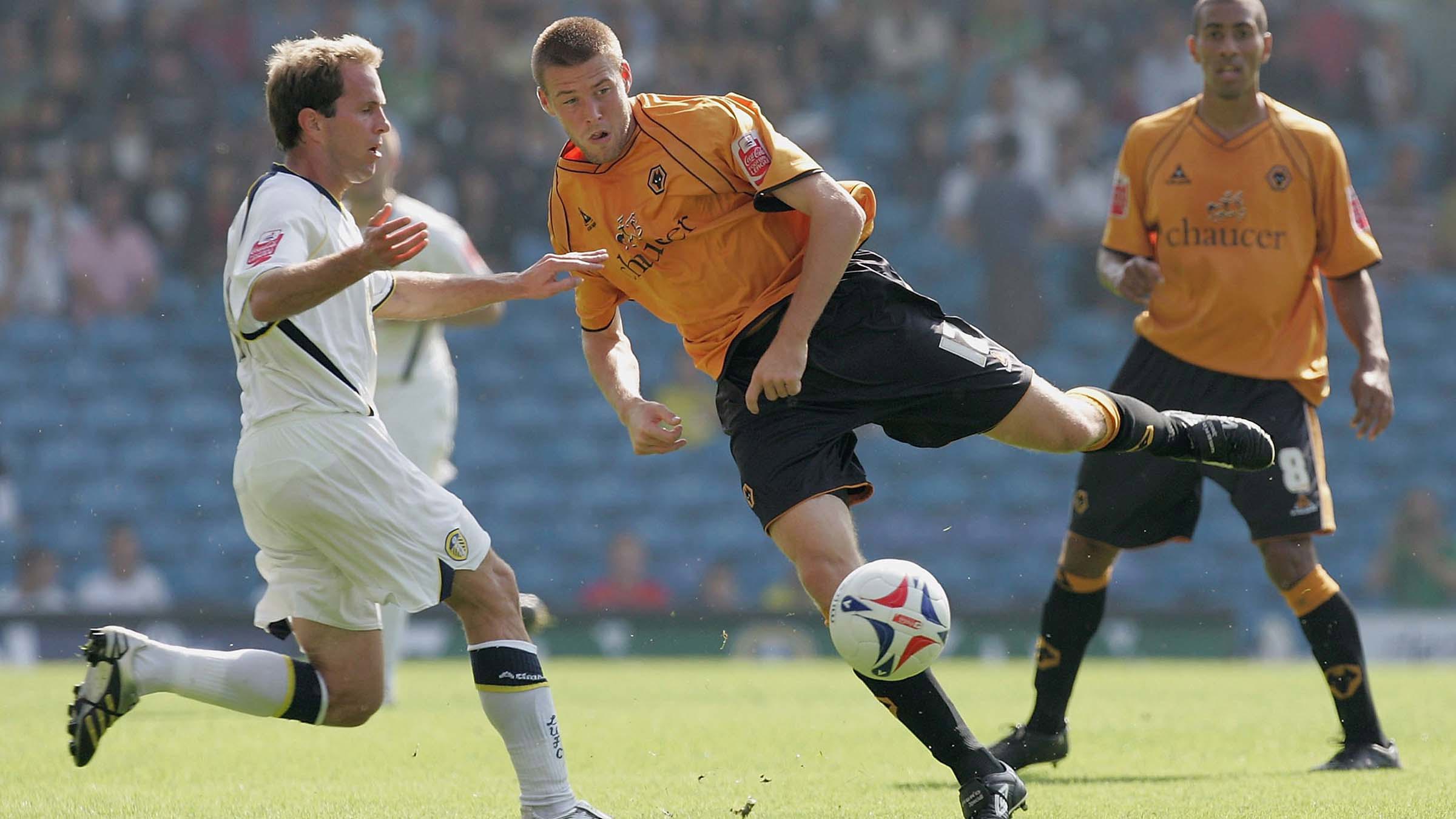 WORST GAME
We drew 1-1 against Crewe at Molineux and I remember being poor that day. We also had that game where were got battered 6-0 by Southampton. I played right-back that day and I came off the pitch thinking that none of us had actually played badly that game. It was the weirdest game I'd ever been in because they had six shots and scored every time. I felt like we had more possession and more chances, but ended up getting battered. It was a very weird game.
BEST PLAYER
I was lucky because I got to play with players like Incey, who had a brilliant career in terms of England caps, and Darren Anderton, but Joleon [Lescott] was excellent and he went on to win two league titles, FA Cups, which was brilliant. We are the same age but when we played together it was almost like he was the experienced pro and I was the young kid still learning, but that's because he'd played so many more games than I had, coming through at 17.
BEST TRAINER
Kenny Miller was very good. The year he left and went to Celtic, he was great that year and was very good in training. Seol Ki-Hyeon was also excellent. Those two were probably the best, but I'd just put Kenny above Seol.
WORST TRAINER
No-one was really bad, but there were players who could either be brilliant or terrible depending on their mood, and one of them was Jay Bothroyd. Jay could be the best player and then he could be horrendous if he didn't fancy it, so there was a bit of inconsistency with him.
BEST MANAGER
Mick was brilliant, and for what he did at that time, it was incredible. Being able to galvanize that squad by bringing in a few experienced heads, as well as some good, young players who went on to become great Wolves names. What Mick did was special, and I love his honesty and what he is about, but to play for and my best year came under Glenn. I know a lot of Wolves fans don't really get it, but if you ask players from that time, he was something else – he was 10 years ahead of his time. The problem was we drew too many games which we should have won, and the fans didn't take to him. Glenn was the best tactically in terms of setting his team out, but Mick's man management and getting the best out of people was great.
ROLE IN CURRENT SQUAD
Somewhere in the stands! If I was very lucky, maybe one day break onto the bench if they have a game with 10 subs. Seriously, the squad now is so elite that it would be very difficult for me to break on to it. The position I enjoyed playing most for Wolves was when Glenn played a back three/five and I was the right centre-back, so with the current system it would be there.

Wolves Scrapbooks