14th May 2020
The 1994/95 season was full of optimism for supporters of a gold and black persuasion. A sparkling new Molineux, Sir Jack Hayward pumping millions of pounds into the club and Graham Taylor had his first chance to bring in the players who he believed would take Wolves to the top-flight.
Although in its infancy at the time, the Premier League was just entering its third season, but already the big TV money was flowing in and an influx of the biggest footballing names from around the world wanted a piece of that pie.
However, Division One Wolves were putting plans in place which would lead them to outspend several of those clubs in the tier above.
With the rebuild of Molineux now complete, Sir Jack could switch his attention from off the pitch matters to the team which would play on it.
Just a single team were due to be automatically promoted that season as the Premier League reduced its number of teams from 22 to 20, so Hayward knew he had to go all in on Wolves being the team to claim that top spot.
In scenes not too dissimilar to those which awaited Nuno Espirito Santo when he arrived into Wolves at the beginning of the 2017/18 season, Taylor was given millions to spend on bringing the playing staff up to a level which could not only challenge in the second tier, but the Premier League also.
In came Tony Daley, Neil Emblen and Steve Froggatt during the summer, before John de Wolf and Don Goodman followed soon after. A combined total of more than £5 million.
"I knew how massive this club could be," Froggatt explained. "With the support of the fans, and I was absolutely convinced we would go up.
"The first few weeks of the season solidified that. We got off to an absolute flyer and I thought we looked so powerful and so strong."
Between a 5-0 win over Southend United at Molineux in September until a 3-2 defeat to Luton Town in November, Wolves were leading the division.
But then, the season began to unravel.
"For me, what went wrong was the injuries," said Froggatt. "I will always say to this day, the one thing that really crippled Wolves was Tony Daley's injury in pre-season.
"We were bought to play in tandem on either wing, and I don't think I ever played a game with Tony in my entire four years at the football club.
"I'm absolutely convinced that if he would've stayed fit, we would've won the league by 20 points. We were ahead by seven, eight, nine points at one stage, and then about five of us had some really serious injuries.
"Then the problem began. We started to lose games, fell down the league, and ended up in the play-offs."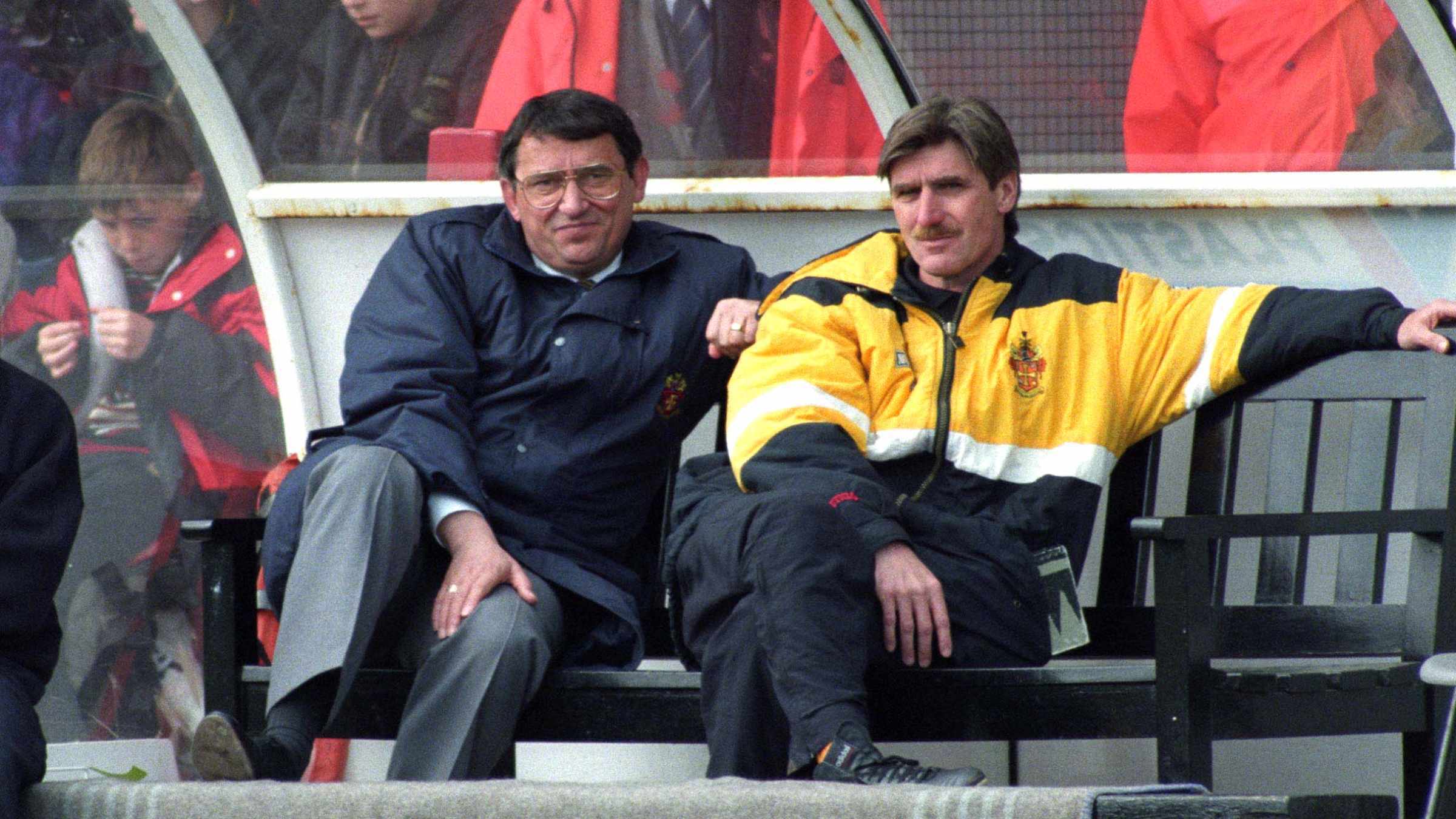 Following a very positive start to the campaign, a period of six defeats in eight games throughout November and December saw the team begin to falter. But even despite the drop in form, Wolves were never far from the summit.
Middlesbrough, Reading, Bolton Wanderers and Tranmere Rovers were all pushing for that top spot heading into the final two months of the season.
Yet draw after draw was Wolves' downfall. Seven points from the final nine matches of the campaign were not enough to propel the team into that one automatic promotion space.
And falling to fourth is something that David Kelly, who played a huge role that season, with his 22 goals making him the first Wolves player not called Steve Bull to top the club's goalscoring charts in eight years, believes should never have happened.
"We were good enough to have gone up automatically," he affirmed. "The build up to all the games that season was trying to become a Premier League football player. That's what we all wanted.
"But as the season went on, the results just didn't go our way as much as we would've liked.
"You look back and try to piece together what went wrong, but we went into every game that season thinking we're going to win today."
Into the play-offs Wolves went for just the second time in the club's history.
A two-legged Division Four play-off final loss to Aldershot in 1986/87 postponed what would have been an immediate return from the basement of English football for Wolves' late 1980s renaissance, but this time it was back-to-back games with Bolton to kick-off the semi-finals.
Wolves would invite the Trotters to Molineux for the first leg. 25 years to this day. 14th May 1995.
Steve Bull put Wolves ahead just before half-time, but Jason McAteer got an unlikely – and vital – equaliser for Bolton shortly after the break. But the side in gold and black were piling on the pressure and were launching shot after shot at the Bolton goal.
Although Mark Venus was able to get one of those past Peter Shilton who was between the sticks for the visitors, Wolves had to settle for just the one-goal advantage to take into the second leg, where they would encounter one of the biggest injustices in the club's history.
"We only beat them 2-1 out here at Molineux," Goodman – one of the 11 players to feature in both play-off semi-final matches – remembered.
"We hit the woodwork five times in that game, Shilton came out retirement at the age of 75 and had a stormer in their goal."
Another one of the 11, Andy Thompson – who had the best goalscoring season of his Wolves career in 94/95 after banging in nine (most of those coming from the penalty spot) – added: "I will always remember the Bolton game.
"We had an opportunity to beat them, and we did really well at Molineux. Jason McAteer's goal gave them a lifeline because we absolutely battered them. It should've been four or five-nil.
"But then we went there, John McGinlay elbows David Kelly, he should've been sent off, but instead he scores the two goals which knocked us out."
John McGinlay.
A name that even now, two-and-a-half decades later, still cannot be uttered by many thousands of old gold followers. And it all stemmed from one incident.
Three days after the first leg, Wednesday 17th May, Wolves travelled to Burnden Park with that one-goal lead in their pocket. 
Bull recalls: "We went to their place on a cold Wednesday night, pelting down with rain, all our fans had no shelter and were soaking wet.
"It was a pitch where we love it; slide tackles, ball skidding everywhere, we thought this was going to be a good game, especially going against players who like to roll their sleeves up.
"But we were playing the game and John McGinlay smacks David Kelly in our box and knocks him down. Everybody saw it. So, we thought 'ok then, if they want to have a go, we'll have a good go.'
"Next thing you know, there's slide tackles going in everywhere, left, right and centre, and there was a massive crunching tackle in the centre of the park. I thought 'go on then, 22-man brawl.'
"We're in there, swinging away, smacking away, and the referee came over and said 'what are you doing? You're meant to be playing some football, you've got to play football, enjoy the game.'
"We're all fuming then and thought John McGinlay is having it. Somebody's going to elbow him or push him, but nothing happened."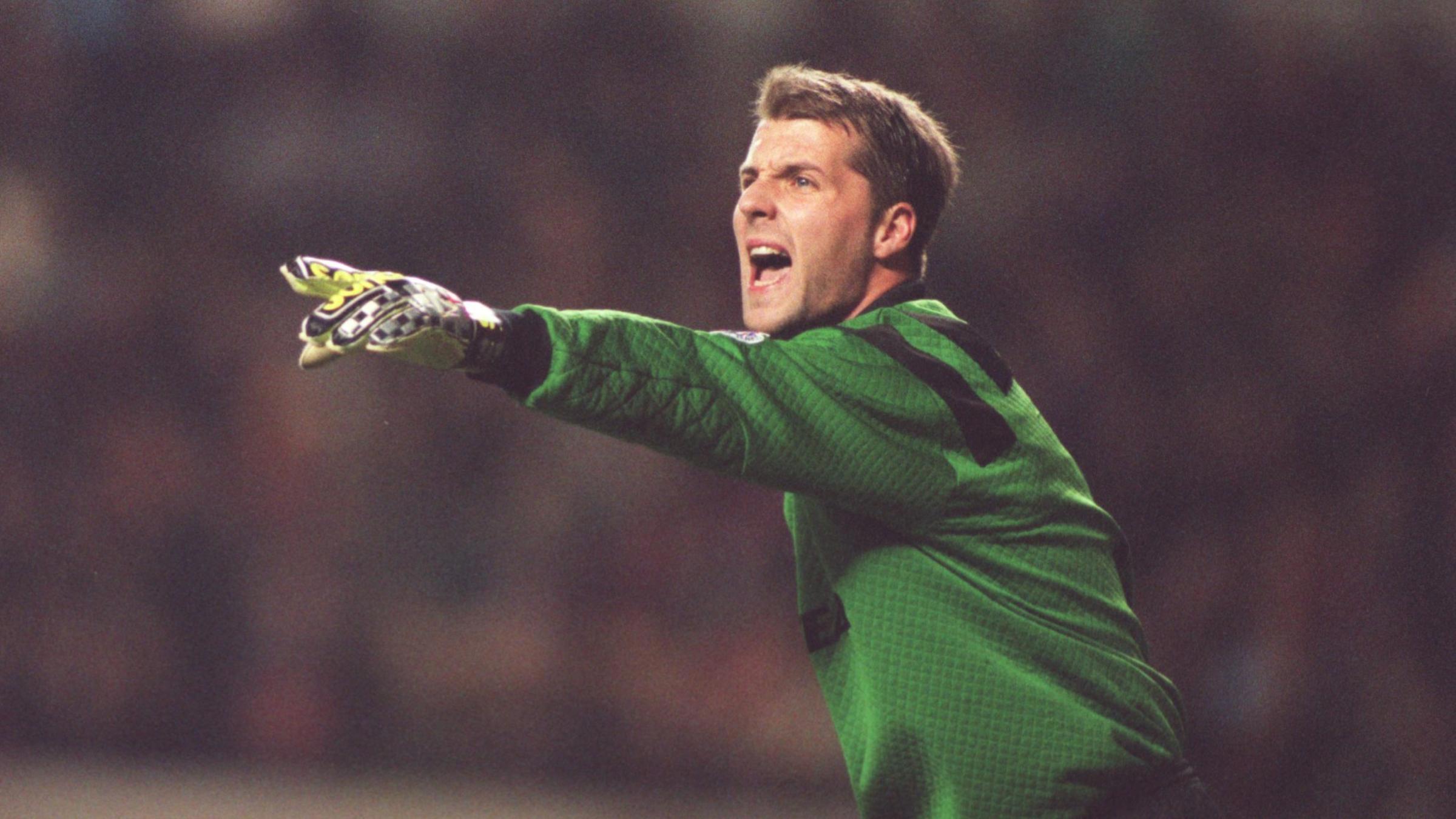 Unlike McGinlay, the Wolves players had seen red after the Bolton striker knocked Kelly to the ground in the box, despite the ball being nowhere to be seen. While referee Steve Dunn decided not to send McGinlay for an early bath, but instead show both players a yellow card.
"I honestly don't know what I did to him," Kelly still insists. "I remember what he did quite vividly, really. It was 100 per cent, as close as you could get, to a perfect red card and he got away with it.
"A corner came in, there was a bit of a scuffle as usual, there was a melee of bodies going on, we all came together – half push, half pull – and then John gives me a 'little tickle' on the face.
"I went down, it was a straight red, all day long, and it doesn't happen. I probably could've stayed on my feet, but was I supposed to?
"When the referee called me across, I thought he was sending John off because he was right next to him, I'm walking across thinking 'he's off here, straight red, brilliant'.
"I shook John's hand to say goodbye because I thought he was off, and then I was shocked that we both got given yellow cards. I actually said to the ref 'what have I done?'
"The referee – you can see on the tape from all those years ago – was stood five or six yards away from it, he could see exactly what went on. So, I'm not too sure what I got a yellow card for, but I like to think that all referees and assistants are honest, and they will make mistakes, like players and coaches do, and it's all part of the show and what football's all about.
"The dodgy decisions, the poor refereeing decisions, the penalties, the free-kicks, the throw-ins, all that type of stuff referees get wrong is why we all gang up afterwards and talk about it all.
"Players make mistakes; goalkeepers drop the ball to the feet of strikers, goalscorers go through on goal and miss the target, all these things are the reasons why football is really exciting."
With all 22 men still on the pitch, it was written that McGinlay would be the one to score the only goal of the 90 minutes, meaning the tie went into extra time.
With just over 10 minutes of the 120 to go, who happened to pop up again to score the winner, but that man McGinlay.
Cue scenes of anger and rage from Wolves' players and backroom staff.
"It was a double whammy for us," Kelly reflects. "He shouldn't have been on the pitch in the first place, he should have been sent off, and then he goes on to score twice.
"After the game we were furious. I remember in the dressing room, Graham Taylor went absolutely bananas.
"He was supposed to give a certain amount of time between the match finishing and going in to see the officials, but he was kicking the door in. He was furious.
"He himself would always say things would level themselves out; you get a dodgy decision against you one week, you get the dodgy decision for you the next week. He was quite balanced in the way he explained things to us, and that's just how I see it.
"At the time you go back into the dressing room, knowing what just happened, and you're angry, and we did feel it for months and months afterwards, we really did.
"But looking back now, I have nothing against John McGinlay, still to this day – I know a lot of Wolves fans do – but it's just one of those things. I've got away with a couple of things on a football pitch that I wouldn't like to mention.
"It was an injustice, but all these things which happen in football are the reasons we keep coming and watching. The reasons why we all want to be involved."
Even if history would've played out differently that night; McGinlay given his marching orders and Wolves go on to earn the win, there would have still been the small task of a play-off final with Reading.
But that still doesn't stop the players from reminiscing on what a momentous occasion a promotion would have been.
"If John would've got sent off on that day, would we have won the game? Yes, we would've, because he scored," Kelly believes. "Would we have been promoted? Possibly. But who's to know what would've happened after that, no-one's ever going to know, are they?
"We haven't got the time machine just yet, it's on its way, some clever guy somewhere is going to invent one, but that's the beauty of sport.
"From one small mistake and a huge decision from an official, that's why we all come back, that's why we all want to go and watch, that's why it's all so good.
"Afterwards you think about why we didn't go up, what happened? Why didn't he perform? Why didn't he perform? What happened? But it's the nature of sport that some people don't turn up at certain times.
"We were a very decent team, but the long and short of it at the end was we came up short.
"You look back now, especially as a coach, and think 'I should've done a little bit better, could've done a little bit better,' and it's disappointing."
Although Kelly might not hold a grudge for what happened to him, many in Wolves gold still do, including his striker partner Bull.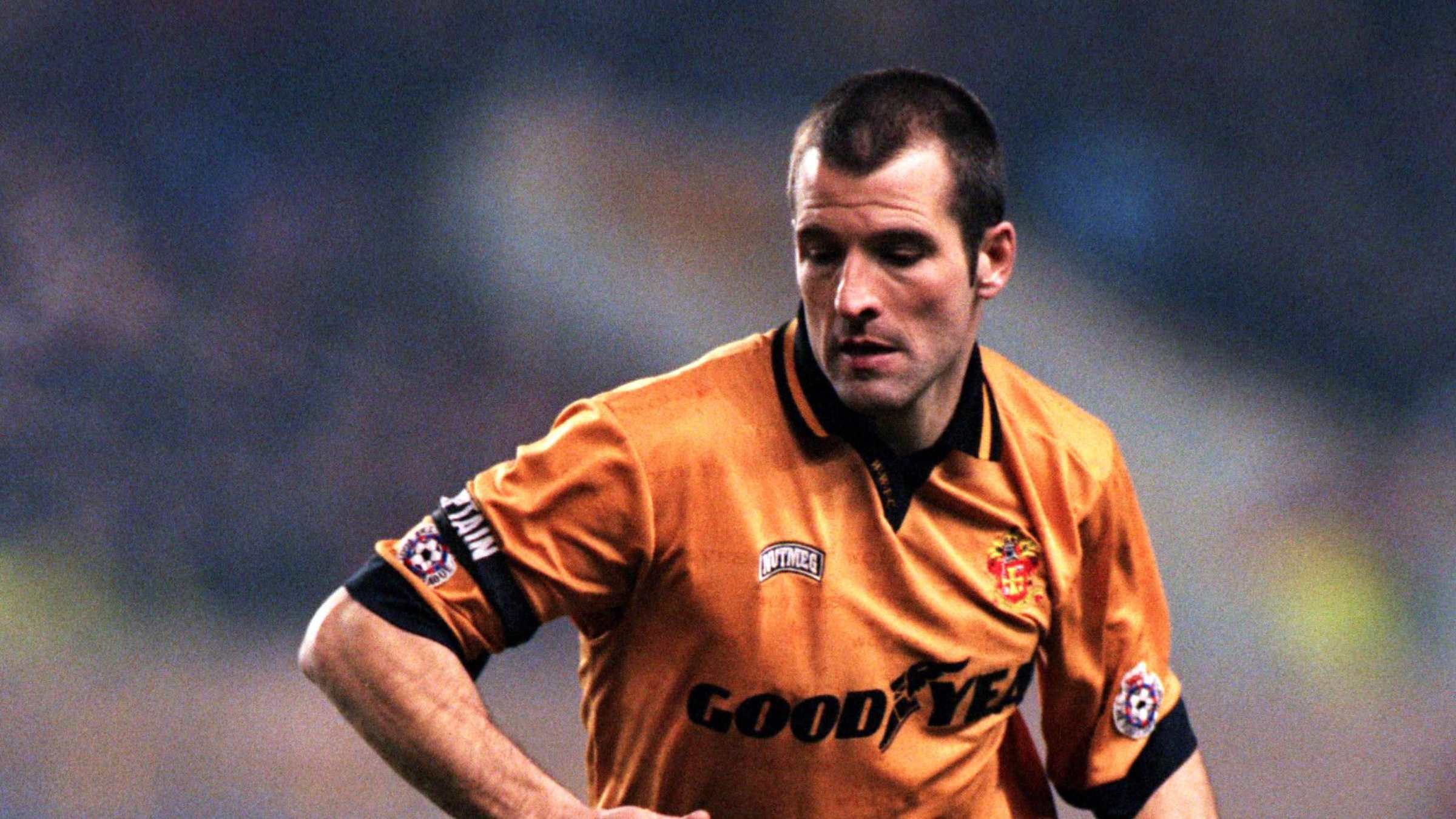 The club's record goalscorer believes the 1994/95 season was the perfect opportunity for him to get Wolves promoted and a chance to experience Premier League football in gold and black, something he was never able to accomplish.
"That night at Bolton was the lowest point of my career.
"It was a tough game, but if you look back over these years now, you can see how the tables have turned. Bolton have gone to where they are, and Wolves are now where we are. It was just the heartache to begin with.
"A lot of people ask why I didn't leave the club to play top level football, but I just loved it here. I didn't have that desire to leave and go to higher club because although it would've been better money, but I just wanted to play at the top level with Wolves.
"That was the one thing that still wriggles in the back of my head; missing out on taking this club into the Premier League.
"But I believe things happen for a reason in life, whether it's football orientated or work orientated, it's just one of those things."
25 years on, and that night still holds some of the worst memories for Goodman who, like Froggatt and his fellow big money signings, came to Wolves because he thought the club would be his best bet of getting to the Premier League.
And with the magnitude of players at Taylor's disposal, he knows the season will always be remembered as one of great belief that ultimately ended in failure.
"Being promoted with Wolves is what I came here for. I felt like it should've been that season. Let's not beat around the bush; that group of players not getting into the Premier League – despite the fact that we were in the play-offs twice in my four seasons here – underachieved.
"We underachieved because we had the ability to be at the very, very top of that league and we didn't do it.
"There was obviously a lot of factors involved, and we were pleasing on the eye, we scored a lot of goals, but we conceded too many for a team to be challenging for automatic promotion.
"When I say that, I don't just blame the defenders. I believe you attack as a team and you defend as a team. The buck stops with you all. There were all kinds of reasons why we didn't go up, but the history books show that we just failed.
"There are no divine rights to being promoted. Although we worked hard, ultimately, you've got to earn it. You don't feel that it's yours until you've earned it, and we didn't earn it. We fell short by the skin of our teeth."
Coming so close but falling in the most dramatic of circumstances was always going to have a lingering effect and losing out in the manner they did caused a massive hangover at the club.
Just four wins in the first four months of the subsequent season saw Taylor being shown the door by Sir Jack, and the year didn't get any better as Wolves stumbled into the relegation zone during the opening games of Mark McGhee's time in the Molineux hot seat.
However, just enough points were able to be accrued to see Wolves narrowly avoid the drop by what equated to a single league win.
"I have learnt, and I have watched teams the following season who have missed out in the play-offs, whether than be semi-finals or finals, have hangovers and really struggle, and that's what happened to us," Goodman admits.
"But football's a sport of fine margins. I remember hitting the crossbar down at the far end of Molineux with a diving header which bounced off the ground and crashed off the bar with the last kick of the game, in what was to be Graham Taylor's last game in charge.
"If that goes in, he might have stayed as the manager."
It took almost another decade for Wolves to finally taste what life was like back in the top-flight, including two more heart breaking play-off semi-final defeats to Crystal Palace and Norwich City.
And by the time Wolves secured Premier League promotion in 2003, the team was completely devoid of any players who featured on that fateful night in Bolton, something that still pains Thompson to this day.
"The one regret I have from my career is not being able to play in the Premier League with the club I've supported all my life. That's the one thing I wanted to do.
"Now, the club is where is should be. Wolves deserve to be a Premier League team. But I was gutted that I wasn't able to do it."

Long Reads