13th May 2020
A promotion-winner in old gold under Mick McCarthy, Matt Jarvis terrorised full-backs as Wolves lifted the 2009 Championship title and now reflects on his successful Molineux career.
THE MOVE
I got a call from my agent saying Mick McCarthy wanted to meet me and discuss me signing for Wolves. I let my contract run down at Gillingham, so I was ready to move to a new club. I was actually going away with my mates in the summer, and my agent called me saying "I'm going to Portugal tomorrow to meet Mick". I even had my bags packed and was about to go to the airport. I was delighted but I was about to go on holiday. I didn't go on holiday and got a flight out to Portugal and met Mick the next day. I had a good conversation with him, I then went back to Molineux to be shown around, and it wasn't long after that I signed. Funnily enough, I signed and then had a lift back to the airport for the holiday with my mates because the club secretary, Richard Skirrow, was on the same flight as me.
WOLVES DEBUT
It was one of those where I had to wait a while because I'd missed the first couple of months through injury. Mick was brilliant with me really, because I was getting annoyed and frustrated at not being able to play and show everyone what I could do. The build-up to then coming on and getting to play was fantastic. It's a dream come true to play football for a club like Wolves. All my family and friends were there, so it's always nice.
GREATEST GAME
The one that sticks out for me would be the Nottingham Forrest game at home, where we won 5-1. I set Chris Iwelumo up for a goal; I sprinted past everyone and squared the ball to Lumes. It always seems to come up in videos, which brings back memories and brings a smile to your face. We came in at half-time 4-0 up, we'd played some incredible football. We were all thinking: "Wow, we really have played an unbelievable first-half". That set us up for the rest of the season.
WORST GAME
It would be the 5-1 against West Brom, where Mick got sacked straight after. That would be my worst, for sure. It was a horrendous game, a terrible performance, and it was devastating to see Mick get the sack.
BEST PLAYER
That is a difficult one. I had a very good relationship on the pitch with Steven Fletcher. Purely and simply on a goal scoring basis, we linked up extremely well. I would probably go with him, even though it might be a bit controversial.
BEST TRAINER
In Mick McCarthy's team, you all had to work hard. Nobody was able to not work hard. There were so many people, including myself, who would be out after training doing extras. I would give Dave Edwards a lot of praise, but everyone worked extremely hard - but I would go with 'Eddo'.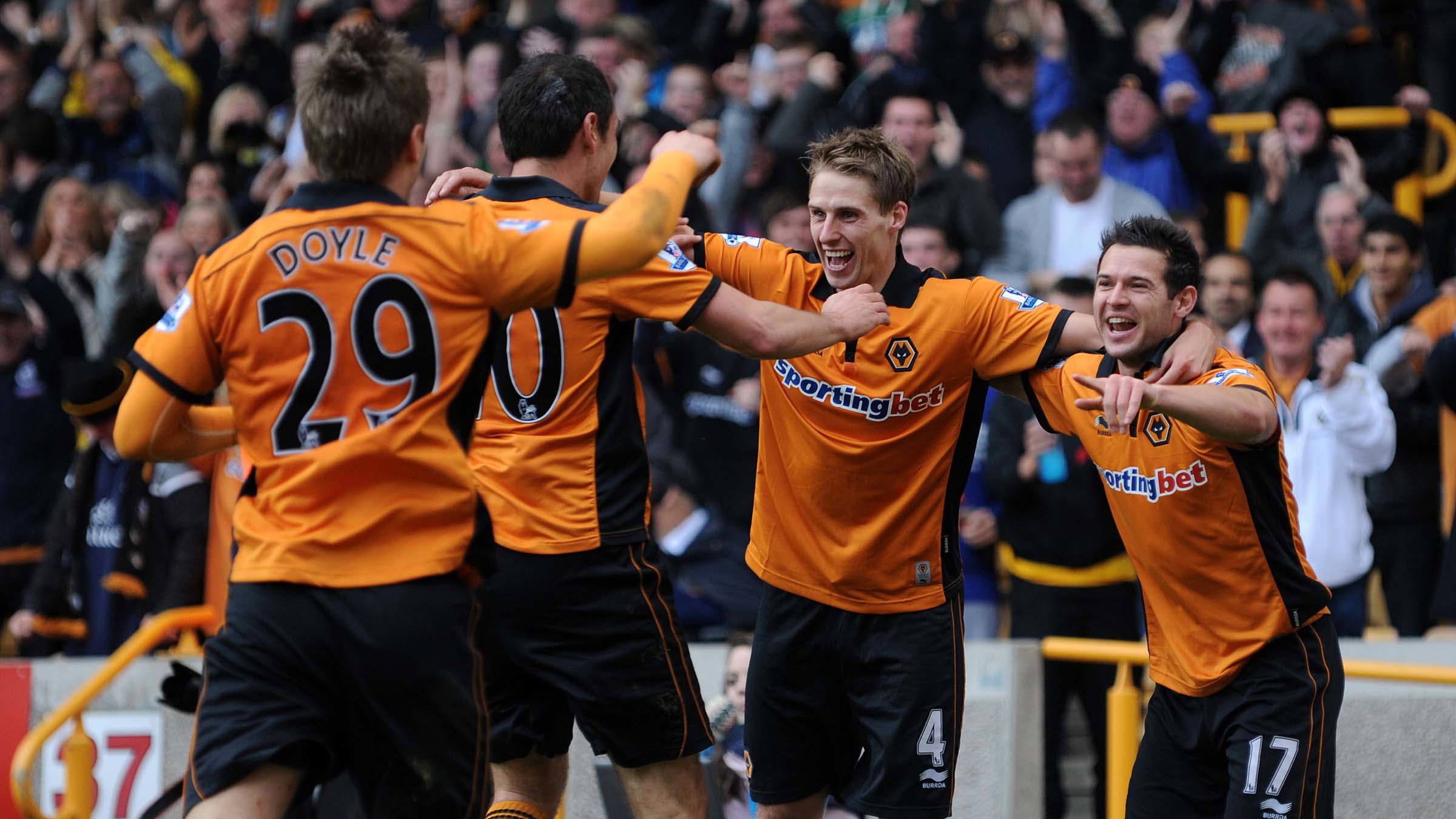 THE WORST
No one could be rubbish in training because of how Mick was. Mick used to say Marcus Hahnemann wouldn't dive before 11am. Sylvan used to like the ball into his feet, rather than running into the channels. It's more stories like that, rather than a poor trainer.
ROOM MATE
My roomie used to be David Edwards, I was with him a fair bit. It did change quite a few times, but I was with 'Eddo' for a bit. It was then Jody Craddock for a while – I had a few.
BEST MANAGER
Mick McCarthy by far, he is a fantastic manager. If the opportunity ever came up to work with him again, I would, for sure.
ROLE IN CURRENT TEAM
On the pitch, I think I would be useful with my pace and attacking style. They have possession for long amounts of time, and for a wide player, that's great. It would mean I could use all my energy on going forward and attacking, rather than getting back to defend. You get a bit more time to recoup and explode into attack. I think I would have been able to do that a lot more in this team. Off the pitch, I think I would be able to use my experience of playing in the Premier League. There is a British core in the team, with a lot of Portuguese players, so I'd be able to help with the communication within the team.
THEN VERSUS NOW
I think the two teams are very different. The way the team play now, the quality of the players they have now make it seem like European standard football. The way they play, the way they control the ball and the way they pass the ball around is European football standards. Our team was more counter-attacking; we played with wingers rather than wing-backs. They are two totally different styles but with similar attributes. They have good pace in the team, we had good pace in the team. They have a solid back line, and in the Championship we had a solid back four. Raul is a great goal scorer, and we had Sylvan who could score goals out of nowhere. We had similar attributes but played a completely different way.
Wolves Scrapbooks