6th May 2020
Sylvan Ebanks-Blake's Wolves career is defined by goals, and the extreme regularity of them in English football's second tier, but the self-assured striker's time in old gold could have been over in just three days.
Of course, Ebanks-Blake is talking metaphorically when reciting the aftermath of a debut to forget, which was banished to the history books by a rip-roaring run of form which began the striker's legacy at Molineux.
The 34-year-old, who has now stepped away from the professional game, reveals the secret to his 'fox in the box' finishing, the type of service he demanded and, unfortunately, how his glory years unravelled in an instant across the West Midlands.
It all began in January 2008, when the free-scoring youngster, who'd already fired 13 goals for Plymouth Argyle, switched Home Park for Molineux and transformed Mick McCarthy's group into one capable of achieving Premier League football.
It's safe to say, however, that Molineux's first glimpse of the £1.5m striker, fortunately, wasn't a sign of things to come.
A fluffed chance in a rotten 3-0 defeat to Crystal Palace had McCarthy reeling and, instantly, it was make or break time for the new arrival.
"Mick didn't mince his words," he began. "On the Monday we went through the video and, at the time, they weren't getting what they needed out of the strikers, which is why they brought me in.
"So, we went through the mistakes and my opportunity came up and he went, 'Pfft, same old story with the strikers' and if I was less of a character, I could have folded at that minute and it would have been the end of my Wolves career."
However, Ebanks-Blake knew it was his time. The goals quickly arrived in their droves. 42 in two seasons earned the striker back-to-back Championship Golden Boots – the only player to achieve such feat in the competition's current guise.
"In terms of goalscoring, it clicked, it worked," he simply puts. "It's hard to put into words really. It just went unbelievably well. It's almost a blur looking back at that period.
"I remember my mentality; give me two chances and I'll score one. That return was unbelievable. The first season I didn't feel much pressure, I was doing well at Plymouth, came in and carried on and won the Golden Boot. The second season I felt it, I had to deliver again, but it just clicked, and I scored a load of goals and won the Golden Boot again."
Goalscoring is an art and, like all artists, it's an obsession. Being in the 'right place at the right time' doesn't just happen, it's a reward of groundwork.
Ebanks-Blake himself was a student of the game, with elite tutorship during his Manchester United days in Sir Alex Ferguson, and in his most prolific era in old gold, simply knew where the ball was going to fall.
"It's a sixth sense. You have to be able to smell it, see it and react to it first.
"I prided myself on being in the right place in the box at the right time, it wasn't by luck. As a kid, I used to go in early with Paul McShane [in United's Academy] and he'd kick lumps out of me, so I worked on holding the ball up and then getting in the box.
"I watched videos of areas the ball goes or little things I could read in the box. You've got to believe the ball's going to drop and you're going to get there first. If you look at a lot of goals, the ball drops in the same areas and has done for years.
"So, just be in those places; near post, far post, middle of the goal, and more often than not you'll be in the right place and score goals."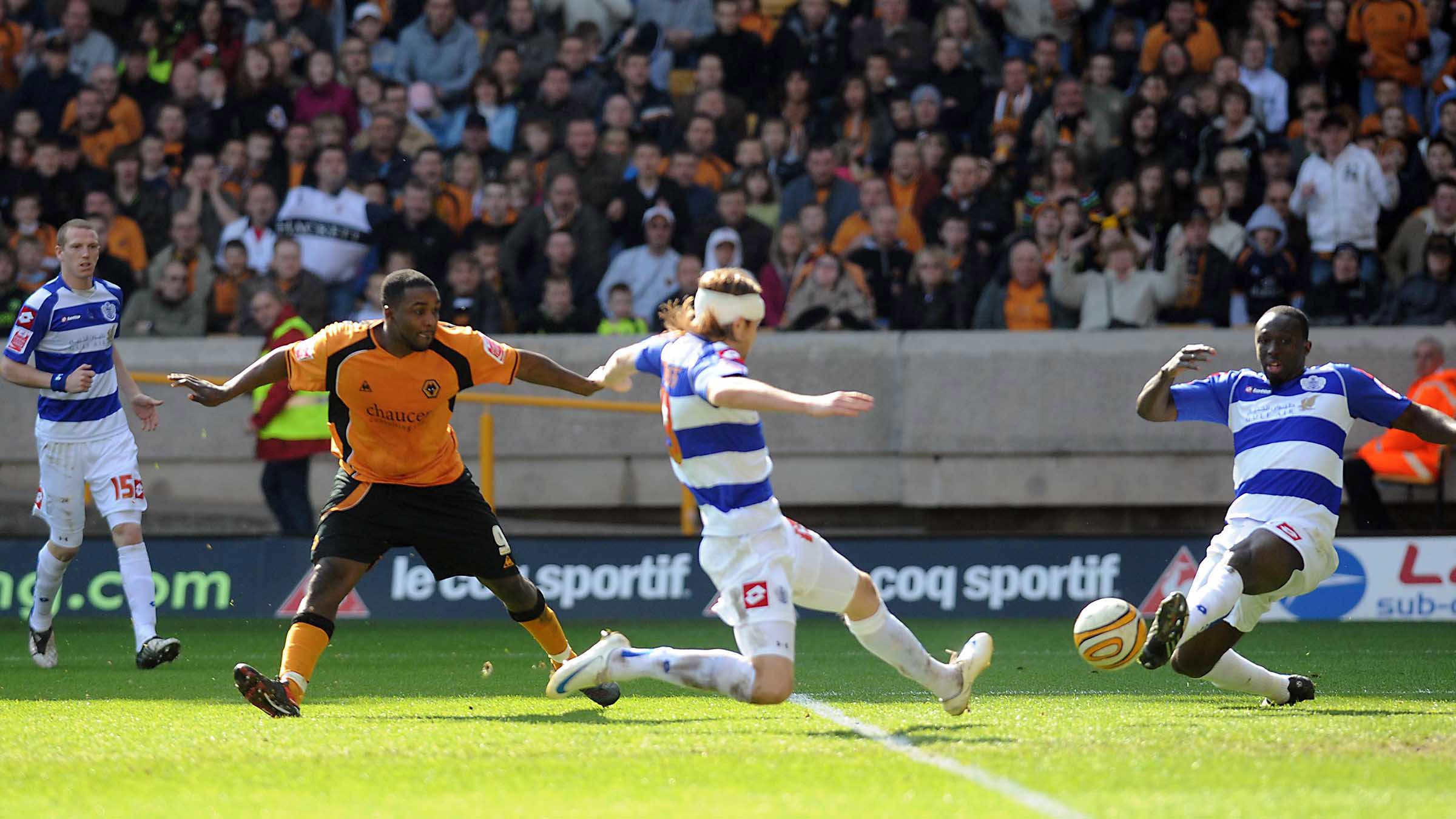 It was the ability of those around him which allowed Ebanks-Blake to remain confident the ball would arrive time after time, however.
As Wolves romped to the Championship title in 2008, Michael Kightly and Matt Jarvis were regular creators, while Andy Keogh, a rare unselfish striker, laid on 13 goals for others, more often than not, to Ebanks-Blake. 
Creativity is essential to success, now, Raul Jimenez's joy in Wolves colours would have been more infrequent had it not been for the service of Adama Traore and Joao Moutinho.
Further afield, forwards at Liverpool and Manchester City are constantly indebted to the generosity of Trent Alexander-Arnold and Kevin De Bruyne.
Back in 2008, Ebanks-Blake took matters into his own hands and made sure Wolves' wide men knew exactly what to do to maximise their striker's capabilities.  
"I'd always tell them where I preferred the ball and players like 'Kights' [Kightly] and 'Jarvo' [Jarvis], they were just good players.
"You knew Kights wanted to link it, you knew Jarvo wanted to dart and get the ball in the box, so I read that early. I'm always look at the quality of the wingers and midfielders because I know they're the people who can supply me goals.
"Generally, the only message I'd say is, 'When you get to the byline, just put it across the back of the defenders, that's where I want to be, because if I don't get there, it's an own goal, it'll spill out, the keeper palms it' – that was the only request, because it was the area I love to be in."
There's no greater example than on 18th April 2009.
Keogh, chasing what appeared to most a lost cause, forced an error from QPR's Damion Stewart and instinctively squared for Ebanks-Blake to roll into an empty net, securing a return to the Premier League with a goal typical of that season.
"We had some night after that," he admits with a wry smile. "I don't think Keogh bought a drink and hasn't since.
"You could feel the tension in the stadium that day. All the flags were out, it was the moment and it had to be the moment. You couldn't send them home without knowing we were back in the Premier League.
"Keogh was unbelievable, he wouldn't give up and I knew that. When the ball was going, I knew he was going to get it and I was positioned.
"That's what he does, some of it goes unnoticed really, but the level of respect I have for him is unbelievable. I credit him with a lot, that goal and moment, it was massive."
A landmark occasion it may have been, the 34-year-old now admits, with a tinge of regret, that he didn't savour the moment to its fullest at the time, such was his ambition to kick on once again.
"It was an unbelievable feeling, but, for me, it was expectation – now we're here. I'd wanted it for so long in my mind, so I'd prepared myself mentally for that moment and it wasn't a surprise.
"I wasn't thinking, 'This is the best moment of my career' because at that age you think you're going to win loads of things and play at the top level for ages, but it doesn't work like that.
"That turned out to be my only winning medal, but you don't think like that at that age. I remember thinking we've arrived, but let's get ready for the next season.
"I didn't truly enjoy it the way I should have, which is crazy really, and it's only now I reflect on it, I'm able to enjoy the moment because at the time I didn't bask in it too much and I wish I did."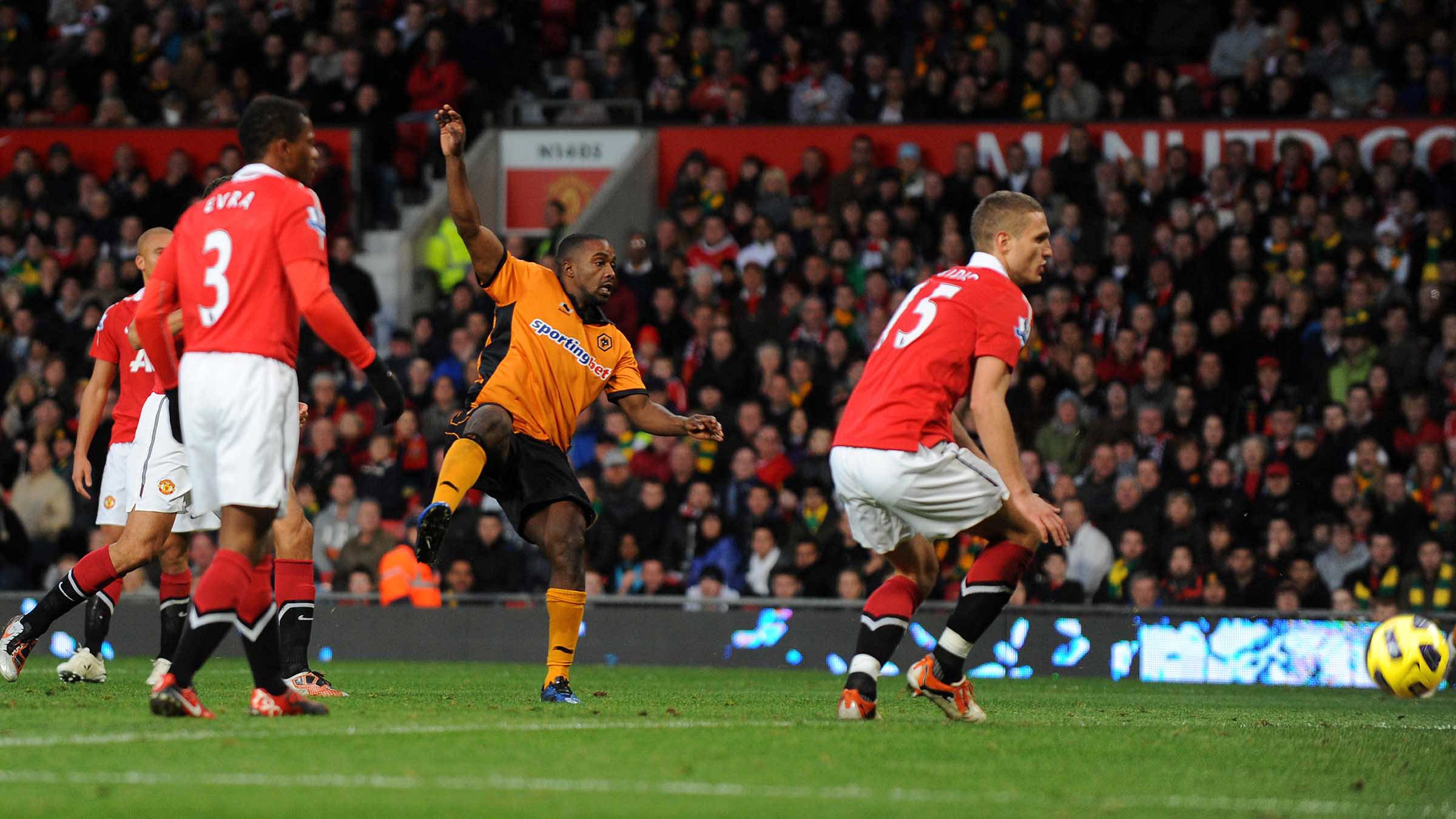 Nevertheless, the party Ebanks-Blake previously alluded to continued into the summer.
However, he can now say with experience, the top tier was a different animal. The intensity increased while chance regularly did the opposite.
That first season was an anti-climax for the striker, who was frustrated by injuries – something had to change.
"When we got promoted, I went away on my holidays, came back and got fit in pre-season, but as you go up the levels, it doesn't work like that and I pulled my hamstring in the first game, so it was a slow start already and that season petered out for me.
"Defenders are definitely smarter in the Premier League. If you're making a run for the defender and then a run for yourself, they've already read that and haven't even moved on your first run. They're much more switched on. We had less of the ball and created less chances, so there was an onus on the chance you got – you had to score it.
"So, the second season, that summer I said to myself, 'I need to be fitter, sharper.' I consciously worked harder to come back in a better condition, with a better, mentality and I started that season really well.
"Then I did my medial against Northampton and that slowed me down. From that point, I didn't really play regularly in the Premier League."
However, it wasn't injuries alone restricting Ebanks-Blake. The intensity of Premier League relegation battles increased year on year, as did the pressure on McCarthy. Often, following the arrival of Kevin Doyle, and later Steven Fletcher, Wolves turned to a more pragmatic system involving a solitary striker.
The role suited the strengths of those around Ebanks-Blake better, meaning a place on the substitute's bench became commonplace.
"It was probably the most difficult period in my career, when I was playing less games, at a club I loved being at," was his heartfelt recollection.
"I wanted to play. I wanted to contribute. I wanted to score, but I had to change my role. I was going to play less, maybe come off the bench, I had to be ready to support the other lads and I felt I did that because, if I didn't, Mick wouldn't have kept me around the place.
"There was no time in my Wolves career when I was asked to go out on loan, it was never going to happen, because I had to support the other lads and they were good lads. It would have been difficult for me to be a bad egg amongst good lads – there was none. The environment was good.
"I had to consciously understand I had to work harder in training. I never used to work hard in training, I'd think you were just sharpening your tools, but I had to understand I had to work harder in training to get into the team.
"Before, I'd train how I trained, but because I was scoring, I was pretty confident I'd be in the team on the Saturday. It was a whole mentality shift and Mick had to explain that to me. He had to see me working hard in training so he could select me on a Saturday."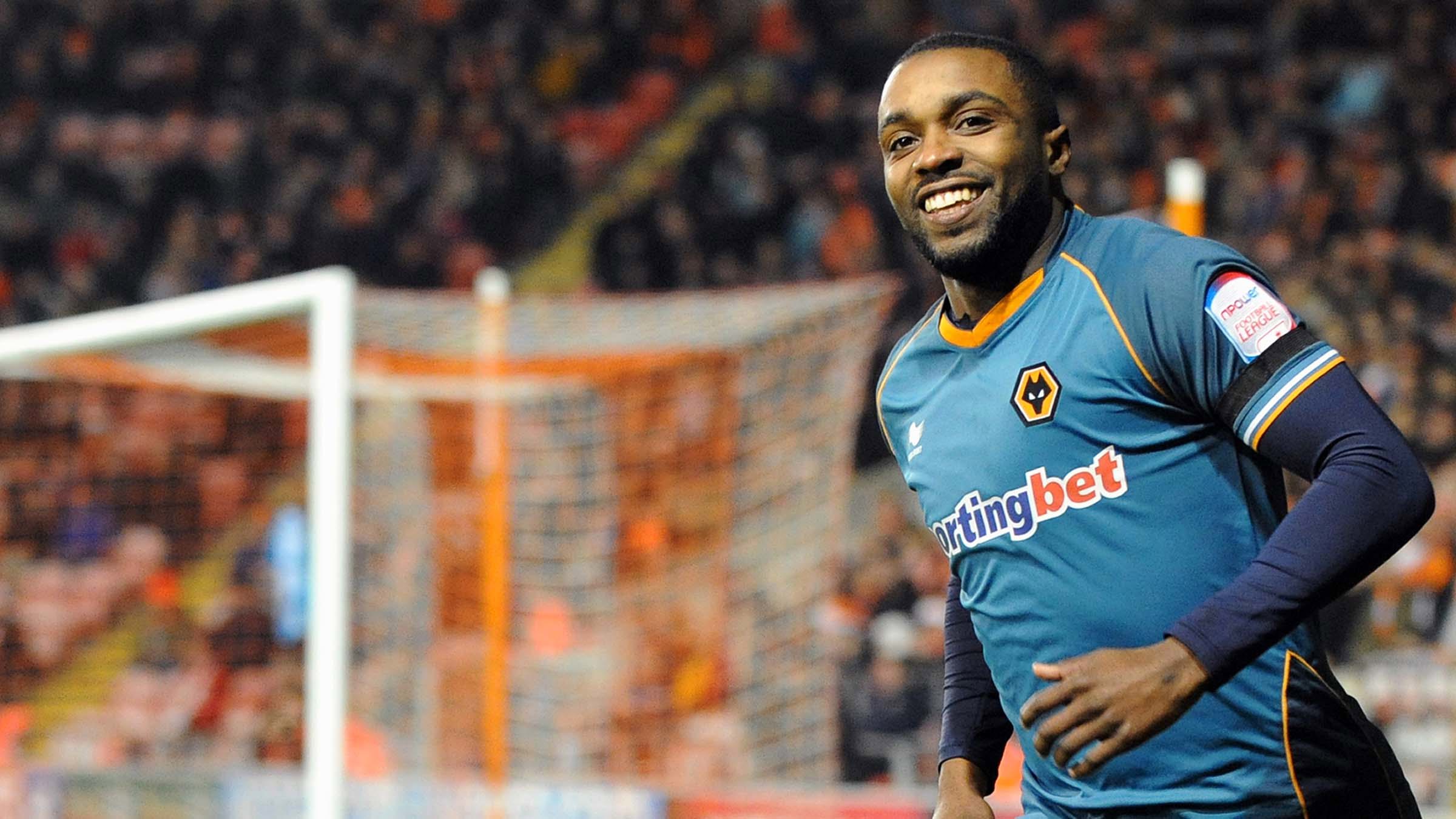 However, Ebanks-Blake's best days under McCarthy were behind him. A solitary goal, in a 2-2 draw with Norwich City, was a rare moment of respite as Wolves bid farewell, firstly to their legendary manager, and later Premier League status, and the demise truly began.
It represents a painful era for the striker, who described himself as "devastated" when McCarthy departed. The following season, the darkest in the club's modern history, saw the slide continue, which Ebanks-Blake believes could have been avoided had it not been for an "unnecessary" challenge by Birmingham City's Paul Robinson.
"There was a good chance we could have [survived]. I felt like I was in good form, goals win games, and we were starting to pick up points. There was a general feeling we had a great chance to stay up if I stayed fit. I don't like to blow my own trumpet, but I was scoring goals and we were winning games.
"I'd scored a couple of goals, we were winning and it was an unnecessary tackle. It wasn't in a threatening place in the pitch. I don't know him, a lot of people say he's a nice guy, but you're either a hard man or you're not.
"It deflated the team. The team was a bit fragile, trying to stay in the Championship, which is ridiculous, and it was a difficult period."
That 3-2 victory at St Andrew's on April Fool's Day 2013 may have been a day of joy for Wolves supporters, who wildly celebrated the success, but it was in isolation.
The slide towards League One escalated from that day without their talisman up front and Ebanks-Blake would never wear the old gold again.
"At that stage, I was earning decent money. The club probably wanted to make a change. I'd had a bad injury. So, there was a number of factors, but they didn't even offer me half the money, a quarter of the money, they don't know, I probably would have taken it, but it was never an option.
"I loved my time at Wolves and wouldn't have left unless I was pushed out the door or not offered a new contract. I had offers to leave in the January and it wasn't an option because the whole mentality was, we can stay in this league and kick on again.
"I would have been a one-club man [from that point] if I had my own way, but it didn't work like that. I had a bad injury at the wrong time, and everything fell into place where it was time for me to leave."
Unlike Wolves, Ebanks-Blake never recovered from those turbulent couple of months. Fragmented spells and short-term contracts across the Football League followed, but, deep down, the striker knew his glory days were behind him.
"When I got injured at Birmingham, it was the beginning of the end of my career," he reflects now, in hindsight.
"I broke my leg, which I'd done before, and I would have been back in four months, but I also tore the cartilage in my ankle. My body didn't react the same. Where I had a low sense of gravity, I could turn and get my shots off quickly – that all changed for me and it was a massive part of my game.
"I ended up being out for a year. I did my rehab at Wolves and ended up at Ipswich. I just wasn't the same player.
"It took me three clubs – Ipswich, Preston and Chesterfield before I realised it. My body wasn't the same, it didn't react the same, and I was never going to reach the heights I did before and it became really difficult.
"You keep going, but at some point, you have to look at yourself. I always wanted to be known as a goalscorer in the box, but I wasn't as sharp. I couldn't spin as quickly, I couldn't get my shots off quickly – all the things that made me a good goalscorer at Wolves, I didn't have, and it was quite hard to accept."
Reputation goes a long way in football. A former Premier League goalscorer, only just turned 30 –Ebanks-Blake is sure to have had offers further down the pyramid following his departure from Chesterfield in 2017, but he knew his time in the professional game was up
It was a brave decision, to turn his back on the only world he'd ever known, but a necessary one for his physical and, more importantly, mental state.
"That was a decision of mine. Could I have nicked contracts across the country and travelled a bit? I went to Belgium, trained over there, and probably could still be doing that, but it's not true to who I am. I have to be enjoying myself, to enjoy the environment I'm in, I don't want to be a negative influence on anyone.
"I had to make a decision a couple of years ago, that I didn't want to be travelling around the country, not enjoying football. Getting out the car or staying over, and my body wasn't quite right, and it taking me an hour in the gym before training to warm up my ankle.
"Having no cartilage in your joints, it's bone on bone every day. I was getting out of bed and before the blood rushed to my ankle, it was stiff, and I had to warm it up. To score goals and play football, I have to be enjoying it.
"I wasn't enjoying it at the age of 32, but when I look back, that injury had a massive effect."
Now regularly back at Molineux, whether in a media capacity, or Old Gold Club guest, it's with fond memories Ebanks-Blake returns.
One of the greatest goalscorers of the club's modern day era, Sylvan Ebanks-Blake certainly made his mark. 
Long Reads