5th May 2020
George Elokobi described becoming a Premier League player for Wolves, especially having to fight back following injury in the promotion-winning 2008/09 season as the peak of his career.
Taking part in the latest episode of Old Gold Club: Big Match Revisited, which looked back at the 3-1 victory over West Bromwich Albion in the club's second season back in the top-flight, the popular left-back spoke about how he lived a dream by wearing the gold and black shirt with pride in the Premier League.
The latest episode of Big Match Revisited can be found on Wolves' official YouTube channel, with Elokobi joining Stephen Hunt, Stephen Ward and manager Mick McCarthy in reliving at a memorable Black County Derby.
On leaving brotherhood on the sidelines
"[Somen] Tchoyi used to be my Cameroonian international team roommate and we used to share a room together.
"This game was on a Sunday and I invited him over the day before because he lived not too far away from me in Birmingham, so I invited him over and we had dinner together at my house.
"When he was leaving, my exact words to him were: 'On Sunday, if you see me in the tunnel if I'm starting, I'm not your friend, I'm not your brother, I'm the worst enemy. And if there's a tackle, I'm definitely breaking both your legs!'
"Those were my exact words to him. That's why I had to come with my A-game on the day when I realised I was starting the game.
"Obviously, West Brom are always a good side, but it was all about taking the emotions out of the game on the day, and thankfully we did that as a team.
"There was no friendship and I must've tackled him in the first five minutes, and he looked up at me and really thought there was no brothership out here today!
"But I must admit, if I was playing in the current Premier League today, I would've had about 10 red cards by now!"
On scoring against Manchester United
"I think I'm still living off that goal! Of course, I'm still upset I didn't have two that day because 'Doyler' [Kevin Doyle] stole the goal from me.
"The most important thing on the day was that we got the result against a good Manchester United side.
"But, I'll say it again, I got the second goal. It came off my shoulder and fair play to Doyler – he was one of the best strikers I've been able to work with, a great lad, a humble gentleman – because at the time, he was struggling for goals.
"But the second goal came from my shoulder. 100 per cent. I don't know if they can replay that again and we can get VAR to check it out, or they can zoom in and check out who had the last touch, but it was me. 100 per cent.
"They're not going to change the records, but I'm going to keep fighting!"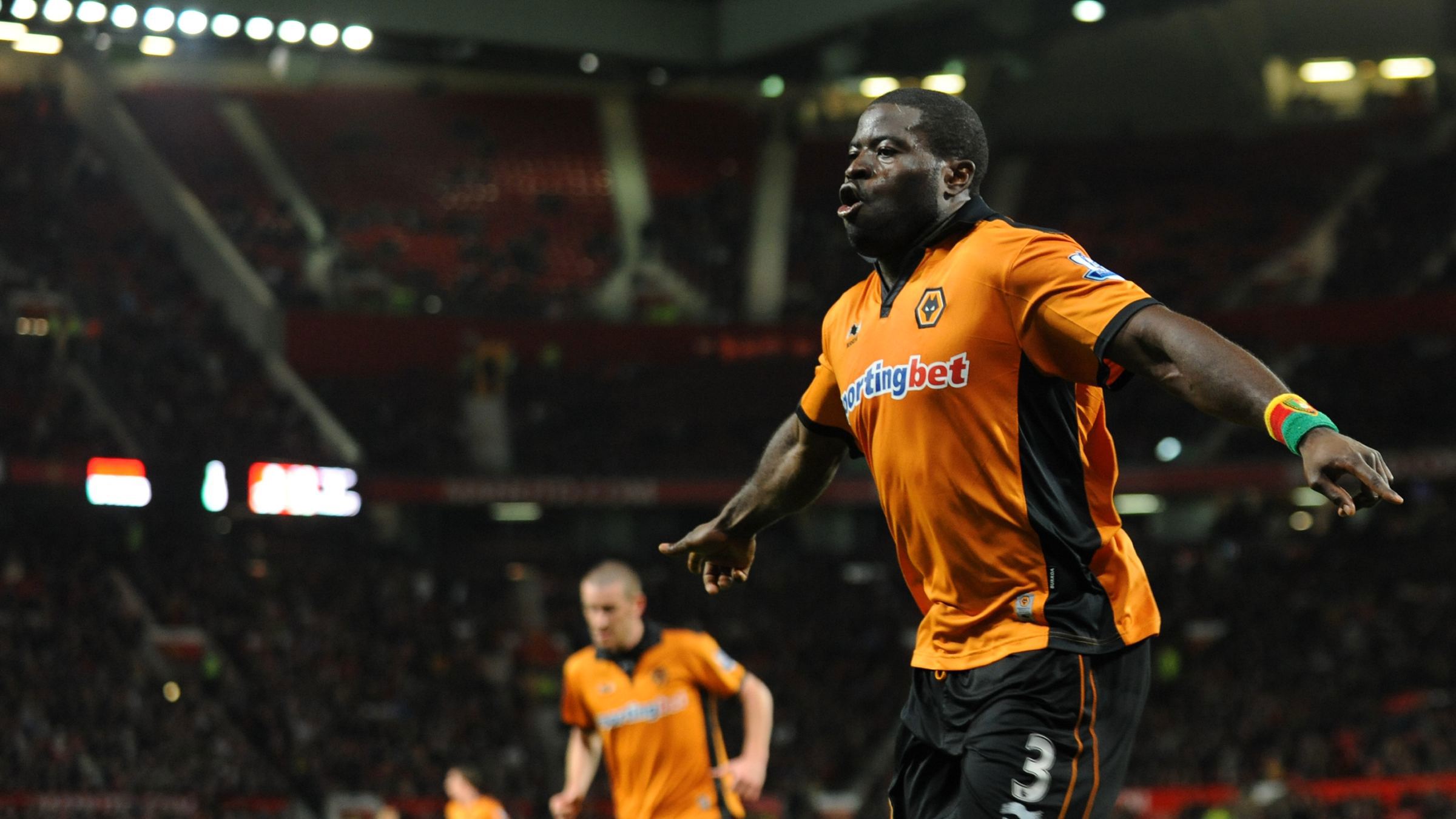 On getting injured during promotion season
"When I suffered that injury at Ipswich, I went to the hospital and had a scan, and it was confirmed that I had damaged a lot of ligaments in my knee.
"I remember on the coach journey back to Wolverhampton with the lads, I was sitting at the back of the coach and just focused my whole attention on supporting the boys, but at the same time, telling myself I was going to come back from this.
"It didn't matter how long I was going to be out for and when I do come back I would have to work so hard to get myself back in the team and extend my stay in Wolverhampton, because before the injury, I was really enjoying my time here.
"After having the scan and finding out how long I was going to be out for, it was a very difficult moment for myself.
"Being told that you were going to be out for between eight to 12 months and your body may not come back to how you wanted it to be, it was tough.
"But I knew the background I had come from, having worked so hard – from Dulwich Hamlet all the way to Colchester and impressing the manger to bring me on board in Wolverhampton – I knew I would have to come in every day and work, try my hardest, have my rehabilitation, and try to be as positive as I could be.
"I also wanted to be with the lads as much as I could be, because not being out there, I still wanted to contribute as I should have if I wasn't injured."
#OldGoldClub