15th April 2020
With almost 500 appearances in gold and black to his name, boyhood Wolves supporter Geoff Palmer lived the dream of thousands of fans during his 16-year playing career at Molineux, winning two League Cup titles with the side in 1974 and 1980.
THE MOVE
When I was at secondary school we entered a six-a-side tournament which took place here at Molineux in the gym which doesn't exist anymore. The first time we played, one of the teachers came up to me with another guy and it was Joe Gardiner, who was the chief scout at the time and asked if I would like to come down and train with them on a Wednesday night. I was about 13 at the time and it progressed from there when I would then start training Tuesdays and Thursdays as I got older. I spent an extra year at school because when I was 16 I was told I needed to grow a bit more, but fortunately in that time I started to grow, which coincided with us having a good run in the FA Youth Cup and we reached the semi-final. At the end of the season, we went on a tour to Zambia and Mr McGarry – the manager at the time – said when we get back I'd be signing apprentice forms.
WOLVES DEBUT
My league debut was against Birmingham City at St Andrews in October 1973. I was in and out the team for the first few weeks, but from the middle of November I think I then played every game for the rest of the season. However, I did play before that Birmingham game in the FA Cup third/fourth place play-off against Arsenal at Highbury. That was at the start of the 1973/74 season and we won 3-1.
FIRST GOAL
It was against Tottenham at White Hart Lane in the November of 1973. We won 3-1 but we went 1-0 down because I gave a penalty away for a handball. Fortunately, we got back into the game and I made up for the penalty by scoring the first goal. It was probably the best goal I scored. Mike Bailey took a throw in and it found its way to be just outside the area, and I hit it on the half-volley towards the far corner and It hit the far post and went in off the near post. After that, Barry Powell put us 2-1 up at half-time and then Kenny Hibbitt scored in the second to give us the win.
BEST GAME
There are two games that really stick out in my mind, and those are obviously the two League Cup finals. We played against Man City in 1974 and I was only 19 at the time, and although we weren't favourites to win the game, but during that season we'd played them twice and drew with the twice so we were quietly confident that we would get a result against them. It was the same in 1980 as well because we weren't favourites then either, but we played to a system which won us the game. They were the two that really stick out, especially as they were played at Wembley and you get involved in the occasion and everything that goes on before the kick-off. Walking out into the stadium before the match in '74, I was just a 19-year-old and didn't know what to expect, but when you're in the tunnel and look across at their players, there was Mike Summerbee, Rodney Marsh, Denis Law, Colin Bell, Franny Lee; so I was a bit awestruck.
WORST GAME
It would be when we played Arsenal in the FA Cup semi-final at Villa Park in '79. That wasn't my best game and one of those days when nothing goes right for you. The result was wrong, the performance wasn't good enough and we felt we'd let a lot of people down. That was probably the most down moments of my career.
BEST PLAYER
There were so many good players back in the teams of the 70s. When I first came into the first-team at 19 we had the likes of Phil Parkes, Derek Parkin, John McAlle, Mike Bailey, Frank Munro – they were all senior players, some of the best who have ever played for this club, and they all helped you out and they all got you through the games, especially Mike who was a tremendous captain, as it was later in life when I played with Emlyn Hughes, another very good captain. But for skill wise, it would have to be Frank Munro. He was Mr Cool – he would never sweat in a game; he reminds me of van Dijk who plays for Liverpool now, he never let himself get one-on-one, he was so dominant and comfortable on the ball.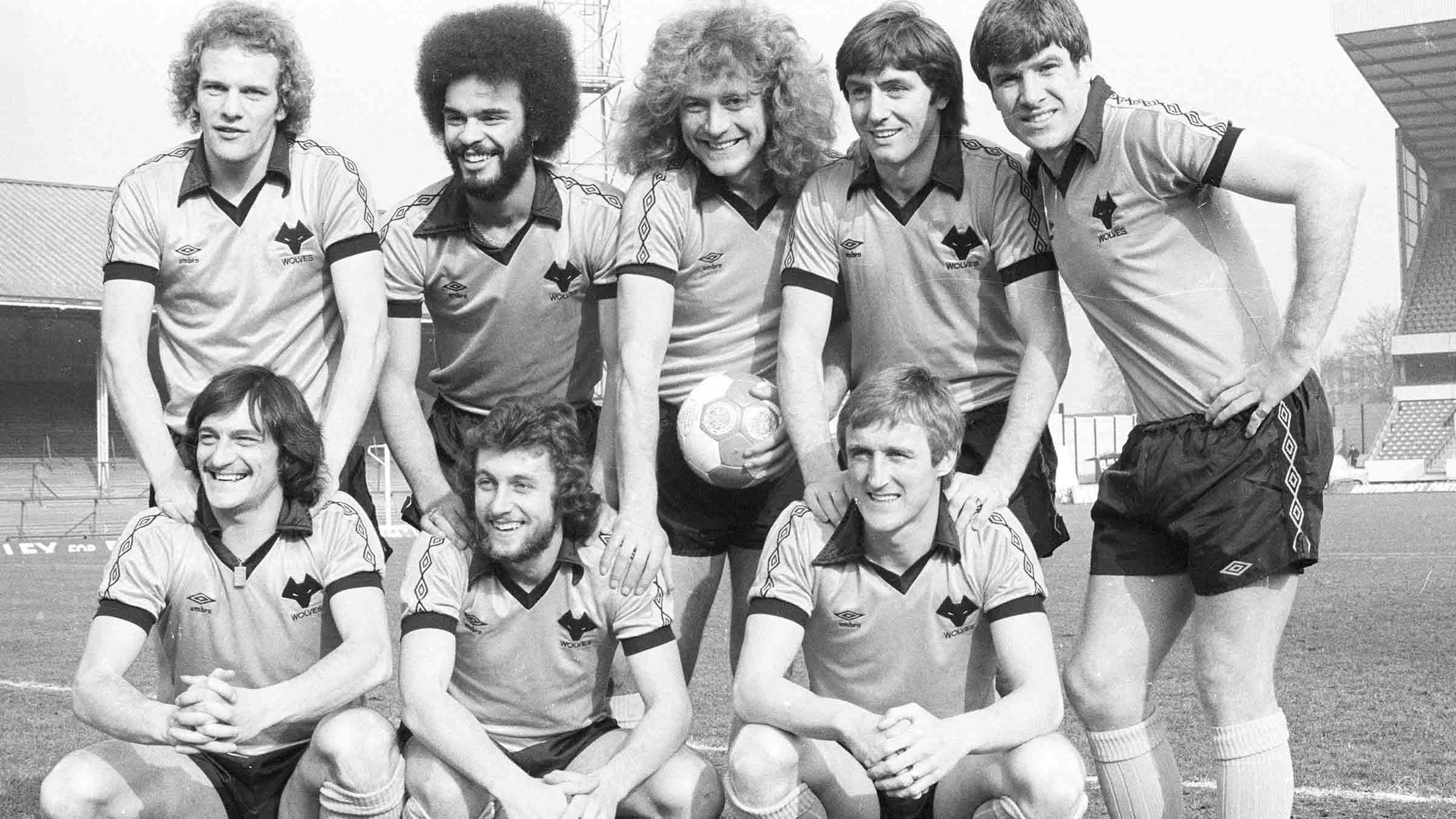 BEST TRAINER
Derek Parkin and John McAlle. They were the professionals when it came to training. Peter Withe could run a bit in training as could 'The Doog', who was a very fit bloke, but John and 'Squeak' were the two best in training while I was at Wolves.
WORST TRAINER
There were a few who just didn't like it whatsoever, but especially 'Waggy' [Dave Wagstaffe]. Waggy never used to like training, although he would give it a go, but running around the pitch and up and down the South Bank just wasn't his forte. There are a lot of players like him who the fans might have thought would've been good trainers, but his talent just came so naturally to him and he had a left foot that we all could only dream of but running just wasn't for him.
BEST MANAGER
A lot of people gave Mr McGarry stick, but he gave me my chance, he knew the game inside out and although he wasn't the best liked with the players, he got results. For a man's manager I would say John Barnwell and Richie Barker because they were all about the players and fed off each other. There were times when you didn't always play your best, but they would coach you through it because they knew about the game, their training was always very good and you could talk to 'Barney'. They were two completely different managers – like I say Barney and Mr McGarry; it was always that sort of way and that sort of relationship.
ROOM MATE
When I first started you just get put with guys your own age, but as my time at Wolves went on, my best mate was Paul Bradshaw, so I always used to room with 'Braddy'. We got on well off the pitch and we got on well on the pitch, and we were just comfortable in the room together, so it was a good match and felt like it was made for us.
THEN VERSUS NOW
In our days, we played a more direct football. We wouldn't be having any of this passing to the wings, Mr McGarry would be pulling his hair out – he didn't have a lot of hair anyway, but he'd still be pulling it out! We were a bit more direct with players like Doog, Andy Gray and John Richard up front as strikers, while today you have to have a bit more patience in your game, while the speed of the game has changed as it's a lot more quicker these days, but I reckon we'd hold them – even at our age now!

Wolves Scrapbooks