23rd March 2020
A favourite among the supporters at Molineux, Alex Rae arrived at Wolves after helping Sunderland back to the Premier League and went on to repeat that feat with the side in gold and black as he stepped out for Wolves 119 times during a successful three-year stint in the West Midlands.
THE MOVE
Peter Reid, the Sunderland manager at the time, told me the club had accepted an offer in early September 2001 and that Wolves were interested. I wasn't keen to leave Sunderland but having spoken to the people down at Wolves about what their aspirations were and where they wanted to go as a club, I knew that it would be the right idea, so I took that leap of faith.
WOLVES DEBUT
I started the 2001/02 season playing a couple of games for Sunderland before my first game for Wolves was away at Walsall on a Friday night, and I think it was live on Sky, with us winning 3-0. I was on the bench for the first half a dozen games and I was thinking 'why have I left a Premier League club to come to the Championship and I can't even get a game'! I was thinking it was the wrong move, but I could understand why that was because we went about 11 or 12 games without losing a game and it was a very good start to the season.
FIRST GOAL
A few games after my debut we played Rotherham and won 3-0 again. We were already 2-0 up when I came off the bench after Colin Cameron and Mark Kennedy had scored. If memory serves me right, I scored not too far from the end of the match by going on a run through the defense before putting it to the side of the keeper. We went top of the table after that game, but I managed to secure my place in the team when I scored in back-to-back games against Burnley and Millwall. The Millwall goal was a 92nd minute winner and I always used to get excited when I scored and that goal almost got me into trouble because I ran towards the stands, without realising I was heading straight to the away supporters!
BEST GAME
My greatest game I was involved in at Wolves was probably the 4-3 against Leicester in 2003. I've been involved in about 700 games in a professional level throughout my career and at no point have I been three goals down and come back to win the game. It was a remarkable game and although there have been bigger matches, such as beating Man United, it was the manner in which we fought back to get the three points which made it some experience.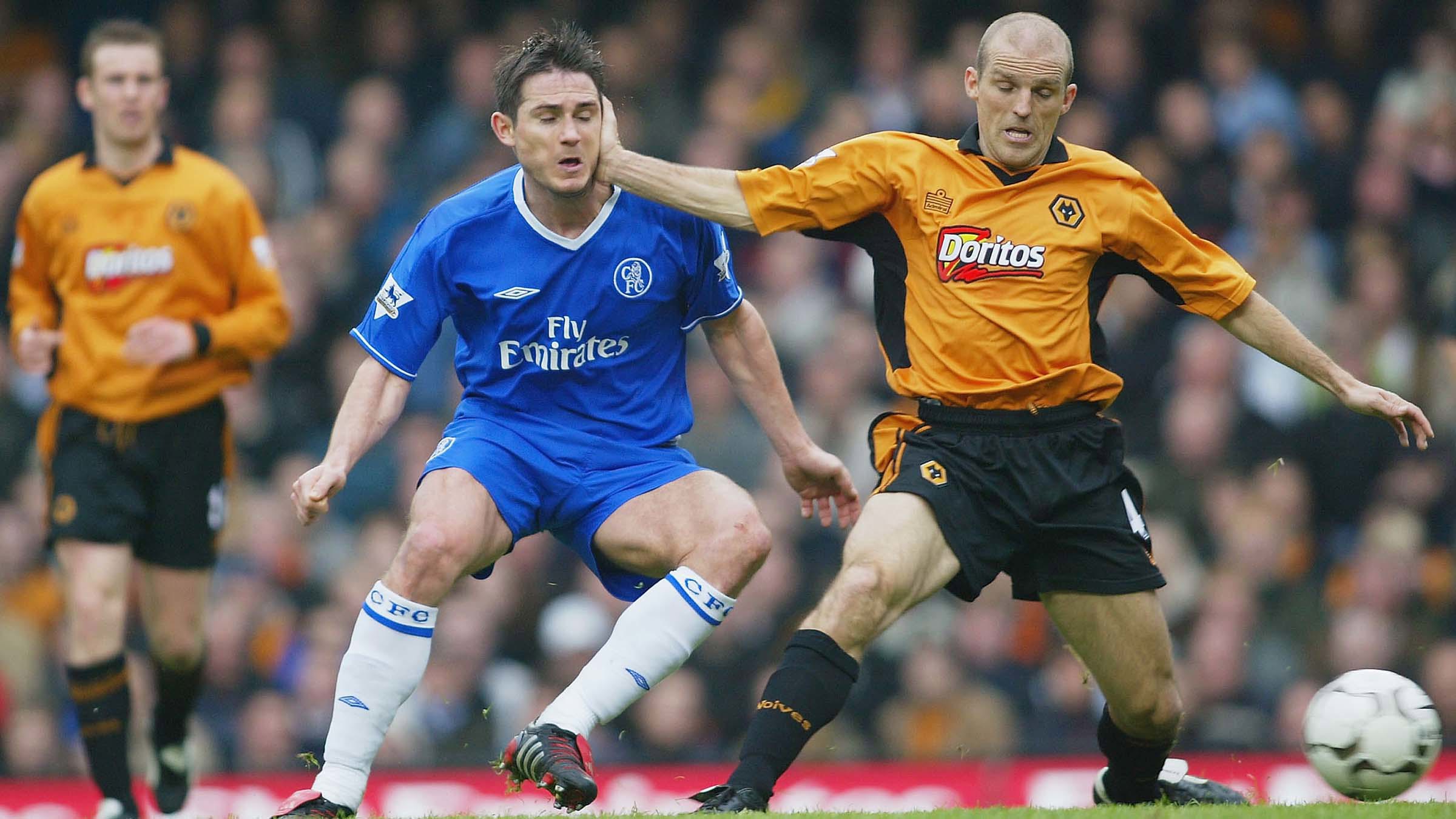 WORST GAME
One of the worst games for me personally was the day we won promotion via the play-off final. To not even have the chance to go on the pitch was an absolute body blow and one of the worst moments of my career. For the club, winning promotion was everything, and for most supporters it was probably one of the best days of their lives and it was a fabulous day, but for me personally, having given two years to the club, to not even get a sniff – not even a minute – I struggled with that, and I thought I was on my way out the door. I remember Dave Jones put Adam (Proudlock) on with a few minutes to go and we still had one sub remaining, so I thought I would get a few minutes at least. I remember just feeling really disappointed not to have been brought on and didn't feel like part of the day. But in the wider picture, it was a brilliant achievement for the club.
BEST PLAYER
It would probably have been Joleon Lescott; he was a special talent who had the lot. He had the physical presence, a really nice left foot, he was powerful, strong, would attack the ball, and he did well to kick on to the level which he did. He was a terrific footballer.
BEST TRAINER
In his own mind, that would have to be Incey (Paul Ince). If you'd have got him from 20 per cent to 30 per cent, you would've done well – you couldn't get him moving! In all seriousness, Incey was a great leader and would always give his all and always wanted to win, regardless of what you were competing in.
WORST TRAINER
To be fair to the squad, most of the lads I played alongside would always put a shift in, and I don't think I can criticise anyone for being lazy or not trying their best in training.
ROOM MATE
I had a couple, but Mo Camara was an absolute legend. I loved 'Mo-Mo', he was a great lad, a brilliant guy to be around and he made the best cup of tea ever. Mo-Mo would look after me all day long, he was a brilliant roommate.
THEN VERSUS NOW
We'd probably struggle if you put us up against the current Wolves team. Looking at the quality that Wolves have at the moment, especially at the top end of the pitch, it's something else. I think we would've got about, get in their faces and make it difficult for them, but if you look at the front boys; Jota and Jimenez, we would probably struggle against them.

Wolves Scrapbooks