19th March 2020
First arriving at Molineux in December 1995 from Queens Park Rangers, Simon Osborn spent six years with Wolves and scored 14 times in 185 appearances during a time when the team came agonizingly close to achieving promotion to the Premier League.
THE MOVE
I found out about the move from QPR two weeks before Christmas, and it all happened quite quickly. As soon as I knew it, I was up in Wolverhampton, training with the guys and staying in a hotel as I got used to the area and the team.
WOLVES DEBUT
It was at Molineux against Millwall on Boxing Day, but the game was a bit of a blur really, because everything all came about so quickly. I remember Christmas night, staying in the hotel and preparing for the game the next day. Funnily enough, a lot of my wife's family are Millwall supporters, so they all came up to watch that one. It was great to make my debut and I always loved Boxing Day games at Molineux – especially getting two goals against Oxford the following Christmas in 1996.
FIRST GOAL
It was Watford at home in a 3-0 win, and I ended up getting two that day. Neil Emblen played the ball through to me from the back, down the inside right channel, and I was about 25 to 30-yards out, took a touch and managed to get a clean strike on it. It ended up flying into the left-hand side of the goal, half-way up the net. I got another goal that game, but I remember the first one more as that was a great moment – the furor that went around it, the stadium erupted, and it was brilliant.
BEST GAME
I don't know if I ever had any great Wolves games! I was one of those players who would consistently be given a seven out of ten as I always tried to be a 'steady eddy' and keep everyone ticking over. Some people say you're Marmite, which is no problem for me as fans all have opinions, but I tried to be as consistent as I could. I really enjoyed nicking a couple of goals in that Boxing Day game against Oxford, beating West Brom 3-0 at the Hawthorns was brilliant – wins against Albion and Birmingham were always great and stick out in your mind – but there are far too many great Wolves games I was involved in for me to choose from.
WORST GAME
There were one or two! I probably can't pinpoint the exact worst game, but there were a couple we had where everything would just go wrong. The problem I had was if there was something just not going right, I wouldn't try and hide, I would try harder and end up making more mistakes! I remember giving away a penalty at West Brom in one of my first games for the club, but fortunately Mike Stowell saved it and we got a 0-0 draw. When I gave it away I was praying they would miss because that would've been the moment all Wolves fans would forever remember me for.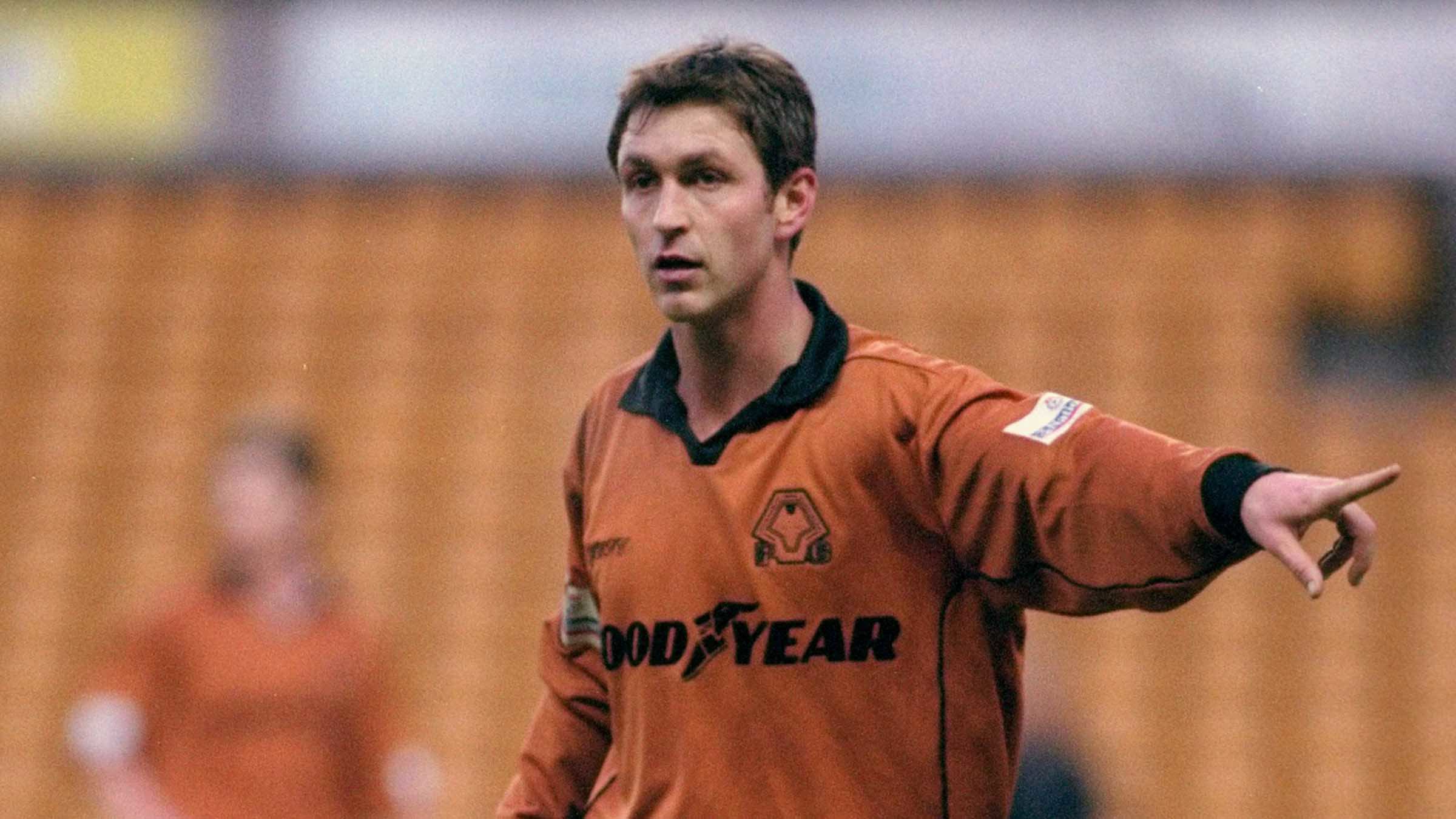 BEST PLAYER
There were two players I played with who I could choose from. Bully was obviously a phenomenon – I've never seen anyone like him, the ball would just drop to his feet and he would score. If you were ever in trouble, he would conjure a goal out of nothing because he was such a natural goalscorer. The other was a young lad coming through at the time – Robbie Keane, who was such a skillful player and also knew how to find the back of the net. They were the two best that I played with.
BEST TRAINER
We did a lot of good fitness work so you had a lot of decent runners in the team, the likes of Kevin Muscat, Steve Froggatt, but Carl Robinson was a very good trainer and would work really hard off the pitch, especially on his finishing. Robbie Keane was also one who was always working, and you would never want to get up against him in a one-v-one situation because he could make you look silly.
WORST TRAINER
There were quite a few! One of the worst ones was Scott Taylor, he was shocking and was always a bad trainer while Steve Claridge would put a bit of effort in but wasn't the most natural training-wise. But there were a couple of others who would only do enough, just to get by.
ROOM MATE
I mainly roomed with Neil Emblen while we were at Wolves together. We still speak to each other every now and then, but he's mainly over in Colorado now with a couple of ex-Wolves boys in Darren Bazeley and Jack Price.
BEST MANAGER
I got on really well with Mark McGhee because he understood how I wanted to play, so I'll probably say Mark. I was fortunate that he signed me for Wolves, and we got on well together. I also got on with Colin Lee and was with the two of them at Reading before joining Wolves, so they knew what I was about and tried to bring the best out of me. People say they hate certain managers they played under, but I've never had that problem. I understand that managers have different opinions and that's football – it would be a really boring game if everyone thought the same way. Dave Jones had different opinions on me, and I'd been at Wolves a long time, so decided he wanted to go a different route and his route proved right, getting the team into the promised land a few years later.
THEN VERSUS NOW
The squads are completely different. Wolves are now a Premier League team with seasoned internationals across the park, so it's a far different squad from what we had. You've got the likes of Joao Moutinho who has 125 caps for Portugal, Patricio, Neves, Jimenez; players of that ilk. It's not only a completely different squad, but a completely different game, and what Wolves have done in the past couple of years has been fantastic. The whole change at the club, the players they're able to attract, Molineux itself – I've caught a couple of games in the last few years and the atmosphere created is brilliant. It's impossible to compare the two as it's a completely different era of Wolves now.

Wolves Scrapbooks