19th December 2019
"For Wolves, I think they've got a team good enough to go to the final of the Europa League and possibly win it."
Thursday 25th July. Wolves are back at Molineux following a 2018/19 season which surpassed the expectations of many followers of the men in gold and black.
Seventh in the Premier League, an FA Cup semi-final for the first time in 20 years and the club's first foray into major European football since the early 1980s.
But those achievements led to an early start of the new campaign.
Instead of the usual single pre-season friendly being played at Molineux ahead of the league curtain raiser, 16 days before the Premier League was due to begin, Nuno Espirito Santo's side faced a Europa League qualifier against last season's fourth place finishers in the Northern Irish Premiership, Belfast outfit Crusaders.
"For teams playing European qualifiers for the first time, balancing that and Premier League is always difficult," Andy Townsend, former Republic of Ireland midfielder whose Southampton side qualified for Europe in 1985, only to be banned from competing in the aftermath of the Heysel Stadium disaster, told wolves.co.uk.
"Take Sean Dyche's Burnley last season. It was always going to be a bit of an issue for them, but I didn't ever think that European football would offer a massive problem for Wolves – other than purely the extra matches."
And there's been plenty of those.
A tight 2-0 win against Crusaders followed for the team who had only been back in Wolverhampton a matter of hours after jetting home from a pre-season tour of China which culminated in Conor Coady and Ruben Neves lifting the Premier League Asia Trophy at the first attempt.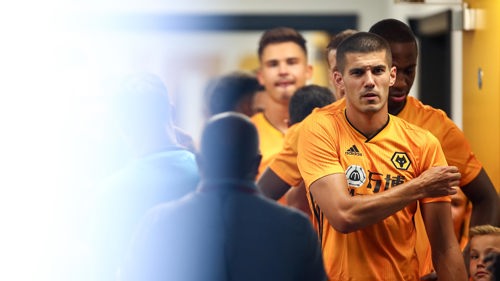 Jump forwards to today. Wolves' 2-1 defeat to Tottenham Hotspur on Sunday was just their fifth in all competitions. Not bad for a team who were playing their 31st match since that evening in late July.
On Monday, Wolves were paired with La Liga's basement club RCD Espanyol in the Europa League round of 32. Molineux will host the first leg on February 20th before heading to Barcelona on the subsequent Thursday night.
By the time the second leg comes along, Wolves would be on match number 44 – possibly numbers 45 or 46 depending on the result against Manchester United in the FA Cup third round – the equivalent of playing an entire Championship season before March even arrives.
Alan Pardew, who reached the quarter finals of UEFA's secondary European competition with Newcastle United in 2012/13, admitted to wolves.co.uk: "One of the hardest aspects you've got to deal with is the recovery.
"You've only got a two-day turnaround between playing Europa League and Premier League and one of those is a day of travel, before playing on the Sunday. If you're playing on the Monday, that's a real gift.
"I never had a Monday game following Thursday night, we would travel back on the Friday, or you'd be recovering from the travel, with one day to get your team up and ready for a key game on the Sunday – which could be Burnley away, for example.
"That would be a different tactical game altogether than what you'd get against a European team three days earlier."
What is almost as impressive as their results is the way Wolves have approached this season. Despite being required to play Thursday/Sunday or Wednesday/Saturday for much of the opening half of the campaign (this week was in fact the first period – excluding international breaks – where Wolves have not had a midweek fixture since July) Nuno has maintained his small squad environment.
"Wolves have obviously got a squad of players, but Nuno doesn't show us a lot of that squad," Townsend said. "The team pretty much picks itself when everyone's fit, and he likes to keep on playing it.
"But, do you know what? I'm a fan of that. I come from an era when I was used to playing every match and I expected to play every week. It's no surprise to me that Wolves' players have an understanding of the way they play, what's required, getting consistent results, a consistent level of performance.
"I do believe you can play the same players on a regular basis, but during the week, you have to be disciplined with how you monitor them and how you prepare them. As long as you're not killing them Monday to Friday, there's no reason to why they would run out of gas come February and March time."
But beginning on Saturday with a visit to Norwich City, Wolves face five matches in 15 days in a hectic Christmas period.
When February arrives, it will be even busier, thanks to the return of the Europa League and the addition of a possible FA Cup run on top of the league schedule.
"For the first half of the season, it doesn't really impact on you," Pardew insisted. "But the second half does. The problem is when fixtures begin to pile up. In January/February, you could have Premier League, Carabao Cup and FA Cup as well as Europa League, playing two or even three games a week with all the travelling in-between – that's when it really hurts.
"Once you start getting injuries and suspensions, it begins to pack up on your league programme. Not many of us, and I'm talking managers in the Europa League, have enjoyed that end of the season situation.
"The year I had in it at Newcastle, we really struggled to get league results at the end of the year, but thankfully we managed to be safe in the end. We got all the way to the quarter-finals and it was a great time – I wouldn't change that for the world – but it was tough."
The road to Gdansk has already seen Wolves overcome tests that some may have expected the team to have struggled with.
An early hiccup in Belfast was calmly navigated before Pyunik and Torino came and left with nothing. The intimidating atmosphere of Istanbul was silenced by Boly while six points against Bratislava put Wolves in position to earn their place in the knockout stages.
Only Braga have been able to stop the gold and black European juggernaut.
And as Wolves await the visit of Espanyol later this season, the former Palace boss believes 2020 could be another stellar year for the boys from the Black Country.
"I always think that when you're going well and you've got a good side – as Wolves have – you've got to look at the cups. You've got to say: 'let's try and win a trophy'. But that's without putting your league position in jeopardy.
"For Wolves, I think they've got a team good enough to go to the final of the Europa League and possibly win it."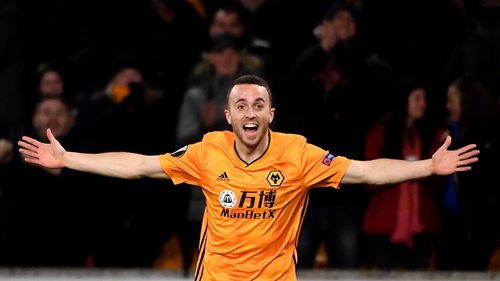 Long Reads