8th May 2019
Former flying Wolves and Republic of Ireland winger Stephen Hunt will be the final guest to be inducted into the Old Gold Club this season as he appears on the last episode of the podcast's first series.
Hunt, who joined a Premier League Wolves side from Hull City in 2010, will be the 30th inductee to be interviewed about his time at the club by regular podcast hosts Mikey Burrows and Chris Iwelumo.
The Irish winger will delve into his three-year stint in gold and black when he features on tonight's edition of the Old Gold Club - the last episode in the first series of the club's official podcast.
The episode will be broadcast during a half hour Facebook and YouTube video this evening at 6pm, before an extended podcast is released on Apple Podcasts, Spotify and all other podcast apps.
Hunt, who also earnt 39 caps for the Republic – many of those while at Molineux, will be remembered at Wolves for scoring the all-important goal against Blackburn Rovers on the last day of the 2010/11 season to guarantee Premier League survival.
Although injuries hampered his three seasons in gold and black, Hunt still managed to make 66 appearances for the club, scoring eight goals, but his presence in the side could not prevent relegation during his second season.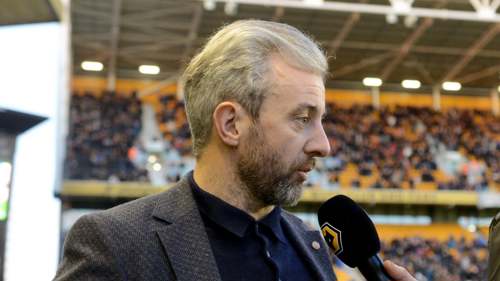 The 37-year-old continued to play for Wolves following relegation to the Championship, but after irregular appearances in the first-team he joined up with his former Wolves boss Mick McCarthy at Ipswich Town.
Hunt's episode of the Old Gold Club will be broadcast on Facebook, YouTube and Twitter from 6pm this evening, while the full podcast will be available on all the regular channels afterwards.
The first 29 episodes of the podcast, where guests included Carl Ikeme, Kenny Hibbitt, John Richards, Mick McCarthy, Sylvan Ebanks-Blake and Geoff Palmer are also available to listen back on iTunes by clicking here or Spotify here.
Tickets are also on sale for the first ever Old Gold Club Live, which is taking place on Friday 7th June 2019 at the Wolverhampton Grand Thetare.
Mikey and Chris will be joined by 'King John' Richards and two other guests as the podcast hits the road, with tickets from just £10 available now by clicking here.
#OldGoldClub