25th February 2021
In the latest Inside Pack, wolves.co.uk delves into goings on behind the scenes at the club, as plans for dealing with the ongoing pandemic, and life beyond, take centre stage.
Below, hopes for supporters returning to Molineux are discussed, as is the ongoing positive effect the Feed Our Pack initiative is having on the local community. There's also an opportunity to learn more about the new face of Wolves TV, as well as those ensuring the Wolves Academy continues to excel, despite these challenging times.
HOPE FOR FANS THIS SEASON REMAINS
Following Government announcements, Wolves could potentially welcome back supporters to Molineux in a limited number for the Premier League final day against Manchester United on 23rd
Plans in place for the unsuccessful return of fans in December will now be updated, including a balloting system to assign the tickets.
James Davies, Wolves head of ticketing, welcomed the announcement, saying: "The news that supporters can return of Molineux from 17th May onwards is extremely welcome. The prospect of playing our final game of the season against Manchester United on 23rd May in front of thousands of supporters is exciting for players, staff and fans alike.
"As further details emerge around the requirements to ensure the safety of supporters, the club will update previously made plans and make announcements on how tickets will be made available, and what supporters can expect the matchday experience to feel like."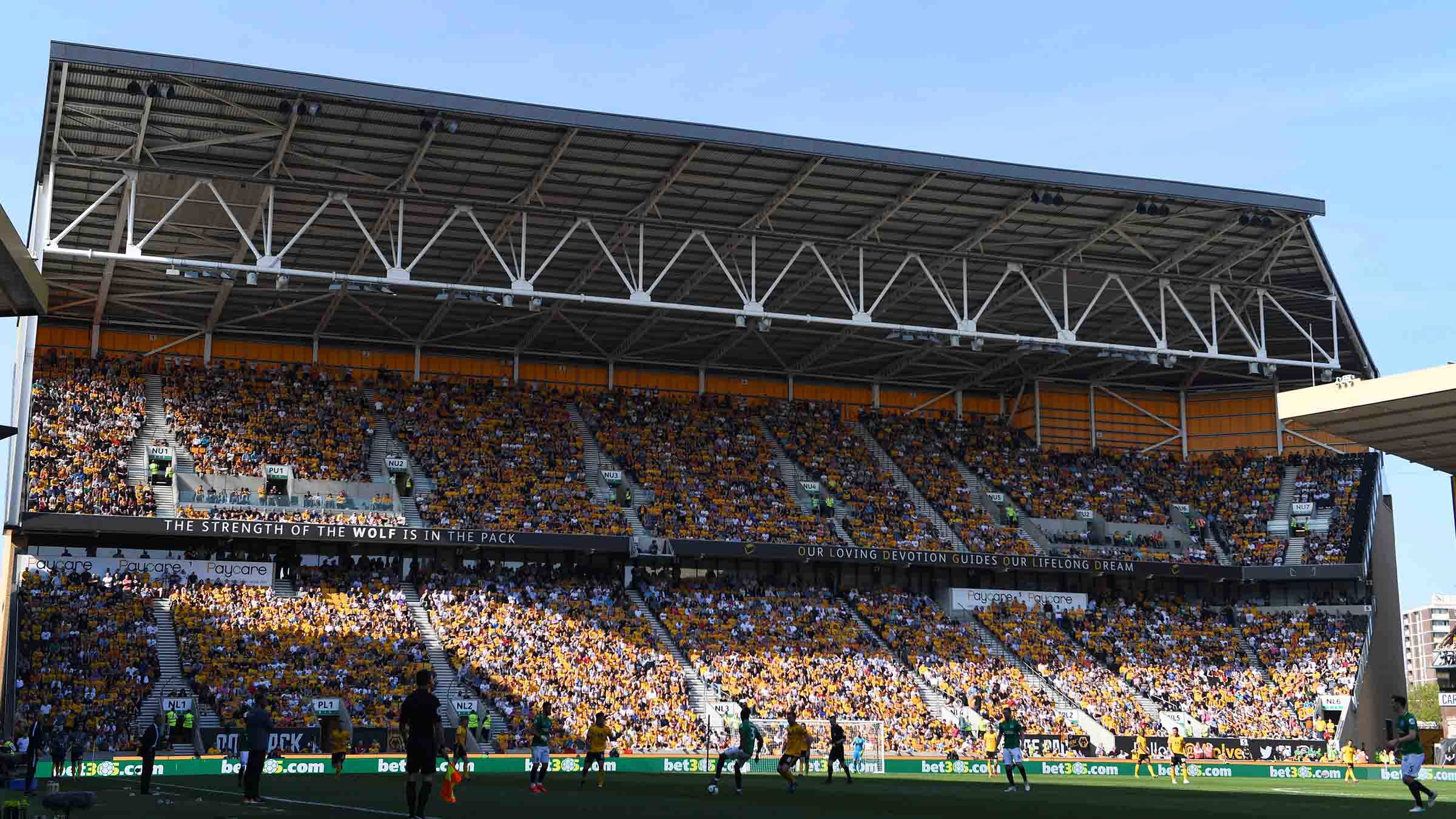 INTRODUCING GEMMA, THE NEW FACE OF WOLVES' OUTPUT
Gemma Frith joined Wolves as presenter/producer at the end of 2020 from Premier League Productions, where she enjoyed three years in a technical role.
While at Stockley Park, she spent time presenting in a studio environment and providing Premier League voiceovers for programmes on Sky Sports and BT Sport.
Weekly Wolves Radio shows with Mikey Burrows are included in Frith's new role, as well as interviewing first-team players for Wolves TV.
Three months into working at Wolves, Frith has quicky become the face of Wolves' social media channels, most notably hosting matchday shows on Instagram, and is enjoying the ride.
"Being able to work full time as a presenter/producer is something I've been striving towards my whole career, so it is amazing to achieve that here at Wolves," she said. "I've had such a warm welcome since I joined, and everyone has helped me settle in straight away, despite coming onboard during the pandemic. I'm so lucky to be able to still attend matches at Molineux during the current climate, and looking ahead to the rest of the season, I am now starting to attend more away games as restrictions begin to ease.
"On matchdays, you might have seen me on social media, populating the Instagram stories with team news and pre-match quizzes, and occasionally on Twitter. I also have the privilege of interviewing the players post-match for Wolves TV which has been really exciting and a brand-new experience for me."
Away from a matchday, Frith is helping present a series of fresh and exciting features, both for Wolves TV and Wolves Radio, which will be rolled out in the coming weeks and months, as the club further expands its multimedia output.
"I have been working with our video team to produce features and interviews with our Esports players and Wolves Women, as well as our first-team. At the moment, these interviews have almost all been conducted via Zoom, which is an adjustment everyone can relate to over the past year, but I'm looking forward to a time in the future when it is safe for us to record them in person once again. I also host a weekly conversation with club commentator Mikey Burrows, exclusively for Wolves Radio, where we answer questions submitted on social media, digest the week's action and give listeners an insight into life behind the scenes at the club.
"I've really enjoyed my first three months at the club. Fans, staff and players alike have been so welcoming, and I'm looking forward to continuing this journey with Wolves for seasons to come."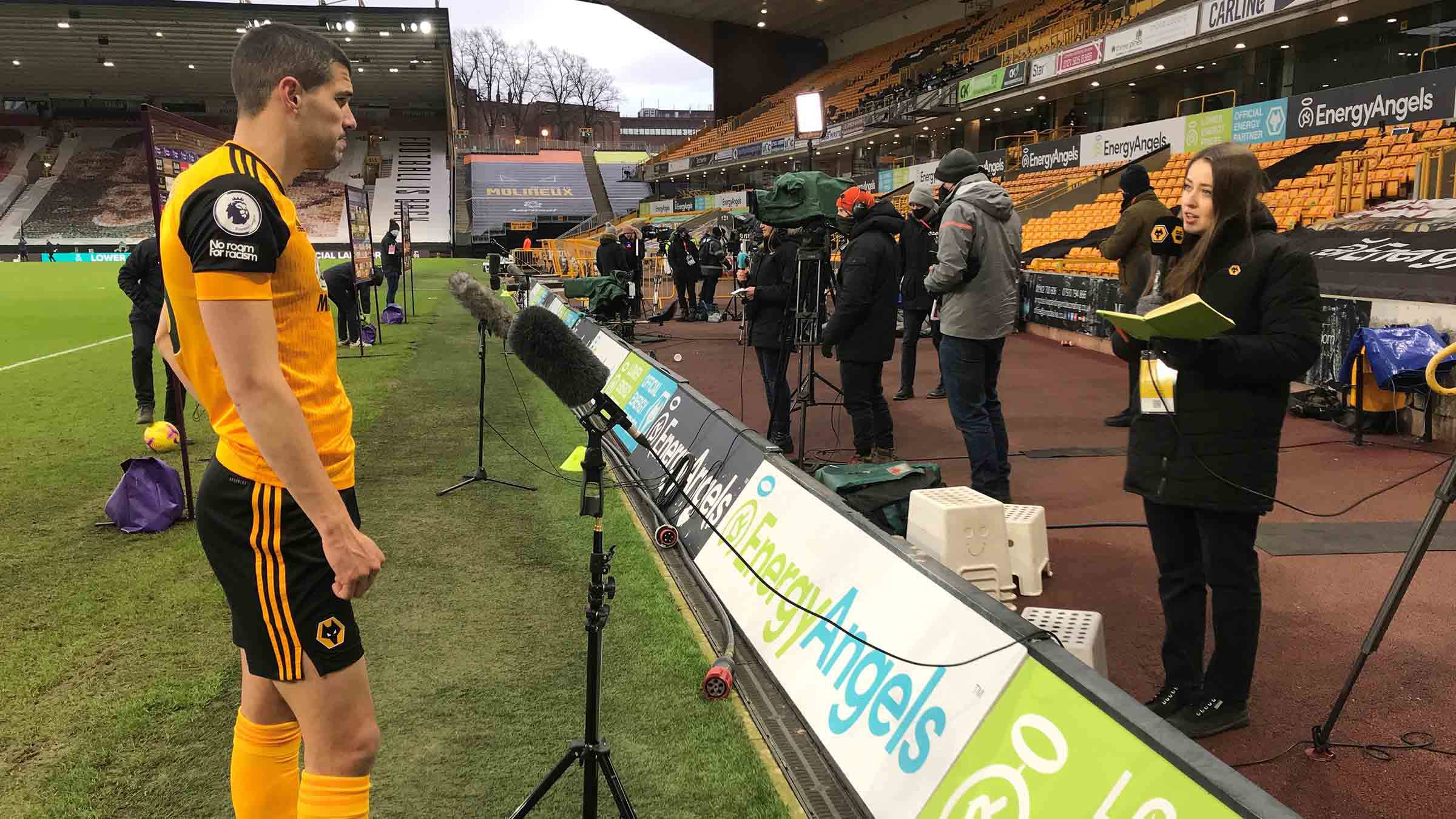 NEW RESPONSIBILITIES AT THE ACADEMY
As technical director, Scott Sellars retains overall responsibility for Wolves Academy and their 90 members of staff, but has shared out responsibilities recently.
Jon Hunter-Barrett has added head of football operations to his role as head of coaching, which he's held since July 2019.
Laura Nicholls, formerly senior manager of Wolves Foundation, took over the role of head of Academy operations in August 2020.
In January, Sellars took over the reigns as technical director at Wolves, which required sharing responsibility for the Academy's daily operations, which fell to two long-serving members of staff in Jon Hunter-Barrett and Laura Nicholls.
On the duo's role changes, which saw Hunter-Barrett become head of coaching and Nicholls take on the responsibilities of head of Academy operations, Sellars said: "So far we are seeing a very positive impact from Jonathan and Laura. Jonathan has been with us a long time, from part-time, to head of foundation phase, to head of coaching. He's progressive and very hard working. We knew about Laura's strengths from her time with the Wolves Foundation and she also has a lot of football knowledge. Developing players isn't just about coaching - it's also important to get the operational side right, so the players can come in and focus on their football, which is where Laura is so important."
Hunter-Barrett, who has been at the club since 2011 as a part-time coach, was then appointed full-time as foundation phase coach in August 2015. He has risen through the coaching system alongside completing a masters in sporting directorship at Manchester Metropolitan University.
On his role at Wolves, he said: "Things have snowballed season after season, although there have of course been ups and downs along the way. I've had to network to gain knowledge and have had to become more strategic. It's also important to be proactive, rather than waiting for someone to instruct you to do things. Our coaching can't become better if it doesn't talk to the other disciplines and vice versa. It doesn't work in isolation, but in tandem with the rest of the four corners, and it's my responsibility to make sure that happens."
Like Hunter-Barrett, Nicholls joined Wolves in the autumn of 2011 as a sports development manager, delivering projects across Wolverhampton, before taking on the role of senior manager at the Wolves Foundation and, more recently, head of Academy operations.
On her responsibilities, Nicholls said: "I'm responsible for everything off-field, so transport for the professional development phase and schoolboys, catering, player care, education and matchday operations. The aim is that everything operational is taken care of, so the coaches and players can focus on football. Working as a coach previously has given me an understanding and appreciation of what happens on that side. It's certainly been a challenging time to start the job, and I'm looking forward to more human interaction, which I've really missed, but the new structure Scott has developed has been working well."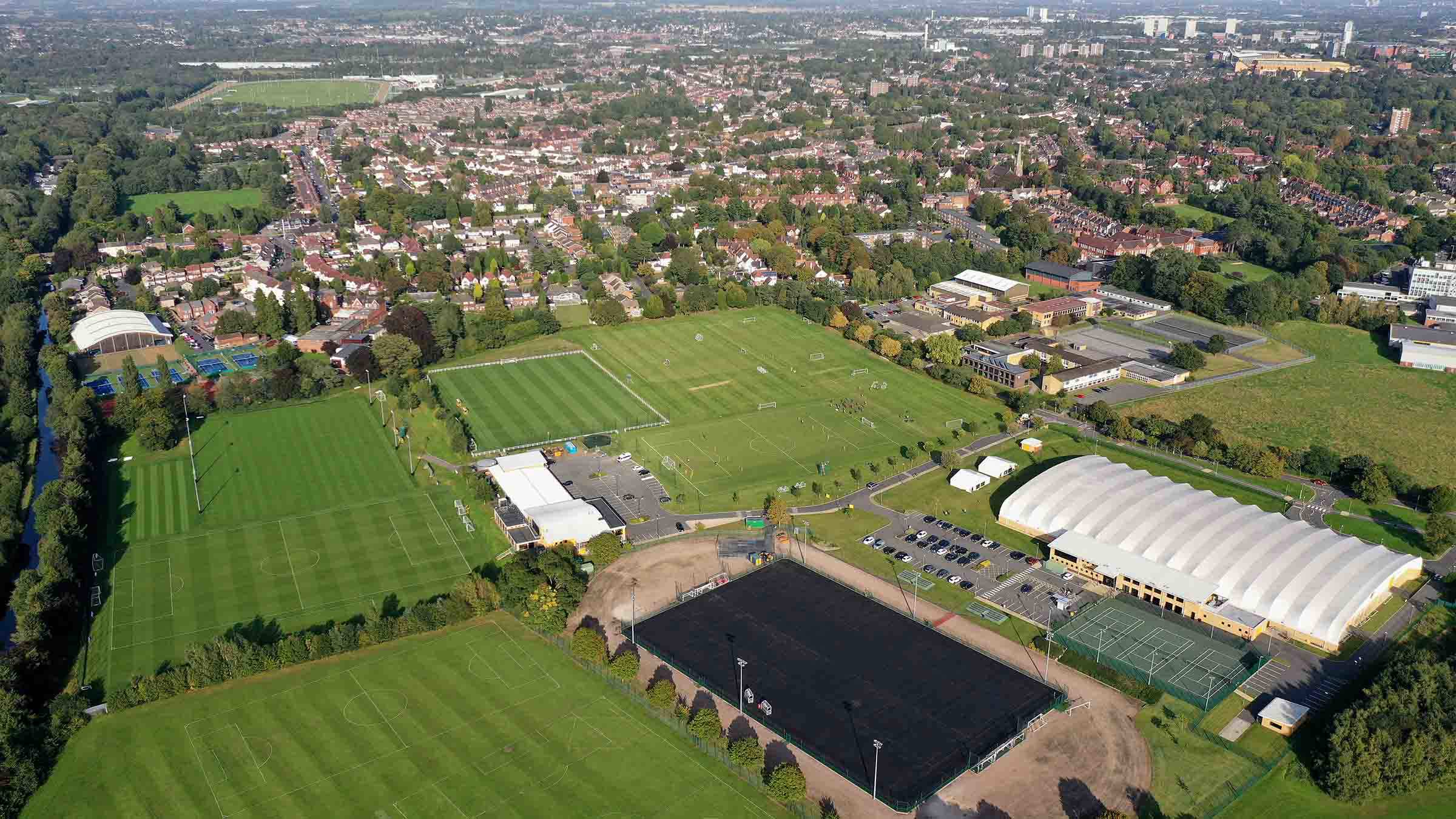 FEED OUR PACK MAKING AN IMPACT
So far for Feed Our Pack, £40,378 has been raised via virtual match tickets, direct debits and JustGiving, which has hit 42 per cent of its target already with £21,258.
250 food parcels were delivered to the vulnerable after a packaging afternoon at Molineux, which will serve 1,500 meals, supporting Holiday Hunger and school provisions.
Next month's fixture with Liverpool will be Feed Our Pack's virtual matchday, and with 680 tickets sold to date, the Foundation hope to fill the stands virtually and get fans involved in various fundraising opportunities to continue to raise vital funds.
Various fan initiatives have also helped the cause, including Wolf Pack Howler's performance on Facebook, Daz James' cycling fundraiser and Manjinder Kang's Ruben Neves boots raffle – bringing in a combined total of more than £2,000.
Playing his part, Foundation ambassador and captain Conor Coady, along with four members of the under-18 group, helped package the food parcels which were then distributed to the community – a day which was documented by Match of the Day.
Giving an update was the Foundation's senior manager for projects, Tom Warren, who said: "The announcement of the project was the culmination of six months of planning to get us in the position to launch, with many people involved. Seeing the positive reaction to the announcement was great. The biggest challenge we have is the scale of the issue and it's something we can't do on our own, so the positive reaction from supporters has been great. The partnership with Levy in getting the food has been brilliant and we're really appreciative of all the offers of support from across the club, and in particular marketing, media and operations for all of their expertise in the infancy of the project and for their continued support as we move forward.
"We've had some really nice feedback from the beneficiaries, but it's scary to think that without the parcels, these children might not have had much to eat that week. Going forward we have lots of exciting plans for the project to raise its profile and generate more money. The principle of the fundraising is simple, the more money we can raise, the more food we can give to those who need it most. In the Easter holidays we will double what we did in February, packing and delivering 3,000 meals, as well continuing to support the food banks in the city with their ever-growing demand."