9th February 2021
The Wolfpack Howlers will be up for the cup on Thursday night when they perform a live stream on Facebook to raise funds for Wolves Foundation's Feed Our Pack project, following the game against Southampton. 
Three of the popular group hope to be 'singing when they're winning' when they take to a studio at Birmingham's Millennium Point for an hour-long 'Play for Your Pack' set from 7.30pm, shortly after scheduled full time of Wolves' Emirates FA Cup fifth round tie with Southampton. 
Viewers of the live stream, which is accessible free of charge, will be encouraged to make a donation via Just Giving (click here) to support the recently launched Feed Our Pack initiative aimed at reducing the effects of food poverty across Wolverhampton. 
The Wolfpack Howlers are a group of five lifelong Wolves fans who formed the band just over a year ago with the aim of putting a musical spin on some of the most popular terrace anthems heard at Molineux over the years. 
Their first album – Nuno Had A Dream – has proved a major success, and they are now keen to support the Foundation with this live performance on Thursday evening. 
"We know how many people have been suffering as a result of the pandemic, and Wolverhampton is no different to anywhere else," said vocalist/guitarist Liam Price, whose wife Anna is the captain of Wolves Women and a Wolves Foundation ambassador. 
"The problems are within our city, and on our doorstep, and there is a collective responsibility on people who are fortunate enough to help those that aren't. 
"Feed Our Pack is a really important and worthwhile project to try and support people who need help at the moment, and Anna has already been involved with the distribution of food parcels by the Foundation before Christmas. 
"We had been thinking what we could do to try and show our support and help raise a bit of money and decided that we could head into the studio and do a live session while still keeping to all the necessary regulations. 
"We will perform all the Wolves songs which hopefully people will enjoy and then feel they can make a donation to support such a really important project. 
"And fingers crossed Wolves will have beaten Southampton in the cup so we will have something to celebrate when we go 'live' after the game."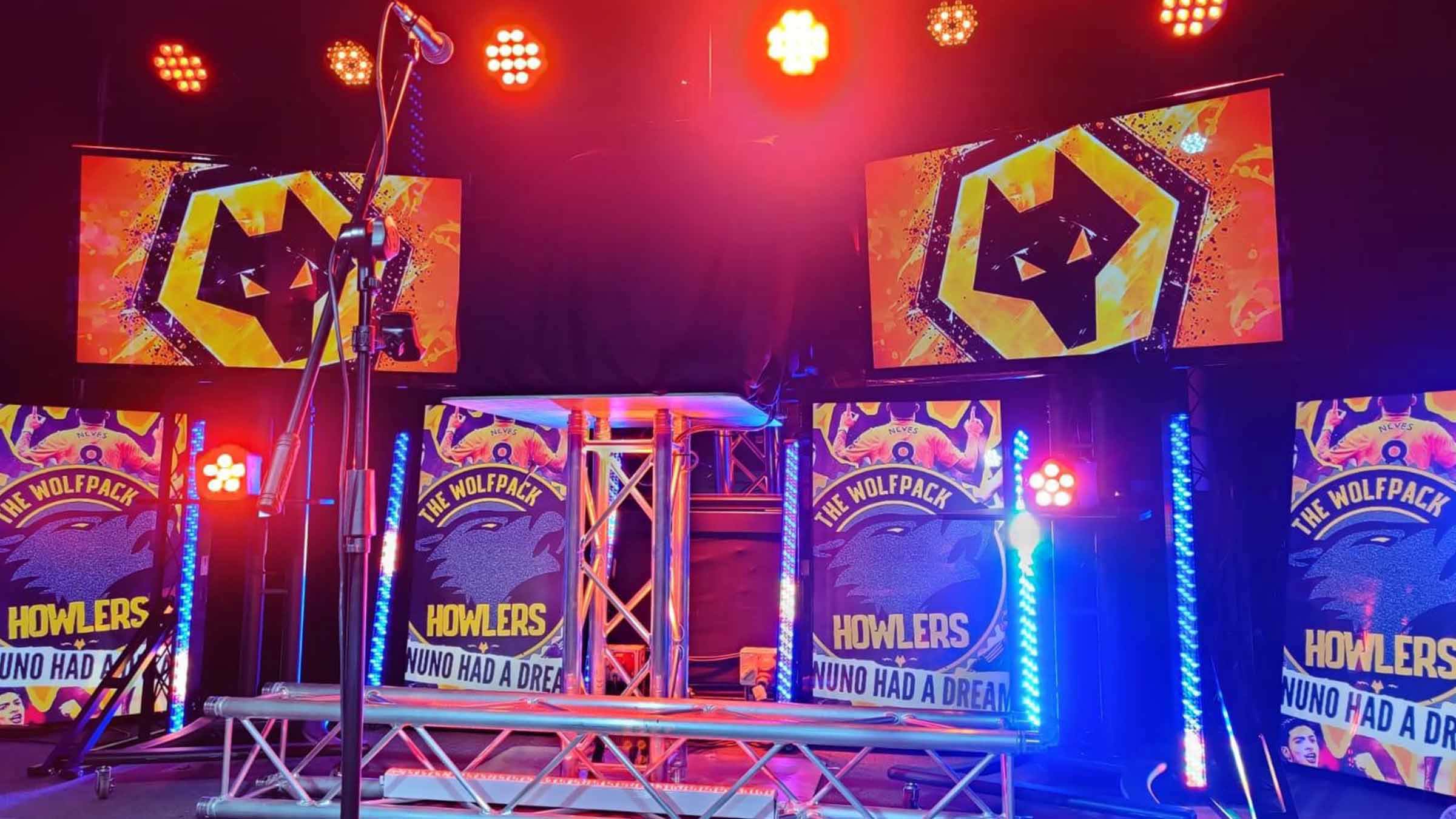 The idea for the Wolfpack Howlers originated from band member Ed, after they were asked – in their guise as the Liam Price Band – to perform at the Wolves Fan Park on a matchday. 
Instead of singing other cover versions they went for putting a professional musical slant on those well-known Wolves anthems, and from the very first clip posted on social media, their work has proved extremely popular. 
They also picked up many different bookings for events, including from Wolves, but those have had to be put on hold due to the pandemic. 
The Howlers were however able to complete the recording of the album, and also delivered 'Live on your Drive' before Christmas, when they visited over 40 houses to hand deliver the album and play a song, literally on supporters' drives.
"It has been a bit of a rollercoaster to be honest, as it was all going really well, and then we had to cancel all our gigs, and as a live band we have obviously been affected by the pandemic," added Liam. 
"We were still able to deliver 'Live on your Drive', and that was another example of the community coming together with people buying the album for loved ones, including for some more elderly fans who were having to stay at home. 
"When you think about people being lonely during lockdown, I remember we visited an elderly gentleman who was sitting in his living room on his own, but we were able to have a chat about Wolves and perform a song on his drive. 
"I think it is important for people to help others in whatever small way that they can at the moment, and hopefully our performance on Thursday will help raise a little bit more money to support Feed Our Pack and Wolves Foundation's efforts to improve people's lives in the local community." 
Click here from 7.30pm on Thursday to access the Wolfpack Howlers' Facebook page and see your favourite Wolves songs brought to life and here to make a donation to Feed Our Pack.