25th November 2020
The latest Inside Pack takes an in-depth look at events at Wolves and features a trio of team members promoting the good work taking place away from the football pitch.
Included in the latest instalment is an insight into the club's Black Friday approach, a look at how Wolves Foundation have adapted their Molineux Sleepout due to the ongoing pandemic and progress report following a whirlwind first month on the job for Wolves Esports' first ever Rocket League team.
BLACK FRIDAY AT WOLVES
Exciting offers each day until 29th November online at shop.wolves.co.uk.
Offers on junior and adult kits, essentials and winterwear until midnight on 26th November.
20% off everything and free gifts available all weekend, with a buy now pay later option available.
A thrilling range of offers are available to supporters this week as part of shop.wolves.co.uk's Black Friday Week, offering great value on Christmas shopping.
Wolves general manager for commercial operations, Vinny Clark, said: "From a retail perspective, we've entered our peak trading period and we have some great promotions in place for Black Friday Week, Cyber Monday and into December.
"We know that for many, visiting the Megastore to do their Christmas shopping is an annual tradition, so with the unfortunate closure, we have tried to make it as easy as possible to checkout online, with great shipping rates and high levels of product availability across our ranges.
"Hopefully, the Megastore will be back trading in early December. Last year, we broke all sales records across our Black Friday and Christmas promotions, and we are hoping to grow again this time around by offering great value to our loyal fans across the globe."
On the new range being unveiled, Clark added: "A sign of these times is that so far this year we have shipped over 40,000 face coverings – a product that we didn't even stock last year. We have also seen our replica sales improve, particularly the third kit - 19,000 units have now been despatched and with some of our busiest weeks ahead, the remaining units will likely be snapped up.
"Our product overhaul on non-adidas lines has also been well received, especially the Goodyear jerseys we brought in from our partners at Score Draw. Despite bringing in twice as many units as previous retro styles, they were gone in a matter of days – more evidence that if we get the product right, our fan base is more engaged than any other. This keeps us focused on working hard to always improve our product offering. Watch this space for further new releases of retro kits in the coming weeks and months."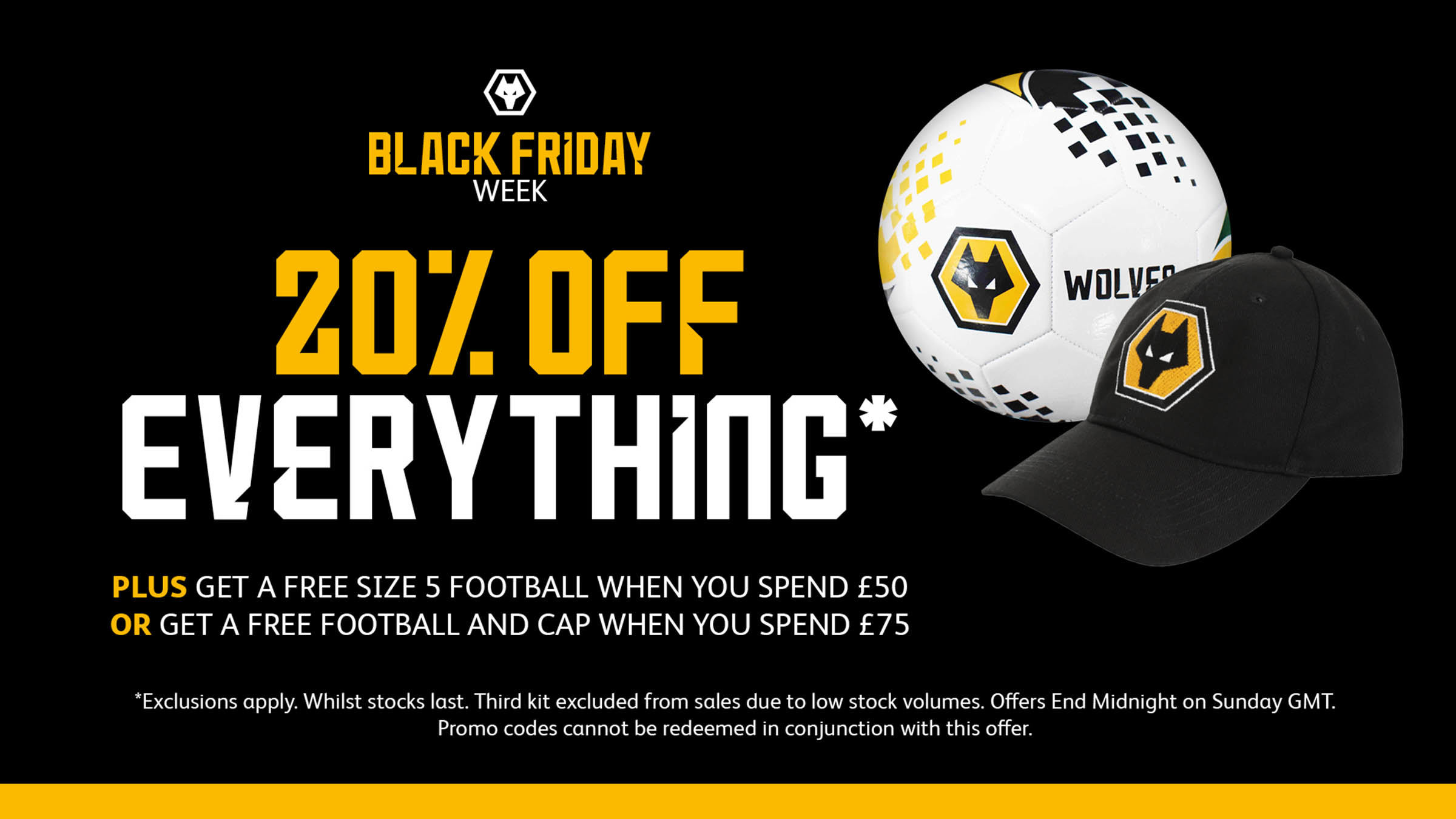 MOLINEUX SLEEPOUT – BUT VIRTUAL
The Molineux Sleepout takes place virtually on Friday 27th November.
More than 70 people have signed up and tickets remain available at tickets.wolves.co.uk.
The 2019 event at Molineux raised over £50,000 for Wolves Foundation and the Good Shepherd.
Carl Ikeme, Matt Murray, Karl Henry, Jack Rutter and Anna Price to share the event have a breakfast with Steve Bull.
As the effects of the pandemic are changing the world as we know it, Wolves Foundation are continuing to support vital services within Wolverhampton that help those who are vulnerable.
Homelessness and poverty remain a problem throughout society and are set to worsen due to the economic impact of Covid-19, adding extra significance to 2020's Virtual Sleepout.
The Foundation's communications and fundraising manager Demi Grundy said: "With so many sign ups, we're continuing to see our supporters get involved and prepare to sleep in to help those who sleep out. While the event is taking a different approach this year, the fans have shown great determination, and more than ever want to help families and individuals that are defenceless at this time.
"This year it is more important than ever before to get involved in fundraisers like this one. While we learn to deal with the repercussion of Covid-19, we also come together as one pack to raise awareness for charities who continue to help the people of Wolverhampton.
"With funds from last year, we have seen the growth of the new Good Shepherd facility and adapted our education and health projects to reach out to even more people. Together, we can make a difference, so join us on 27th November for an eye-opening evening which you will remember and share with your family and friends for the rest of your life."
To make a donation click here and help Wolves Foundation reach their £10,000 target. To purchase a ticket for the event itself, click here.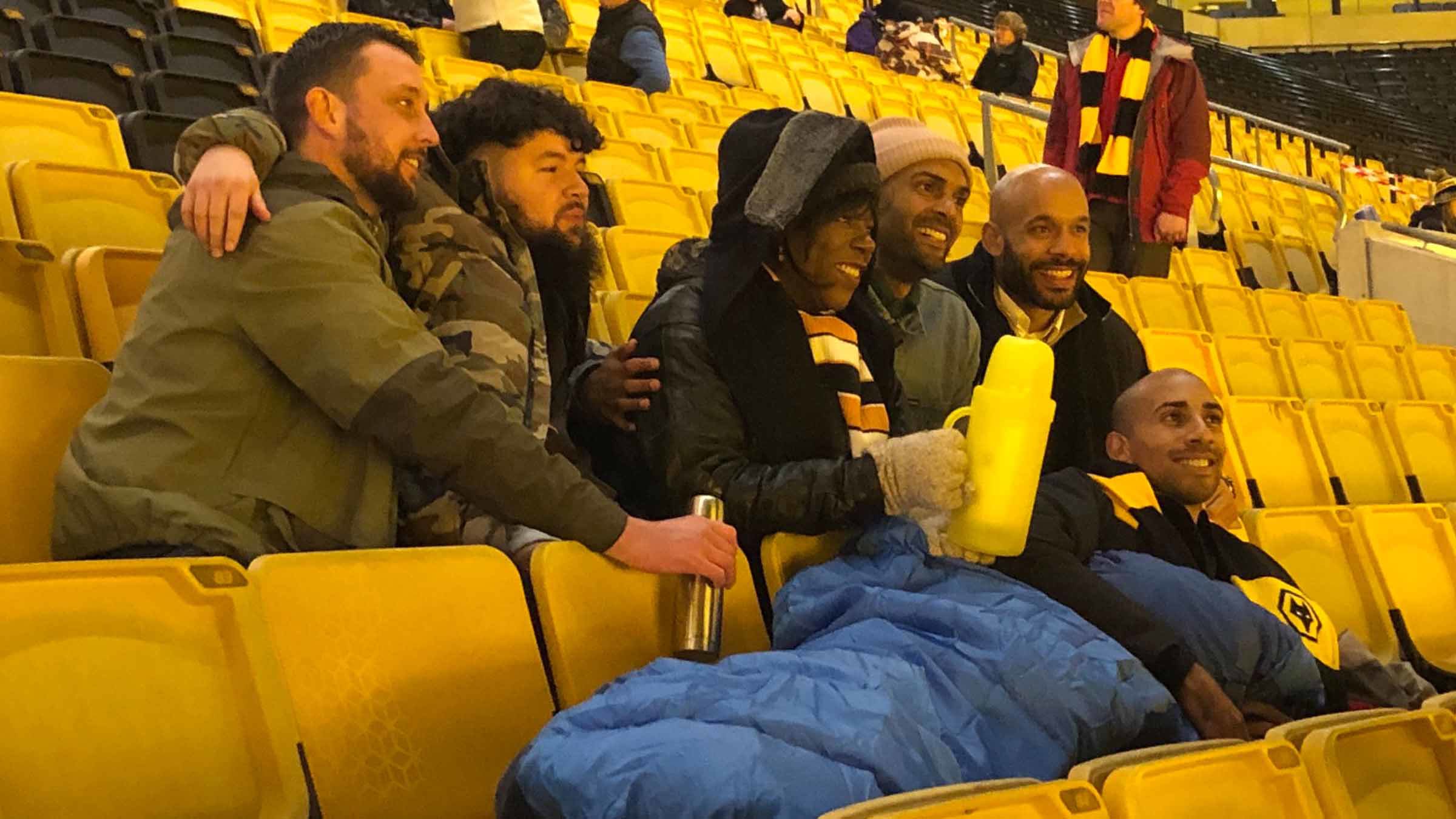 ROCKET LEAGUE SUCCESS
Rix Ronday, Luis Puente Peña and Ole Van Doorn form Wolves Esports' Rocket League team (more information here).
The team finished in the top eight at the Winter Split Regional competition – their debut event.
Wolves Esports then earned a place for the Grid EU Open after a successful qualification series.
They are now competing in the Grid EU Open on 26th & 27th November. Watch here.
At the start of November Wolves became the first Premier League club to enter the Rocket League Championship Series, expanding their esports roster. The trio of talented players formed Wolves Esports Rocket League team and have enjoyed a thrilling first month as part of the pack.
Team captain Rix Ronday said of the project so far: "It's been a real pleasure. There's a lot of contact with Wolves, so we've felt super backed and supported in our first month, which isn't always the case in esports. We were sent a welcome pack two days after we signed which was awesome and it already feels like a great home for us.
"I don't think any of us expected to make top eight in Europe in our first event, that's the best result I've ever had in the RLCS.  It's a dream come true, to sign with a dream organisation, with two new players, and to work so well together. Then, we qualified for the grid last week. At the start, we agreed that it's a project and we won't expect to qualify instantly for the grid and get better as a trio, so to start like this is unreal.
"Our group is really tough, we're playing against three of the top eight teams in Europe, but I'm really excited and think we might even cause an upset or two." [WATCH HERE]
On the fan support he's received, Ronday added: "That's surreal to me. Wolves fans are tuning in, sending chants, and it feels amazing to feel the support. I even had someone DM me because he's getting a Wolves shirt with 'Ronday' on the back and asked me what number to get, so I said 13. It was crazy, I never expected to receive messages like that.
"Some fans reach out to me and I always reply to them. I can't quite grasp the feeling, it feels surreal that because of Rocket League, I'm part of such a big brand in the world."
On his hopes beyond this week's grid, he continued: "We've been playing very well and it shows the potential. We made the top eight in our first event and have to work on our consistency. It's going to be really exciting.
"For the long-term future, we want to work hard to become a top tier team, finish in the top eight, top four consistently, or maybe even win. That's the dream. It's going to be a tough road, but we're going to work really hard for it."