22nd August 2020
In his own words, executive chairman Jeff Shi gives a glimpse into life behind the scenes at Molineux and Compton Park ahead of Wolves' 2020/21 season.
ENJOYING THE JOURNEY
The progression of the club has been quicker than my prediction, but it's not been quicker than what I had hoped. One part of my brain is very rational and says you have to be reasonable, cautious and go year-by-year, so on that part, it's quicker than my rational prediction. 
But on the other part of my brain, it's about passion. Of course, I want to see results quicker and sooner – like every fan does – we all want to win the next game. But for me, I have to merge the two parts together and find the balance. 
I'm always telling my colleagues, it's not only about our achievement or results. The result will come one day, but it's more about the journey and process. Eventually, you don't know for sure if you'll win the Premier League or Champions League in the future, you never know, but I think it's more important to enjoy the road.
We have a mutual aim and we are all working very hard together. In my experience, the most enjoyable and exciting moments are when you're closer and closer to the destination but you are still not there yet. During the journey, you have a lot of ups and downs, but when you look back, you see that the whole club is still growing and developing.
The pace of our progression has been really good, but it will be a challenge to maintain that pace, or even speed it up. From the Championship to the Premier League there was a challenge there, but from now to the next step, it will be another challenge and maybe even tougher.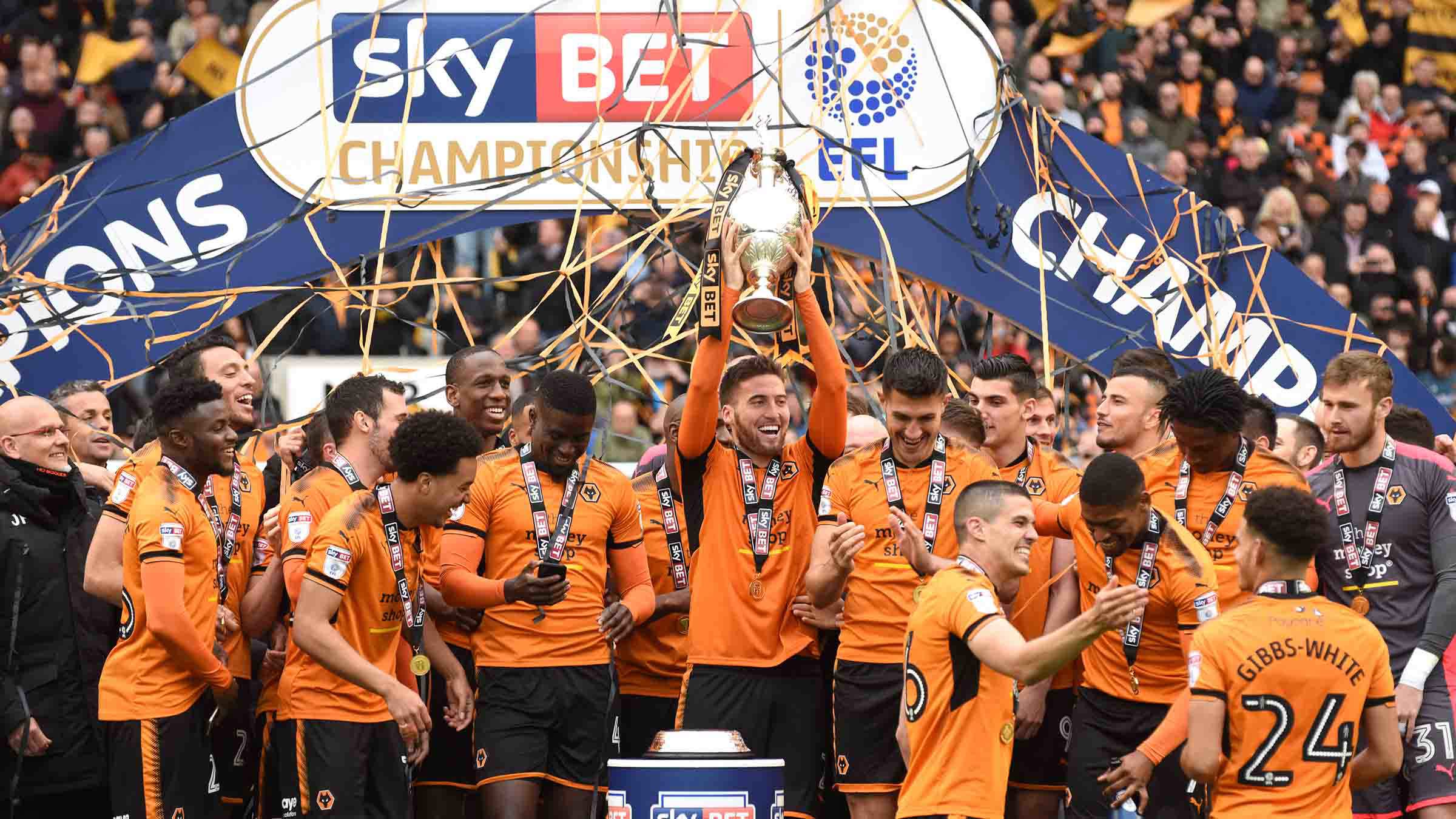 MEMORIES OF THOSE WHO HELPED
It's always a happy memory to think back at the friendships we made with players and staff who are no longer at the club, and they will stay in your life forever. Some players came and went, but I think when they were here, we all remember what they did, how we interacted, and have some great stories.
I remember when Ivan Cavaleiro had his first baby here. I still remember that day – the first time he became a father. Helder Costa had a fantastic season in his first season in the Championship. That season he was almost unstoppable, and we will all remember that.
I have read Carl Ikeme's autobiography and am really inspired by his journey. It makes your memory more vivid when matching the story in a book with what you experienced in your life. I've also read Dave Edwards's book and learned a lot about a player's daily routine, how hard it is to keep fighting against injuries. Every time I met him, Dave was always so gentle and nice.
These memories are just a drop in the ocean. Some say, 'Once a wolf, always a wolf', which doesn't mean that you're a wolf forever – you can be a wolf, a canary or a lion in your career, but it's the memory of Wolves that is always in your heart and it will never go away.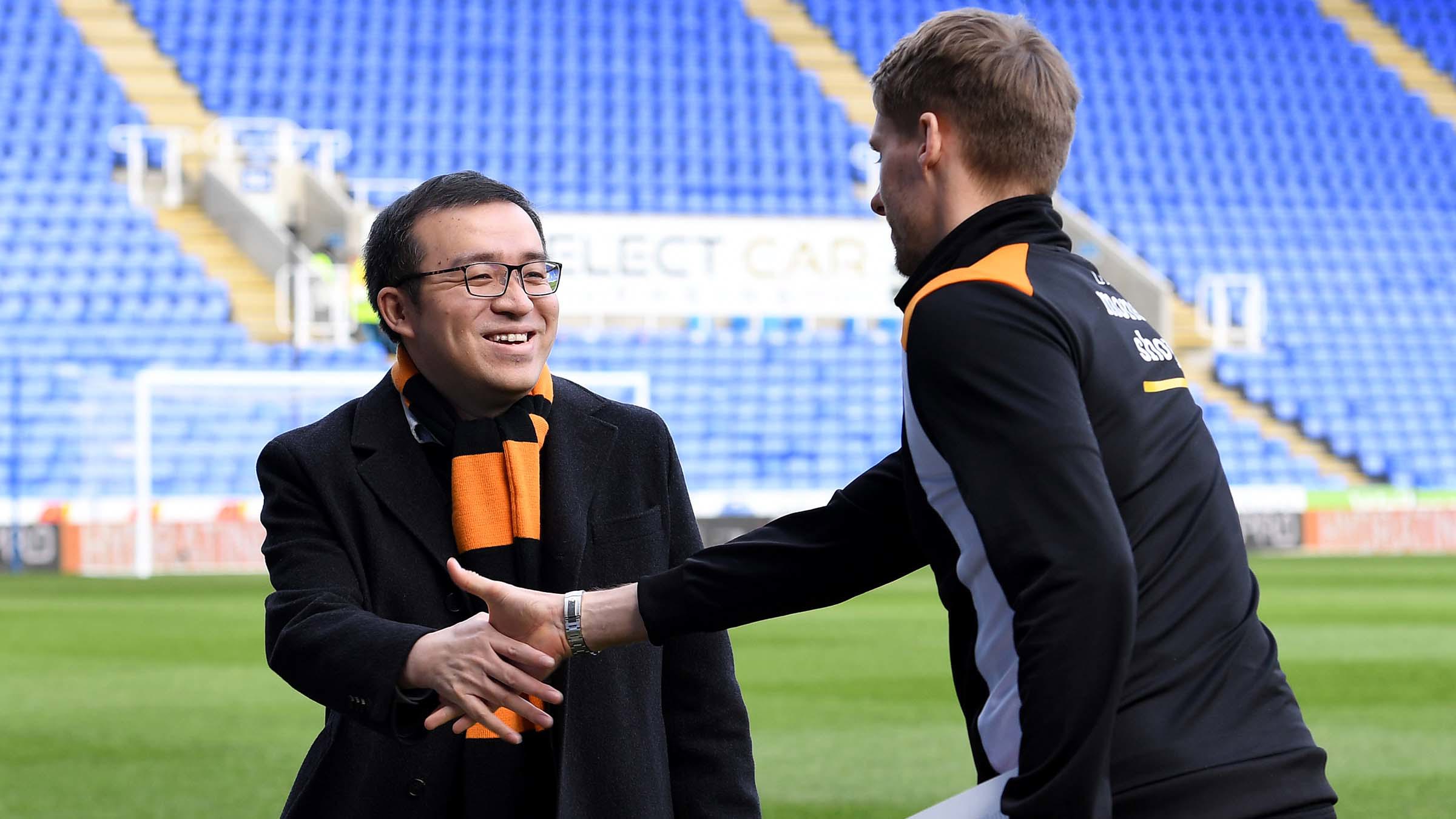 NOT ONLY FOOTBALL
Many fans may still remember our China trip last summer. We did something creative and post-modern there, a fashion show mixed with live rock music from Miserable Faith and the shiny skyscrapers of Shanghai. But this is not the end; actually, Wolves are enjoying more and more interesting new ideas connected to football spirit but not traditional football. 
Our eSports business has made a big leap this year. Wolves FIFA online team become the champions in China's top official tournament, our PUBG team were promoted to the top tier league PCL in China and we have another UK based eSports project to kick off very soon.
As a new entrant, our fashion brand WWFC has won a lot of loyal fans in China, some of them are football fans too, some are not. We are also thinking of publishing a football themed mobile game with Wolves elements in the near future. We've already successfully published a series of basketball themed games in several countries. 
In the future, around the Wolves brand, we'll see even more different and innovative projects and products. We are 143 years old indeed, but our heart is still so young, full of curiosity to the times and courage to adventure. 
Eventually, you don't know for sure if you'll win the Premier League or Champions League in the future, you never know, but I think it's more important to enjoy the road.
GRADUAL IMPROVEMENTS TO MOLINEUX
We have a long-term plan for the stadium. Eventually we hope to have a larger stadium, but to expand, we need to be cautious. We don't want to put ourselves into a financial dilemma by doing too much too soon, because in 20 years, anything can happen. We have seen many examples of how a new, bigger stadium can hurt and sometimes kill a club.
What I'm planning to do is a step-by-step plan. We will not rebuild the stadium from zero, we want to expand some of the capacity here and rebuild some parts there. Expanding gradually will be safer.
What is more crucial is still the 11 players on the pitch. A new stadium is nice to have, but it's a long-term ambition. Now my mind is clearer, we have already a solid plan for Molineux, and hopefully from next season we can start to make improvements and expansions year-on-year and eventually we will reach that point.
Read more from Jeff:
Shi on a successful year, the transfer period and Covid's impact
Shi on managerial structure, the Wolves brand and the Academy