3rd December 2020
Under-18 head coach Steve Davis has praised the work and effort from his players following their sixth win in seven matches as they continue the very positive start to their U18 Premier League North campaign.
Successive 2-1 wins over Middlesbrough and league leaders Liverpool has put Davis side within touching distance of the top of the table as they head to fellow title chasers Everton on Saturday, before hosting second place Manchester United the following weekend.
But Davis is hoping his players can remain focused and maintain the levels of consistency they have shown so far this campaign ahead of the final three matches of 2020, which concludes with an FA Youth Cup clash with Norwich City at St George's Park.
On a sixth win in seven
"The possession was probably quite even, with both sides having good spells with the ball, but I thought we had the better cutting edge, created better chances and more of them, so just on that alone, I felt we deserved it.
"We had good opportunities saved and we missed a few more, but I thought it was a good tactical game, they kept adjusting, we adjusted to them, and then if we did something different, they would adjust, so it was a very high quality, entertaining game.
"We're on a good run, but that's down to the players. Our performances are good, and I said to them that if they're performing well, then they'll give themselves a chance to win any game.
"They've found a level of consistency in their individual performances, and as a team, so I'm really pleased with that."
Four league wins in a row for our under-18s! 👏

Owen Hesketh and Lee Harkin with the goals as they beat @Boro at the weekend.

🎥 @wlv_uni pic.twitter.com/gPUXcKAyRW

— Wolves Academy (@WolvesAcademy) December 2, 2020
On his players putting the plan together for Everton
"Everton are always strong. Every season they put together a good team and always have some good individuals within that squad.
"We've watched a few of their games on Hudl and the players will be watching those games now, trying to look at how we can hurt them and the possibilities of what they might do in their system against us.
"That's what we do each week; look at the opposition, analyse how they play, and put something together from an analysis point of view based around how we can hurt them, how they could hurt us and how can we stop them, and then we put those questions to the players.
"More often than not, the lads themselves come up with a plan which we work on together, we agree it, and then we come up with some objectives for the game.
"It's very much a good learning platform for the players and a shared opportunity everyone to buy into how we're going to play, and then try to put that into practice in the game."
On aims for the remaining three matches of 2020
"We just want to keep the players doing what they're doing. We need them to stay focused on these last few games because we know they'll have one eye on Christmas and the break.
"A lot of the players haven't been able to get home throughout this campaign, and usually they would've been home two or three times prior to Christmas, but they haven't been able to do that this year.
"They'll be really excited about getting home, seeing their families and spending some time with them, and rightly so, but from our respect, it's about keeping the players focused.
"We have three hard games and three good challenges, and I would like to see them remain consistent, carry on with the programme, and try to keep pushing them."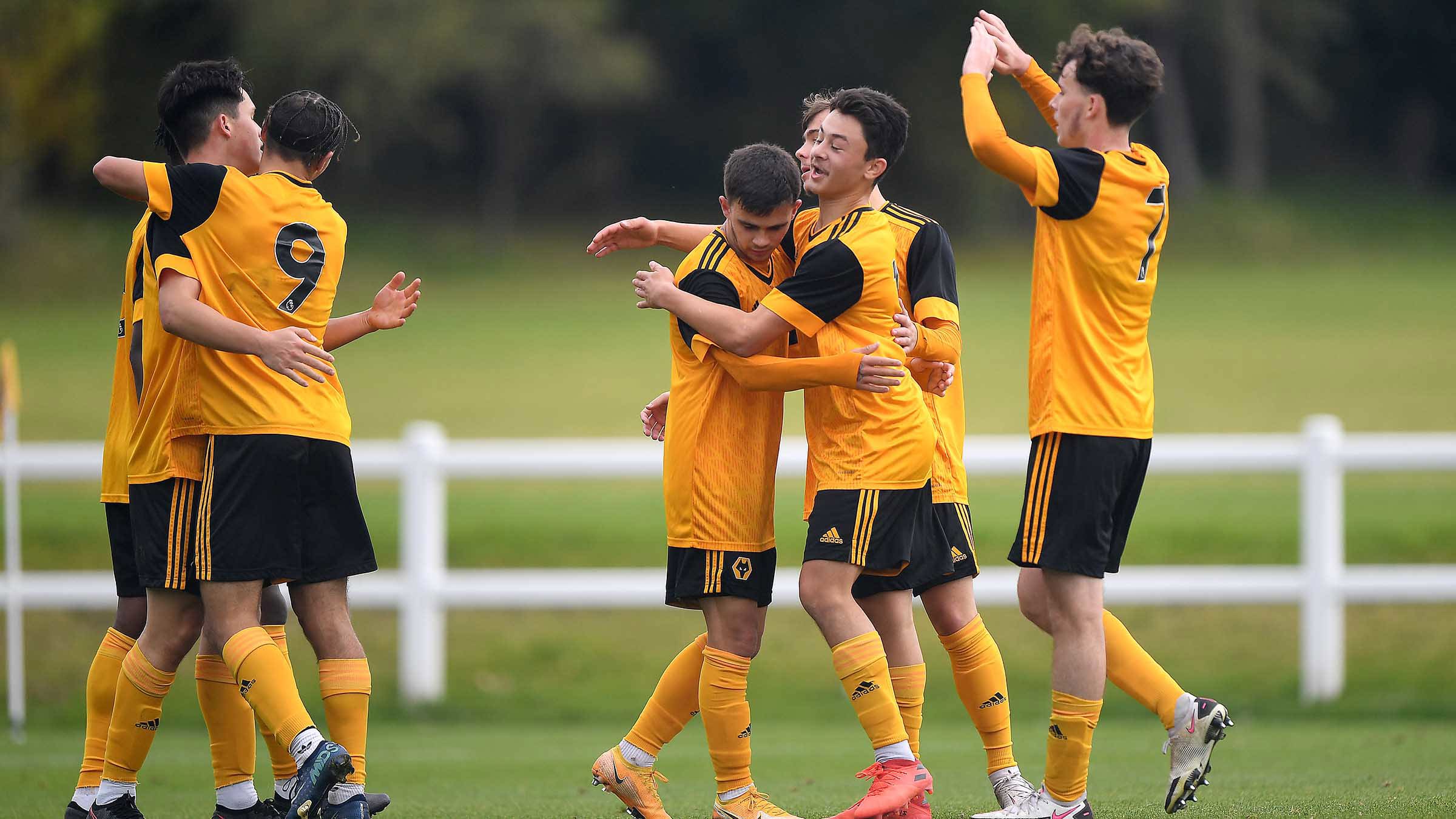 On keeping check of his players while away from Compton
"We'll set them a programme for the break when they're off, where they'll input their data into Strava so they can maintain or build strength and endurance while they're off.
"All of this is so when they come back, they'll be ready for the matches, and once they get back, we'll go through a mini pre-season at the start of January, looking forward to the next set of games.
"But at the moment, they're working very hard and there's a good camaraderie and team spirit with the group, as you'd expect at Wolves. There's a lot of talent in there, with players who are still realising their potential.
"They've had a very good first half of the year and they can be very proud of what they've achieved up until now, and hopefully we can just keep that positive momentum going."

#WolvesAcademy