21st September 2023
Anna Morphet believes the whole Wolves Women first-team squad are determined to get back out onto the pitch against AFC Fylde as they look to bounce back from their first defeat of the season.
Having worn the armband once again in the narrow loss to Stoke City last weekend, the centre-back has pinpointed areas in which the team need to improve if they are to get back to winning ways and insists the players will be hoping to 'put things right' when they walk out at New Bucks Head on Sunday.
On first defeat of the season
"We discussed it as a team, and we were obviously off it that game. There were lots of things that weren't as good as they should have been and it was difficult to put our finger on it.
"There were mistakes in the game, there were moments in the game that made it more difficult and we all said to each other afterwards how well we stuck together. Our performance even down to 10-men and when we were 2-0 down, there was still that case of never say die attitude.
"But we've got to learn from what went wrong in that game and take that into Fylde this weekend and our other upcoming games. But it was a difficult game all around and we've just got to learn from what we didn't do well and put things right."
Jade Cross off the mark for the season ⚽️ pic.twitter.com/kjW1TNtXIz

— Wolves Women FC (@WolvesWomen) September 20, 2023
On bouncing back against Fylde
"We put high standards on ourselves, so when we don't come away from games with the result that we wanted, it's disappointing, but that just makes the game on Sunday one that we want to play to give us a chance to put things right.
"The girls are looking forward to it and we will be working hard this week to put things right and hopefully get a good result on Sunday.
"We know they're a good team. We know they're going to be tough to break down, and we've had some tough games against them in the past, but, if anything, that focuses us more to not be complacent, to approach it just like any other game and make sure we're doing everything as professionally as possible and preparing in the right way to put things right."
On preparing for the weekend
"We prepare each game a little bit differently because we adapt to how Fylde will set up and how they will play. But we will try to learn from our mistakes and work on the things that we didn't do so well against Stoke.
"It's difficult to say what we're going to do as it's during the week, but we're just going to go into it looking to be a bit more cohesive as a team, tighten things up and try to come away with a clean sheet.
"We've got the quality to score goals and we've got amazing players in our team, so if we can tighten up conceding goals, then it will be a game that we can look forward to."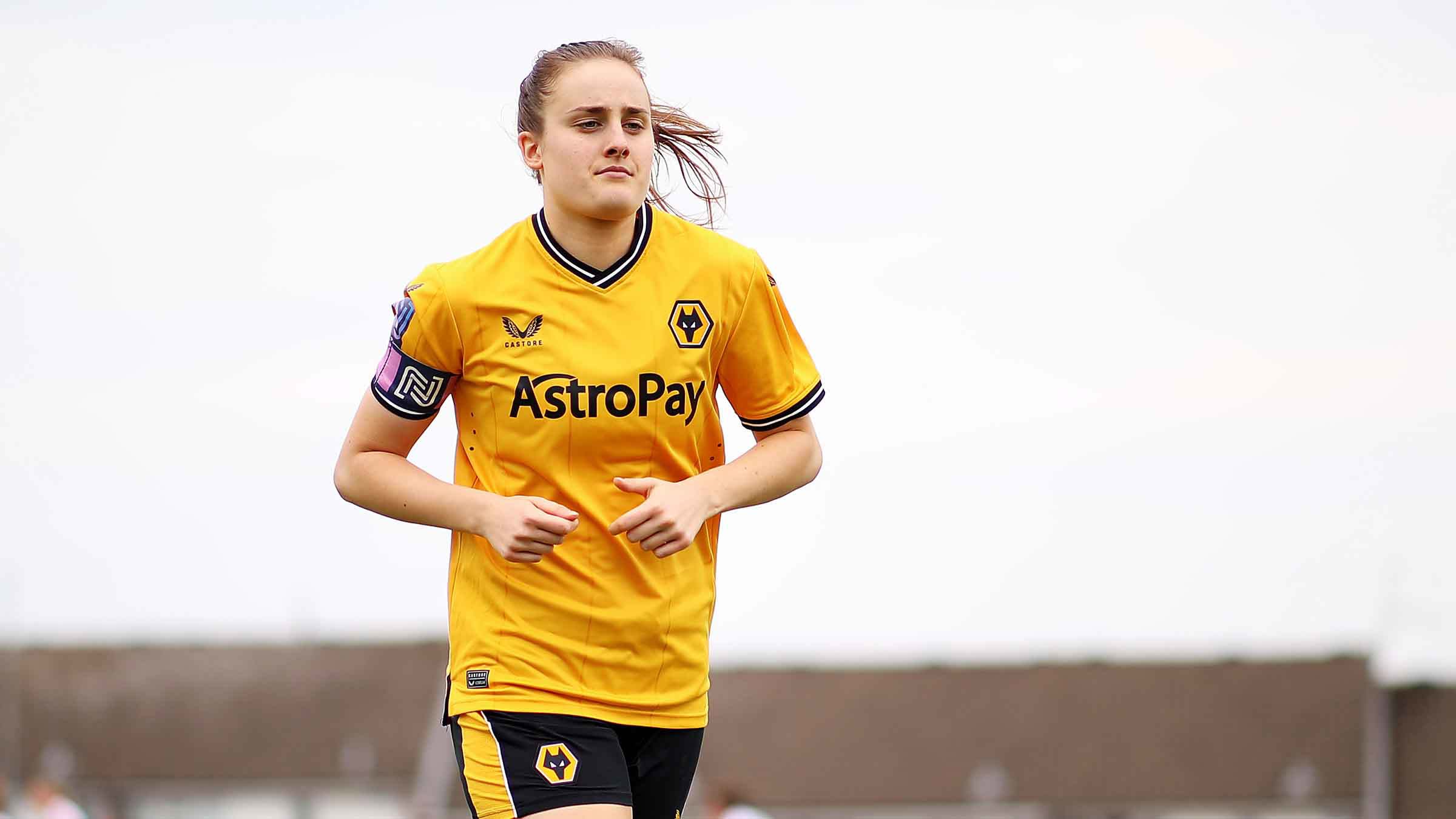 On playing in a back four
"We made the switch to a back four towards the end of last season and one of the things that made the transition so seamless, particularly for me as a centre-half, is the quality that we've added to the team.
"We've got Beth Robberts, we've got Ellie [Wilson], and we've got Emma Cross and KJ [Katie Johnson] who can all play across the backline, and have added quality in the wide areas as well.
"It's always something that we did draw upon at times, even though we did play a three at the back, but it's settled well as a back four, I think we've got good balance as well with lefties and righties, and it seems comfortable, so with the quality we've got at the back, it obviously helps."
#WolvesWomen