10th May 2022
As she prepares to hang up her boots, stalwart defender and club vice-captain Natalie Widdal can reflect on two happy decades as a Wolves player while looking ahead to a humdinger of an end to her football career.
Just two fixtures of the season remain, Wednesday's Birmingham County Cup final against West Bromwich Albion at Walsall's Banks's Stadium and 21st May's National League play-off against Southampton for a place in the Championship – a match Widdal describes as "the biggest game in my 20 years with the club."  
Those 20 years with the club started when Widdal, born and brought up just three miles from Molineux in Fordhouses, was scouted while playing for Wolverhampton City Schoolgirls as a 10-year-old.
'Widds,' as the popular left back is known by her team mates, progressed through the junior ranks so impressively that she made her first team debut at 16 and was soon a regular in the starting line-up.
"When I joined the club I didn't really know what to expect," she recalled. "As a very young kid I got into football as it was the only way to play with my brother Jordan and all my cousins, because they were all boys.
"It was great to finally get into a girls' team at school and once I'd found my feet at Wolves I loved it, not just playing matches but the training we did as well."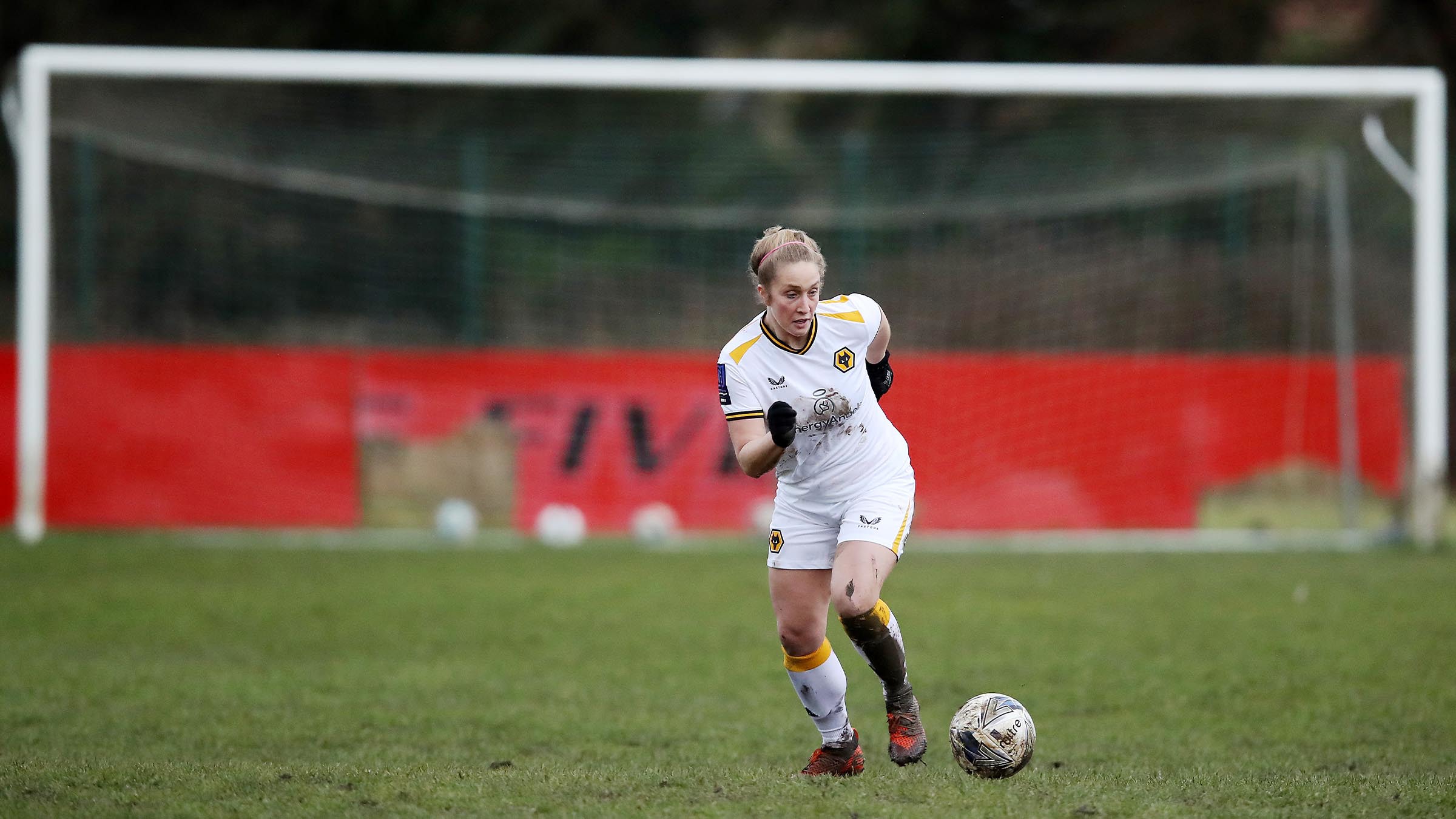 Widdal's finest hour came at the end of the 2016/17 National League Division 1 Midlands season, when in the final game of the campaign she took over as captain after regular skipper Anna Price had suffered a broken collar bone.
"It was an amazing end to the season," she said. "We were never favourites to win the division, but then we won five games in a row before the last one – but then had to win at Leicester City to make sure we finished top.
"It was pretty tense, but we won it 1-0 and it was great to be wearing the captain's armband as the final whistle went and we started to celebrate."
"It's been a bit of a rollercoaster since, with a relegation on goal difference then missing out on promotion because of Covid ending a season but finally getting back to the Northern Premier this season and winning it at the first attempt."
As well as missing out on promotion when way clear at the top of the table two seasons ago, Wolves were also denied the chance of winning the County Cup last term after reaching the final but seeing it cancelled as a Covid measure.
Co-incidentally the opposition would have been West Brom, over whom they have since done the double in the League campaign just ended.
They headed into tomorrow's final as favourites but, warned Widdal ahead of the game: "You don't take anything for granted in a Black Country derby.
"West Brom will be up for it and we'll have to stay absolutely focused and produce our very best football to beat them. But if we do that it will be fantastic to pick up a trophy and set ourselves up nicely for the League play-off."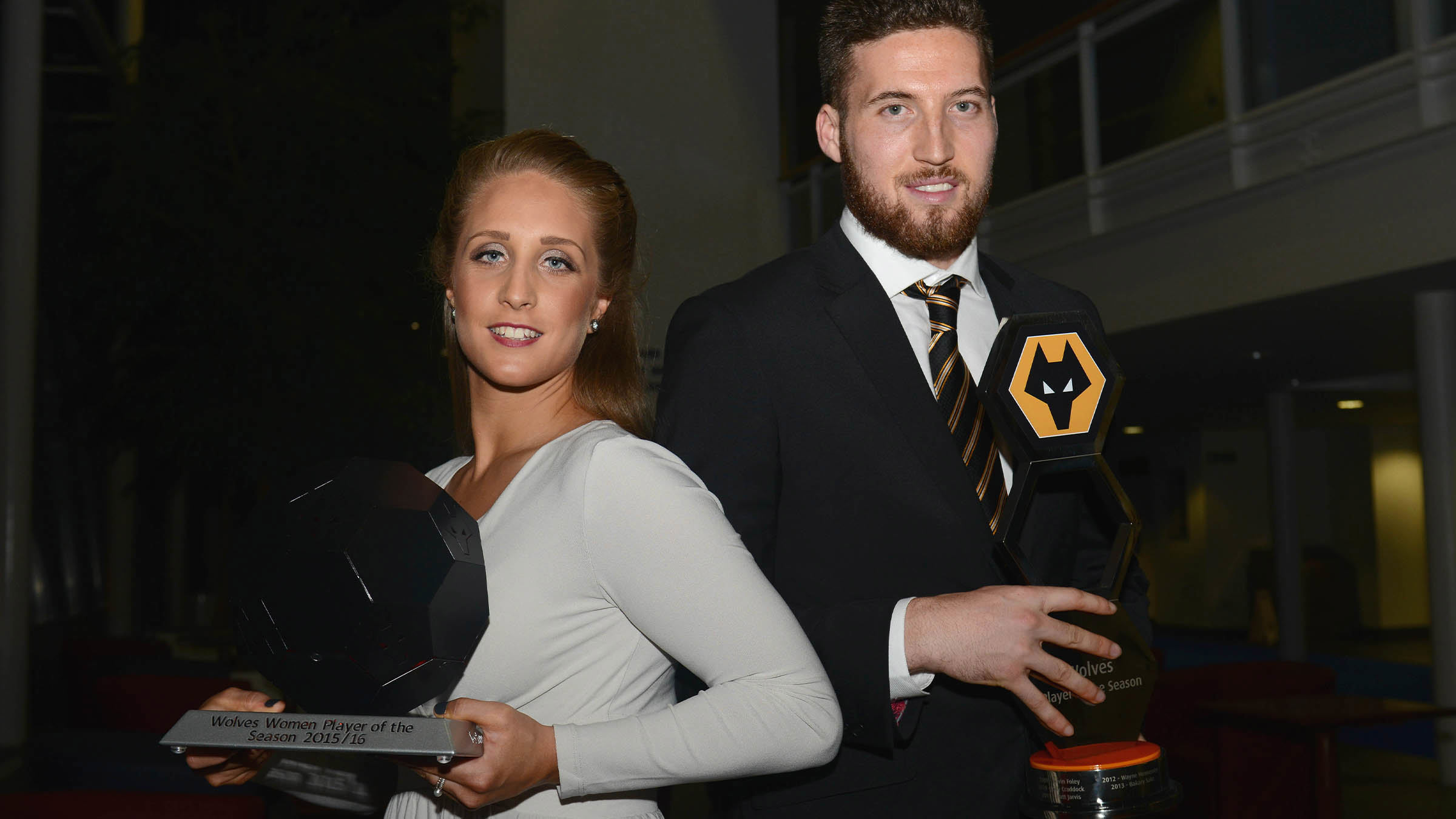 The play-off game on Saturday week, to be played at Stockport County's Edgeley Park, will pit Wolves against a highly rated Southampton side.
Widdal said: "Most people outside our group will see us as underdogs for the play-off, but at the start of the season no-one thought we'd win the Northern Premier – so if that was a surprise, I don't see why we can't pull off another one.
"It's going to be the biggest game in my 20 years with the club, and if we can win it to get into the Championship it will be the perfect way to end my career."
Her boots finally hung up after well over 200 appearances, Widdal – who works as an early years educator – will be set for two big milestones in her personal life: she turns 30 next month and then, in July, will marry her fiancé Dan.   
"As I'm getting married and aiming to start a family," she said, "it seemed like the right time to end my playing career. I'll miss my football – but I've absolutely loved playing for a great club and with some great team mates over the years."