19th March 2022
Wolves head to Middlesbrough on Sunday aiming to consolidate their position at the top of the Women's National League's Northern Premier Division table.
That is in quite a contrast to the consolidation they were looking to achieve when they hosted the same opponents on the opening day of the campaign.
Newly promoted and with a much changed team, manager Dan McNamara sent his players out with the task of picking up three points towards the 20 he reckoned would ensure the retention of their place in the higher division.
The three points were duly collected through a convincing 2-0 win and now, 16 games later and with a further 39 points on the board, Wolves are flying high.
It's no wonder that former Aston Villa and Coventry United winger Beth Merrick, who made her debut in that home game against Middlesbrough after joining the club last summer, is delighted with the progress made in a season of high achievement that goes well beyond mere consolidation.
"That first match of the season was a bit of an eye-opener for us," reflects Merrick as she looks ahead to Sunday's trip to Teeside.
"We went into the game absolutely clear of our 20 points target, but we played so well and won so convincingly that as players we might have thought subconsciously that perhaps the points target was a bit low.
"But Macca (McNamara) was very persistent that we shouldn't look any further than reaching 20 points and that certainly helped keep us focused. Once we'd got to 20 points we re-assessed, and I'm proud of how far we've come as a team."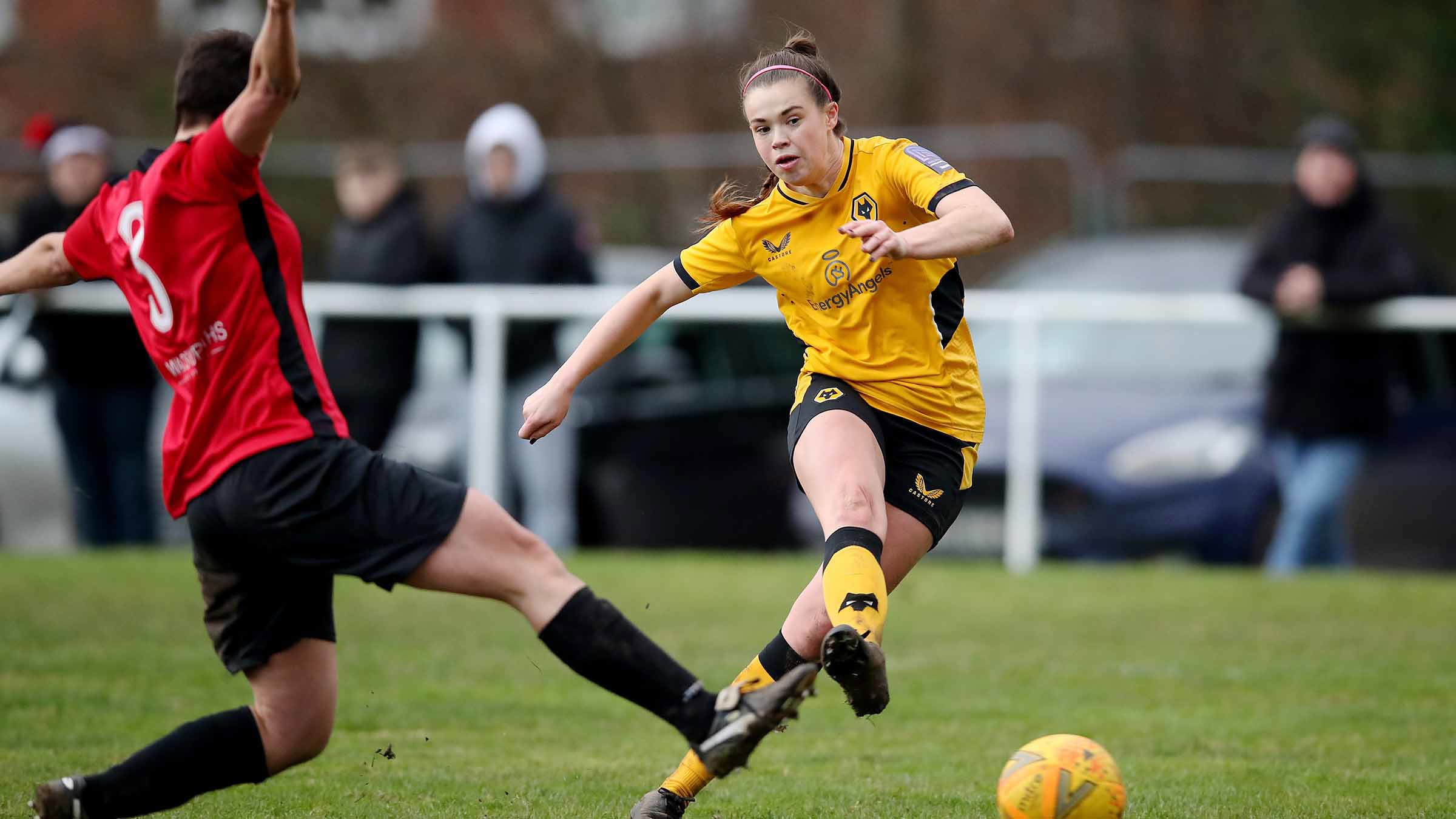 McNamara's re-assessed target is being kept in-house, insists ex-England Under-23 international Merrick, a life-long Wolves fan who played for the club's girls' team after entering the then Centre of Excellence at the tender age of seven.
But after helping her team recover from their first defeat of the season with a 3-0 win at Loughborough Lightning last Sunday, she feels that they are back on track.
"Losing for the first time (at Burnley) was not just a massive disappointment," says the Lichfield based PE teacher, a Wolves season ticket holder for 16 years. "We were well beaten by a much better team on the day and that hurt.
"But we then had one of the best week's training we've had all season, so the win at Loughborough was coming all week. Getting three points was obviously the main aim, but it was good to play so strongly and win so well.
"We'll be out to do the same again at Middlesbrough, but we know it will be a tougher game than the one we had against them back at the start of the season.
"They're just above the relegation zone, but they've won their last two games so they're battling away and it could be a difficult afternoon for us. We want to stay on top of the table though, and we'll be going up there to do exactly that."