7th March 2022
Burnley Women 3 (Willis 9 & 51, Greenhalgh 66) Wolves Women 0
Wolves Women finally fell to their first league defeat of the season away at Burnley in the month of March but remain top of the FAWNL Northern Premier Division.
Both sides went into the contest in food form, and it showed with an even, well-fought opening to the contest, and Lauren Bracewell had to be sharp to deny Jade Cross for the hosts, while Beth Merrick had a shot from distance kept out by the stopper.
However, Burnley took the lead just before the ten-minute mark, with Courtney Willis rising above the Wolves defenders to head the ball home from a corner.
Wolves looked for the instant response and continued to ask questions of Burnley, and through hunger and determination, they created the next opportunity from a dead ball, but as Merrick tried her luck from a free-kick, Bracewell was equal to it.
Chances came and went for both sides as the half came to a close, but it was Willis' early header which separated the two at the break.
Half-time | Burnley 1-0 Wolves
However, six minutes after the interval Burnley doubled their lead when a fast counter-attack was ended with Willis scoring her second of the afternoon for the home side.
As for Wolves, Merrick came close to scoring yet again as she drove the ball towards the goal, but her shot fell straight into the arms of Bracewell, with the goalkeeper continuing her impressive performance.
Instead, the Clarets got their third following confusion at the back, and Sarah Greenhalgh pounced to knock the ball into an open net.
Despite that setback, Wolves continued to push until the final whistle, with substitute Lowri Walker coming close to grabbing a goal as she shot from inside the box, but an important touch off a Burnley defender sent her effort onto the side netting.
The afternoon ended in defeat, but despite the loss, it's a result that will not be dwelled upon as the old gold look forward to final stretch of the season and focusing on the games ahead.
Full-time | Burnley 3-0 Wolves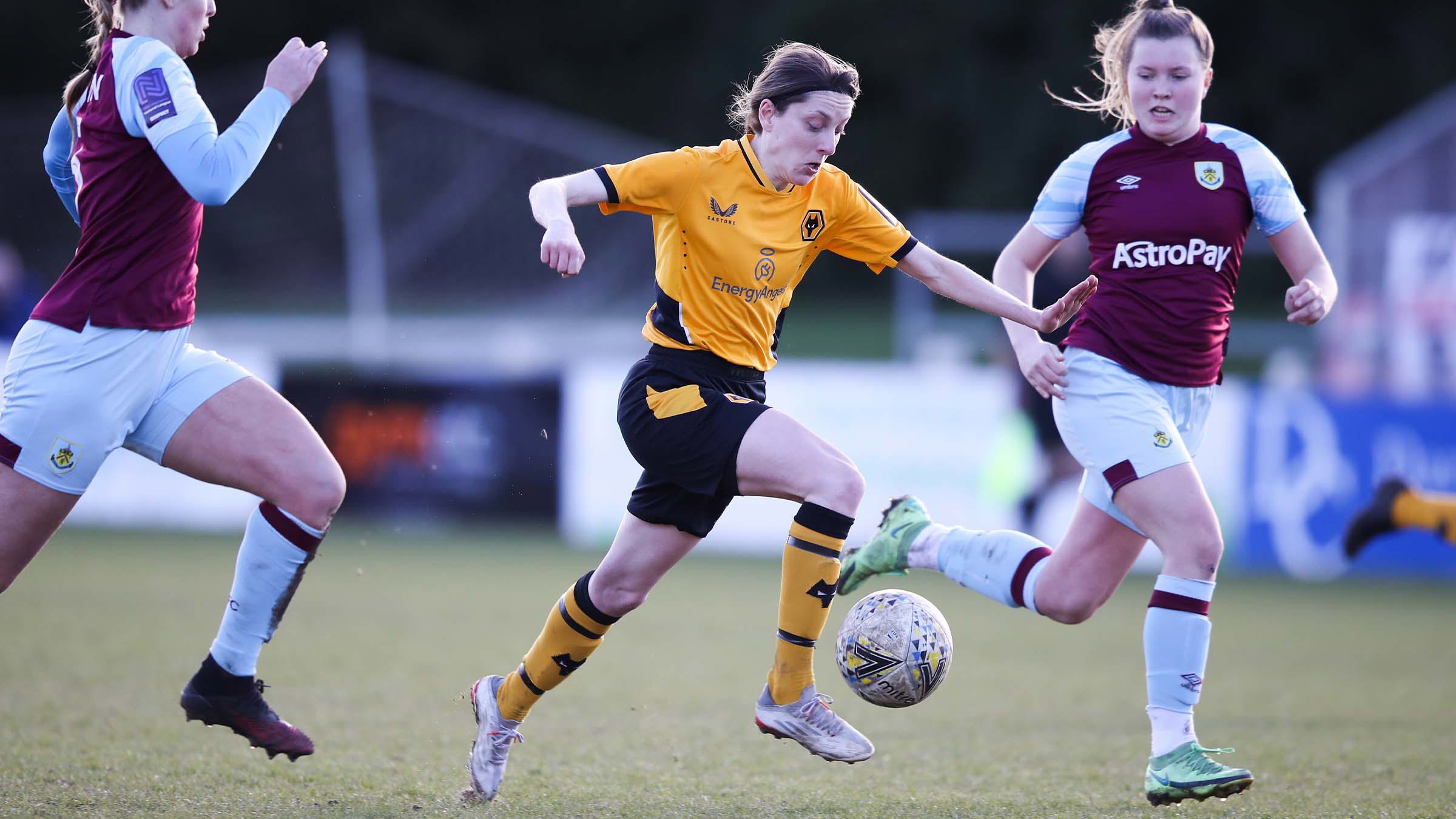 REACTION
Wolves manager Daniel McNamara knew that heading into this fixture, it wasn't going to be easy. He said: "I think we were beaten by the better side. We never really got going and it was a tough one, in which they seemed to lack a little something.
"I don't want to make any excuses, but the last few weeks have been tough. A three-game week, Wednesday night took it out of us, Forest took it out of us, but we were beaten fair and square by a very good Burnley side.
"I think we were disappointed because we actually had our chances to get back in the game, but it's hard for me to stand here and be disappointed; I think two and a half years ago was the last time we felt this feeling in the league, and it got a massive reaction then and I know these girls will give us a massive reaction again.
"If I had told you that come March, we had only lost one game and sit top of the Northern Premier League, I think everyone would've laughed at me. We have to watch the game, so where we can improve and go again.
"We spoke about showing heart and desire, and we got that; we just didn't get the quality that we've come accustomed to over the last 15 games. It lacked in certain moments, and we had some chances that we could've been more clinical with, which could've potentially changed the. course of the game.
"I'm so proud of the girls, this moment was probably coming for a while, but we deal with it and move on. The determination was there; none of the girls turned up today wanting to get beaten. We, as staff could've done things a little bit differently this week, but we haven't and it's all about learning."
COMING UP
Next up for Wolves is a trip to Loughborough as they look to bounce back, and Loughborough currently sit third in the Northern Premier division.
Ahead of this fixture, McNamara said, "It's a massive game. We will be looking at what we've done well over the course of the season for us to get to the position that we are in now. I said to the girls, we have a massive target on our back; 15 games unbeaten in the league and everyone wants to beat you.
"I actually feel a bit of relief. Burnley have beat us, and for the first time this season and we actually feel relieved that that's out the way. It's now about rejuvenating and getting back to the basics. That result there won't define our season, but what will is the reaction and I'm confident we will get a reaction from the girls."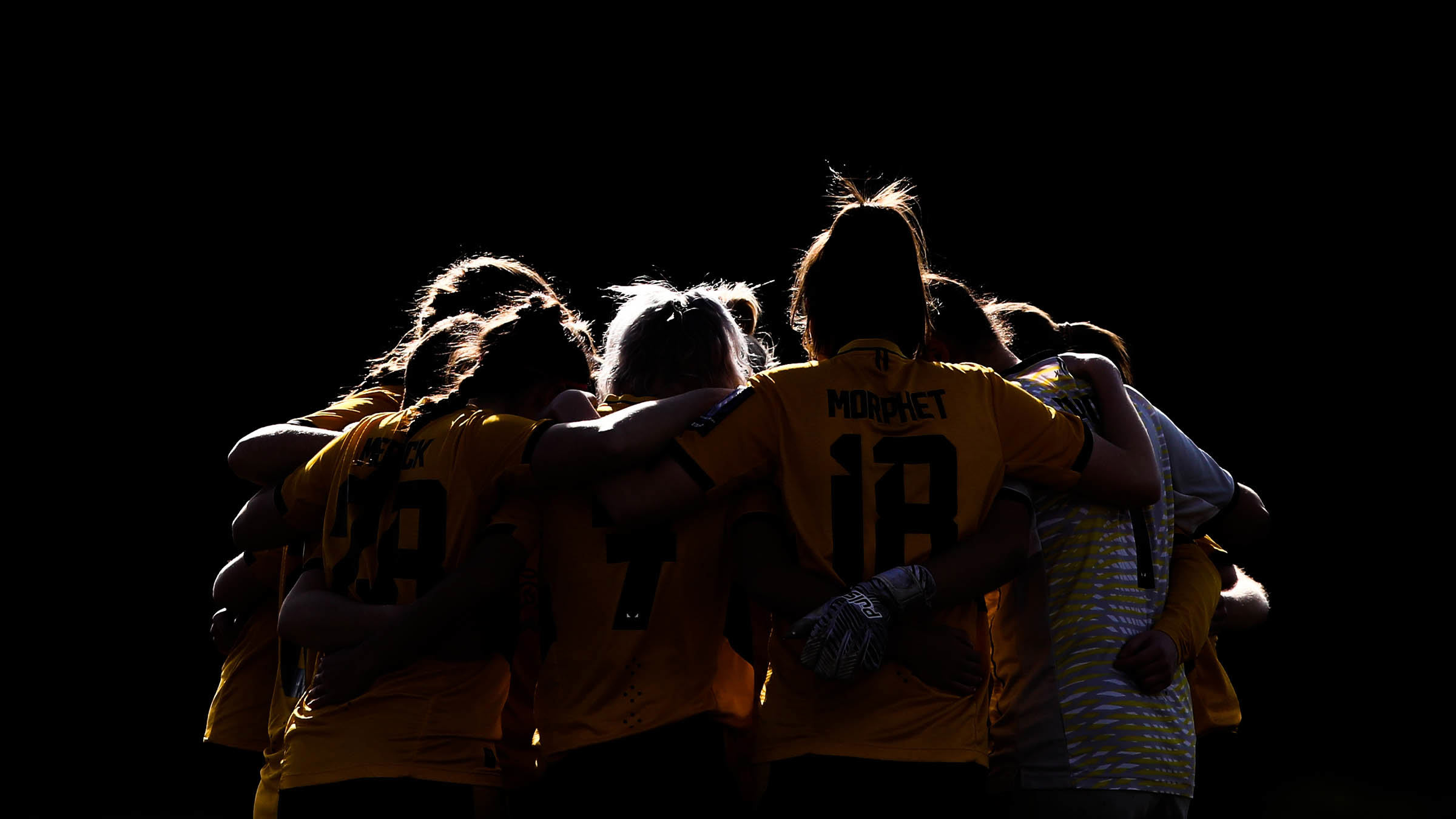 NEXT FIVE
13/03 Loughborough (A)
20/03 Middlesbrough (A)
10/04 Sheffield F.C (H)
17/04 Brighouse Town (H)
24/04 Sheffield F.C (A)
TEAMS
Burnley: Bracewell, Dominique Cooper, Wilson, Brown, Danielle Cooper (Dykes 88), Ravening, Worthington, Willis (Thomas 80), Hamer (Kelsh 84), Preistley, Greenhalgh.
Wolves: Turner, Cooper, Price (Gauntlett 73), E.Cross, George (Dicken 83), J.Cross, Hughes (Butler 83), Miller (Lowri 73), Morphet, Dermody (Elsmore 28), Merrick.