16th August 2021
Wolves Women 2 (Palmer 32, Morphet 90 (p)) Middlesbrough Women 0
Wolves Women opened their 2021/22 third tier campaign in style with a controlled win at home to Middlesbrough.
Jamila Palmer's first half stunner and Anna Morphet's last-gasp penalty were enough to secure the points for Dan McNamara's side as they reintroduced themselves to the FA Women's National League Northern Premier Division following promotion.
Wolves enjoyed a bright start to the game, with Tammi George threatening Rosie Todd's net within the first two minutes. The diminutive playmaker threw herself at a header that looped into the goalkeeper's gloves, but it set Wolves on their way to first half dominance.
Anna Morphet proved to be the biggest menace to the Middlesbrough defence. Her link-up with Palmer saw her lifting several long balls over the top of the defenders for Palmer to run onto.
The creative force of Morphet shone again just three minutes later. One of her trademark lofted through balls was controlled well by Jade Cross, but Abby Towers got a crucial block in to prevent a certain goal.
Wolves' dominance eventually paid off after 32 minutes. A defensive header found Palmer on the edge of the box and she curled a stunning effort into the top corner of the net. It was no less than she deserved after a fine first half performance.
Half-time | Wolves 1-0 Middlesbrough
The second half started strong for Wolves. Within five minutes of the restart, Palmer went on a jinking run into the area and looked to get a shot off. However, Brooke Newton got a block in to deny the Wolves midfielder a second goal.
A flurry of Wolves chances came courtesy of a late goalmouth scramble following a corner. Todd was on fine form to deny no less than five shots from the hosts to keep her side in the game.
But in the closing seconds of the game, Amber Hughes won her new side a penalty, with Anna Morphet scoring emphatically to secure the win for Wolves. Her shot clattered off the crossbar, but it was enough to send the ball over the line.
It was a strong introduction to Wolves' new division as they seek to make their mark in the Northern Premier.
Full-time | Wolves 2-0 Middlesbrough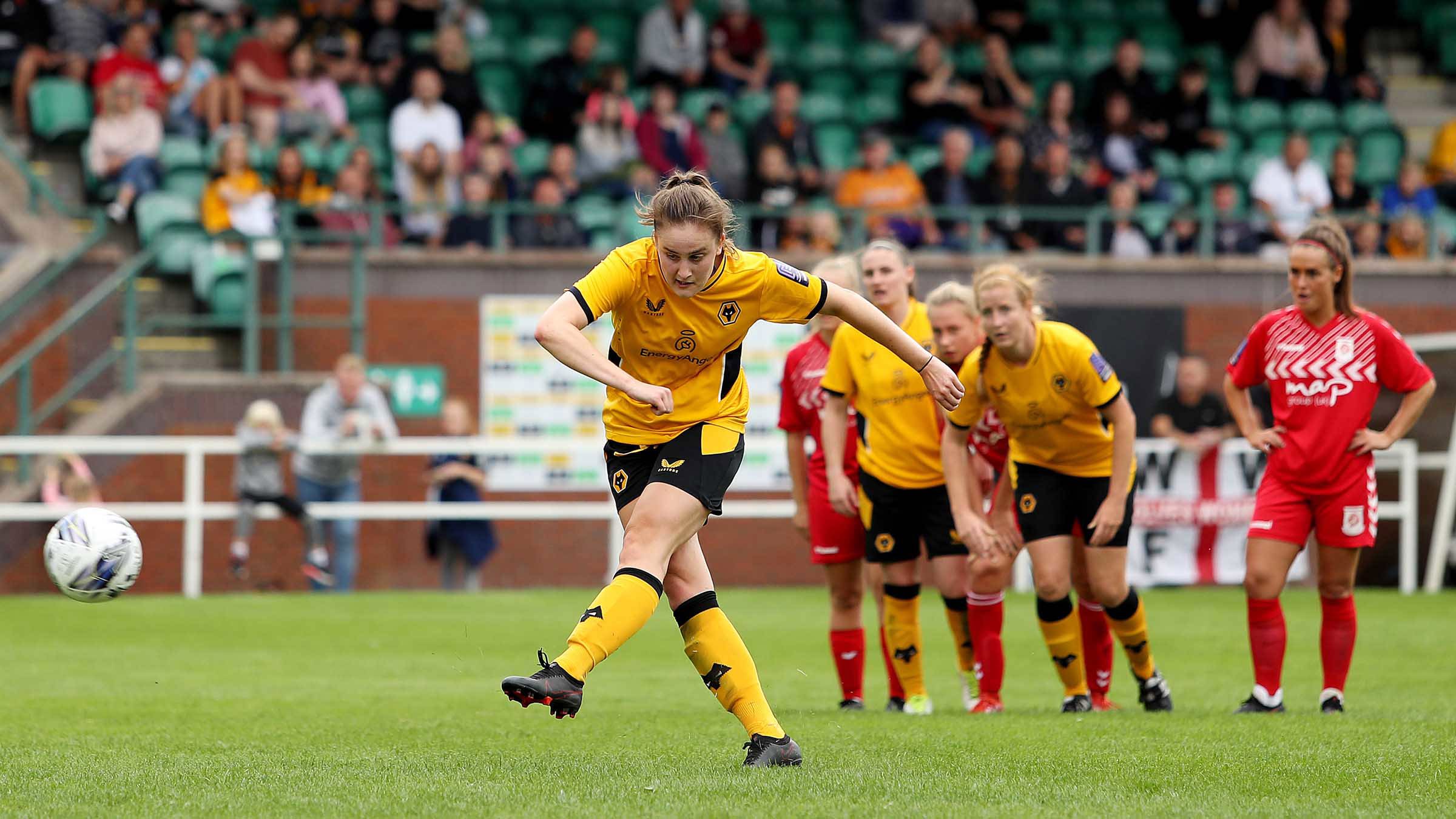 REACTION
Wolves manager Dan McNamara was ecstatic about the opening day win and seeing years of hard work finally pay off.
He said: "It was always going to be an emotional day. We've worked tirelessly for three-and-a-half years to get back to this level, so to finally get out there and to put on a performance and come away with three points and a clean sheet is massive. Real credit to the girls because they deserve that one.
"I felt that on the balance of the game that 2-0 was very lucky for Middlesbrough. I thought we were value for a lot more goals, but there was a great performance from their goalkeeper and a little rustiness in front of goal for various players which cost us more."
McNamara was also happy with the impact of his new signings. He said: "I think you can see how much quality we've got. You can see that they understand the game and what we're trying to do. It's going to take a little to embed those into the group.
"It's our first league game, so there were nerves and emotions in there. We probably didn't see as much quality from them because we didn't allow them to get onto the ball, but we'll work on that in training."
He also added his thoughts about the challenge of a new division: "When you're going into a new league, you've got to get points on the board as quick as you can. That was important today.
"We wanted the performance to be good for everyone who turned up. We were really excited about being back in front of them, we wanted to give them a performance, but it was the three points we were really after.
"Overall, we're just delighted to be back at this level and in front of these fans and we're very excited about the Derby game next week."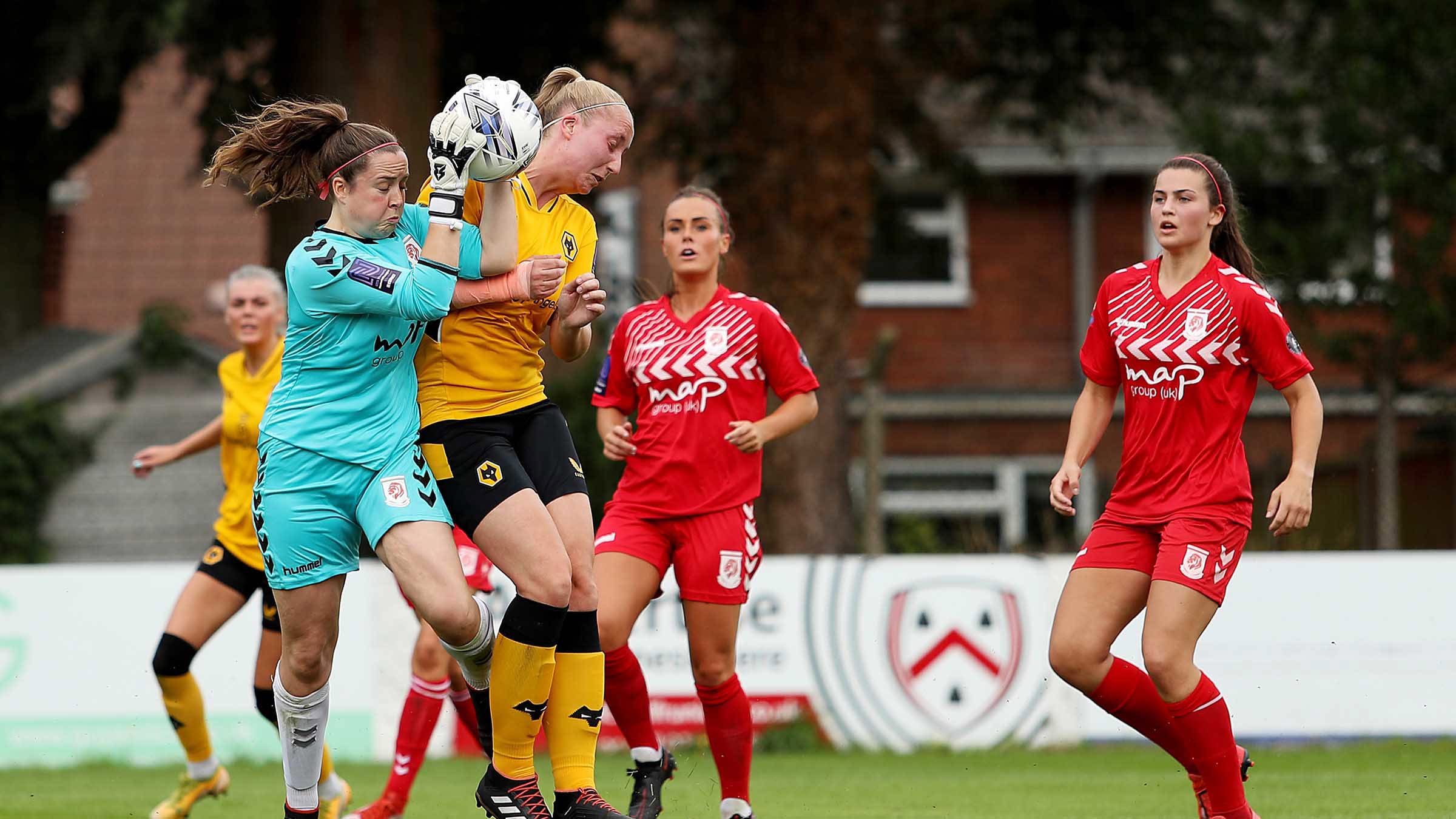 COMING UP
Wolves Women continue their campaign away at Derby County next Sunday (22nd August).
NEXT FIVE
22/08 | Derby County (A)
25/08 | West Bromwich Albion (A)
29/08 | AFC Fylde (H)
05/09 | Nottingham Forest (H)
26/09 | Huddersfield Town (A)
TEAMS
Wolves: Turner, E. Cross, Darby, Morphet, Holmes, Palmer, George, Dermody, Merrick, Miller, J. Cross.
Subs: Cooper, Price, Hughes, Dicken, Joyce.
Middlesbrough: Todd, Newton, Towers, Mackenzie, Longcake, Holder, Cassidy, Boddy, Olly, Holder, Robson
Subs: Marshall, Robson, Boyle, Maxwell, Jones.
Attendance: 350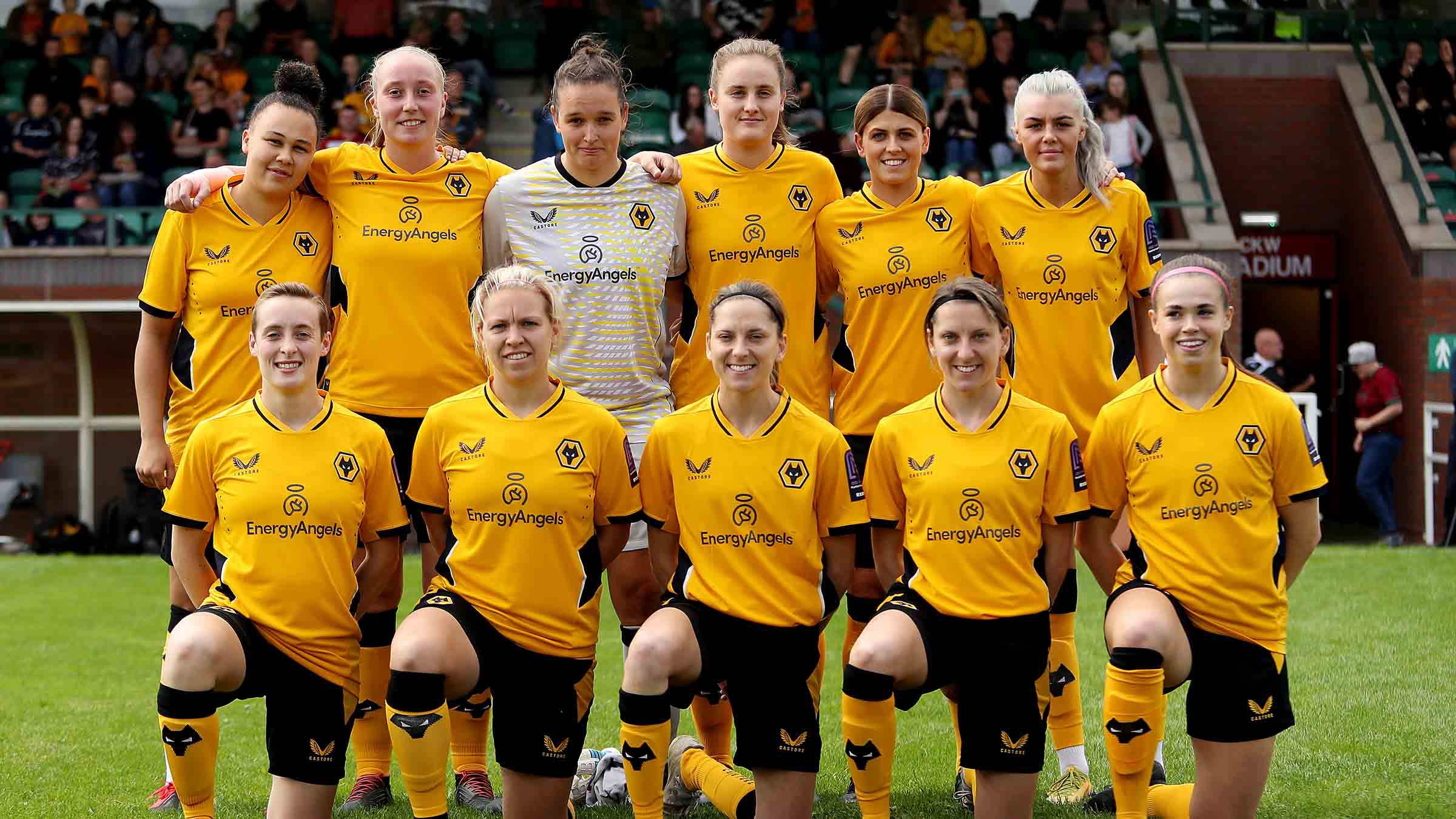 Words by Andrew Maddox
#WolvesWomen