5th August 2021
Wolves have further strengthened their commitment to women's football by appointing the club's first full-time head of women's and girls' football as well as linking the male and female provision together into one Academy set-up.
Jenna Burke-Martin, former Wolves Women assistant manager, is now leading women's and girls' football at Wolves, and will work alongside the Academy management team of Jon Hunter-Barrett and Laura Nicholls in sharing the existing resources, knowledge and infrastructure as they head into an exciting new era of women's football at Wolves.
As part of the ambition to make Wolves one of the most desirable clubs in the region for female footballers and to get more young girls around Wolverhampton participating in the sport, all of the club's female age groups – from under-10s to the first-team – will now make use of the Academy's facilities at Compton Park as well as its coaching, sport science, analysis and medical provision.
Burke-Martin said: "Moving from being under the Foundation umbrella and into the Academy is a statement of intent towards women's football from within the whole club.
"We have our 'One Pack' ethos here, but the Academy showing they want the women and girls to be part of their set-up is a massive compliment for us, but it's also the way it should be.
"It's going to be of massive benefit, not only to the female footballers we currently have at the club, but also the thousands of young local girls who dream of playing for Wolves, and having a full-time member of staff who is dedicated to women's and girls' football at the club is a massive step forward.
"It will be dual beneficial, as the coaches in the women's section will get more support from the Academy, but we can also add to the support which is already in place in the Academy set-up, but in terms of what the Academy offers our women and girls, it is much bigger than anything we've had."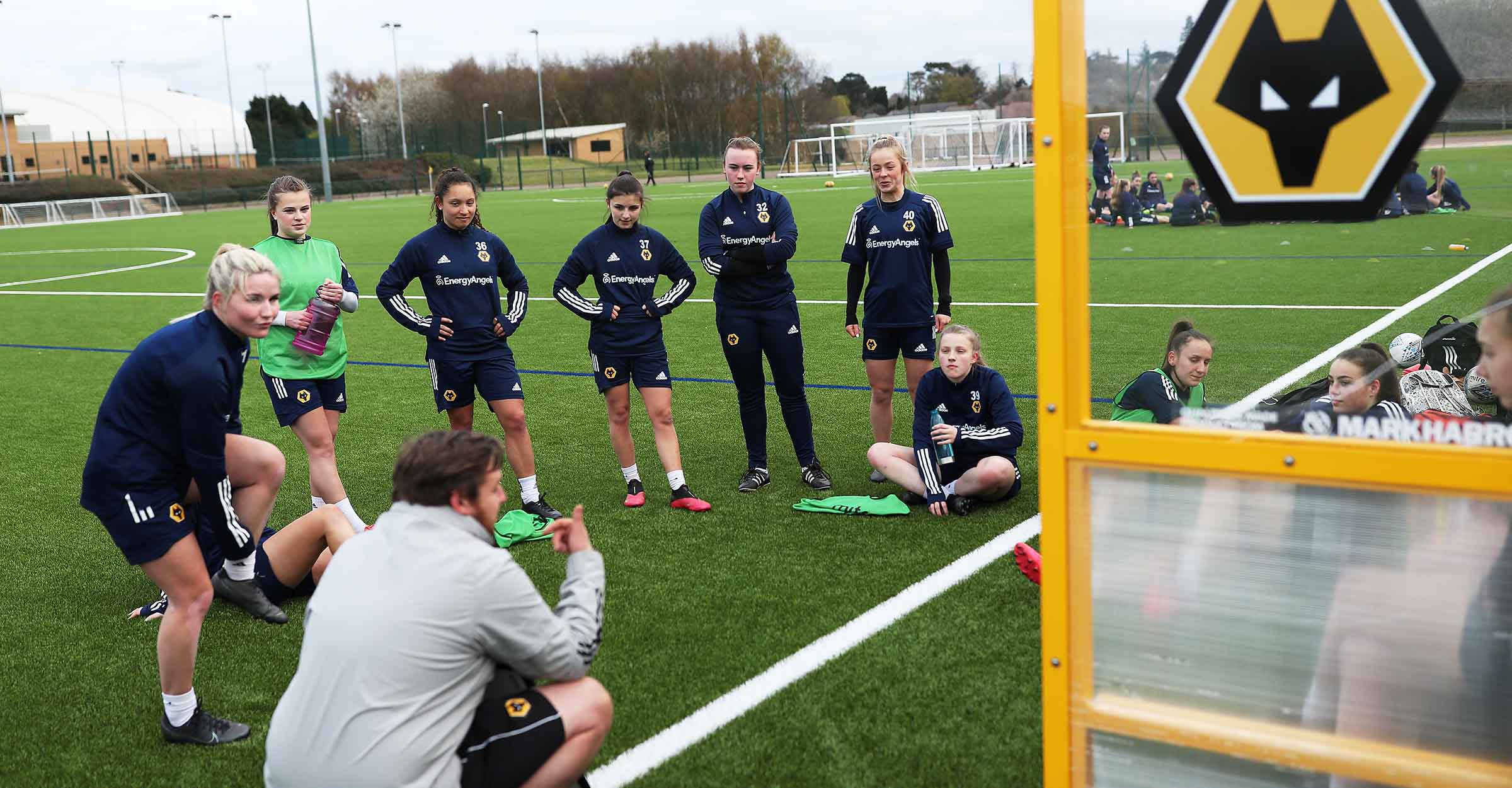 Wolves have been increasing their support for the women's and girls' teams gradually over the last five years following the arrival of Fosun and executive chairman Jeff Shi.
But Shi, who regularly travels to watch Wolves Women in action, and technical director Scott Sellars have now made the most significant move yet in helping the female arm of the club to increase its professionalism, and appeal not only to talented senior footballers, but also young girls from Wolverhampton and the West Midlands who want to make their break into the game in gold and black.
Sellars said: "Women's football has progressed massively over the last 10 years, and we want to support our girls' and women's teams as much as we can.
"We want to improve the quality of facilities and coaching that our female footballers experience, and we felt the best way to do that was to link our male and female provision together into one Academy.
"For us as a club, we also want to improve participation of girls locally to really raise the standards of our women's football programme across the age categories and hopefully they will progress into the first-team.
"We have a lot of knowledgeable and talented staff at the club, and by linking together, we can support each other to provide the best facilities and coaching possible. We can help develop our women's and girls' programme so local girls want to sign for Wolves and progress though at Wolves.
"Already this summer, a lot of the recruitment we've seen into the women's team has been down to the infrastructure, the facilities and the support we can offer them here at Compton, and it's really important we continue that across all ages."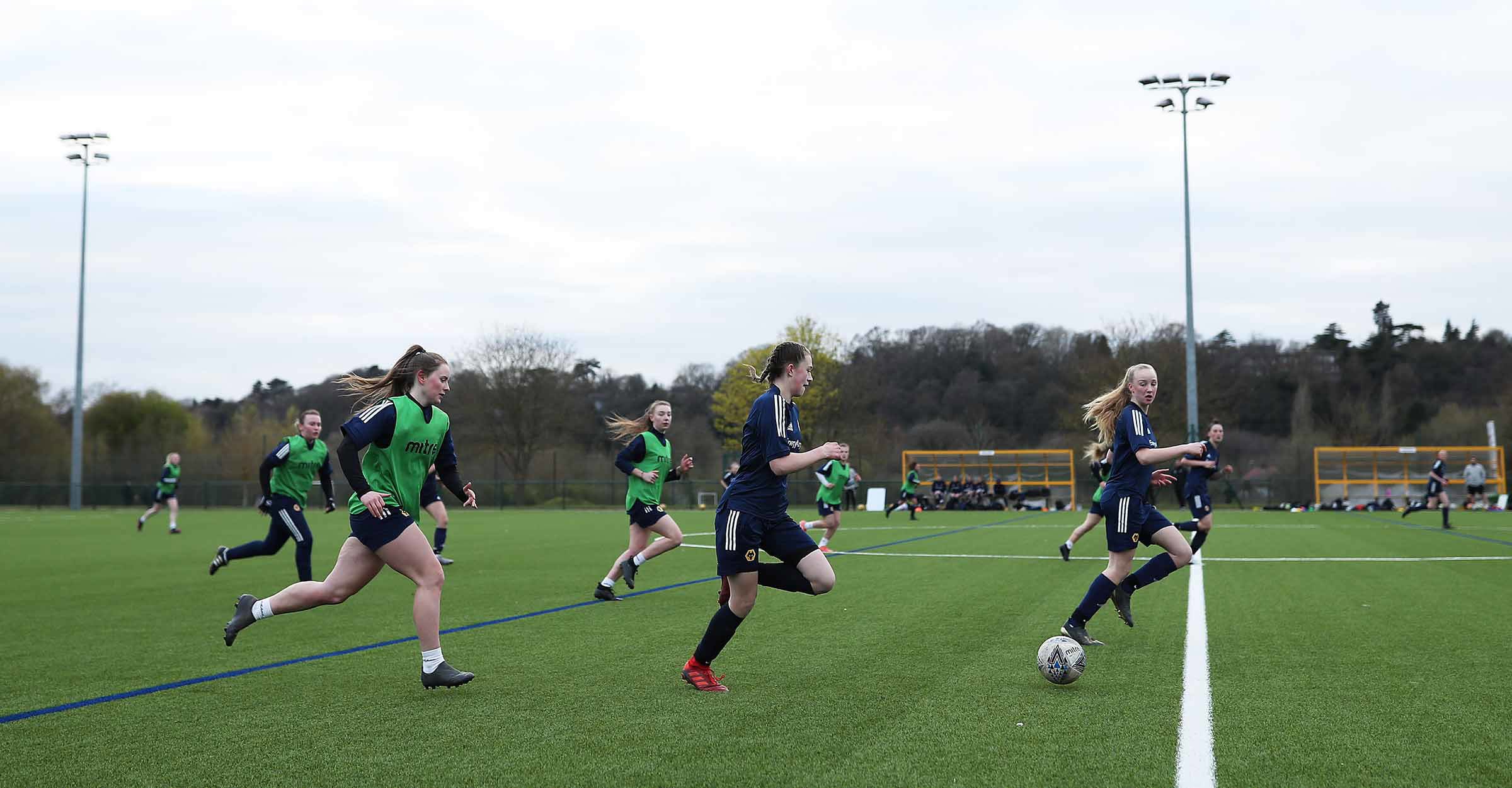 Although only a week into her new full-time role, Burke-Martin has been involved with the club for more than 16 years, having first joined Wolves Women's centre of excellence, before returning as first-team assistant manager under Dan McNamara a few years ago, having had time away from the game after she gave birth to her son.
But the former coach development officer is excited to see where the women's and girls' sections can go having been welcomed further into the male set-up as she takes 'small steps, but quickly'.
"For all the years I've been involved, it's been a steady increase on the offer we provide to our coaches and to our female players," said Burke-Martin. "We are definitely moving forward, and with a full-time appointment, I'm on hand all day to try and develop the women's programme as much as possible.
"We're going with the mantra of 'we're not standing still', we're just continuing to develop. What that looks like in five or ten years' time, I don't know, we're just taking each day as it comes.
"But we're continually driving to deliver more for the girls and women at the club. We want the opportunities for our players, staff, fans and volunteers – anyone within the club – the best we can possibly offer.
"Ideally, we want to be the most desirable club in the region for women's and girls' football, but we're well aware of where we are currently.
"There are two Women's Super League clubs and a Women's Championship team who are in tiers above us within the region, so we have to be mindful of where we are, but we will continue to drive to develop our place within the West Midlands."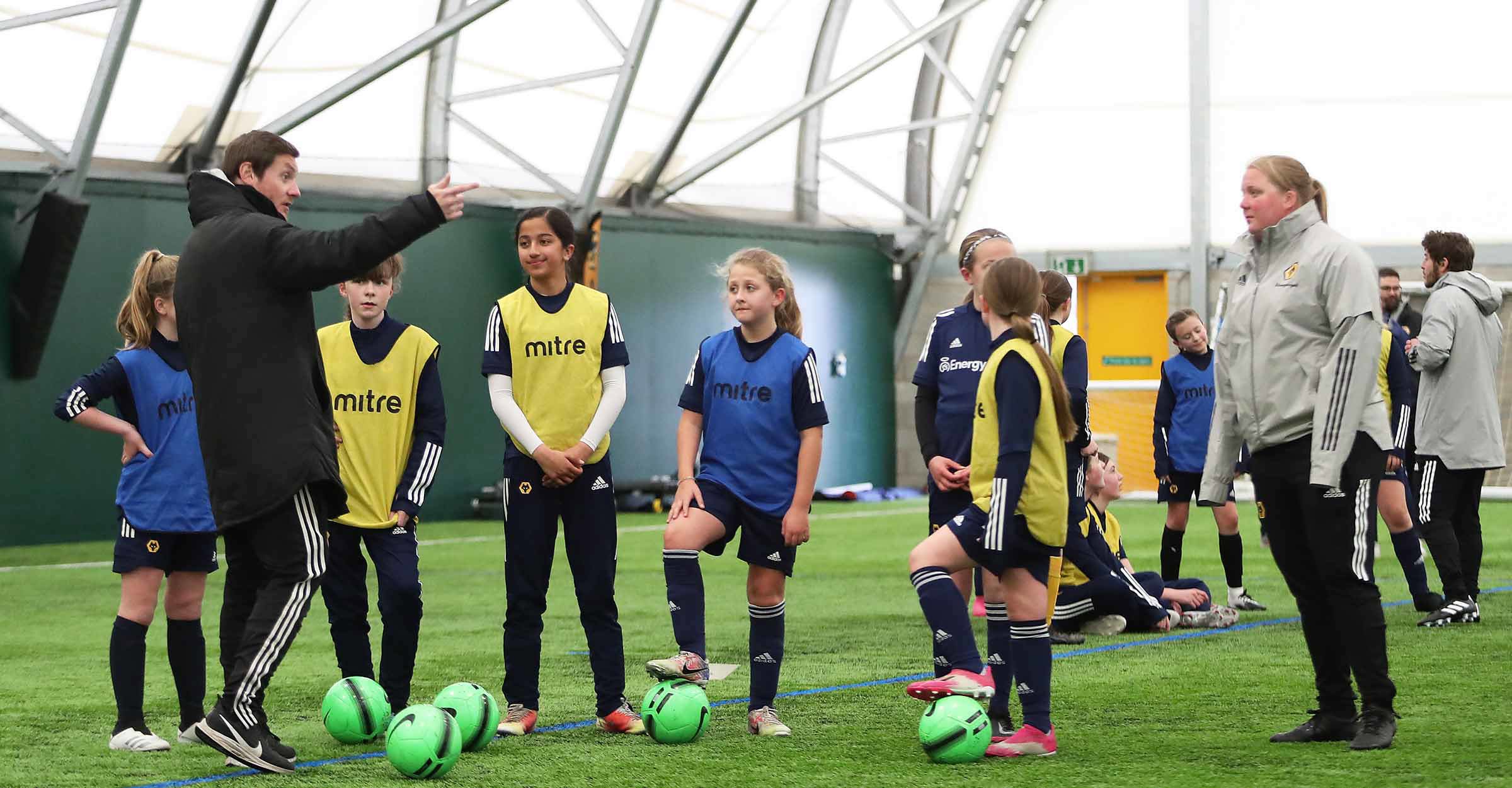 #WolvesWomen