29th May 2021
After the thrills of their FA Cup run Wolves Women turned their attention to the Pygott & Crone Cup, a tournament in which they met Stoke City, Lincoln City and Loughborough Foxes at both first and second team levels.
With the league season curtailed due to Coronavirus, it gave the clubs an opportunity to play competitive football, each Wolves side producing impressive performances in winning all of their games to be crowned overall champions.
The senior team started their campaign well, beating Stoke 5-1 with goals from Jamila Palmer, Tammi George, Amy Dicken, Ali Miller and Anna Morphet.
They had to come from behind in their second outing, against Loughborough, but despite being below their best they ran out 2-1 winners courtesy of a last minute goal from Summer Holmes after debutant Leo Joyce had hit the equaliser.
They again went a goal down when they took on Lincoln, but a hat-trick from Miller plus a Joyce strike turned the game on its head as a 4-2 victory saw them finish the tournament with a 100 per cent record.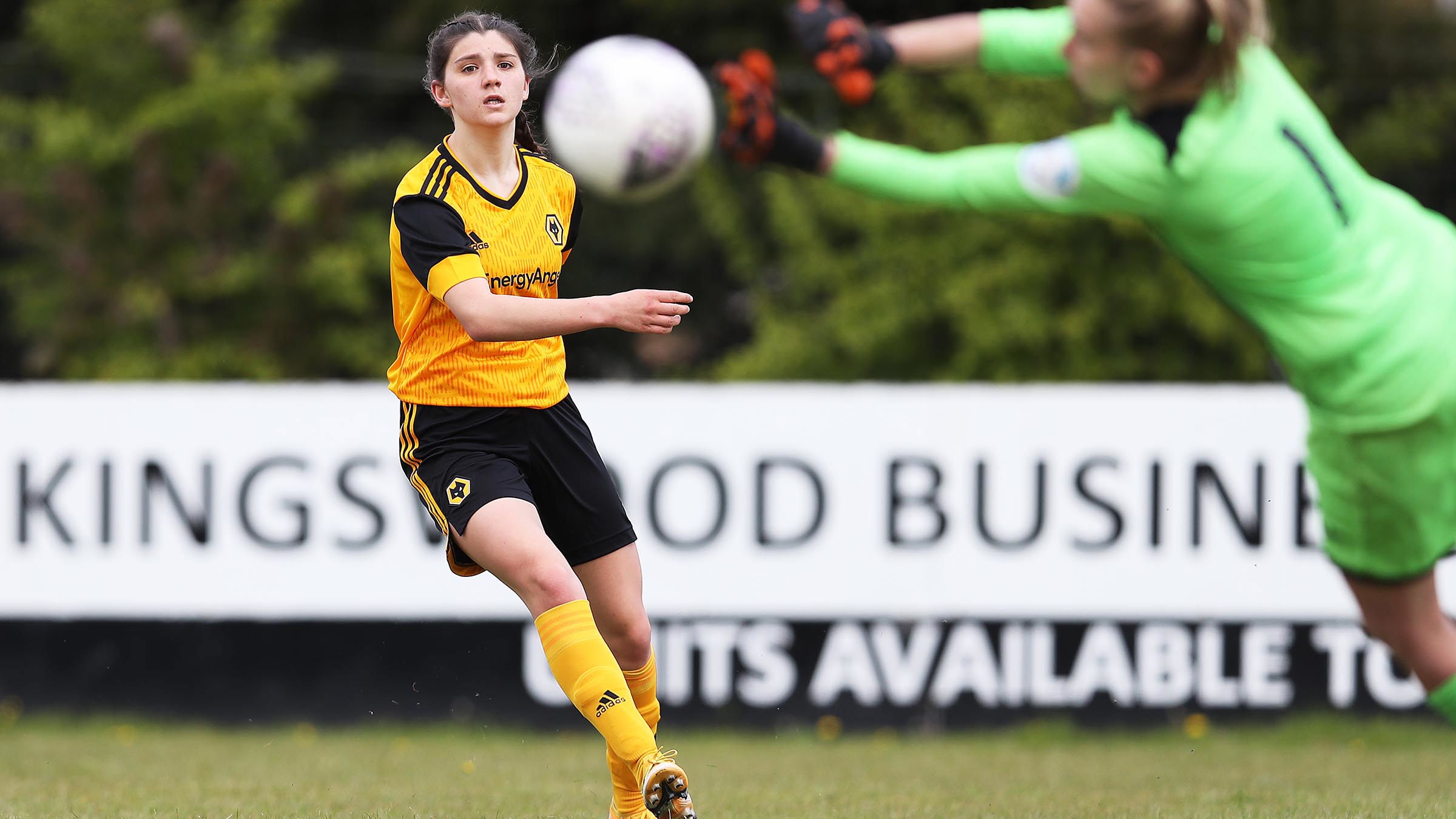 Manager Dan McNamara felt it had been an excellent test for his side. He said: "We wanted to maximise playing time and wanted something a bit more than just friendlies, so this competitive tournament put together by us and Lincoln was just what we needed. You enter every competition wanting to win it, so it was fantastic for the girls."
The reserves started their campaign with a 2-1 win against Lincoln, Dani Staley and Daisy Wickett scoring the goals. Lauren Riley and Shelbie Cartwright were then on target as Stoke were beaten 2-0.
The final game brought a resounding 10-3 victory over Loughborough, four goals coming from Riley with two for Cartwright and one apiece for Staley, Wickett, Courtney Dilger and Beth Lewis.
The team finished the tournament with an impressive goal difference of +10, delighting manager Sarah Lowden. "The girls have been outstanding throughout the Cup," she said, "and showed how much talent is in that squad despite their youth."