15th November 2020
Captain Anna Price has become only the third player to make 300 appearances for Wolves Women – and the long-serving central defender celebrated in style.
Just two minutes into her landmark outing, October's National League Division 1 Midlands game at Lincoln City, Price hit a rare goal to set up a vital 3-2 victory over promotion rivals to maintain top-of-the-table Wolves' 100 per cent record.
It was only the 56th goal that the 34-year-old club stalwart had scored in the 19 years since making her senior debut in a Birmingham County Cup tie against Aston Villa; and it was also a goal that settled some pre-match nerves she hadn't expected to be feeling.
"I didn't realise that this game was going to be my 300th until Macca (manager Dan McNamara) told me a few days earlier," reveals Price – or 'Perksy,' as she is popularly known after her maiden name Perks.
"I knew I was getting close to 300, but I don't count my appearances and so it came as a bit of a surprise. It was certainly different to when I made my 100th and 200th appearances – I'd no idea I was hitting those numbers either time.
"I did get a bit nervous before the Lincoln game, but I think it was more about the fact that it was such an important match for us than my own situation.
"Lincoln were unbeaten as well as us and they're a very good side, so we knew it was going to be tough and that's how it turned out.
"It was a fantastic feeling when I scored, especially so early in the game, but Lincoln gave us a really hard battle throughout and we needed a stoppage time goal to get the (3-2) win we desperately wanted."
Last-minute 𝐒𝐂𝐄𝐍𝐄𝐒 🤪🤩

Enjoy the highlights of our stunning late victory at @Lincoln_Women from Sunday. 🙌

🎥 @EnergyAngelsUK pic.twitter.com/lstfoowK3N

— Wolves Women FC (@WolvesWomen) October 27, 2020
As well as passing the 300-appearances mark, Wolverhampton-born and raised Price has also gone beyond a quarter of a century in Wolves colours.
She joined the club as an eight-year-old with her mate Amber Quick, who along with Anna played for their primary school boys' team and who went on to make 323 senior Wolves Women appearances before leaving the club.
"My mum saw an advert for 'Champion Coaching,' which fed into Wolves," recalls Price. "In those days, under-12 was the youngest age group team at the club so Amber and me had to wait to play competitively, but we loved it from the start.
"I've been a Wolves player ever since, although one year when I was at university in Sheffield I dual-signed and played for Chesterfield in a lower league."
Price gained a sports development & coaching degree at university, following which she went back to school – literally.
Having in her teens been a pupil at Thomas Telford School in Telford, she applied for and secured a job at the school and has been there since, teaching PE while also being assistant head of key stage and running the girls football programme.
Meanwhile she could this season surpass her old pal Amber's 323 Wolves appearances, Quick having left the club for Kidderminster Harriers, and possibly home in on the record 348 held by Anne Johnson, also now at Kidder.
Not that Price is thinking about personal records or beyond the current campaign. "I'm taking one season at a time," she says with a neat twist on the 'one game at a time' cliché perennially used by managers and players alike.
With so many seasons behind her there have been lots of highs and lows, stretching right back to her debut campaign as a 16-year-old.
"We were in the second tier back then," says Price, "and it was between us and Birmingham City for promotion to the top flight.
"The pivotal game was at Molineux, which Blues won and went up. They've been a top flight team ever since while we've been up and down in lower leagues, never really able to establish ourselves when we've been in the second tier.
"Losing big players like Emily Westwood (who went to Everton and became an England international) cost us as did losing our Centre of Excellence status when the FA re-allocated the Centres and West Brom were given the licence.
"I think the last players who came through the old Centre of Excellence and are in the first team now are Jamila Palmer and the Cross twins (Emma and Jade).
"But we're up and running again now with our RTC (Regional Talent Club) going really well and we've got some excellent youngsters coming through the ranks.
"We've also brought in a number of quality players at senior level over the last couple of seasons and I think we've now got the best squad we've had for years.
"A lot of that is down to the brilliant support we are now getting from the main club. With everything from superb training facilities to lots of positive social media exposure, our profile has been massively raised and we are attracting the sort of players that in the past wouldn't have wanted to join Wolves."
"Add all that to the professionalism that Macca and his management team have brought in since they came to the club and we've got a great recipe for success."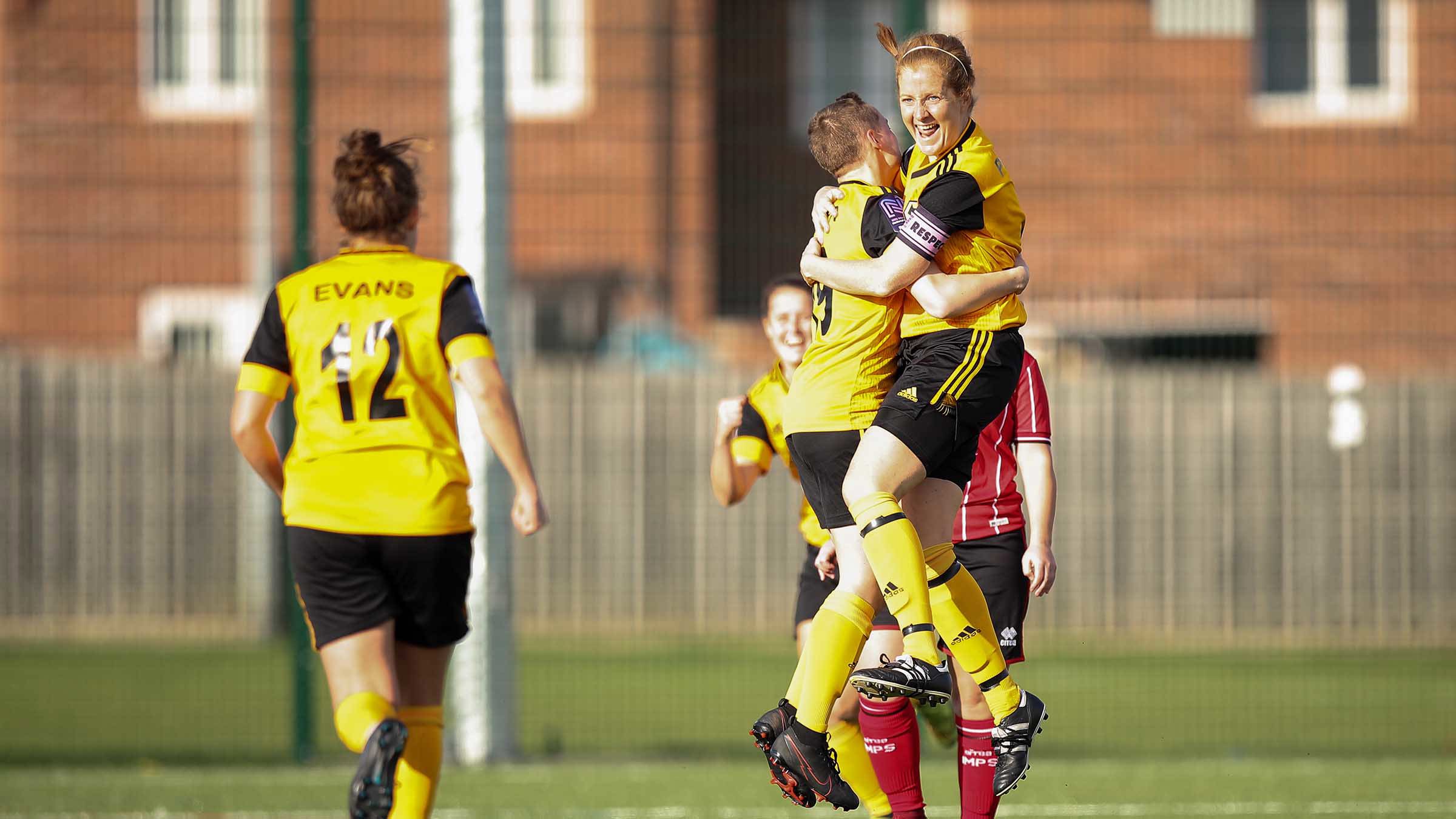 But for the coronavirus pandemic Wolves would almost certainly be playing in the Northern Premier Division this season, having been well clear at the top of the Division 1 Midlands table when the campaign was null and voided by the FA.
"Missing out on a deserved promotion was devastating," says Price, "but we can't dwell on it and in fact that devastation has become a motivational tool for us.
"We are absolutely determined to finish the job we'd almost completed last season. The standard of our division has definitely improved and so winning the league is going to be a tougher task – but I'm confident we can do it!"