25th October 2020
Wolves Women Player of the Year Jamila Palmer is supporting the No Room For Racism initiative which is being highlighted by Wolves Foundation and is in the spotlight at the men's game against Newcastle United on Sunday.
Jamila, set to be in action for Wolves Women as they travel to face Lincoln City on Sunday, has already given her backing to No Room For Racism by taking part in a call with participants from Wolves Foundation projects to hlghlight the Premier League campaign.
Part of the No Room For Racism campaign centres around making young people aware of the issues around racism and discrimination, encouraging them to reflect on their own attitudes and challenge negative behaviours if required.
Thursday's Zoom call which Jamila, was involved with featured former Wolves goalkeeper and now Sky Sports pundit Matt Murray leading a Q&A with recent signing Ki-Jana Hoever and former Wolves captain and now Foundation ambassador Karl Henry, and was open to participants at the Foundation's Premier League projects of Kicks, Inspires and Primary Stars.
No Room For Racism also highlights the need to have allies and people who support others in the face of discrimination, and while Jamila is delighted to say that she has never experienced racism in her career, she knows she would have the support of team-mates if she did.
And she would also be able to count on the backing of the person she counts as her main inspiration in her life so far – her Mum, Jackie.
"I have been fortunate not to have experienced racism and I don't know anyone that has," says Jamila.
"To be honest, I'm not sure how I would react if it happened. 
"What I do know is that the Wolves Women team is great and I get treated exactly the same as everybody else gets treated. 
"We have a laugh, we take the mick out of each other and just get on with it.
"I always feel comfortable walking out onto the pitch and never think anything bad is going to happen.
"If anything bad was ever said it would be like 'whoa', but I know my teammates would be right there supporting me. 
"I do think when it comes to racism it is just important to keep the conversations going and to keep highlighting things that need to improve.
"It's important for people to have good role models, and it's important for people to speak out. 
"Everyone should be proud of whatever they are and whatever their race, colour or upbringing."
Jamila, who was born and brought up in Dunstall, works at the nearby Wolverhampton Racecourse where she highlights a multi-cultural workforce where everyone gets on well.
And when talking about role models, Jamila has no doubt who has been her closest ally growing up – and will continue to be.
"It has to be my mum, Jackie," she says.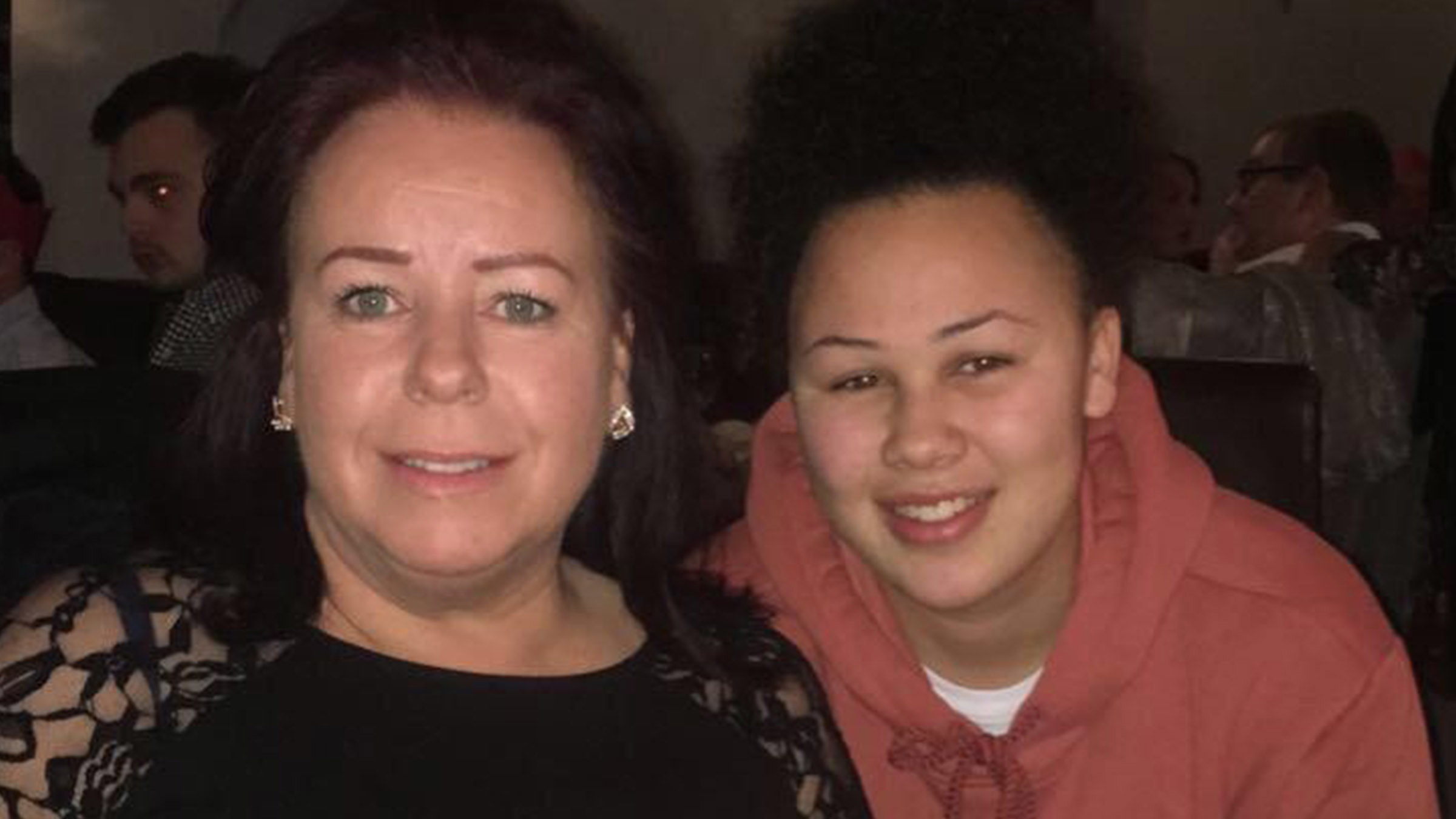 "She has brought me and my two sisters up from birth on her own.
"At the same time she had to work really hard to provide for us and get to where she is now. 
"She used to own a nightclub in town so there were times we weren't able to get to see her as much but as we grew up she moved into a 9-5 job so we get to spend more time together.
"My mum is loud, bubbly and outgoing, and is always ready to cheer us up when we need it and are ever feeling down.  She just gets things done as well. 
"You can put anything in front of her, and she might complain a bit, but then she will do it, and everything gets sorted!
"Some tough obstacles have been put in Mum's way but she has come through them and become a stronger woman."
Wolves have been carrying several stories during Black History Month with members of staff highlighting their own role models and inspirations.
Click here for the words of Kiya Wright from the Conference and Banqueting team and here for Under-23 defender Michael Agboola.
Click here to view the coverage of Thursday's call around the No Room For Racism campaign.