17th August 2020
Exciting new signing Kate Evans will add pedigree to the Wolves Women midfield as the former Bristol City and Coventry United player joins the quest for promotion to the top flight of the National League.
"Kate's a dynamic midfielder who I saw play for Coventry United a couple of times last season," said manager Dan McNamara. "She's been fantastic in training and I'm sure she's going to be a very important player for us."
The 23-year-old Evans, whose early career at Super League club Bristol City and last season's stint with Championship outfit Coventry United sandwiched a four-year spell playing college soccer in America, is certainly up for the challenge.
"I signed after being very impressed with the ambition and facilities at the club," says the centre midfield player. "I also spoke to a couple of Wolves players who I know, and they had nothing but good words for the club.
"The team were set for promotion last season before it was null and voided because of the coronavirus pandemic, and from the quality of the players I've seen in training I believe we can finish the job this time around."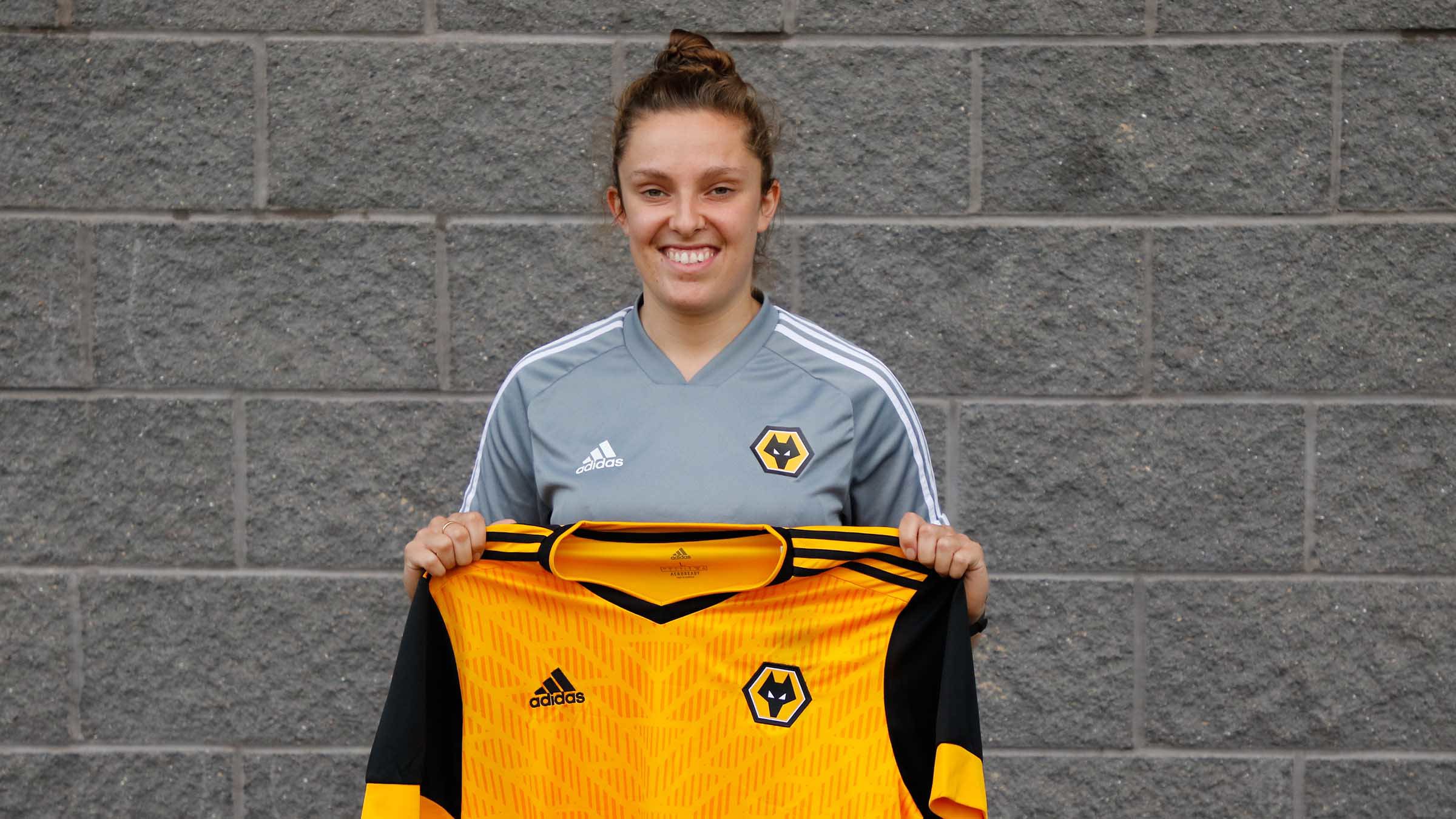 The Wolves players that Evans already knows include Lowri Walker, Anna Morphet and Alex Buck, all fellow students at Birmingham University, where the club's new recruit is studying for an MSc in physiotherapy.
Her current degree course follows studies undertaken on soccer scholarships in the USA at both the University of Maine and Oregon State University. "It was an amazing experience and I thoroughly it," says Guildford born Evans.
"I came back home in July last year and signed for Coventry United this January. So, I didn't have long playing for them, but it was a good transition back into English football and now I'm ready to move on with Wolves."