20th May 2020
An exciting opportunity to develop footballing talent while earning a university degree has been awarded to two young members of the Wolves Women squad who will head to the United States on a soccer scholarship.
Goalkeeper Maddie Elbro and midfielder Nyah Edwards, who have spent several years at the club having come up through the Wolves Regional Talent Club (RTC) to reach the first-team, will now leave Wolves to start their scholarships courses stateside at the start of the upcoming American academic year in August.
Although this means their Wolves careers have come to an end, the opportunity to earn a university degree while also focusing on improving their footballing ability, in a country where the women's game is as big – if not even bigger – than men's football, is one that very few young female players from the UK ever get the chance to experience.
Steve Cullis, Wolves Women & Girls' technical director, was thrilled for the girls, saying: "Everyone involved in Women & Girls football are delighted for Maddie and Nyah to have received full scholarship to two of the leading universities in America.
"During their time at Wolves, both Maddie and Nyah have worked tirelessly to progress on and off the pitch, they have shown all the correct characterise you would expect in a top athlete and as club we can't be any prouder of them.
"We would like to wish them all the very best for the future and hope to see them return to Wolves one day."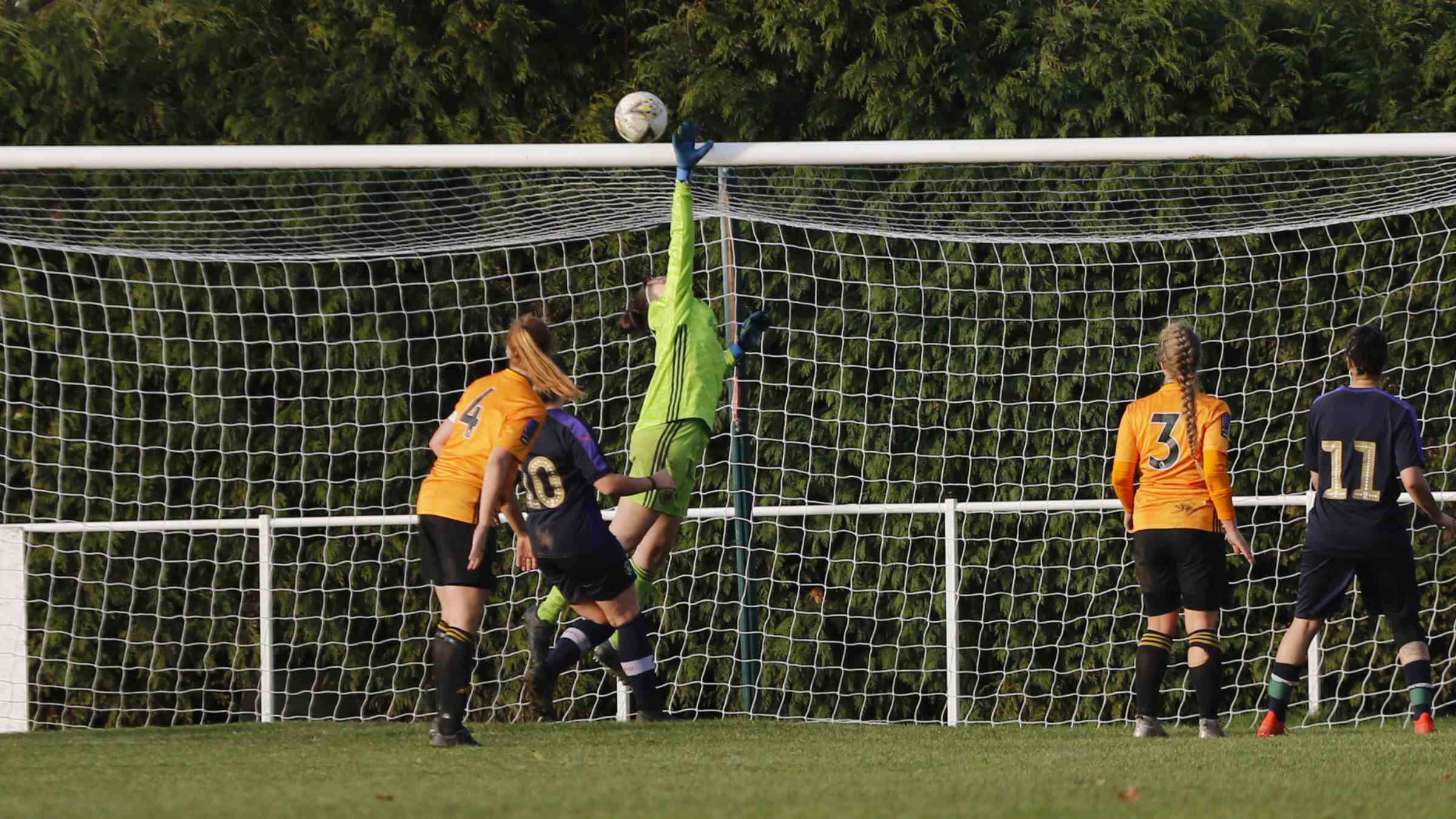 Elbro (pictured above) and Edwards will spend the next four years studying occupational therapy at Mercyhurst University in Erie Pennsylvania and sports science at Queens University of Charlotte, North Carolina, respectively, while also guaranteeing the opportunity to continue playing football at a competitive level.
"I compared UK options to US options initially and what they offered, and the US offering in terms of education and sports facilities seems to be far superior." Elbro explained. "But the icing on the cake is the scholarship on offer, meaning a good degree with no debt."
Edwards (pictured below) echoed those thoughts: "It is a great opportunity to play football at a high standard every day whilst at the same time gaining a high level of education.
"Both the training and facilities were of a totally different standard in the US to any university that I looked at here which helped finalise my decision, along with the scholarship opportunity providing education without debt."
After sending footage of them playing for Wolves and sitting their SAT entrance exams to prove they were both academically capable of reaching the required standards of the top American universities, the girls were then approached with several offers, before selecting the college which would suit them best as they aim to achieve their goals of becoming professional footballers.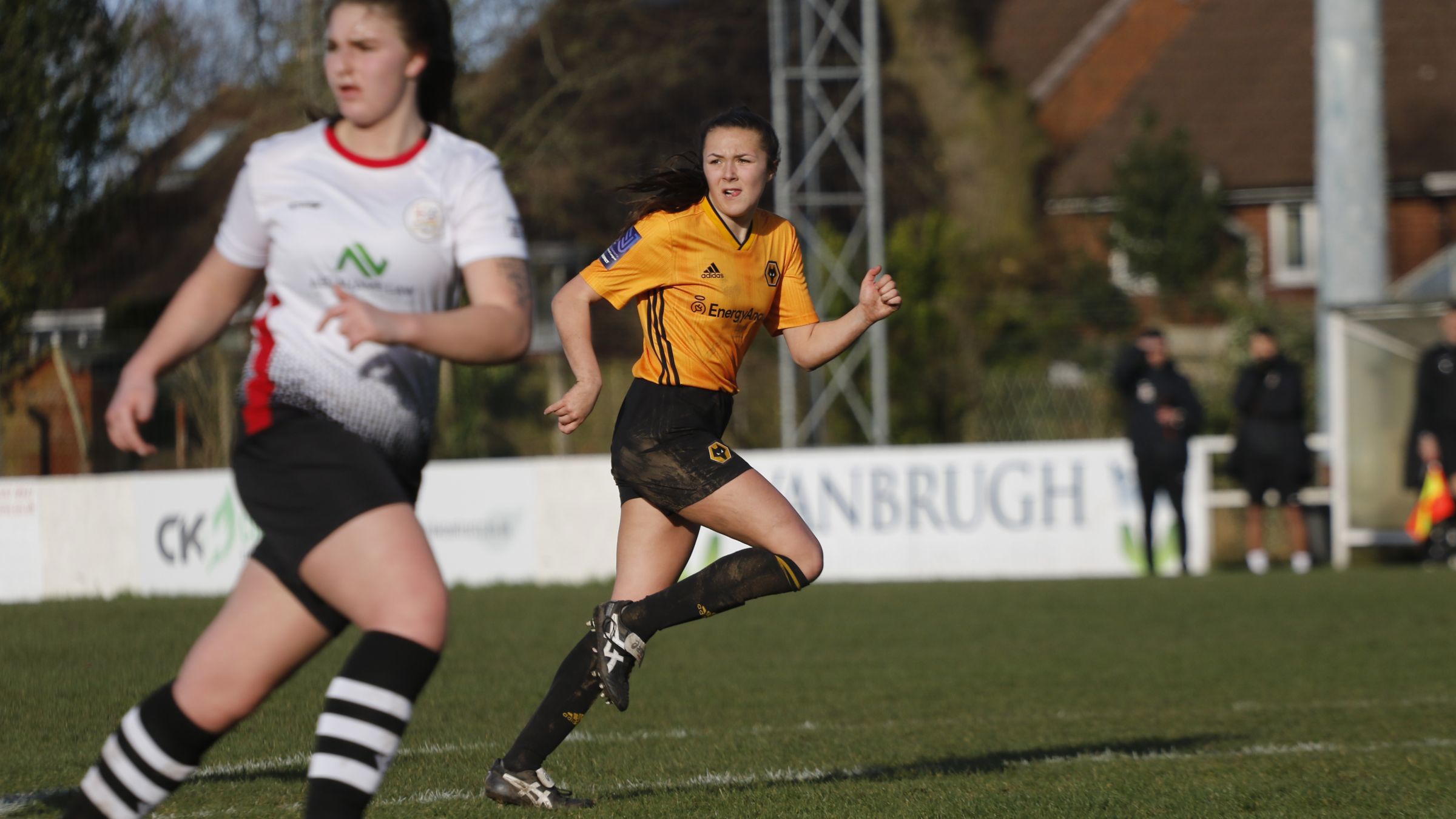 Elbro said: "I want to attain my degree in occupational therapy, whilst improving my football, and increasing my overall fitness, to become the best goalkeeper that I can.
"Everyone at Wolves have been really supportive from the time I was first signed with the RTC. They have offered great training and facilities and have helped me improve to the level I'm at, and to attain my scholarship. I'm forever grateful."
"Over the next four years I am hoping to have gained a degree in sports science and to have improved my overall game," Edwards added. "I am excited for the overall life experience of moving to another country to play the sport I love which will hopefully help take me a step closer to achieving my lifelong goal of becoming a footballer.
"Since being at Wolves, it has helped to improve me not only as a player but as a person too. I have been lucky enough to progress through the RTC age groups into the development and then break through to the first-team.
"I found that the training has been at a very high standard along with the outstanding facilities which have really improved my all-round game, something that will really help my achieve my dreams in the States."

#WolvesWomen