14th September 2021
James Collins admitted his side for Wednesday night's Premier League Cup visit to Exeter City might be made up of a mixture of his under-23 squad and under-18s as Wolves aim to make it two wins from two in the competition.
Having overcome Premier League 2 Division 1 outfit West Ham United a week ago, Collins' side turn their attention back to the cup after a quick Division 2 jaunt last Friday evening in a 1-1 draw with Burnley. As the under-23s head to Devon tomorrow, Collins may be turning to some of the players who are not always regulars within his starting 11.
On preparing for Exeter
"We haven't got a lot of other players to bring in. The club policy has been to promote the younger players up, which is great. We've seen in the last few weeks that Kam's [Kandola] has done really well at centre-back, Aaron's [Keto-Diyawa] done well at left-back, so we haven't got a lot of other players to bring in.
"But people like Lee [Harkin], people on the bench, Justin [Hubner] hasn't played for a bit, he was away on internationals last week, so they'll get some opportunities, but we've just got to assess who's physically up to playing two games a week at the moment.
"We'll speak to the medical team and the ones who are will, and the ones who aren't will get a rest and we'll bring some of the younger ones in."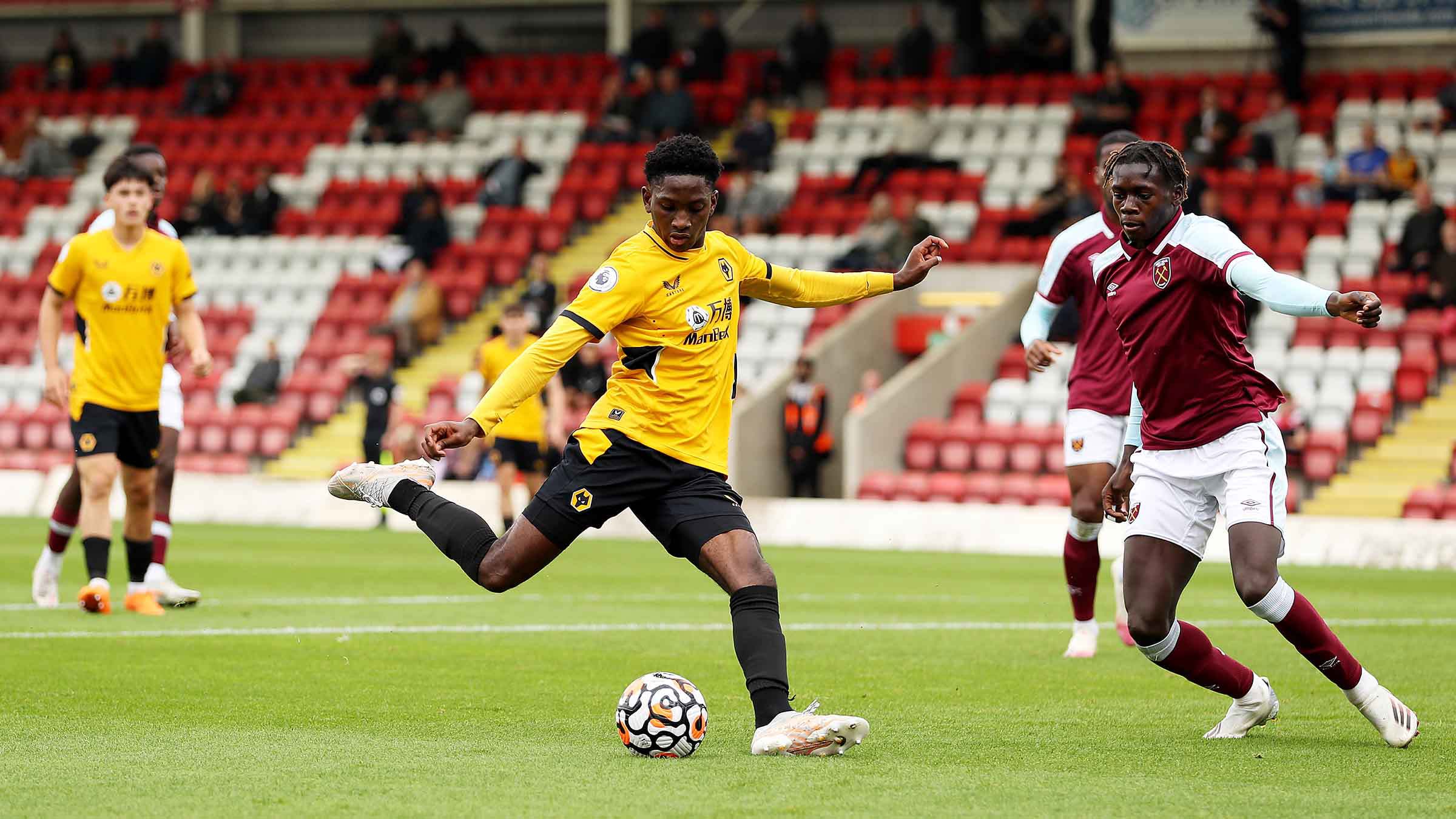 On a goalless draw with Burnley
"I would've been disappointed if we'd have lost the game because I felt we had the better of it. You know what to expect when you come to Burnley; competitive, balls in the box, lively, second balls – they're good at it.
"They had some chances as well, but I thought we had the better of the chances, so to concede a poor goal after we've gone three games without conceding – we're quite proud of that record – and then to give a goal like that away from a penalty.
"But I was delighted with the response after that. I thought our goal was magnificent and then we had a chance at the end with Lee [Harkin], who probably should've, could've won it. But I thought it was a decent game."
On a goal for captain Cundle
"I have to say that Luke Cundle's been magnificent for me and for us since last season and into this season. I thought he looks like a real talent and a real good footballer.
"When we went behind, you need those players and those types of characters to say, 'Come on'. Someone's got to pull you and tug you back into the game, and that's what he did – obviously with others linking in, Harry [Birtwistle], etc.
"It wasn't just Luke, but I thought Luke really drove it and got the goal his performance deserved."
79' | #BUR 1-0 #WOL

Lovely interplay between Birtwistle and Cundle and tonight's captain finishes brilliantly!#BURWOL #PL2

📺 https://t.co/C5IOZ5brIb pic.twitter.com/5XecagmuRv

— Wolves Academy (@WolvesAcademy) September 10, 2021
On a first start for Griffiths
"Harvey's been out for a long time injured. He's come from Manchester City and been thrown in the deep end. He's not been eased in, but we're trying to look after him physically because we don't want to get him injured – that's why he came off again today.
"He was getting a bit of cramp and a bit of tightness in his legs, but he's showing signs he will be a good player for us.
"I'm looking forward to when he's really at his peak fitness and with him, Owen [Hesketh], Cundle linking together is a good sight."
On assessment of the season so far
"I think this is where we're at. We've had a good spell, we've only lost one game this season so far, with a poor performance at Reading, and we're probably not good enough at the moment to go and win a game like the Burnley one comfortably, but we probably edged it.
"But when you're only edging games 1-0, it can go either way, and tonight could have done that.
"We're progressing and I'm pleased with the younger players, but they've got to keep pushing forward and keep getting better as the season goes on."
#WolvesAcademy