18th August 2021
Under-23 head coach James Collins was delighted to see his side open their Premier League 2 campaign with a well-earned victory over Middlesbrough.
Returning to competitive football after last season's play-off semi-final disappointment, the development team quickly put any memories of that campaign behind them as Austin Samuels' brace saw them take the win at Aggborough.
As fans returned to watch his team – many of whom have spent pre-season training with Bruno Lage's senior side – for the first time in 18 months, Collins was happy that his players were able to earn the three points despite tiring late on as many played their first full 90-minute match of the campaign.
On opening day victory
"It was great to be back. We played most of our games last year in the afternoons so it's nice to be playing back at nights, under the lights, with a crowd in, and it definitely felt different.
"I was delighted with how we played at the start of the game, I thought we were outstanding. It was a pleasure to watch them. But then I thought we tired.
"A lot of the boys who've been with the first-team haven't quite had 90 minutes yet, they've had a lot of good training, but not the 90 minutes, and that showed in the second-half, so they needed that.
"But then we hung on well in the end. Part of under-23s football is learning how to win, and we found a way to do that – just about."
On Louie Moulden's debut
"He's an excellent goalkeeper and he's got a real personality and character. I haven't seen much of him in training because he's been down with the first-team.
"But we saw him when he came in on trial at the end of last season, and I thought he was excellent tonight. It always gives you confidence when you've got a good goalkeeper in there."
16' | #WOL 1-0 #MID

A superb strike from Austin Samuels kickstarts our season!#WOLMID #PL2

Watch live 👉 https://t.co/m95E6CPV57 pic.twitter.com/pkcjSV7v1z

— Wolves Academy (@WolvesAcademy) August 16, 2021
On working in co-operation with the first-team
"The main change is that he's [Lage] very keen to include us. We're welcome to any training session, we're welcome to be a part of the conversations and feel part of it, which then gives you an opportunity to mirror what he is doing.
"What I have noticed is the differences in training, the intensity of the training, the intensity of the coaching – it is a real sight to see, and that gives you an opportunity to pass that on to the 23s group."
On Semedo getting minutes after isolation
"I think the new manager will do what is right for the players. Some managers don't like their senior players playing in under-23 football, some see it as a B-team and a way to give them game time.
"Nelson's had 10 days of isolation so he hasn't played, and playing in this game was better than a training session for him.
"We wanted him to do an hour, get him up to a certain point, and I thought in training with us yesterday and today, he was a real professional.
"Again, for our players to see that is such a good learning curve for them, to see how he approached an under-23 game when he's played at the heights that he has."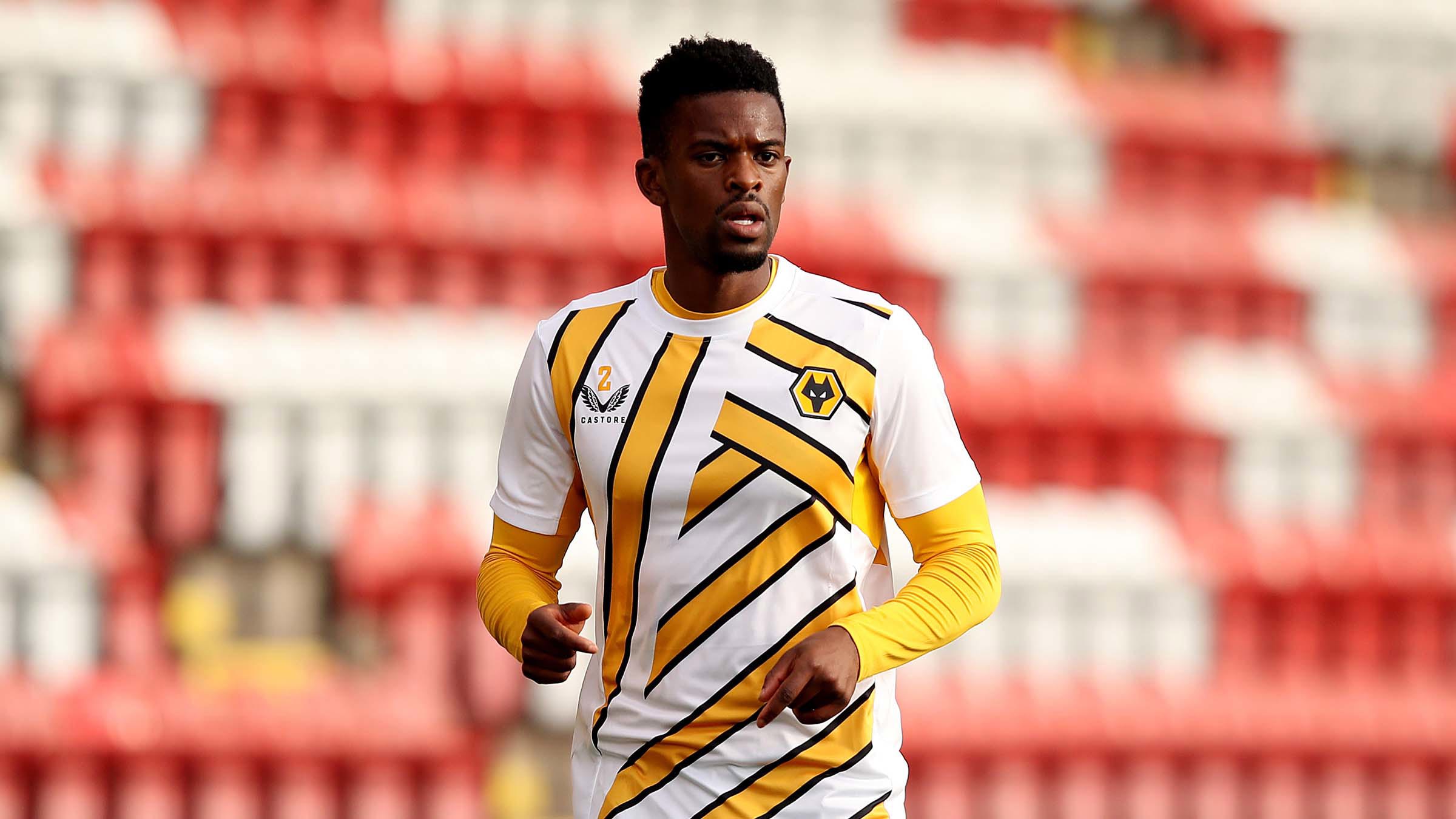 On injuries to Bueno and Lonwijk
"Hugo's got a bit of a long-term injury, so he'll be out for a while. Nigel's got a little niggle which we could've pushed him through today, but that's not worth it at under-23 level.
"We didn't want to risk him being out for six months because we've pushed him, so we just felt another week might help him. He was frustrated, but we felt that we were doing the right thing for him."
On possible outgoings in the transfer window
"Some could still go on loan. We work with low numbers, which at times makes it difficult, but also helps with inclusivity; everyone's involved and everyone's part of it.
"We've got a lot of games coming up, so we're going to need the bodies and we're going to need some of the younger ones from the under-18s group.
"It's always nice when the manager drops one or two down from the first-team as well, and it gives you a real joined up thinking within the club."
#WolvesAcademy