11th May 2021
James Collins believes his players will learn from the challenges of Monday's draw with Reading when they compete in the Premier League 2 Division 2 play-offs.
The under-23s responded well to suffering a 5-0 loss at the hands of the same opponents recently and were on course to earn home advantage in the semi-finals, only for a late Royals equaliser to deny them that privilege. Regardless, Collins was pleased with the application and response of his players and is now looking forward to the play-offs with excitement.
On being held to a draw
"We went there last week and got turned over by the same 11 pretty much. So, I thought we had a terrific response today, I really did. I thought we adapted and responded to last week with our transitions and runs in behind, so I was really pleased to see what the players did today.
"I thought we deserved to win the game, having said that, they were a treat and what happened at the end is football. It's frustrating because we missed a few chances, but a draw after last week isn't a bad result."
On gambling at 2-1
"I always find it interesting anyway in football when teams are 2-1 up. We controlled the second-half and got the goal, and they think they've got to go for and get a bit of wind behind them, and we're thinking are we going to hang on with what we've got and the momentum of the game changes slightly?
"It's the million-dollar question in football, can you keep driving forward when you're 2-1 up to make it 3-1? We had a few chances and I have to say, 'Jacko' didn't have a shot to save second-half, but they took the goal well."
Estrada ➡️ Cundle ➡️ Carty

A goal of real quality!

📺 https://t.co/UQJhYb8Pnl pic.twitter.com/azPq7yOBnS

— Wolves Academy (@WolvesAcademy) May 10, 2021
On handling the game's questions
"You look at the first-team at the weekend playing against 10 men, you've just got to make the right decision in the dying moments of the game, when it's the difference between three points and one. The first-team did it at the weekend, we couldn't quite manage it today, but I still thought we finished the game strongly, we just needed to be a bit more ruthless in the key moments."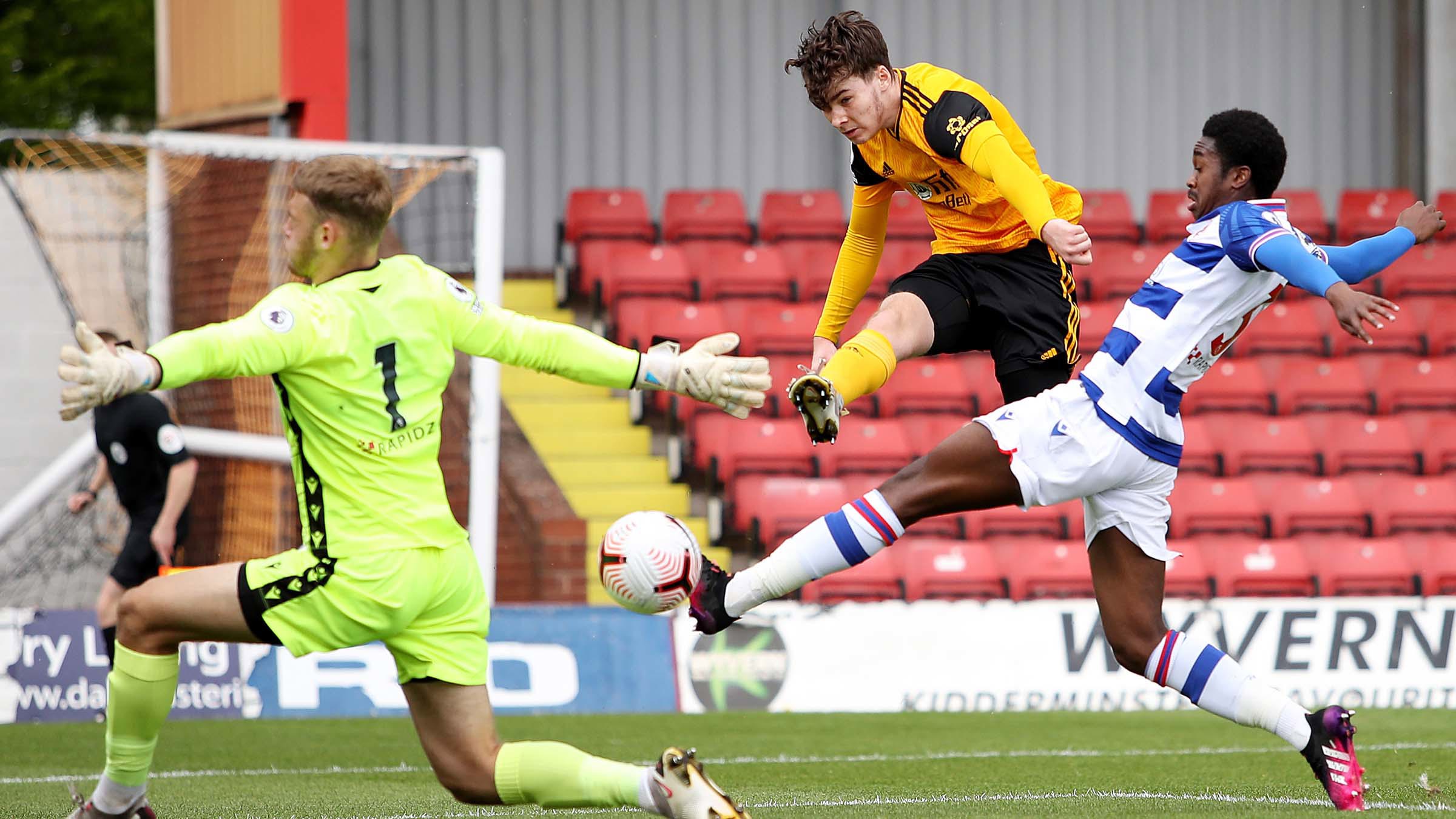 On channelling their disappointment
"As a young footballer, when you've been beaten 5-0 by somebody it's embarrassing. You want to put it right and I think they felt winning the game on Monday would have put that right. We definitely put it right with our performance.
"Finishing third would have been nice, but fourth with the young players we've got this year is a good achievement. Now we've got the excitement of the play-offs which will be a great learning experience for them."
#WolvesAcademy