24th March 2021
Wolves defender Nigel Lonwijk has his sights set on helping out at both ends of the pitch after scoring his first competitive goal for the under-23s to earn a point against play-off rivals Middlesbrough.
The Dutch centre-back has been a regular in training with Nuno Espirito Santo's first-team this season, even appearing on the bench in the Premier League, but Lonwijk is enjoying playing each week with the development side, and after catching the goalscoring bug with his first of the season, he has set himself an ambitious aim come the end of the campaign, which he hopes will end up in promotion.
On coming on strong in the second-half
"It was a difficult first-half, we had a couple of chances and didn't finish it, and then the game was going up and down because we would lose the ball very quickly and they lost it as well, because it wasn't a good pitch.
"But second-half we picked it up, did the job, got the point and did well. I think we need to be happy. I think we could've scored a couple more though, but we need to work on that."
On fighting until the end
"Yeah, as a team, I think we always work hard. We work until the end of the game. We knew the goal would come if we just kept working.
"We've been on a good streak, a lot of clean sheets, scored some good goals and won most of the games, so I think we're in a good flow now."
On scoring the equaliser
"It's my first of the season, but I will try to help them a bit more. It's always nice to score, it's not my job, but it's always nice to get one from a set-piece. We train a lot on this.
"Jack goes across and we get a block there for Jack, and I go in the middle, so if Cundle overhits it or Jack gets a little flick-on, then I'm there to tap it in.
"But I need to score a couple more, I would like four or five more this season – that's my target."
View this post on Instagram
On adapting to different systems
"We need to be able to play in both a back four and a back five, and it just depends on how the opponent plays. We just need to adapt to that."
On training with the first-team
"I'm still an under-23s player at the moment and I'm doing my job here. I like to play here and it's always nice to get a taste of the first-team, but I still need to focus on the 23s.
"I just try to help the team like always, step my own game up and help the team as well."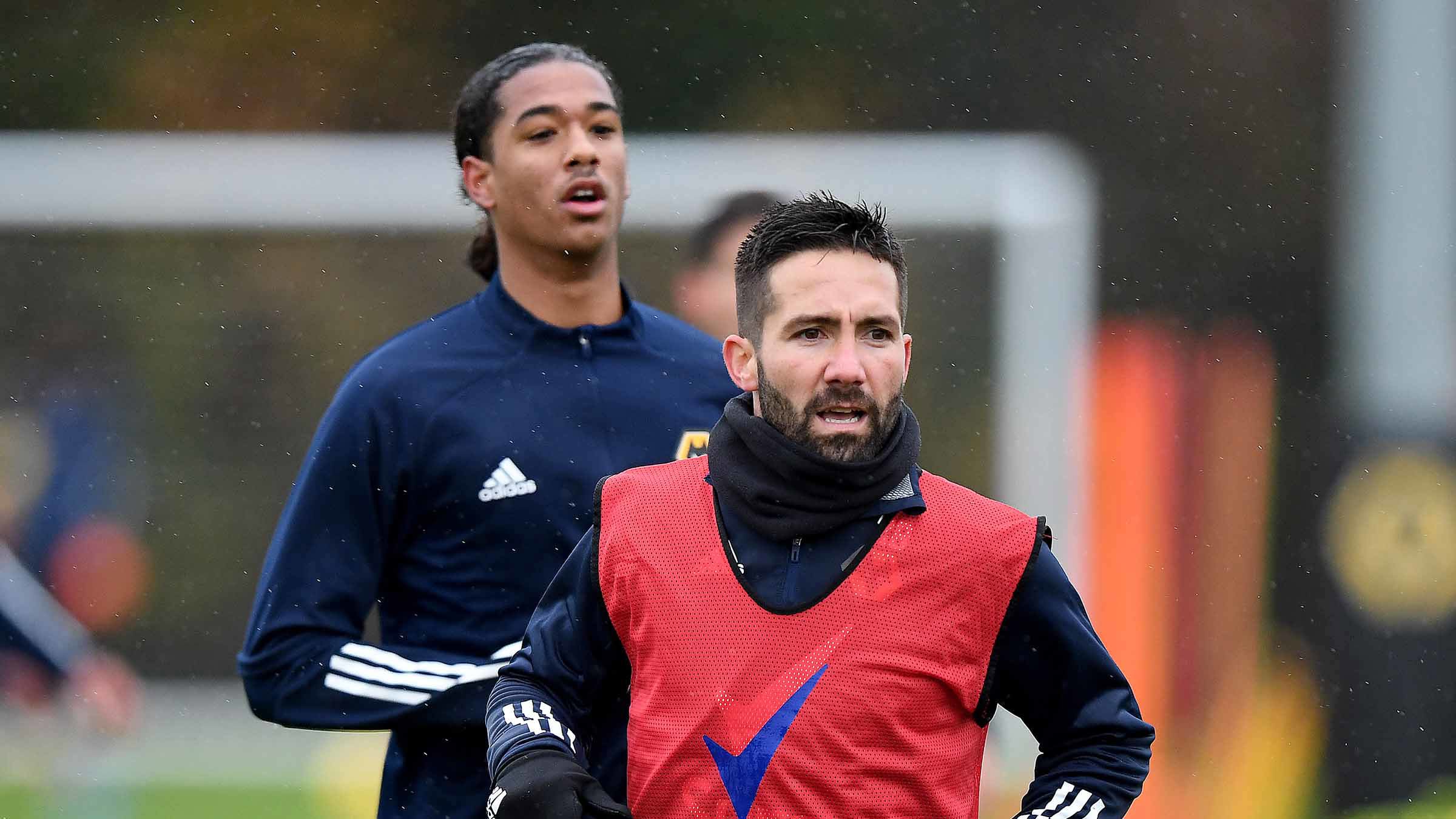 On aims for the season
"We've got three more games left on Middlesbrough, so if we can just keep on getting the points like we're doing now, keep playing how we do, I think we're on a good way."
#WolvesAcademy