17th March 2021
Under-23 boss James Collins believed Wolves deserved a victory in their goalless draw against Sunderland, but a lack of clinical finishing was the difference between one and three points.
In a game where the development side lost goalkeeper Andreas Sondergard and striker Conor Carty to injury, as well as having winger Theo Corbeanu missing on international duty with Canada, wing-back Jack Scott struck the upright with a header in the first-half before setting up great chances for Chem Campbell and Carty in the second, but Wolves, who dominated much of the game, were not to trouble the Sunderland keeper.
On having to settle for a draw
"I'm disappointed because I thought we deserved to win the game, I thought we controlled the game pretty much from start to finish.
"Probably the biggest disappointment from our point of view is that we didn't create a few more chances than we did. I thought we had good control, we passed the ball nicely, we played out from the back really well, our build-up was good and then we didn't take our chances.
"If you look at it at the end, we had a good header from a corner, we had Conor with his chance in front of goal 15 minutes from the end, one or two other little moment, but probably didn't have enough creativity in the final third.
"But I still thought we were good value for the point, and probably deserved to win."
On difficulties in breaking Sunderland down
"They came here and they had a go. For Sunderland, that's their style, that's the way they've played against us in the under-23s before. They have good shape and they're hard to get through, and they sit in a mid to deep block.
"I thought in the second-half, they came out and pressed us a little bit more, which certainly helped us at times, but the first goal is vital. If you get the first goal, that opens the game up, and you then can go on and win it by two or three. But while it's still 0-0, or even away from home when we played them and went 1-0 down, after that it gets difficult because they're hard to break down.
"The first goal was key and we didn't quite get it when we needed it, but I still thought the boys played some terrific football at times. I've just said to them in there that I know they're annoyed and disappointed, but it's about producing players.
"We had at least four or five of the best players on the pitch today, so that's a promising sign."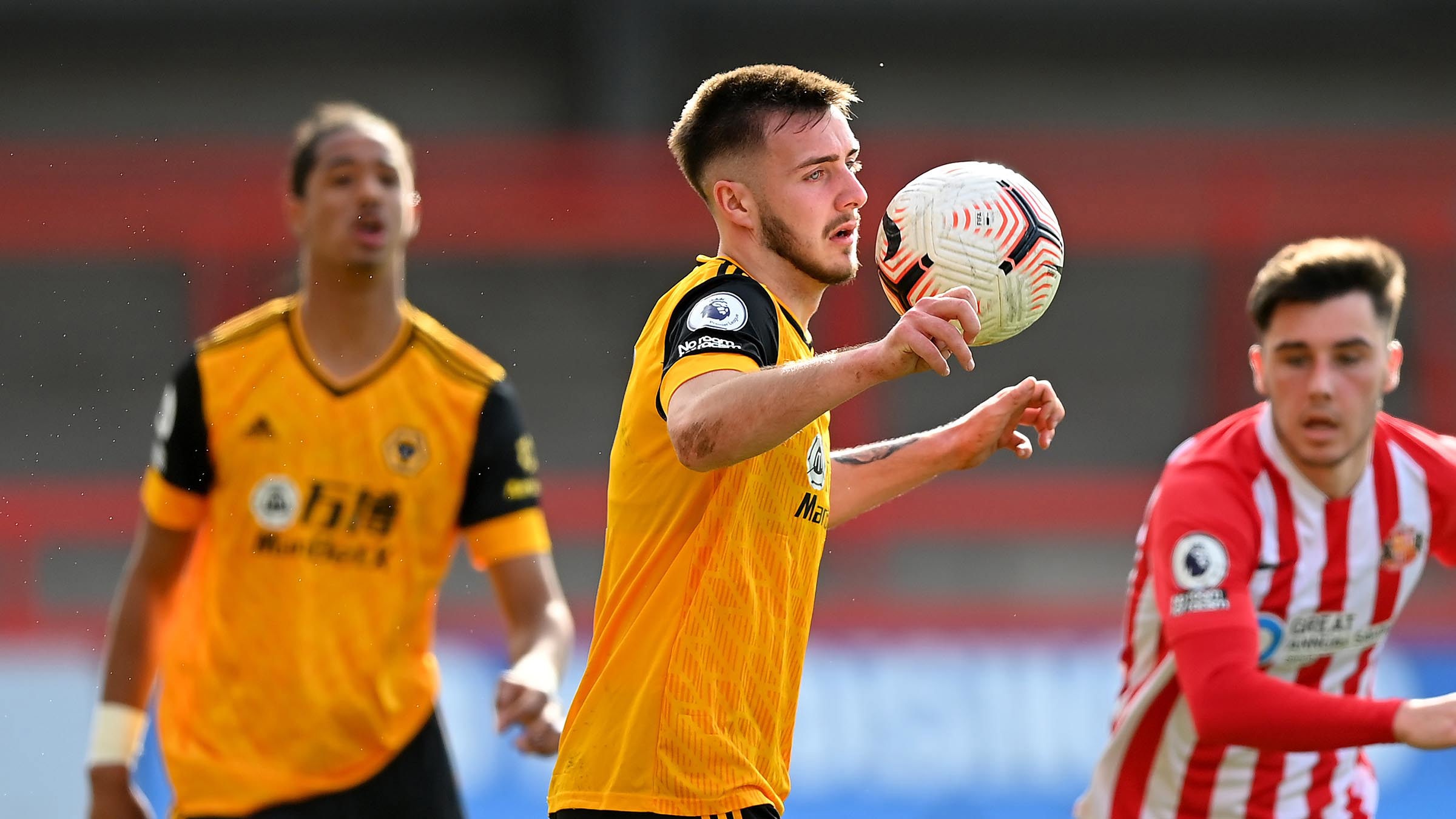 On disappointment in the dressing room
"It's good that they're annoyed because you know as a player when you think you should've won the game, and they feel like they should've won that game.
"They saw it as a good chance for us to get the three points today, but that might end up being a vital point for the boys at the end of the season with the league positions.
"But for me, the pleasing thing was that we had some good players on the pitch. We had a team with an average age of 18 out there, and their average age is 20/21, so it was a test for us, it was a challenge, but we more than matched them."
On injuries to Sondergaard and Carty
"Andreas has got a blow to his stomach. I thought it was his ribs at one point, but it was just a knock that really tool the stuffing out of him.
"Obviously for the boys when they get hit in the stomach, it's a bit of a hard area and there might be some bleeding there. We hope it's not and he seems fine now, but we have to see because it's safety first in those moments.
"Conor came off at the end of the 90 with an ankle problem. It looked bad when they carried him off on the stretcher, so we hope that he pulls through from that.
"The worry with the ankle is if it's a fracture, so we will check that out and have our fingers crossed that it won't be as bad as it looked."
👊🏋️‍♂️ @joe_young90 pic.twitter.com/Rbhlb4ZOcm

— Wolves Academy (@WolvesAcademy) March 11, 2021
On players missing from a small squad
"It's that constant balance of wanting players to play because it's not easy to get games for the extras in the squad with the protocols of Covid, so in some ways, you want a smaller squad.
"That is all good, but then when you have a smaller squad, if one or two go away with internationals or down with injuries, you suddenly end up with less than you need.
"We have a game next Monday and then we have a bit of time before our next game, so we only have to get them through one more. We might have to use some under-18s for the bench, but that's always good.
"We might have to change the Covid bubbles for a week, but hopefully Conor isn't as bad as we first thought and Theo [Corbeanu] won't be away for too long."
#WolvesAcademy