28th January 2021
Midfielder Luke Cundle has agreed a new two-and-a-half year contract with Wolves.
The 18-year-old has spent the past six years of his young career in gold and black having moved to Wolves Academy from Burnley, and the new deal will see Cundle tied to the club until summer 2023, with an option for a further year.
The Warrington-born teenager has enjoyed a meteoric rise through the Academy, becoming under-18 captain at the start of the 2019/20 campaign before making the step up to James Collins' under-23s.
Last season also saw Cundle experience his first taste of senior football. The youngster was part of the first-team squad which travelled to Shanghai as he came off the bench in both of Wolves' successful Premier League Asia Trophy matches.
Ahead of signing his first professional deal with the club, Cundle made his competitive debut under Nuno Espirito Santo when he featured in Wolves' penalty shootout victory over Reading in the Carabao Cup.
Training regularly with the first-team as part of the bubble of Academy players supporting Nuno's squad during the Covid-19 pandemic, Cundle, who regularly features in the centre of the under-23's midfield, has also been rewarded for his performances and efforts in training with a place in three Premier League matchday squads so far this season.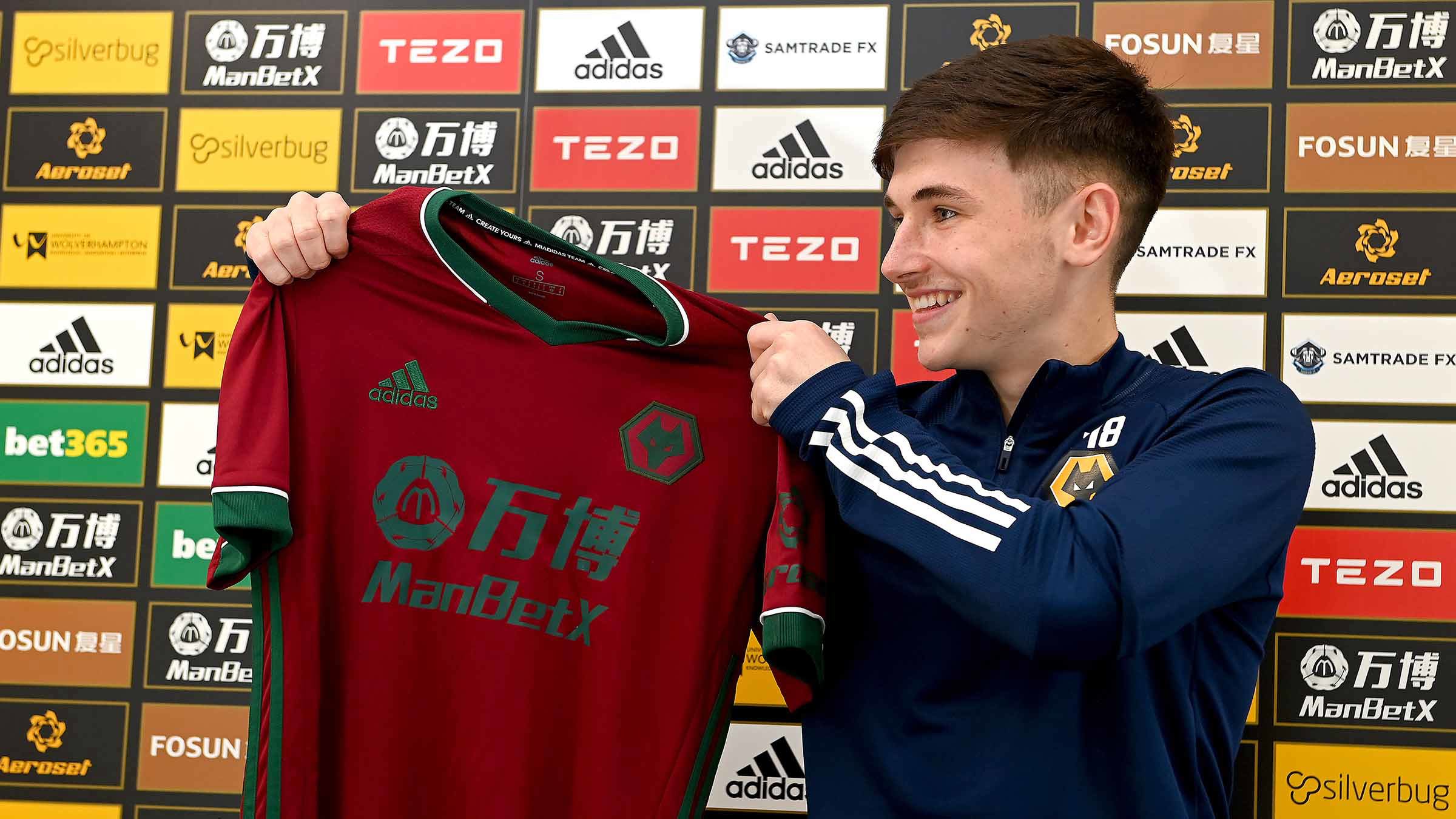 Scott Sellars, Wolves' technical director, was pleased the club have been able to reward Cundle's efforts with this latest contract, adding: "Luke's been having a really good season for the under-23s where he has been very consistent in all aspects of his play and performances.
"We've been really pleased with his progression, the way he's developing physically and how he's beginning to really understand the needs of a professional footballer.
"The plan will now be for Luke to keep developing. He continues to train regularly with Nuno and the first-team group where he is getting fantastic opportunities to learn, but he also needs to maintain his performances with the under-23s.
"Over the next two years, we'll see where his path leads, and we'll make the right decisions and pick the right plan for him.
"Whether that's continuing with the under-23s to develop more physically, whether it's better to go out on loan for senior experience, or whether we push him up into the first-team squad, a lot of those decisions will be up to Luke and whether he takes and embraces the opportunities he has in front of him."

#WolvesAcademy