29th April 2019
Wolves under-23s have been confirmed as champions of Premier League 2 Division 2, securing automatic promotion to the top-flight of development football in the process.
Rob Edwards' side came from behind to win their final league fixture of the season against Manchester United on Friday night in dramatic style after finding themselves 2-0 down with ten minutes to play.
But an own goal, coupled with great strikes from Niall Ennis and Sadou Diallo – the final goal coming inside the eight minutes of injury time – were enough for Wolves to win the game and put themselves in pole position to take the league title.
However, the PL2 division 2 trophy and promotion wasn't fully confirmed with the victory.
Southampton, who were three points behind Wolves in the table following Friday night's action, were not playing their final match of the season until this evening, but Wolves knew that anything short of a 12-goal victory for the Saints would be enough for the young Wanderers to take the only automatic promotion spot in the league.
Following Southampton's 5-1 win against Sunderland this evening, that result secured Wolves under-23s' place in Premier League 2 Division 1 for next season, and the chance to play against the best young sides in the country.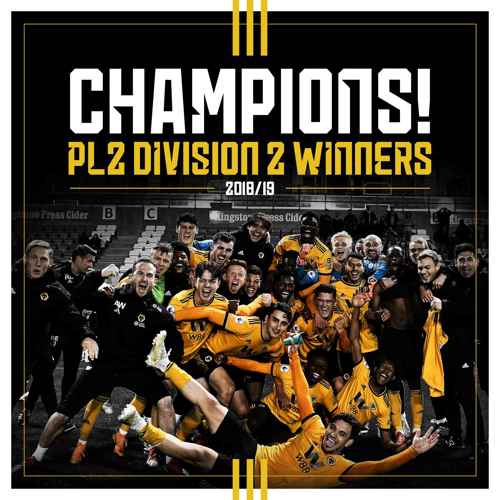 #WolvesAcademy