19th April 2022
James Collins has lauded his players during Wolves under-23s' win over Newcastle United at Molineux, describing some of the football from his development side as 'outstanding'.
Wolves were the dominant force on Monday night, creating several chances while being pleasing on the eye with their style of football, but two quick counter-attacks from the Magpies made the final 4-2 scoreline much closer than it should have been.
But the head coach was delighted with how his players approached that game, reserving praise for the hard working Hugo Bueno, who notched his first goals of the season to put Wolves just a point away from securing a Premier League 2 Division 2 spot.
On winning under the Molineux lights
"We had a strong team tonight, there's no getting away from that, but you've still got to put on the performance, and I felt some of our football was outstanding.
"We took a little risk with the change of shape and the 'false nine' with no centre-forward, and Lee [Harkin] was very unfortunate to miss out after doing so well recently and scoring twice on Friday, but we felt he could do with a breather. We played Luke [Cundle] up there, 'Phil Foden-esque', and I thought he played it really well.
"There were a couple of scary moments up the other end and I thought they were always a threat, but we had 70/80 per cent of possession and produced some great little moves, and if we were ruthless we probably could've scored a couple more goals."
Tipton's ball carves Newcastle wide open, Hoever puts in a great ball and tonight's number nine isn't going to miss from there!!

📺 https://t.co/BXAv4FYBA7 pic.twitter.com/cLR7zmT0Qe

— Wolves Academy (@WolvesAcademy) April 18, 2022
On eight league wins from last nine
"When you're on a good run, the goals come a little bit easier. Nothing has changed in the processes that we do or the work that we do, but what we have managed to do in the second half of the season which we didn't manage to do in the first was score a lot more goals.
"In the first half of the season we were very tight, we were the lowest conceded against, but we were also quite low on the goals scored, but in the second half of the season, we've managed to get that changed slightly.
"We've done a lot of work in breaking down the backline, getting in behind and trying to get more bodies behind the opponents, and I thought today was a good example of doing that well."
On increasing the goal output
"Tonight, Luke, Chiquinho, Chem [Campbell], they could've had a couple each, so at one point I thought it might cost us because sometimes is does if you don't take your chances.
"We knew they would be a threat going forwards. They've scored a lot of goals this season, but they've also conceded a lot, so I knew we were going to get chances, but I knew they would as well. When we got the third I thought that might have been it and we'd have the chance to go away with it, then straight away they get another one.
"It stayed a bit too close for comfort throughout the game, but I thought we thoroughly deserved the win."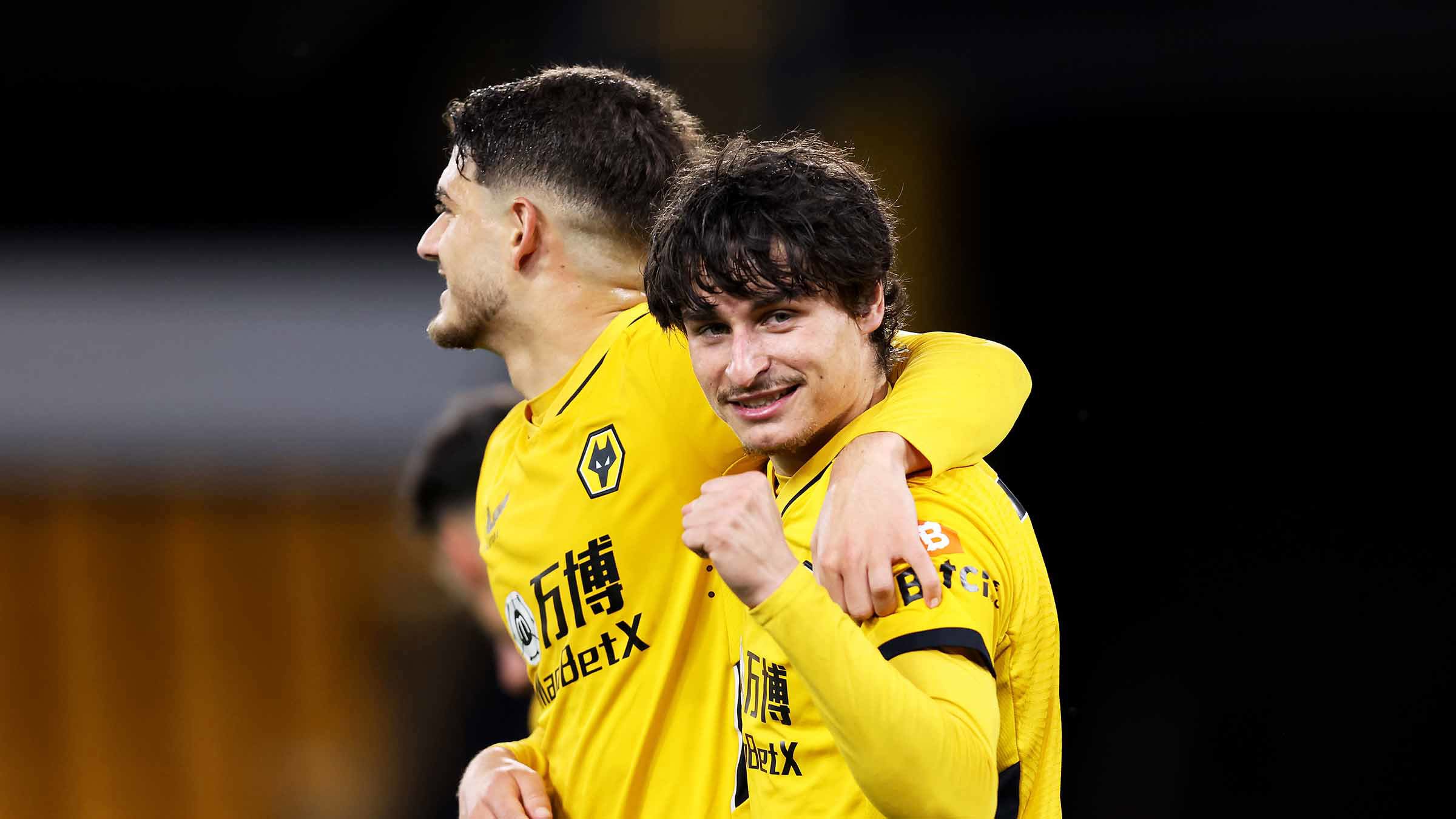 On Campbell's development
"The boy is maturing. It takes time and they're not all ready straight away, but he's really matured. Some people, when they play in the first-team and come back, they float around, especially in that wing position where they don't do the tracking back, but he's worked really hard in training and in both games since his little brief appearance.
"He knows that he hasn't cracked it and he's just made a five-minute cameo for the first-team, which is brilliant for him and great to make your Premier League debut, especially up there [at Newcastle], but he's got a lot of work still to do, and he's been doing that work and I've been delighted with his form in the second half of the season."
On Bueno's work-rate paying off
"You talk about hard work, and that boy works harder than anyone I know. After we finish training he grabs a bag of balls and he's doing little stepovers and jinks. I actually tease him at times because I tell him that's not his game, but then he gets in those positions and he produces it and scores.
"Some people think that's luck or talent, but that's not talent, that's him working extremely hard at his craft to become more threatening in the attacking thirds, and he's got his rewards tonight, which he may well have got earlier on in the season at different times, but he's been unlucky, so I was delighted for him to get his goals tonight."
From one end of the pitch to the other.

Beautiful football, finished off by Luke Cundle! 😍

📺 https://t.co/BXAv4FYBA7 pic.twitter.com/fssqSaDCu5

— Wolves Academy (@WolvesAcademy) April 18, 2022
On aims for the run-in
"We had a meeting a month or so back and spoke to the boys about what we want to achieve for the rest of the season. It is about development and it is about producing players, but when you get to the business end of the season I wanted to know what they wanted to achieve.
"At that point, they wanted to remain unbeaten, but we went and got beat at Nottingham Forest, but the second thing they said was that they wanted to finish second in the league. Second doesn't get you anything, but I think that would be a real achievement to finish second in the league and tonight's result has put us a long way to achieving that.
"We've still got two tough games in Stoke and Norwich, but I think we have a little buffer and we'll see if we can see it through, finish second and make the play-offs. I think that would make it a good season."
#WolvesAcademy