4th November 2021
James Collins is hoping the opportunity to play a Black Country derby on the Molineux pitch in front of the Wolves supporters this Friday will inspire his under-23 players.
The development side were unable to make it consecutive wins on Monday night, following up their last-minute victory over Newcastle United with a loss away at Stoke City, but with a mouth-watering Premier League 2 clash with West Bromwich Albion coming up tomorrow evening, Collins insists his young squad are looking forwards to a derby fixture under the Molineux lights.
With the game unable to be streamed live on the Wolves channels due to Premier League rules, the only way to watch the teams in action is by showing your support at Molineux.
Entry to the 7pm kick-off is free to season ticket holders, members, and under-17s. Free tickets will need to be ordered by clicking here.
On tripping up at Stoke
"Despite the result, I thought we actually put in a good performance." Collins said. "I felt we played better there than we did recently at Newcastle when we won.
"We started the game really well and were unfortunate to concede from a bit of a fluke goal. It was a cross that went directly in. But we actually started the game well and were on the front foot.
"We played some good football on a difficult pitch, and then the game was decided on key moments. We missed a penalty, we had a couple of one-on-ones in the second-half and then they get the second goal and that allows them to go on and win the game.
"But Stoke took their moments better than we did, although performance-wise, I thought we were fine."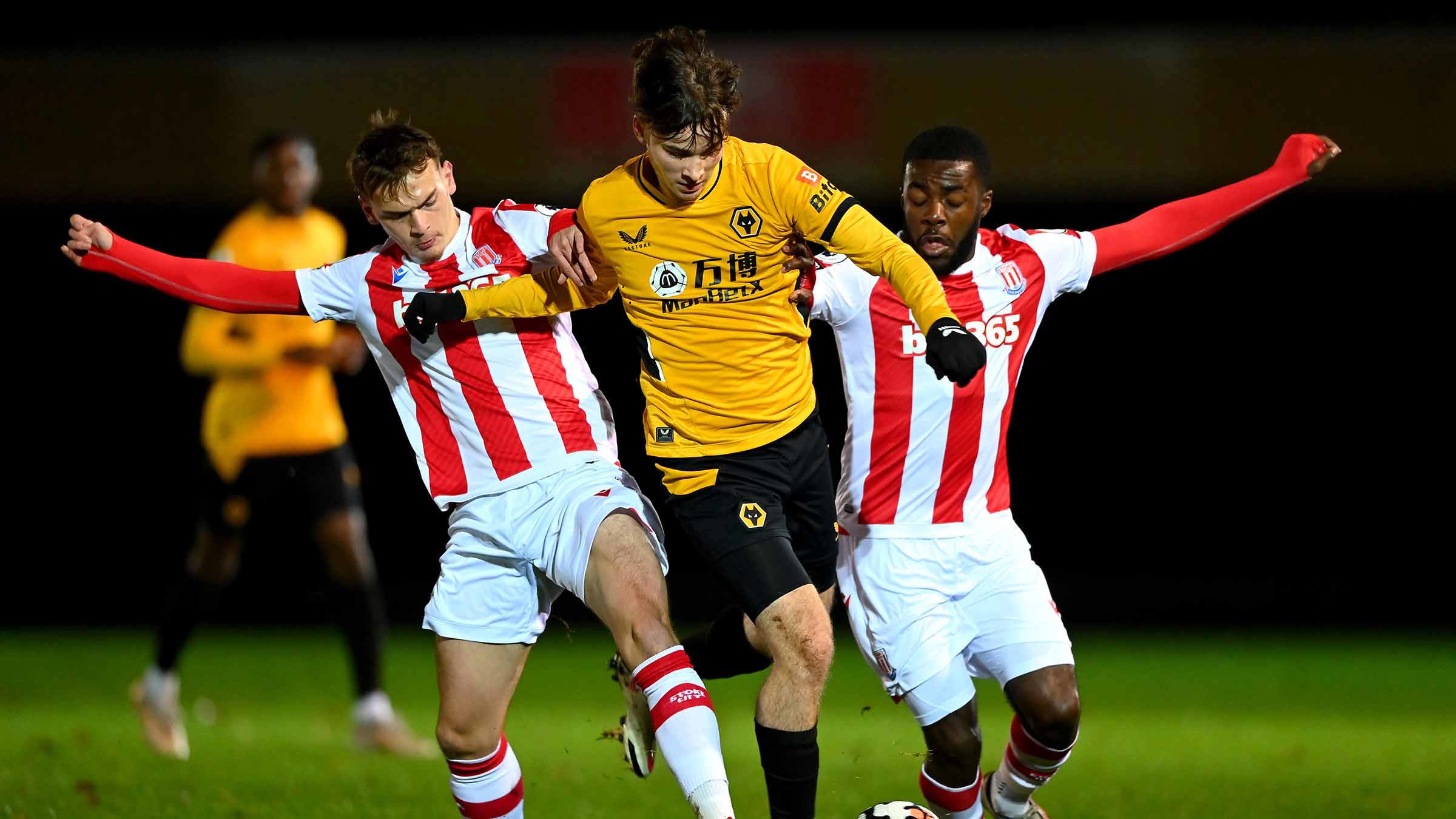 On the missed penalty
"Game change on big moments, and the penalty was a big moment for us. That doesn't mean you can't miss a penalty and still go on to win the game, but that would've given the lads a real lift because at that stage, we were well on top.
"That would've got us back level at 1-1, just after half an hour into the game, and I think that would've had a positive effect on the boys, but anyone can miss penalties and we had to respond from that – and I thought we did.
"Our performance was good. It got a bit scrappy in the second-half when a team that's leading is trying to delay a little bit and buy some time, but for the majority of the game, we were fine."
On losing when playing well and winning when not
"That's football. Football's mad. What we have got to do better is take our chances. We did that at Newcastle; we got more balls in the box and we created more chances, despite not playing particularly well, and that allowed us to score more goals.
"At times, we can be guilty of playing good football and not really creating enough. Against Southampton, we didn't create a lot, but we had two really good chances that should've been goals. At Newcastle, we created a lot without playing well, but we took the chances, and at Stoke, we created three or four good chances and didn't take them.
"We're quite sound defensively, we've got a good defensive record, but you can't rely on keeping a clean sheet ever week if you don't take your chances, so in the end, you lose those tight games."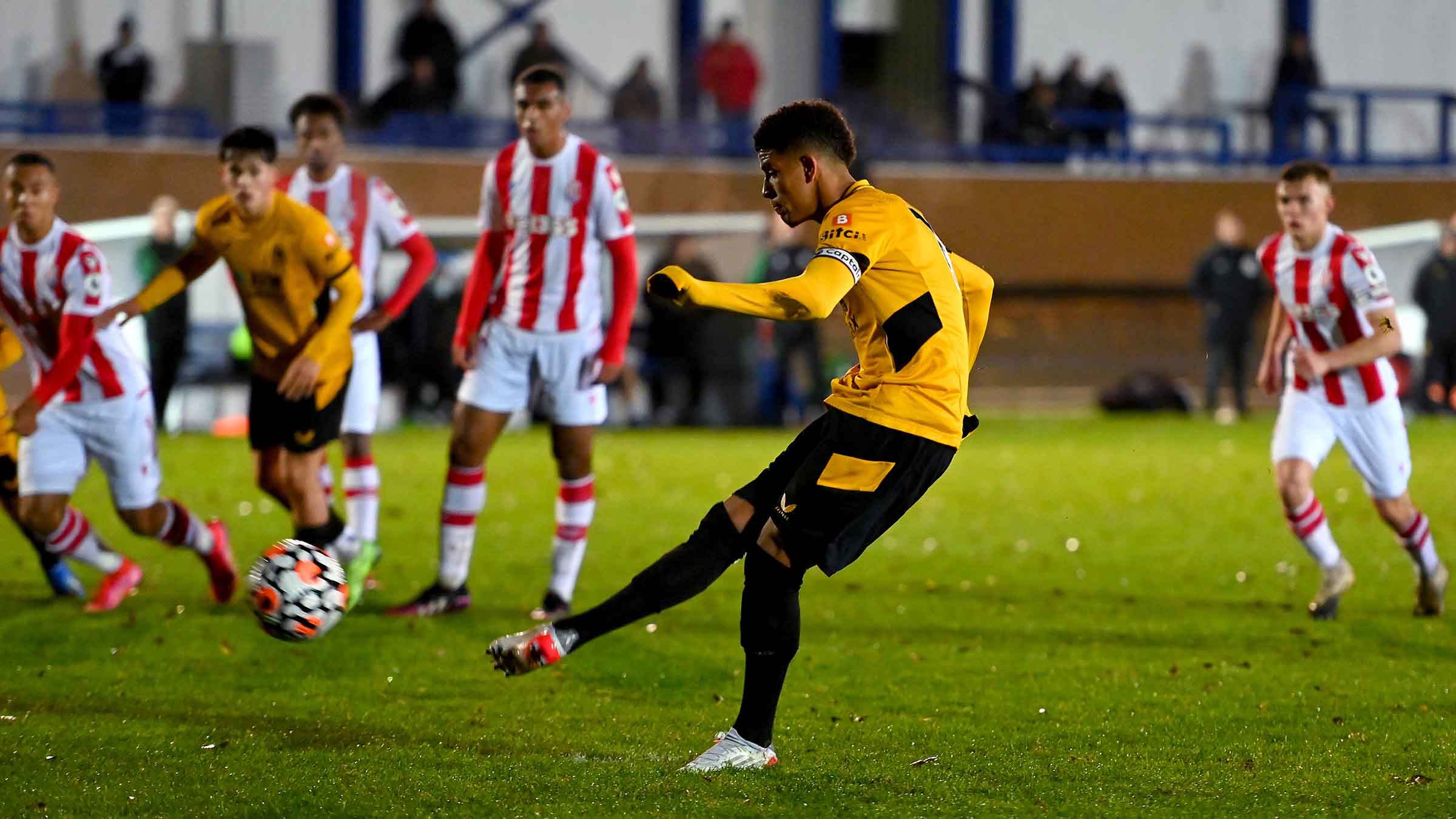 On a Black Country derby at Molineux
"We'll prepare for Friday night in the same way we prepare for all of our games. They're a strong side and are a group of players who have been together since they were very young.
"They'll be a really tough opponent as I think they're one of the stronger teams in the division this year, but we're looking forwards to playing against our local rivals on our home ground.
"I think I've only managed us once at Molineux in my time here, due to Covid etc, and that was against Liverpool, a long time ago, so I'm looking forwards to watching the lads play on our pitch, in front of our supporters and, hopefully, give them an entertaining evening."
On playing on the big stage
"It will definitely give the players a lift playing at Molineux because we've got some boys in our squad who might be playing in the game who have been at the Academy for quite a number of years and they might have never played on the pitch.
"It's exciting for them, it's exciting to play in front of a more significant crowd, in a wonderful stadium, so it can only inspire them, and it's something we're really looking forwards to."
Tickets for the under-23s' Molineux fixture – costing £4 for adult non-season ticket holders and £2 for over-65s and 17 to 21-year-olds – must be bought in advance, while season ticket holders, members and under-17s must claim their free ticket, by clicking here.
#WolvesAcademy