6th October 2021
Tuesday night's Papa John's Trophy defeat at Shrewsbury Town must be used as a learning experience for Wolves' young players, according to head coach James Collins.
The under-21s led at the break through Owen Hesketh's strike, but Shrewsbury's physical presence and dominance as the game wore on eventually told, as the tie flipped on its head. Wolves went again in search of an equaliser and Collins, who was pleased with the performance overall, wants his players to find that extra gear before contests get away from them in the future.
On having mixed feelings
"The reason this competition's put on is so our lads can see how they compete against league level football, under lights, at a stadium, and I thought we equipped ourselves really well, first-half we were excellent and deserved to be ahead. I said to them at half-time that this is what happens in the league, teams don't stop coming and they'll find a way of doing something, so you've got to stay alert, keep playing.
"I thought second-half we were alright until the hour and then we started to fatigue a little bit and then switched off, one ball in behind, and just at the point when they were maybe running out of ideas, they get a long ball and score, and then the momentum goes to them. At that point our lads start to look like kids a little bit, which is what they are, we go 2-1 down and change the shape to 4-3-3 which gave us a bit of life.
"We went again, hit the bar and had a good chance with Lee Harkin, I thought we could have got level, and then right at the end at 2-1 we had to have a go, Pascal gets outbattled in a one versus one, which is why we weren't 4-3-3 to start with, there's the physical difference, and they get a third. I think 3-1 is a little bit unfair, but that's the gamble you take when you're attacking 2-1 down."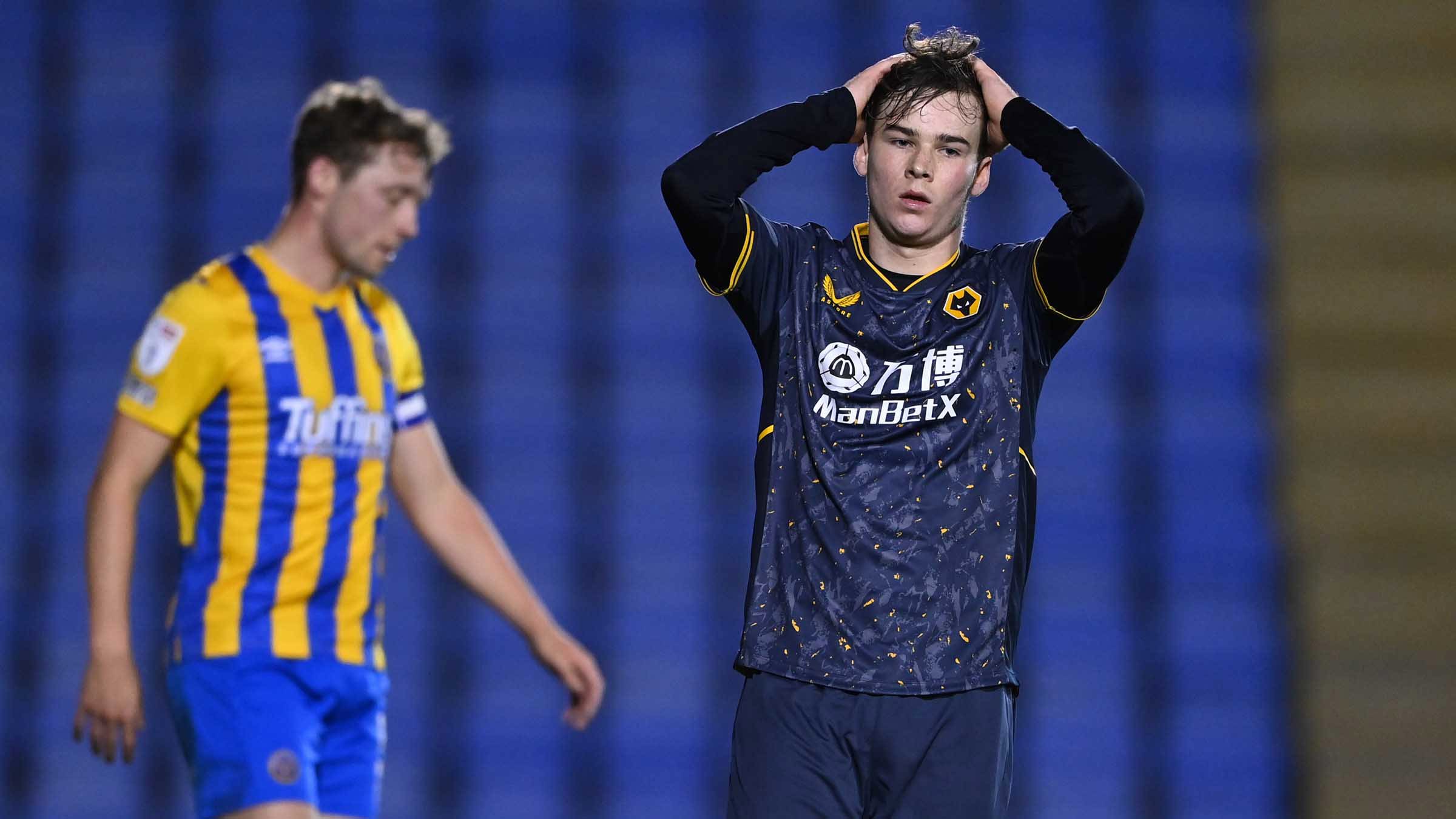 On the physical battle
"I was delighted with them really. I'm frustrated because I think we could have got something out of the game, but we know when we bring a young group to this competition, as young as we're bringing, that can happen, so I can't moan about it afterwards.
"I thought we played some brilliant football, Cundle was excellent, Chem was excellent, Owen Hesketh did very well, Oddy in patches, Dexter at left-back as a young kid coped brilliantly. Many positives and that's why we're in this competition, there's just frustration of not getting anything out of the game because I thought, overall, we probably deserved to, but the physicality wore us down in the end."
On learning lessons
"They had the momentum second-half, it was 1-0, but it was coming, and somehow you've got to find some energy from somewhere. A lift, someone pressing from the front, or a bit of life from somebody, the back players have got to push people out.
"They weren't, but we found that at 2-1 down because we had to, but I'm saying to them that they have to do that at 1-0 up, they didn't think they had it in them at 1-0 up, they were starting to go, but then they found it was in them, when they went 2-1 down the mindset changed and they found a gear to go again.
"You have to go again at 1-0 up and if they'd have found that, we probably would have won the game. It took for us to go 2-1 down to find that second gear, but they're young boys and are learning – I'm delighted with them, it's just frustrating not to get something."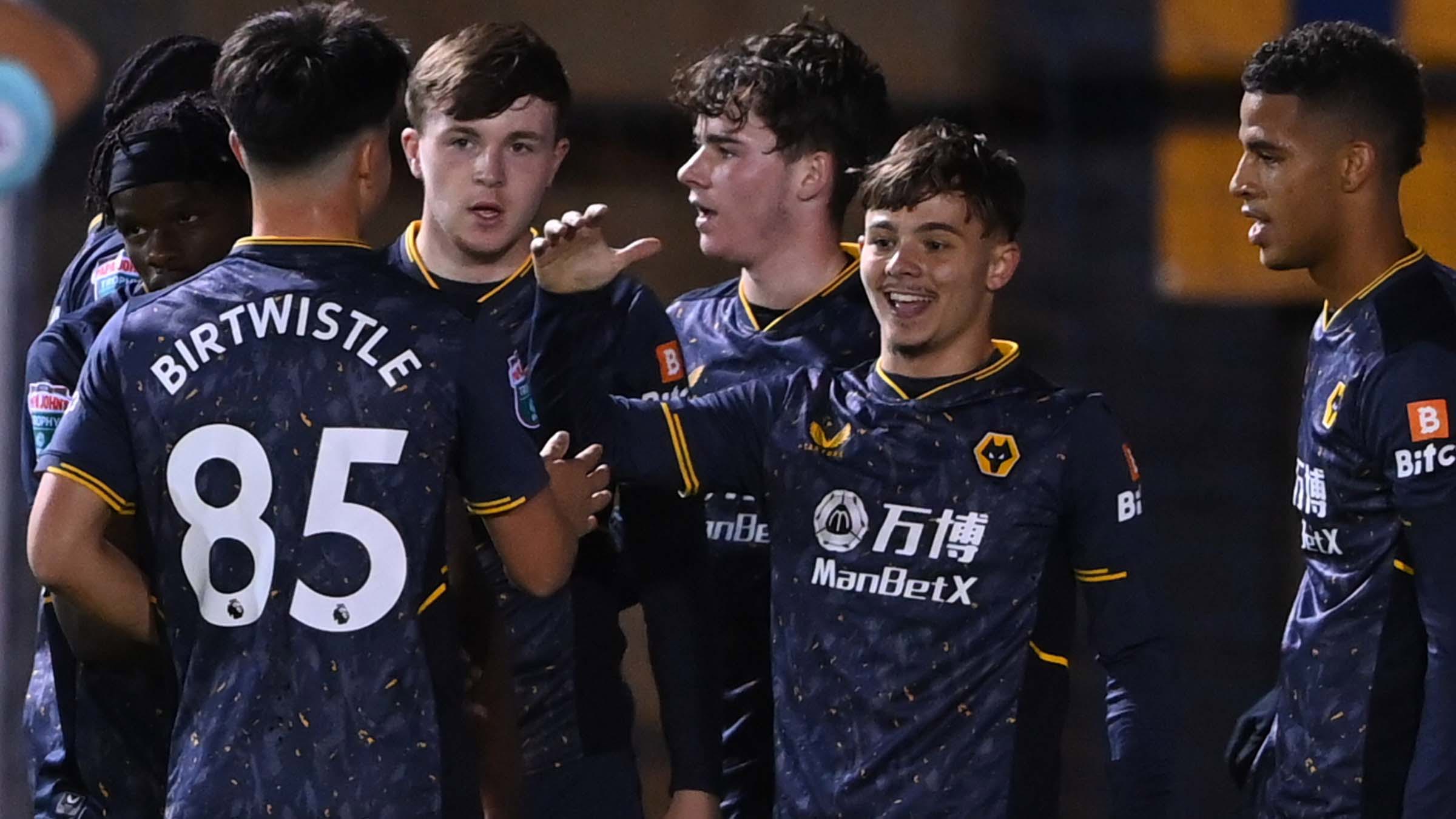 On chances to take something
"We had a couple of chances late on in the first-half to go two up, and then Conor's header is a good save second-half. I thought we played some good football, we created chances, I thought we more than matched them.
"I thought we were the better team for a lot of it, but I'm not naïve, second-half they got back into it, but lots of things to learn. We'll watch it again, we'll go over it with the players, analyse it, they'll get a bit of a break from games, and we've had a lot of late, 13 days before we play again so a bit of a breather, a chance to do some individual work with them, and we go again."
On the final group game at Crewe
"We're still in it, with getting two points from the first game. We still have an opportunity to qualify and it's another game in this competition and we want as many as we can in this competition, because I think we learn the most from it."