4th August 2021
James Collins admits his under-23 side have a lot of hard work ahead of them in the next week as they prepare for the start of their Premier League 2 campaign.
The development squad had to settle for a 0-0 draw against Sheffield United in the first of their two pre-season friendlies this week – with a fixture against Hull City to come on Friday – as they train and play alongside the under-18s at Queen Ethelburga's Collegiate school in York.
But Collins, who has seen players regularly move in and out of his squad due to isolation as they abide by the Premier League's strict Covid-19 protocols, acknowledges that there has still been plenty of positives as he gets to work with and know the youngers members who have made the trip north.
On a goalless draw with the Blades
"It was a bit of a frustrating game and definitely one for the purists. We showed good control at times and had a good shape after working on a slightly different 4-3-3.
"The boys worked hard on some of the patterns we were trying to do, but what we didn't do is threaten the back enough and we didn't get behind them enough, although we did have chances, and possibly should have edged it.
"But we're still a work in progress. There was some good stuff, but still plenty to work on."
On getting minutes in the leg
"That was the main point of the game really. It's about getting through it with no injuries and giving the boys more minutes.
"'Hoddy' [Jack Hodnett, pictured below] has now come back from isolation and was able to get 70 minutes, Lewis Richards has come back from his isolation and now he's had a couple of 70 minutes, but they're ready for a full 90 now.
"But that's what these games are for, keeping them free of injury and getting them to be fit ready for that first game of the season."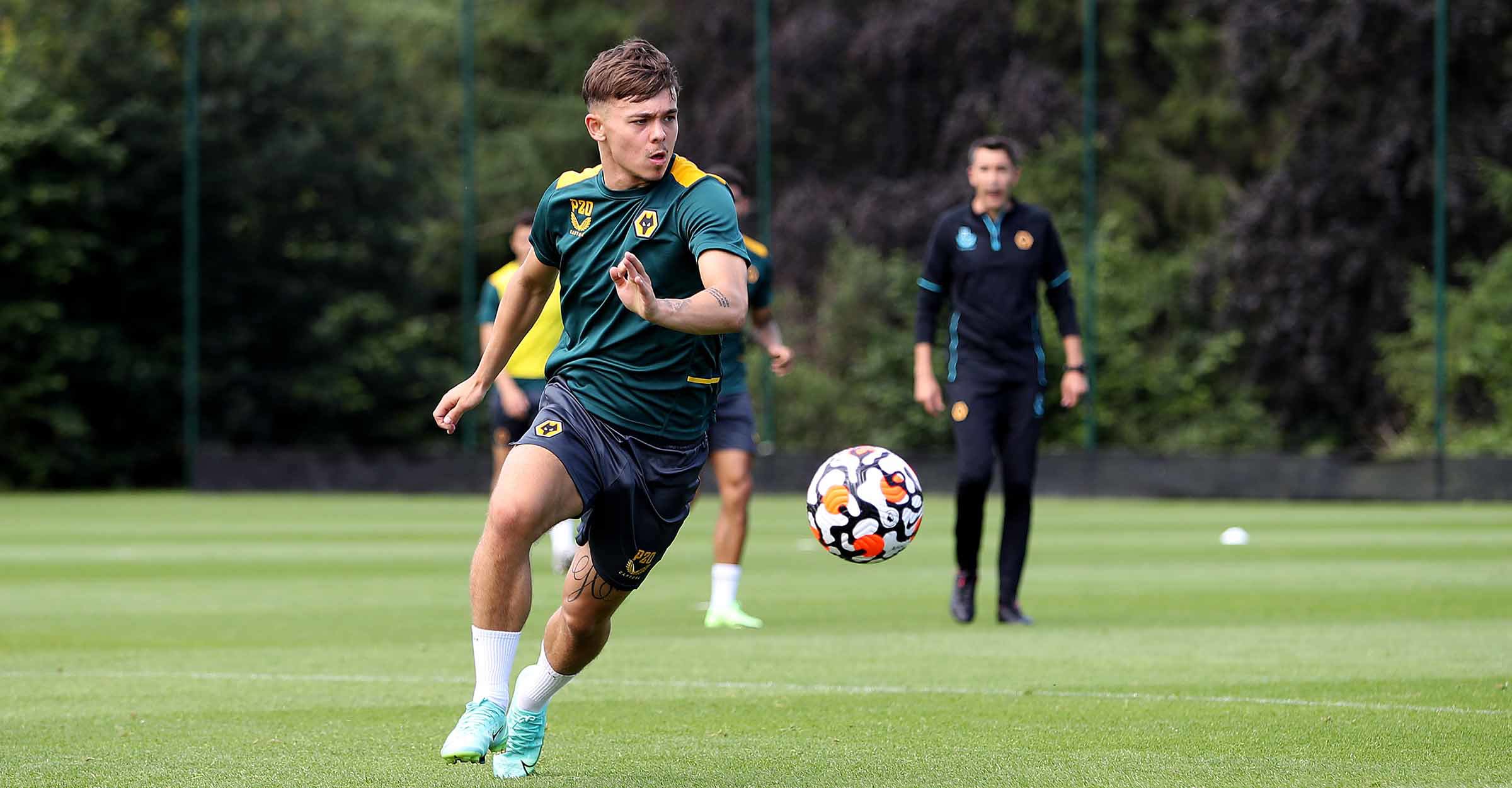 On work still to do in pre-season
"Although the results might not show it, it's been positive and we've seen a lot of positives in our performances, but we've still got a lot more work still to do.
"Covid restrictions are still very strong under the Premier League rules, and we're ending up with less bodies than we'd like and that does set you back a little bit.
"When someone's been isolating for 10 days, they can't come straight back into full training or 90 minutes, they have to build back up, so that 10 days ends up being two or three weeks by the time we get them back into the starting line-up, so that can be frustrating for the players and for us.
"But that's the world we're in at the moment. We're lucky to be back training and back playing, and we've just got to cope with what we've got.
"We're progressing nicely, but we've still got a lot of hard work to do in the next week-and-a-half before the season starts."
On his 'extremely young' squad
"We've had quite a few players missing through isolation during the last few weeks, and just before we came away to York, another three have had to isolate because of Covid.
"We've also seen the first-team keep hold of the players throughout pre-season, which is terrific. This means they are doing ok, because the manager is trusting them to work with him.
"I know I say this every week, but we're extremely young at the moment, and we had three or four under 18s and under-16s in our team yesterday, but they surprise you with how well they do at times, the improvement they show and they're willing to learn.
"It gives me a real opportunity to look at them and get to know what they're about, so when they do join me at some point, whether that's during the season or in the future, I've got a good idea of how they work, how they tick, what they're good at, what they're not good at, so it's been a really worthwhile exercise.
"But I must admit, we are extremely young at the moment, so the results aren't the main thing we're concentrating on."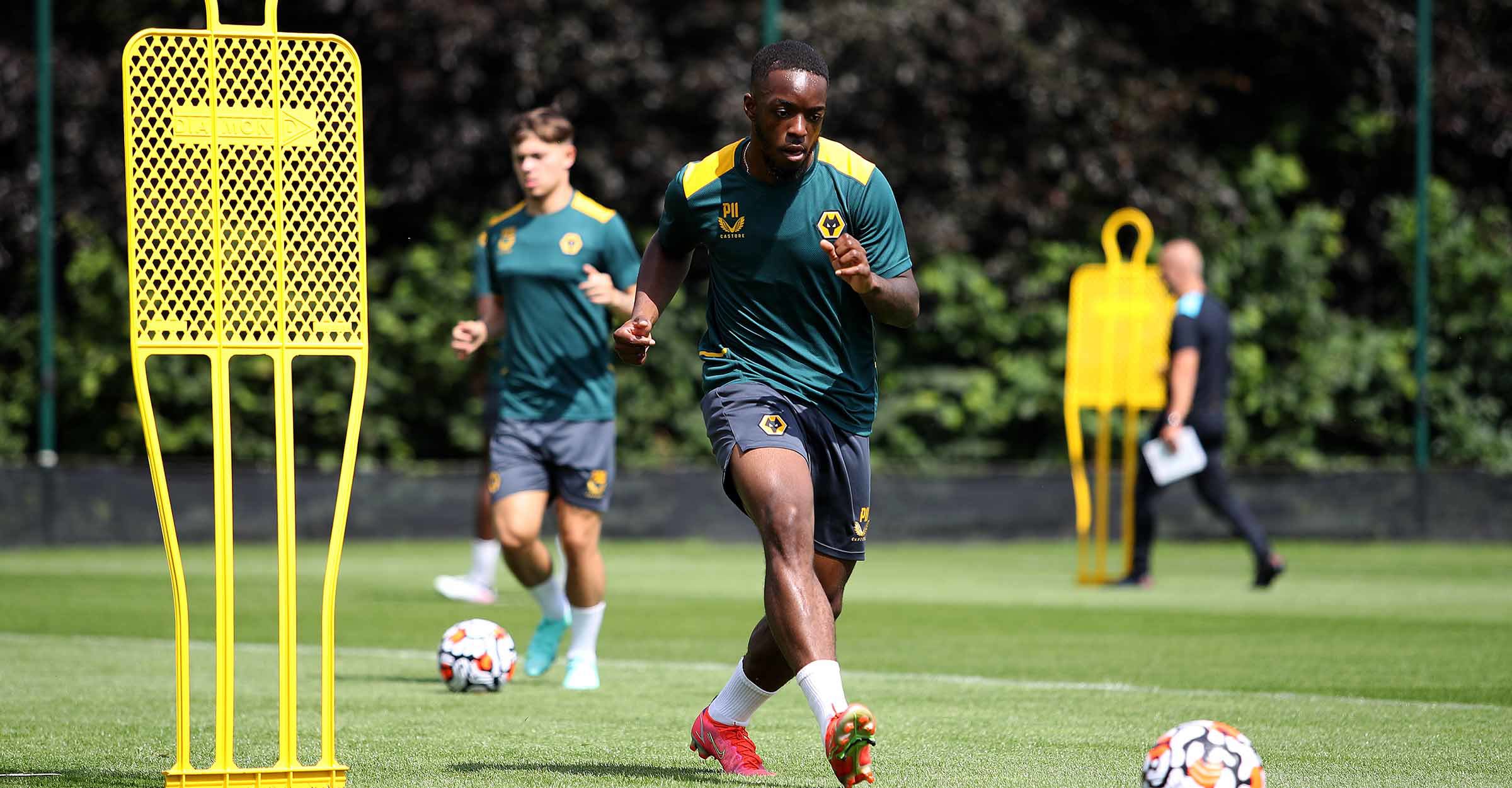 On facing Hull later this week
"We've got Austin [Samuels, pictured above] back from concussion, so he'll play 45 minutes which he didn't get to play the other day, but the rest of the squad is pretty much the same which we had against Sheffield United.
"Austin will help because he's a senior member in our group, but other than him, we'll have a young group again, but hopefully we'll progress from the game the other day.
"We've got analysis to do tomorrow which will look back at Tuesday's game and we'll see if we see some improvement. Step-by-step. That's what it's all about."
Meanwhile, Wolves under-18s overcame Sheffield United 2-0 on Tuesday, with Tyler Roberts scoring on his return from injury. Similarly to the under-23s, Steve Davis' side will also face Hull City on Friday.
#WolvesAcademy