28th July 2021
James Collins has been impressed with his under-23 players who have played a part in Wolves' senior pre-season friendly fixtures so far and admits the decisions about which squad they will be part of for the upcoming campaign is yet to be decided.
Eight members of his development squad have been out in Marbella getting game time under Bruno Lage during the past week, meaning numbers have been short in Collins' own camp as the under-23s and under-18s have combined for training and one friendly fixture, after Covid restrictions saw their match with Middlesbrough cancelled.
The under-23s who have remained at Lilleshall will take on a Crewe Alexandra XI this afternoon, but by combining forces with the under-18s, Collins has been able to get a first-hand look at some of the younger Academy scholars, with one player in particular making a big impression on the under-23 head coach.
On opening weeks of pre-season
"It's been good so far, but because of circumstances out of our control, we're probably a touch behind where we would normally be.
"We were meant to have two games last week, but we only ended up having one. Our game against Middlesbrough was called off because of their Covid cases, so we played an in-house game with the under-18s where we mixed the teams up.
"We did play against an Accrington XI last Tuesday and that was a huge challenge for us because we had a very young team – a mixture of young lads from my team and a few from Steve's [Davis] under-18s.
"It was a tough game, we lost 2-1, but I thought the boys acquitted themselves well and showed good spirit. We didn't quite show the quality that we needed, but it was a good first game.
"Owen Farmer scored the goal for us, and he's a young lad I haven't seen a lot of before this summer, but I've been really impressed with him in the last few weeks when we've been mixing the groups.
"This is the real plus when people are away, it gives young players the opportunity to show what they can do, and Owen is definitely someone who has caught my eye."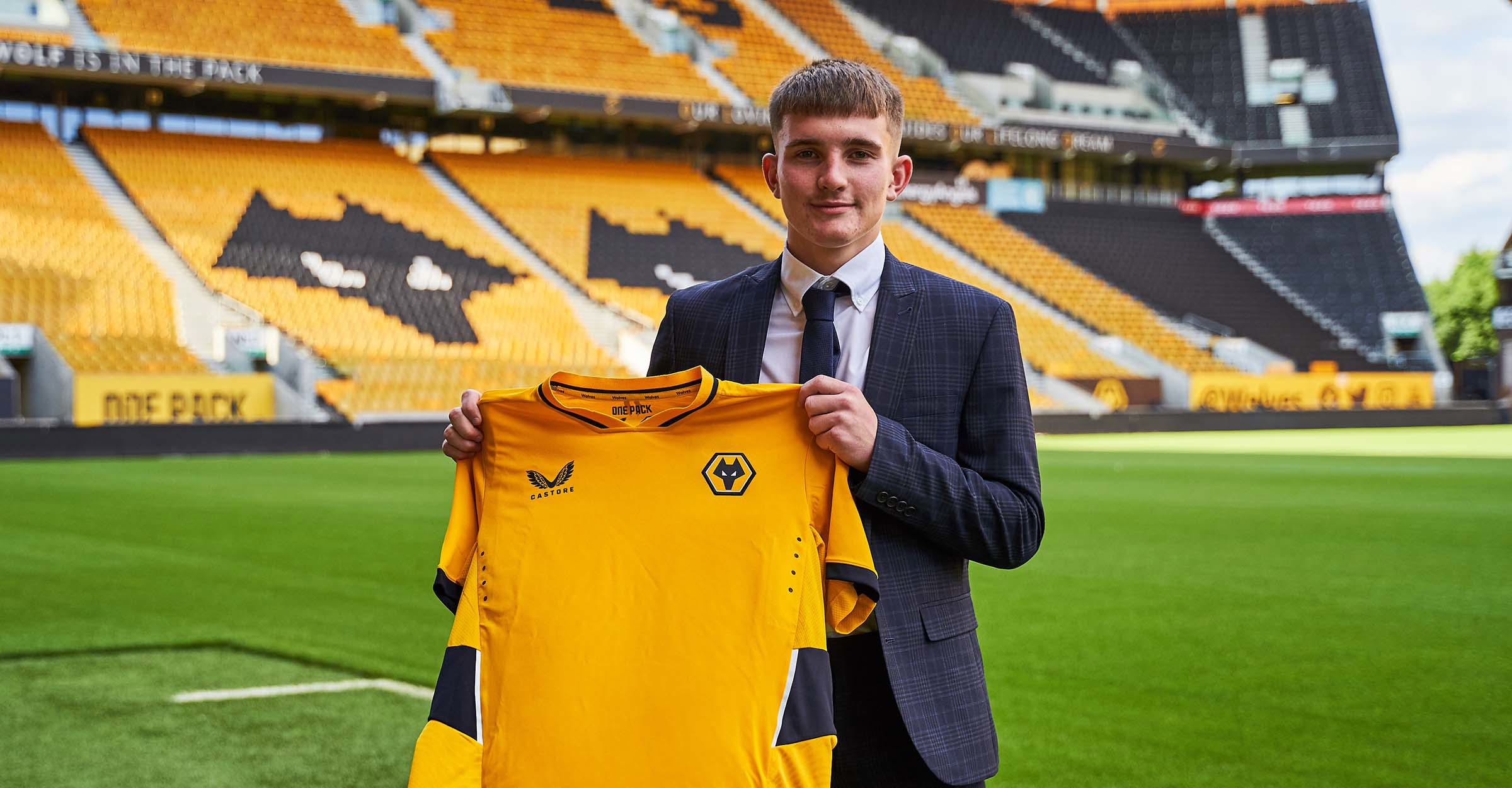 On facing Crewe this afternoon
"We're back at Lilleshall this week and we've got a game today against a Crewe team before heading to York next week where we've got two games, so hopefully that will set us up nicely for the season.
"We're going to be a very young team again today due to the fact we've only got about seven under-23 players and then the rest of the squad will be made up of young players.
"What we won't do is play them for long periods because the under-18s have got a tournament in Manchester at the end of the week, so we need to rest their legs for that. But we'll make sure none of the under-18s play more than half a game and share the load among those players.
"Our seven or eight will play the majority of the game, as long as they can cope with those loads, as we want to get their fitness levels as high as possible.
"We'll also have the boys be back from Marbella at the end of this week and the manager will decide if he wants to keep any of them, if they'll return to us, or if they'll go out on loan. Those decisions will be made at the weekend."
On having half his squad away with the first-team
"This is the life of an under-23s coach. You want your players to be spending their pre-season with the first-team, because as well as getting exposed to higher standards of competition, it also gives the manager a chance to see them up close, see how they've improved and he can decide whether he wants them for his group going into the season.
"It's good that the new manager has come in and took them away with him as well as taking a look at some others during the first few weeks, and I'm sure when he comes back, we'll get some good feedback and he'll have an idea of who he thinks is doing well and who isn't.
"Not having the players here with us does impact our own planning for the season, but that should always come secondary to the players getting the exposure and experience they need."
Great Academy representation in Spain yesterday!

🇪🇸👏 pic.twitter.com/uDr7wFNsLd

— Wolves Academy (@WolvesAcademy) July 25, 2021
On the performances of his players in Marbella
"From what I've seen in the matches and what we've been told by the coaching staff, they've really acquitted themselves well. They've certainly held their own in the games I've seen and I know he's [Lage] been pleased with the contribution they've made, so that's pleasing for us.
"Luke Cundle's done very well, I thought TP [Taylor Perry] did well in the early games and Christian [Marques] and Hugo [Bueno] have both impressed.
"There's been real good signs that they're ready for that step-up – whether that's a step-up to our own first-team or whether that's a step-up to an EFL team on loan, that's something the manager will decide."
#WolvesAcademy