19th January 2021
James Collins was pleased with the defensive stability of his under-23 side in their first game playing with a four-man defence in Wolves' goalless draw with Burnley.
Although Wolves had the better chances of the two, including a header from Nigel Lonwijk which cannoned back off the crossbar and a second-half goal for returning striker Austin Samuels ruled out for offside, Collins felt the progression of the side was on display as they took a point from a game which they previously might gone home from empty-handed.
On taking a point from Burnley
"We probably did enough to win the game, but when you come away to a place like Burnley, you know they're going to compete, and you have to be at it, and in the past, we've lost games like this.
"We got the clean sheet in the first time we've played with a back-four in the under-23s for a long, long time, so to keep a clean sheet when we did that was very good.
"I thought we played some good football in patches, but we probably didn't show that bit of extra class which was needed to win the game."
On chances not being converted
"There were a few moments like that; Nigel headed against the bar, we were given offside for what was our best move around the box for Austin, I thought it was a magnificent goal, and it was close and I don't think it was offside, and there were a few one-v-ones in the first-half.
"We did enough to win the game, but for our attacking quality we had on the pitch and the amount of territory we had with those players, it was disappointing."
Back in old gold.#BURWOL pic.twitter.com/aSPYAfPe8x

— Wolves Academy (@WolvesAcademy) January 18, 2021
On keeping the clean sheet
"You know what you're going to get when you come to Burnley and I mean that in a good way. They have their way of playing, they compete, they're aggressive – again, in a good way – and I felt we stood up to that very well.
"I felt the back four did very well; Lewis [Richards] and Nigel at centre-back handled their physical centre-forward very well, which was really pleasing, the two full-backs – the first time they've played full-back for a while – I felt they played their roles very well, so I was pleased with the way they stood up to it.
"There is always that moment when you think at 0-0 if there is a corner or a set-piece, are they going to nick one? But I don't think Andy [Sondergaard] had a shot to save all game really, which is why we're a little disappointed not to have won the game."
On changing to a four-man defence
"No-one's told us we've got to do it, but seven or eight of our under-23s train with the first-team, so we want our 23s to be able to be adaptable, in the same way that our first-team are.
"It would be wrong of us to never play a four, especially if they go up to the first-team and they have to play it, so I thought it would be a good day for us to do it with Christian [Marques] out injured.
"It's important for all of us as players or coaches to be adaptable and be able to play different systems. We certainly didn't do it perfectly today, but for a first attempt after a couple of days work, it wasn't too bad."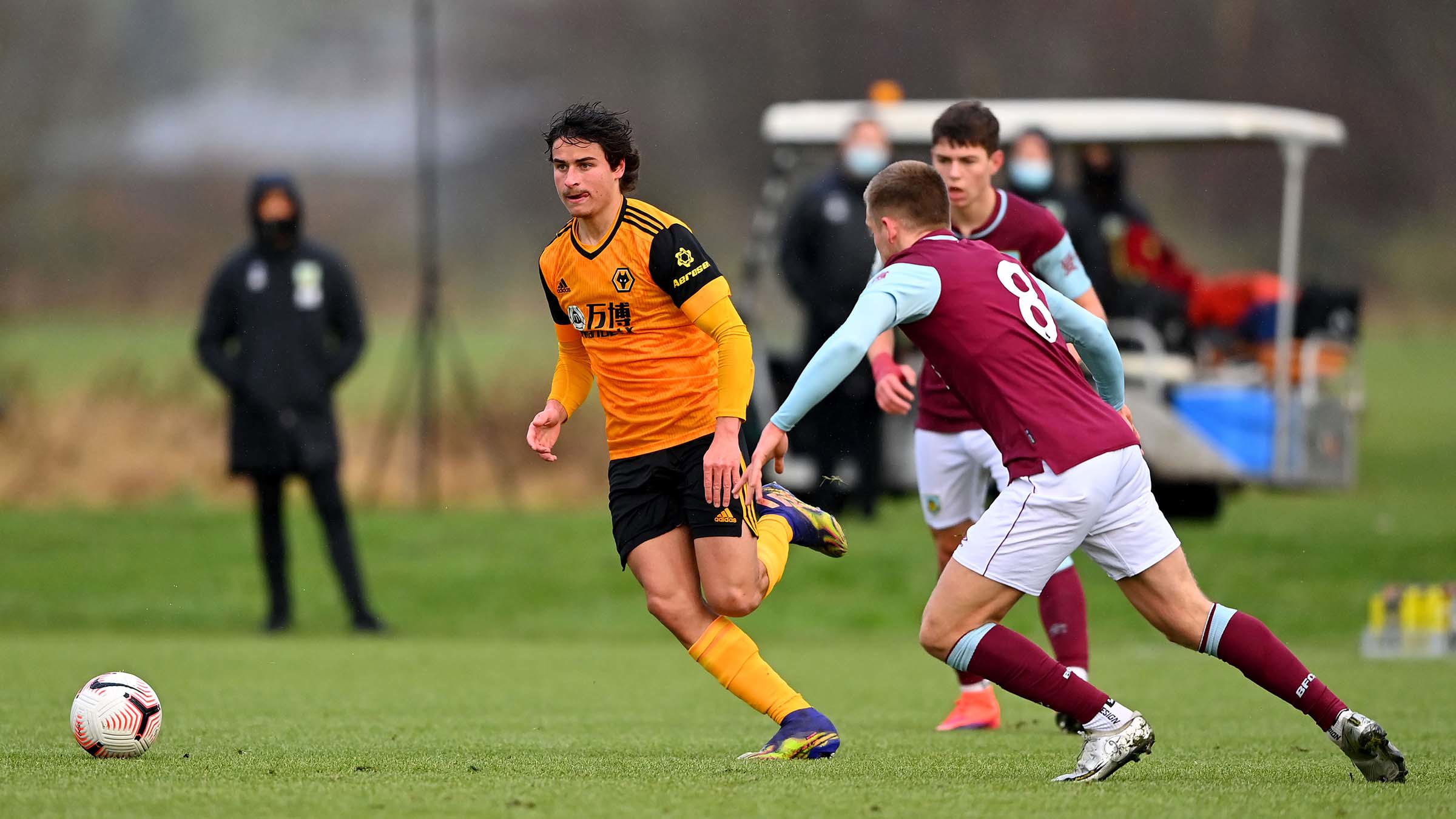 On progressing as a group
"When you're on a losing run like we were last year, you end up losing tight games like this one, but the run we've been on recently, the lads had won three in a trot before this, so they expect to win now.
"I think that confidence on the pitch sometimes gets you that bit of luck and today, we didn't get the luck for ourselves for scoring, but I felt defensively we were sound and were never really worried that we were going to concede, which is always good."

#WolvesAcademy