10th December 2020
James Collins has heaped praise on goalscoring midfielder Taylor Perry, who he believes is capable of excelling in senior football as soon as next month.
The Wolves Academy graduate, who has three first-team appearances to his name, has flourished since Collins' arrival as under-23s head coach a year ago and this season has added goals to his undisputed ability on the ball and from set pieces.
The teenager from Dudley is amongst the deadliest marksmen in Premier League 2 Division 2 with six goals to his name and added to his tally against senior opposition in Port Vale in the Papa John's Trophy on Tuesday.
Perry's performance at Vale Park, and previously at Bradford City and Doncaster Rovers, further solidified Collins' high opinion of Perry, who he believes looks well set for a loan move in January, which would be invaluable for his development.  
On Perry's season so far
"I think he's been excellent. He was given the challenge at the start of the season to add goals to his game which is something he's done. I think that's going to make the difference for him. I feel he's rose to that challenge and now he's had the first half of the season with us, he's ready for the next challenge."
On how he's developed in 12 months
"What he's developed is goals. I'm not claiming I've done it, but the first thing I said when I saw him was that he that he needed to score more goals. I said, 'He's a goalscorer', and our goalkeeper coach said, 'He's only scored two all season', but the way he plays, he should get goals. This year he's improved that, which is what he should be doing, he should be a 10 to 15 goals a season man, at whatever level he plays and he's showing he can be that."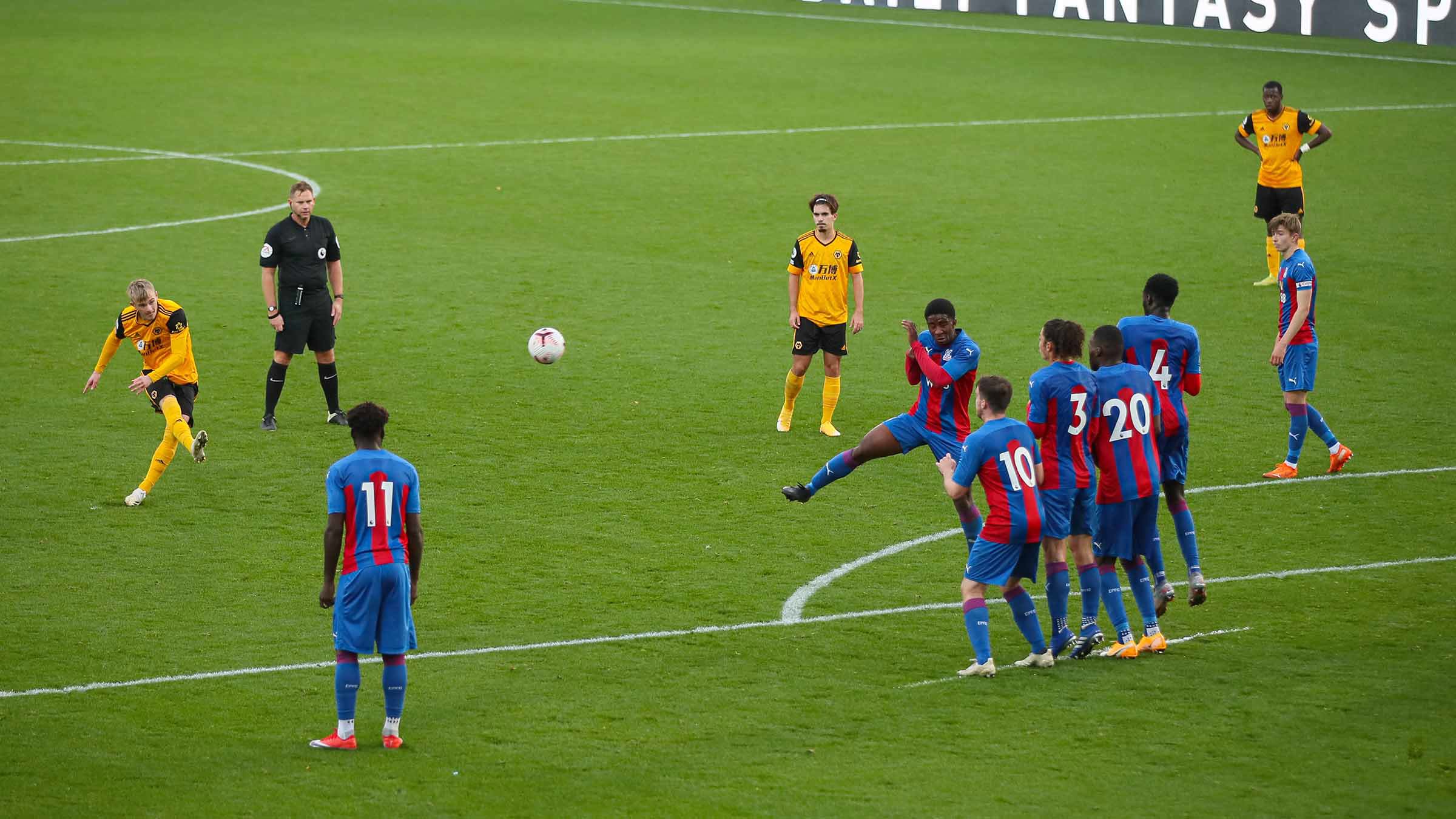 On being ready for a loan move
"It's the next step for him. When you're in development like I am, you want to see them challenged. I'd love to have him with me for the rest of the season because he'd get six or seven goals and he'd help our team, but I think for his development it's important.
"He's ready – you don't want them going out if they're not ready, but he's ready for the Football League. You never know who'll take them, that's someone else's decision, but if I was a Football League manager, I'd take him on loan because I think he could add something to a team for the second half of the season."
On what he could give
"I've got a real soft spot for him. I think he's got a lot going for him. He's got a lot of character and a lot to give to a football team, because if you get a midfield player who can score, run in the box and run forward at any level, it's a danger.
"At the very top level you used to call it a 'Frank Lampard run', when players keep getting in there and the opposition don't want to track you, and in the end you get your rewards."
On the challenge of the Papa John's Trophy
"He missed the first game against Oldham due to personal circumstances, but then in the next three games he was excellent. He drives forward from midfield; he always looks a threat for goals and his football's been good. I think that shows us what we already thought, which is his next challenge is to get into an EFL club out on loan and show that he's ready for that, and I think he is."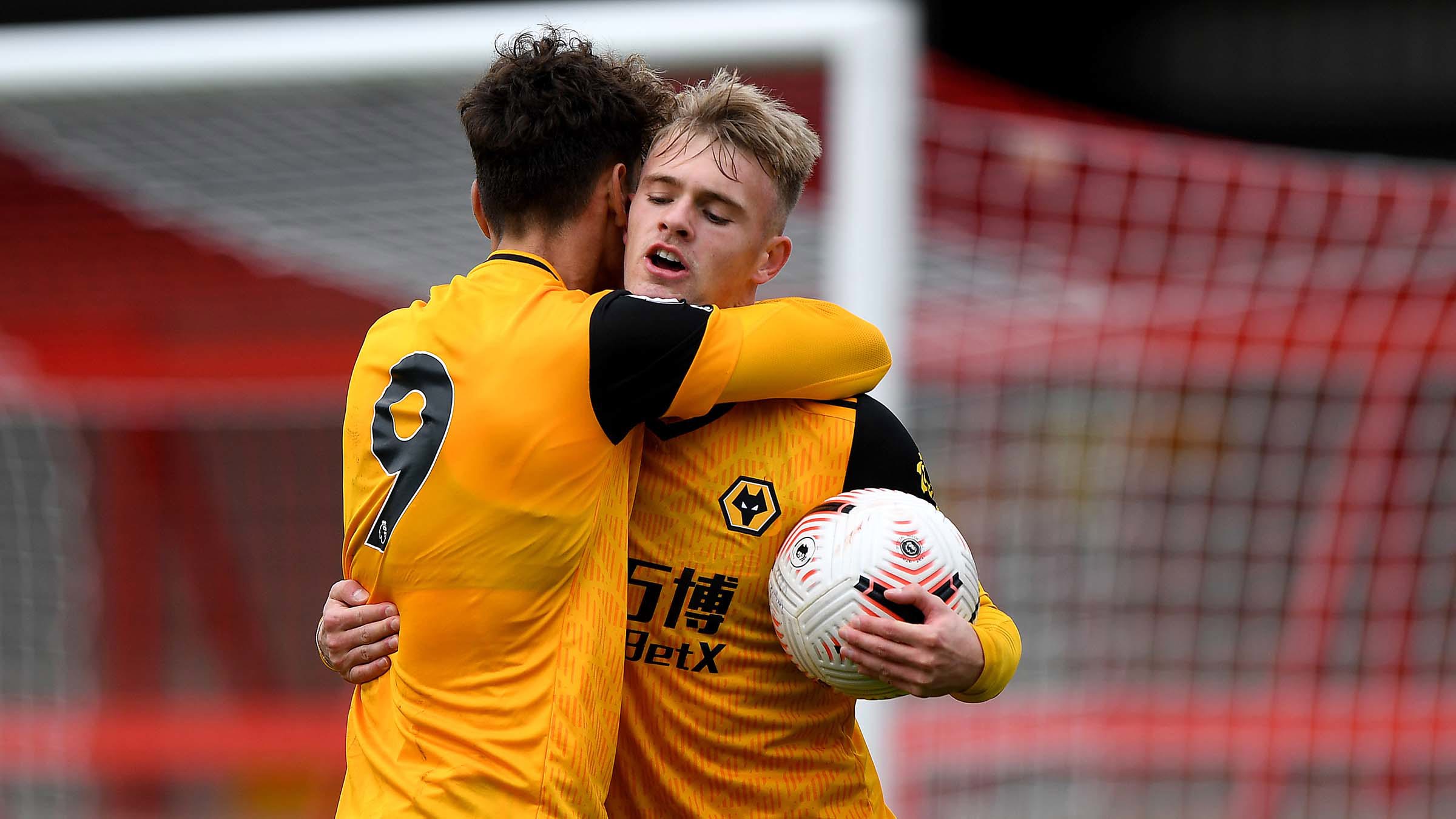 On coping with different challenges
"There are different challenges in all different games. The under-23 games are very technical, there's a lot of football played, and I think there's a real benefit, but I also think when you go to Football League grounds, under the lights, on a slightly heavier pitch than we're used to playing on, that's more real football.
"Balls are coming into the box, there's headers, knock-downs, blocks, that's real football – football at league level. Our boys have got to get some experience of that. Against Port Vale, all the boys, Taylor included, handled it very well. He maybe tired a bit at the end because he hasn't had a lot of it but he will get stronger the more he's exposed to it."
On training with the first-team
"With all our players, it's one of our real development tools, to go to the first-team, train with them, get coached by the coaches, and it brings them on brilliantly. When they come back to us and play in games, you can see what they've picked up. What they do get here is to remain humble.
"At other clubs there's a problem when they go back and play for the under-23s because there's an ego, but ours have it drilled into them back there that it's a development tool and they're not there yet, so they always come back and play properly for us."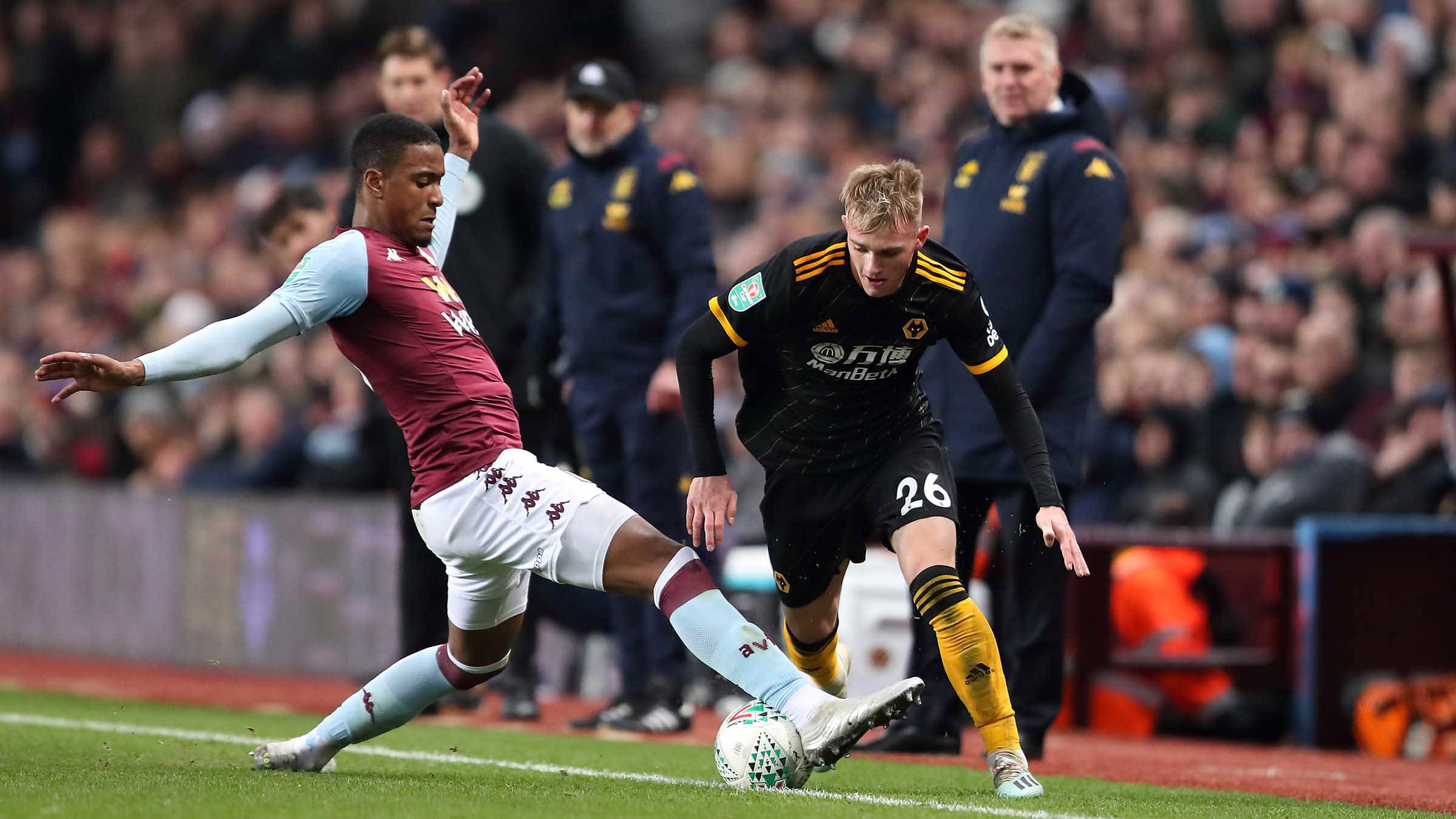 On his ability on set pieces
"He does practice them. It was interesting because the EFL balls are a little bit lighter and his one at Port Vale went high over the bar, so it'll take a bit of practice. It's something he's good at and he's got a confidence and belief which, when you're taking free-kicks in front of a crowd, you've got to be able to handle the pressure and believe in yourself."
On his crucial self-confidence
"He definitely backs himself which I like about him. In my first week we lost to Leicester and I left him out the next week, and he wasn't happy. He came and told me he should be in the team and, in fact, beyond this team, and I told him he had to prove it to me because I hadn't seen it. I have to say, he responded brilliantly to that, backed himself and has got better."