4th December 2020
Taylor Perry's rise up the Premier League 2 Division 2 goalscoring charts might have come as a surprise to some, but certainly not to Wolves' Head of Academy Scott Sellars.
The 19-year-old Black Country born and bred midfielder has spent his entire youth footballing career in the gold and black of his boyhood club, joining Wolves Academy at the age of seven.
He'd always had dreams of becoming a professional footballer, ever since he first stepped onto a pitch with the Wall Heath Pumas Sunday League team, doing all he can to prove himself at every level of the Academy.
Players who he has grown up with while at Wolves have come and gone, but Perry has developed into one of the lynchpins of the club's under-23s side.
Plucked from the under-18s and into Nuno Espirito Santo's senior squad for the pre-season tour of China, Perry shone in the centre of the pitch, even scoring one of the penalties in the shootout against Manchester City which saw Wolves lift the Premier League Asia Trophy.
Back on home soil and Perry has continued to develop since that moment in Shanghai, being one of the standout stars in his first full season of under-23 football during the last campaign.
With Two goals in 15 Premier League 2 appearances in an under-23 season which was cut short by Covid-19, Perry also featured in the EFL Trophy and made his competitive senior bow in the League Cup and Europa League – being part of the side which recorded a 4-0 home victory over Besiktas in Wolves' first jaunt into Europe in 40 years.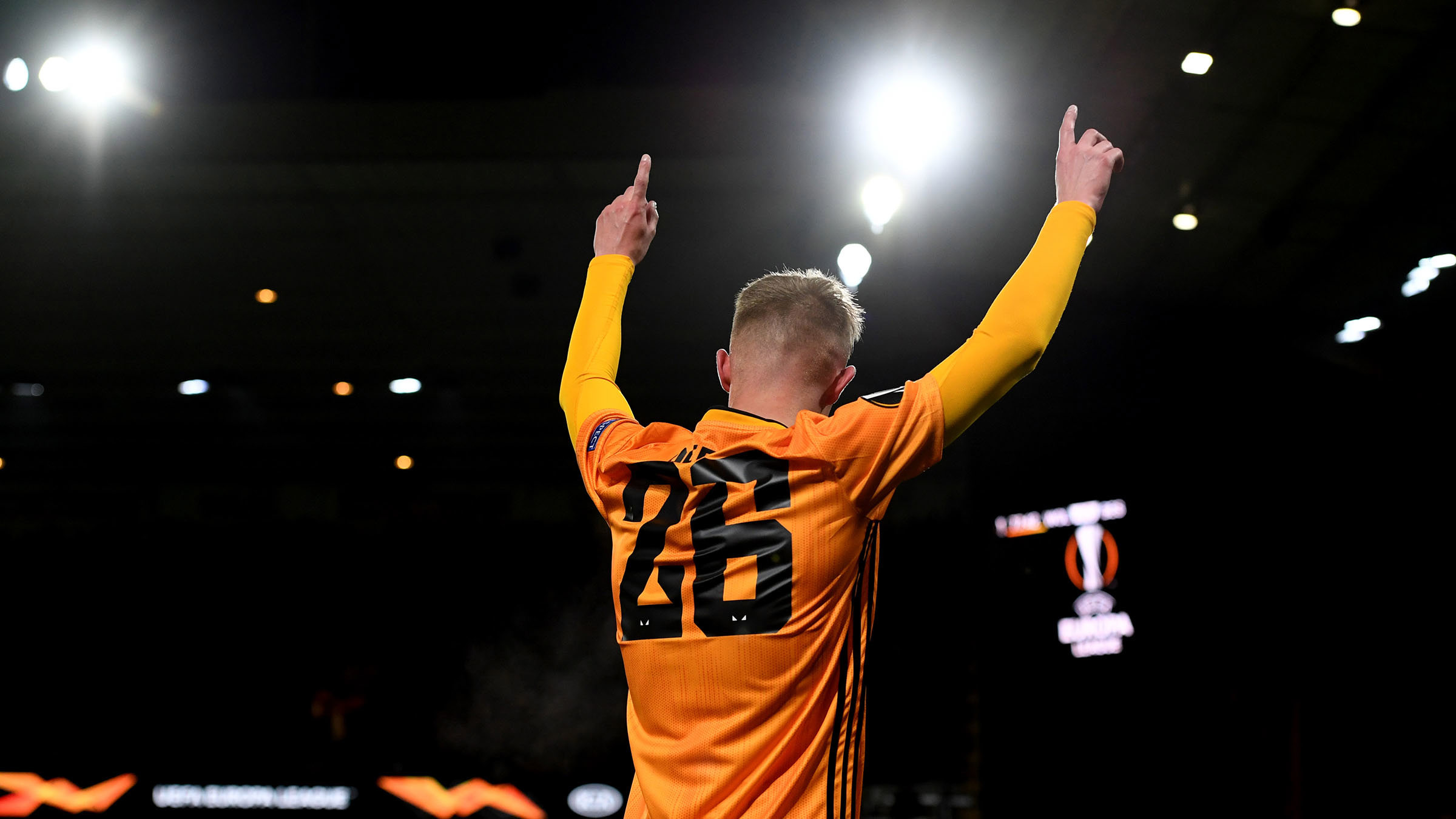 Although his inaugural season at the highest level at the Academy – while training most days under Nuno and his first-team – was considered a success, there was still improvements to be made.
"We've challenged Taylor this season," says Sellars. "Although we felt his overall game was very strong, we believed that there was one thing that could take him to being a good all-round player to someone who would be even more effective – goals."
Scoring regularly had not been a main asset of Perry's play during the previous two seasons – four in 30 league games for the under-23s and under-18s – but that was all to change during the start of this year.
With the under-23s having put five past Burnley and Leeds United in the opening two matches of the season, Perry had to wait until the third match of the campaign before the floodgates opened.
Stunning strike!

👏 @Tayperry8 pic.twitter.com/fjmbZAUltr

— Wolves Academy (@WolvesAcademy) September 28, 2020
A brace against Stoke City in a 3-0 victory and one apiece in the subsequent fixtures against Aston Villa and Crystal Palace, whose central defence included first-teamers James Tomkins and Martin Kelly – a combined 416 Premier League appearances between them.
Sellars added: "We felt that Taylor could add more goals to his game, and he's certainly delivering that at the moment.
"We've tried to get him in the box more and have encouraged him to get into those positions where he can have a shot at goal.
"He's great at making those runs from midfield, getting in and around the box, and if he's in those areas, then he can be a danger to the opposition."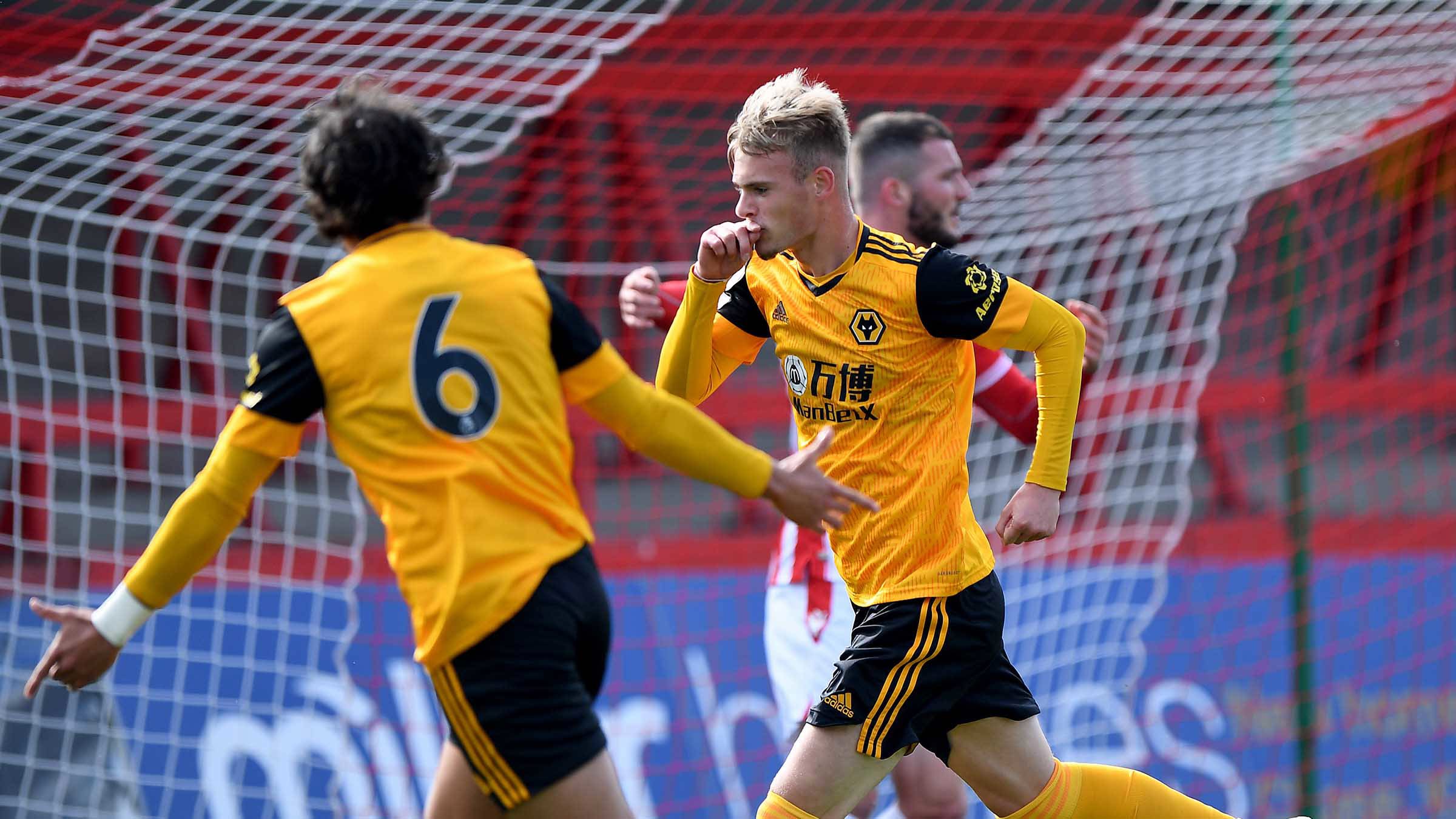 Since then, Perry has two in his last four for the under-23s, including the opening goal of Wolves' recent 3-0 win over Newcastle United – the side's first league win on the road in almost 14 months – moving him to the top of the Division 2 scoring charts with six goals in just nine matches so far this season.
But it's not just goals from open play where Perry is thriving. His set-piece deliveries have been second to none, and a pair of his goalscoring set have come from expertly positioned free-kicks which have given his opposition goalkeepers no chance of keeping out the back of the net.
"What we're trying to do is make him different from everybody else," Sellars explained. "He's been working hard on getting scoring chances from open play, and that has already improved a lot this season, but he's also scored some sublime goals from free-kicks.
"What we have seen, from scoring those goals early in the season, they've given him a lot of confidence and a lot of belief, and he's really moving forwards with that self-assurance."
⚽️ Perry, Shabani, Matheson

All the action from Monday's big win at Newcastle!

🎓 @wlv_uni pic.twitter.com/c1zHvusSKN

— Wolves Academy (@WolvesAcademy) December 4, 2020
Like most of those who progress through the Wolves Academy conveyor belt of talent, there comes a stage where the players need to prove their ability 'against men'.
Sellars understands that for Perry to blossom into the player that all at the Academy know he can be, he will need a new challenge that development team football is unable to provide.
"Taylor's 19-years-old and still a young player really, but we feel that he now needs to get that regular first-team experience in a league environment.
"By adding goals to his game, he's shown that he's still got areas which he can improve, and we know that by heading out on loan, that would give him a greater challenge that he's getting from Academy football, and help improve his game even further, taking him on to that next level."
But for now, Perry will be solely focused on the under-23s final three matches of 2020 and increasing his lead in the number one position of the league's scorers.

#WolvesAcademy