26th November 2020
James Collins insists his under-23 squad will have learned a lot from last week's heavy defeat to Division 2 leaders Middlesbrough.
The head coach gave a first start in the development team to under-18 captain Ollie Tipton and young midfielder Owen Hesketh, while fellow under-18 Jack Hodnett came off the bench in the second-half, but Collins understands that integrating the young players into his squad while facing experienced opposition in Premier League 2 will be a tough challenge for them.
On the loss to Middlesbrough
"It's obviously disappointing. To concede four goals is always disappointing, but I thought some of our football was excellent again.
"But we've got to learn on those transitional moments between attack and defence, we've got to defend better on one-v-one, two-v-two and three-v-three situations to give ourselves a chance as we had a few opportunities today, but we can't rely on scoring three or four every week to win the game."
On never giving up
"In the first-half, we played in our shape and, as our supporters know, that 5-3-2 is normally hard to get through, and it was. Although they scored three, one was a free-kick, one was a shot from the edge of the box, and the other was a shot from the edge of the box which rebounded.
"It wasn't like they were cutting us open, but at half-time when it's 3-0, you've got to press, you've got to have a bit of a go to get yourselves back in the game, which we did.
"The problem with that, is when you lose the ball, you're a bit more vulnerable at the other end, and I felt second-half was a bit more end-to-end game which we were on top of, but we were always worried that on the counter-attack with their pace, they could cause us a problem.
"There was a little moment in the second-half when we got back to 3-1 and we could've got one or two more and that would've made it exciting at 3-2, but there was always that opportunity that they'd get one at the other end."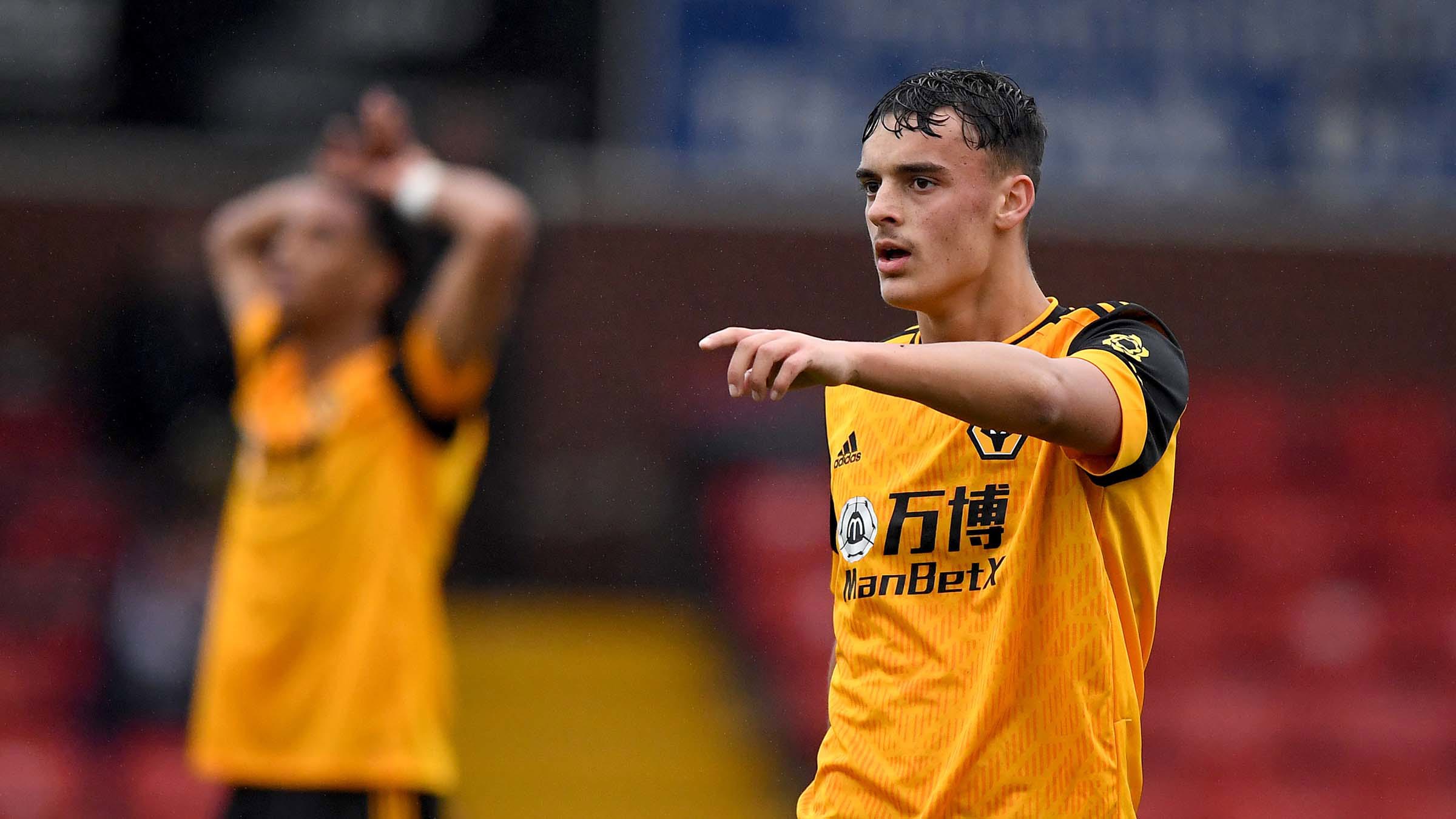 On a test of character from a young side
"They're a good bunch of lads, and I take positives from the fact that Owen Hesketh has played a full under-23s game for the first time and looks more than capable – he looks a good player.
"'Tippo' [Ollie Tipton, pictured above] played in the middle of the centre backs, he's an under-18 and that was his first full game at this level, so you've got to take the positives from a game like that.
"We know this is how it is and it's frustrating because all of us in football want to win games, and this group will win games, but what they won't do is go running away with the league and maybe win ten on the trot.
"We're going to have to take some of these heavy defeats on the chin, which is all part of our challenge for the younger players who are playing.
"There's no point in me moaning about them, because at times I thought we did some really good things and on the ball we were excellent, but got done by a more experienced team on the counter."
On learning more from defeat
"It's easy when you come up against teams where you have all the ball, win the game comfortably and pat yourselves on the back with how good you are, but we want to challenge our players.
"A challenge means tough and difficult situations, and in this game, against a difficult team, we were put in difficult situations. At times we did well, at other times we didn't, and the boys can only learn from that, which is ultimately what it's all about."

#WolvesAcademy