16th November 2020
Under-23 head coach James Collins said the young age of his squad has been created to challenge his players to make the step-up in their quest to become elite footballers.
In last week's Premier League 2 clash with Sunderland, Wolves' average age of their under-23 team was 18, more than three years younger than that of their opposition.
But Collins insists that the younger age of his side – which has also impacted the club's under-18s, with Steve Davis regularly including 15 and 16-year-olds in his line-up – has been designed to aid the development of the Academy's promising players.
On a young under-23s group
"Our thinking is that we want to challenge our players. If we want to produce elite players who can get in a top six Premier League team, you have to challenge them.
"It's no good for us to have a strong 21-year-old team out every week, winning the league easily and everyone pats each other on the back, but we don't produce any players. The challenge was: can we get our young players playing up early?
"That was a decision from Scott [Sellars] and the chairman, which we all back. They're good players, and if they're good enough then you want to give them the best challenge you can as early as possible."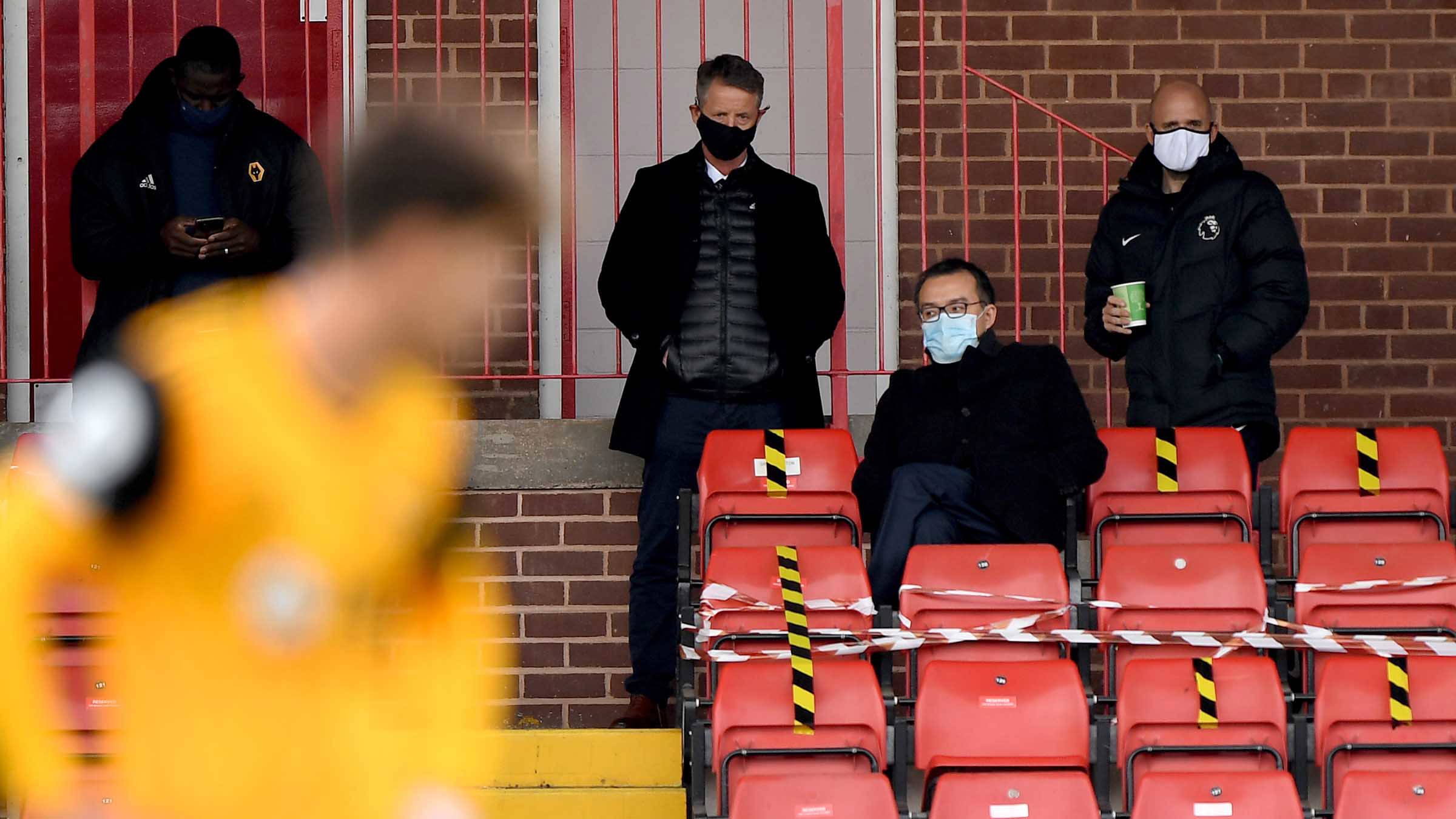 On the support from Jeff Shi
"I left Crewe, a club that I loved and had been there a long, long time, and that was one of the main reasons I wanted to come here.
"When I heard the chairman was unbelievably enthusiastic about the development of young players and backs that by knowing all their names, knowing who they are, comes to all the games, I think that's brilliant.
"It's a great pressure to have. He wants to know what's going on and wants to know how they are developing, and it's good to be in a club which has a chairman like that."
On development being a priority
"It's always development first. We're trying to make the players better and ready for our first-team, and if they're not good enough for our first-team, then we've got to try and make some value out of them and get them to the highest possible level they can play at.
"That's number one priority, but when you're in a league, and this is the last age group you get to before first-team, winning is important. I'd be lying to say it's not.
"But learning is the key. If they get an opportunity to train with our first-team players and first-team staff that can only help them when they come back to us or if they go somewhere else to play on loan.
"It's a real plus point for our academy to have our under-23s regularly training with the first-team and something I'm really grateful for."
#WolvesAcademy