8th October 2020
Goalscorer Austin Samuels was pleased Wolves under-21s were able to get a positive result from their visit to Bradford City having more than matched their football league opposition throughout the EFL Trophy tie.
The 19-year-old now has three goals in his four starts for the development side this season, having put Wolves ahead in the second-half, only for Clayton Donaldson to send the match to penalties in the dying moments of the game.
But Samuels, one of the five Wolves players who all scored their spot kicks in the shootout, was delighted that the side were able to claim the bonus point victory to give them a chance of progressing to the next round of the competition.
On his second-half strike
"I was waiting for the ball to drop off the corners throughout the whole game, because I know we've got good headers of the ball, so I was waiting for the ball to drop so I could be instinctive and tap it in.
"It's kind of natural, but sometimes you've got to think about it as well. You've just got to make sure you're in the right positions as a striker, because all the tap-ins count."
🙌🙌 @austsamuels9 pic.twitter.com/h7OnRlnrTH

— Wolves Academy (@WolvesAcademy) October 6, 2020
On scoring from the spot in the shootout
"It was a tough game, but I felt like we did well. We also had some of the first-team players in as well who helped us younger ones out, so I think it was a good game.
"I've been practicing my penalties every single day, so I just had to make sure I got my technique right and make sure I get it in.
"When you play well, you expect to get something from the game, so it was good for all of us, for the team morale, and let's hope in the next game we can kick on from there."
On learning from the first-team players
"They were a massive help. They were talking to us all the time and it was really good. I think we were all really impressed with them because they had a good performance and really helped us throughout the game.
"I think we had a really good session with them yesterday and we were all really focused. The coach said that was the best pre-match we've had all season, so they really came in and helped us with their professionalism."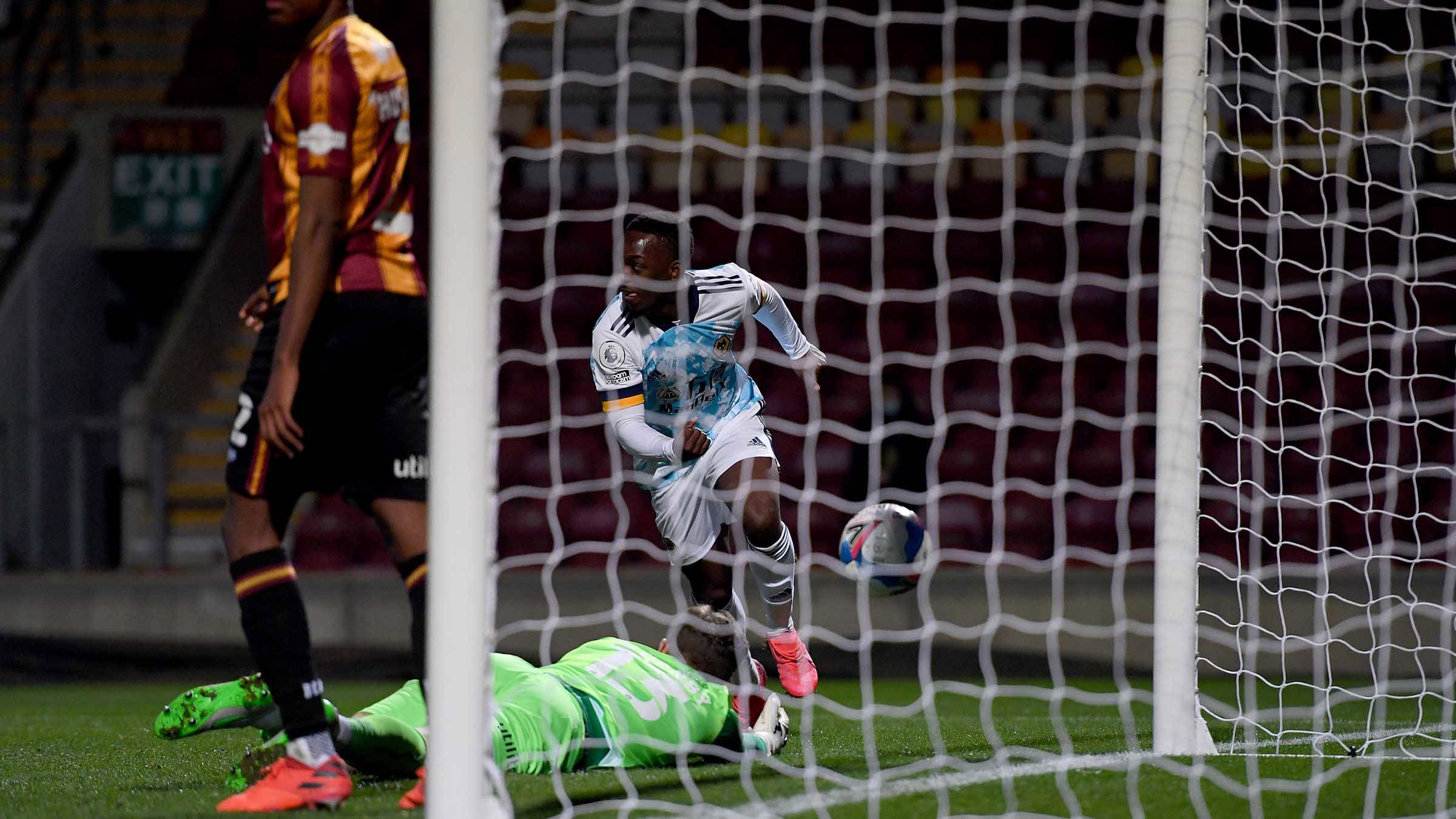 On playing against professional opposition
"We need that experience because if we're going to play professional football, this is what we're going to come up against.
"You want to get noticed as well, because if it looks like you can play against these teams, then teams will be looking at you as you've proved yourself against professionals.
"Also, the more you go along, the better the players are going to become, but Bradford gave us a really good game tonight."
On a final group game with Doncaster
"We're all looking forwards to it and will be going into it with a lot of confidence as well. We've just got to make sure we can get something out that game so we can move on to the next round."

#WolvesAcademy