30th September 2020
Luke Matheson was delighted to get his first start in gold and black as the wing-back helped Wolves under-23s to a 3-0 win over Stoke City.
Signed from Rochdale in January before being loaned back to the club for the second-half of the curtailed 2019/20 League One season, Matheson has had to wait for his first chance in old gold due a mixture of the Covid-19 pandemic and an ankle injury he picked up in pre-season.
Now he is on his way back to full fitness, the 17-year-old – who played the first 75 minutes of the development team's latest victory – believes there is still a lot of improvement to come from himself and his under-23 teammates.
On making his first start in gold and black
"It felt great to finally be able to start for Wolves. I signed all the way back in January, which feels like forever ago, especially with the lockdown and everything.
"To finally get a start and get a win, it was amazing to do after such a long time out. I've also been out with injury, so to finally be with the team, have an impact on the league to get the three points was a great feeling."
.@Luke_Matheson41 gets his first start in a Wolves shirt!

Kick off in ten minutes ⏱#WOLSTO #PL2

📺 https://t.co/C5IOZ5brIb pic.twitter.com/HdQk3uLzpF

— Wolves Academy (@WolvesAcademy) September 28, 2020
On his pre-season injury
"It was one of those freak injuries in training. I went to block a cross and landed awkwardly on my ankle, so it was just one of those freak things that no-one could do anything about.
"Finally, to get back out onto the pitch was amazing. I've been around the guys for two months now, so to finally be able to have some sort of impact on the pitch felt great.
"They've been so supportive of me. I thank the medical staff for being amazing with me and being able to get me back out as soon as possible, and it felt great to get the 75/80 minutes under my belt."
On a difficult afternoon against Thibaud Verlinden
"I've played against Verlinden before, and I think that's about the fifth time I've played against him now. I played against him a few times when he was at Bolton, a few times in the cup and the league, so I know him well.
"He's a great player, he's a tricky player, so was a tough one to come straight back into."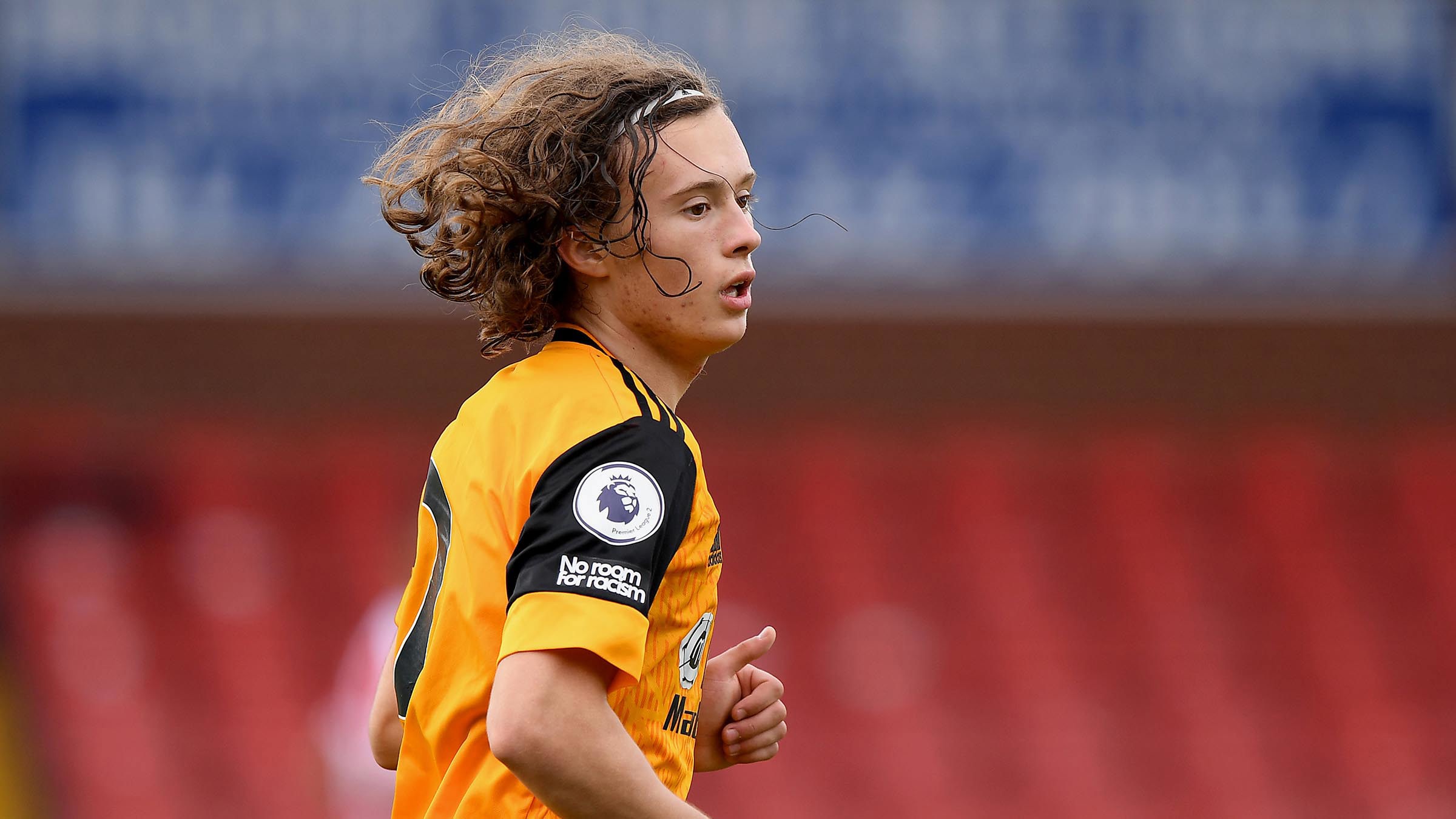 On keeping a clean sheet
"If you don't concede any goals, you're always giving yourself a chance to win. We back ourselves attacking-wise to always get a goal or two, so as defenders, if the back five can keep a clean sheet, you're always giving yourself a chance, regardless of who you're playing.
"There's no reason you can't go and score one, two or three goals like we did today. Taylor was phenomenal. The free-kick, the first-goal, the build-up play and then a bit of fortune on the third one, but if you're keeping a clean sheet, you can't go wrong.
"I thought we defended really well in the box, especially from some crosses that did come in, and then Theo put the cross in and there was a bit of fortune with the keeper fumbling it into the net, but I thought we deserved it today."
On improvements to be made despite win
"We did well, but personally, I thought we could've been better. I want the standards to be really high for us this season because I think we can do a lot better.
"There were moments in the game where we could've done better on the counter-attack and I could've put crosses in a little bit better. Defending, blocking crosses; I think everyone could've done better, but it was good to get the 3-0 win as well.
"To be able to win 3-0 when we're not at our 100 per cent best, it's good to know we've still got that next level to step up to if we need it, which I'm sure we will need to against other teams this season.
"To be able to do that, not be at our best and win 3-0, it's a really good sign, but we can always get better. Everyone can get better, and that's not me putting anyone down, but from what I've seen from this team this season, there's such high standards that these players can meet, and I really think we should be hitting them."

#WolvesAcademy